ENTERTAINMENT CONCEPT IN A RETAIL SETTING
LDP reviewed characteristics of a broad range of entertainment concepts in last year's whitepaper, discussing which concepts fit best in a city centre setting versus in a mall or retail destination centre. This year, we've focused in on those concepts in the latter category and have expanded the list to include additional trending concepts.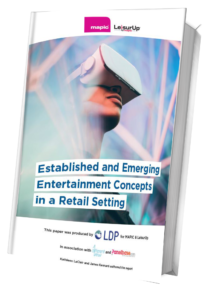 Existing and emerging concepts
Does intellectual property add value?