Designer outlet
The designer outlet sector had to reposition quickly in the wake of the global pandemic and a dramatic downturn in global travel, and has emerged with a fresh twin objective for both domestic and tourism spend.
Our report includes the latest information on the brands expanding across Europe, ranks the top 40 outlets in Europe, focuses on the rise of F&B and leisure and details the latest developments and extensions.
It also includes exclusive interviews with the major players in the outlet business, which currently comprises 218 major sites with a total GLA of 4.2 million sq m across the continent.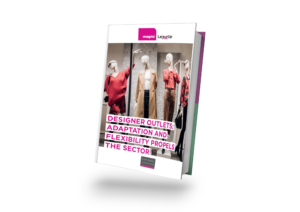 Sector overview
Investment and development + Opinion: The French designer outlet market
Future growth
Developments, extensions and new concepts
Retailers and brands