The crisis raises fear in the foodservice industry, especially services such as delivery, take away, click and collect becoming extremely important. Under such unexpected circumstances, how to review the existing offerings so as to adapt to the changes in the customer experience?
In the fourth The Happetite webinar, we welcomed François Blouin, CEO and Founder of Food Service Vision and Jerome Laredo, CRO at Deliverect for our last "Food for Thought" talk. They discussed the role of delivery in the restaurant industry during the Covid crisis and in the post-Covid world.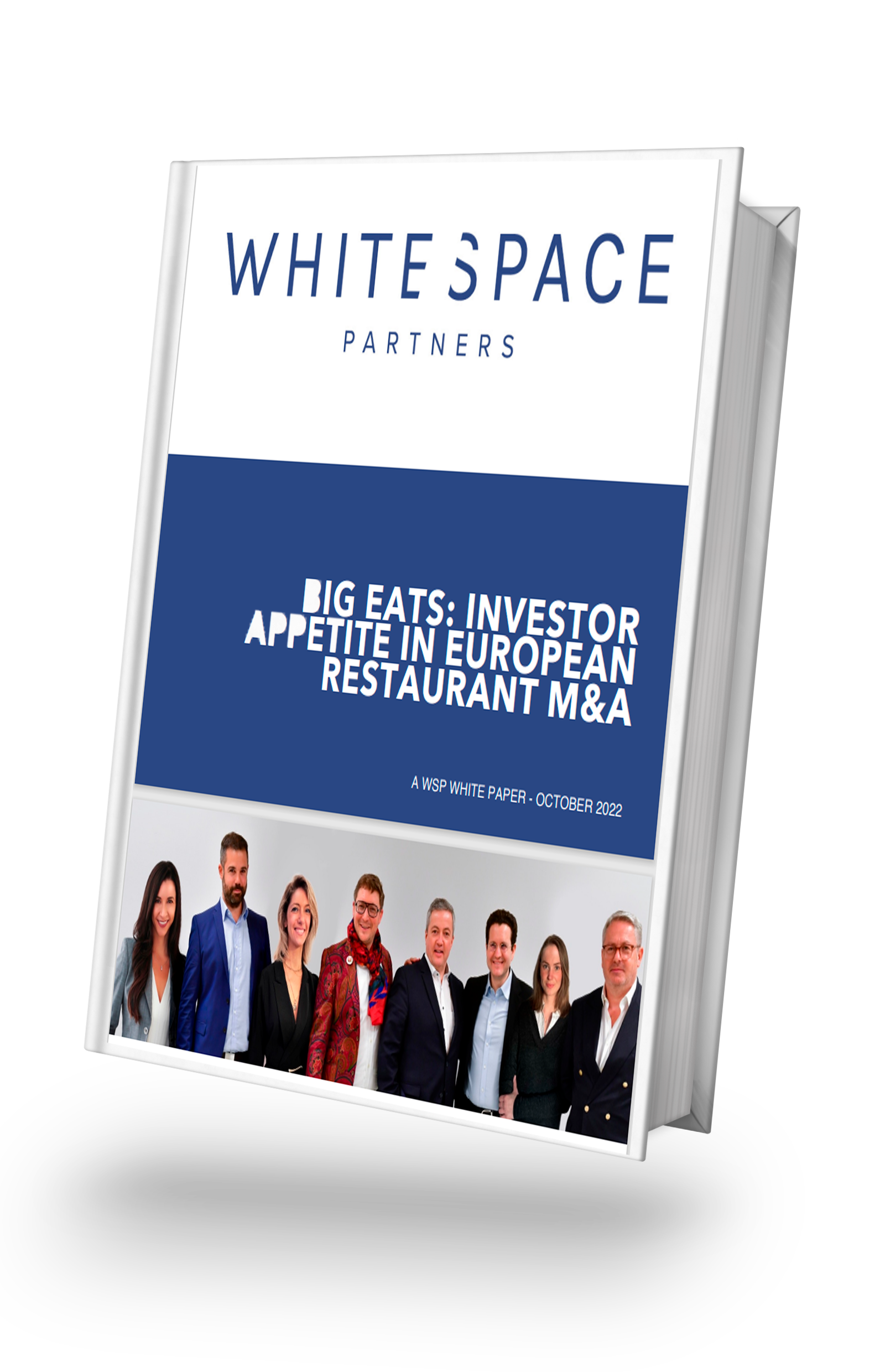 Big Eats: Investor Appetite in European Restaurant M&A
Discover the status of the European M&A market in this post-Covid period.
The main takeaways of the talk:
1. Delivery
François Blouin: "Delivery is very important for the f&B market and the future of the industry."
Jerome Laredo: "The market had been relatively stable in Europe. But there has been a change in behaviour, with the tip of your finger a customer can order immediately, with a wide choice. Restaurants will see a lot of innovation, so delivery and takeaway now needs to be considered carefully, because not all dishes travel well."
Today delivery is one of the key success factors in the restaurant industry. It currently accounts for over 6% of the total sales in the French food market and has contributed to 75% of the total growth. The Covid crisis has led to a 75% drop in restaurant market sales, while delivery was extremely resilient, dropping by only 30%.
2. Managing menus is key when working with delivery, in particular for multi-site restaurant chains.
3. Having clear and efficient tech solutions to consolidate different aggregators is a winning point that allows you to optimize operations and profits.
4. Most restaurant chains are reorganizing their retail units, by separating delivery only units, full-service units and remote kitchens.
Discover Food sessions powered by The Happetite during the Mapic.