Danish entrepreneur Mette Lykke, chief executive of food waste app Too Good To Go, is on a mission: to reduce food waste one meal at a time. She left a well-paid job at management consultancy firm McKinsey what probably feels like a lifetime ago to co-found fitness tracker Endomondo in 2007 with two partners. After a slow start for the app, by 2015 it had 20 million users and caught the attention of American sportswear giant Under Armour, which snapped it up for $85m.
That would probably have been enough for most people, but after chatting to a fellow passenger by chance on a bus in Copenhagen, who showed her an app called Too Good To Go, and she started to appreciate how big of an issue in society food waste is. Indeed, as the app's site reminds us, one third of all food produced today is wasted.
The app enables restaurants and shops to post what leftover food they have available at the end of their serving day, together with a time-slot for collection. Members of the public can then purchase discounted meals or groceries through the app. The surplus food is saved from being thrown away, the restaurants make a small additional revenue – and reduce their disposal costs – and the firm makes money by taking a cut on meals sold.
So Lykke set off on a second mission and has overseen rapid expansion of the food waste app, with Too Good To Go now employing some 450 people, operating in 13 European countries and due to roll out in the US before the summer.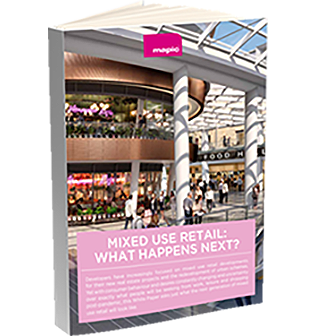 Mixed use retail and leisure: What happens next? – White Paper
Learn about the retail industry's latest data, developments, innovations and projections in our last white paper
"The initial aim was to take all that delicious food that was going to be thrown away and create a market for it," she says of the sustainability motive. "It started with the app but the dream is to help change society's attitude to food waste. We organise this around four pillars: Households, where half of food waste takes place; changing the mindset of businesses; education within schools to change the mindset of children; and politics and public affairs."
To address food waste, the typical mode of operation sees a participating restaurant, as it shuts down for the day, upload what meals or food products are left available, which are made available for pick-up. Typically, the amounts are quite small, with Lykke estimating an average value of €35-€40, for example. Consumers use the app to check out what is available locally, order it and collect and Too Good To Go takes a small part of the transaction.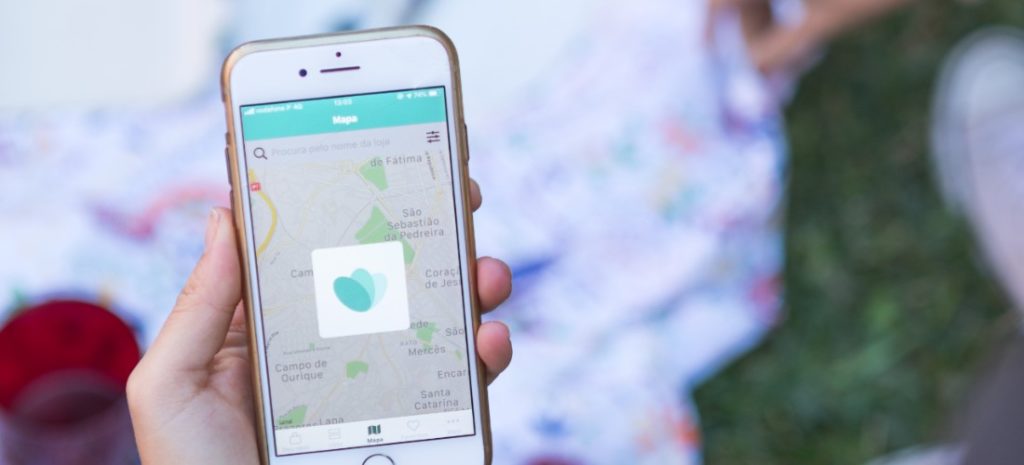 "The food is typically what would be thrown away at the end of that day, so it was fresh five minutes earlier," she says of ensuring food safety. "Because restaurants are usually quite efficient at regulating surplus food, one of the first things they tend to say is 'we don't have any waste' and they also express concerns about sales cannibalisation. But once they have tried it, we rarely hear those points raised again – because the amounts may be small but they add up for the operator, and of course in terms of meals saved, when you combine the excess from all the restaurants, then they add up hugely."
Indeed, Too Good To Go currently operates in 13 countries and over 30,000 restaurants now, with plans for 14 more markets going forwards. The next big push is to the US, which "will happen before the summer", according to Lykke. "We are well covered in Western Europe at the moment and we will launch in Poland, before deciding on whether to expand further in Central and Eastern Europe. So the US was the next obvious place."
The business started in Denmark before expanding in to Norway, France, Germany, Switzerland and the UK. Lykke says that a big part of adoption is about how aware the domestic population is about the connection between food waste and the environment.
This awareness is particularly strong in France, for example. "It tends to work best in locations where we can sign up a lot of restaurants in a concentrated area. So, for example, 500 restaurants in central London is more effective than 500 across the UK. So we tend to expand city by city," she says.
This is partly because of awareness and also because a more concentrated density of both operators and consumers make the logistics of pick-ups more viable. "For restaurants there are a number of advantages beyond the financial savings, because we are creating value out of something they would normally have to pay for in terms of disposal," says Lykke. "Firstly, for their CSR (corporate social responsibility) many are saying there is strong consumer demand to know their waste policy. Secondly, it is good marketing, because with 20 million users we have a lot of eyeballs on their activity. A significant proportion of consumers will come back to that restaurant or store and pay full price."
Too Good To Go currently saves round 100,000 meals per day and it has spread its activity to lobby major companies about date labelling to make this clearer, preferencing 'best before' and 'often good after' packaging, focusing on products where food safety is very high.
This has started to have some success and UK supermarket group Morrisons in late November announced it will be the first in the UK to sell goods beyond their "best before" date, with items worth £10 available for purchase at a discounted £3.09.
Working in collaboration with Too Good to Go, customers can purchase items as part of a new discount box scheme and vegetables, fruit, bakery and delicatessen items are available for sale in all 494 branches nationwide. Boxes are pre-packed, meaning that customers do not know of the contents until they collect them from their local shop.  Morrisons says that it expects the scheme to dispense 350,000 food boxes during 2020.
Mette Lykke will speak at The Happetite's "Sustainability: Growing Profits with the Right Values" panel, which will look into how sustainability creates new growth perspectives for hospitality players. More info: thehappetite.com