"According to a recent study, the European fast-food market will reach a valuation of US $17 billion by the end of 2026, and as one of the largest markets in the region, the UK will contribute to a significant percentage of this figure. This presents a real opportunity for growth – for the right brand" says Tim Lowther, general manager, Europe and Russia, CKE Restaurants.
"Many believe the UK market is already saturated with burger operators, but this actually isn't the case – especially when you look specifically at the QSR space.
I believe the UK QSR market is in need of a shakeup, and that there is appetite amongst consumers for a new, fresh and innovative perspective. The QSR landscape is highly competitive as we know, but for a while now the same brands have dominated the market, largely by doing the same things. It's time for something new.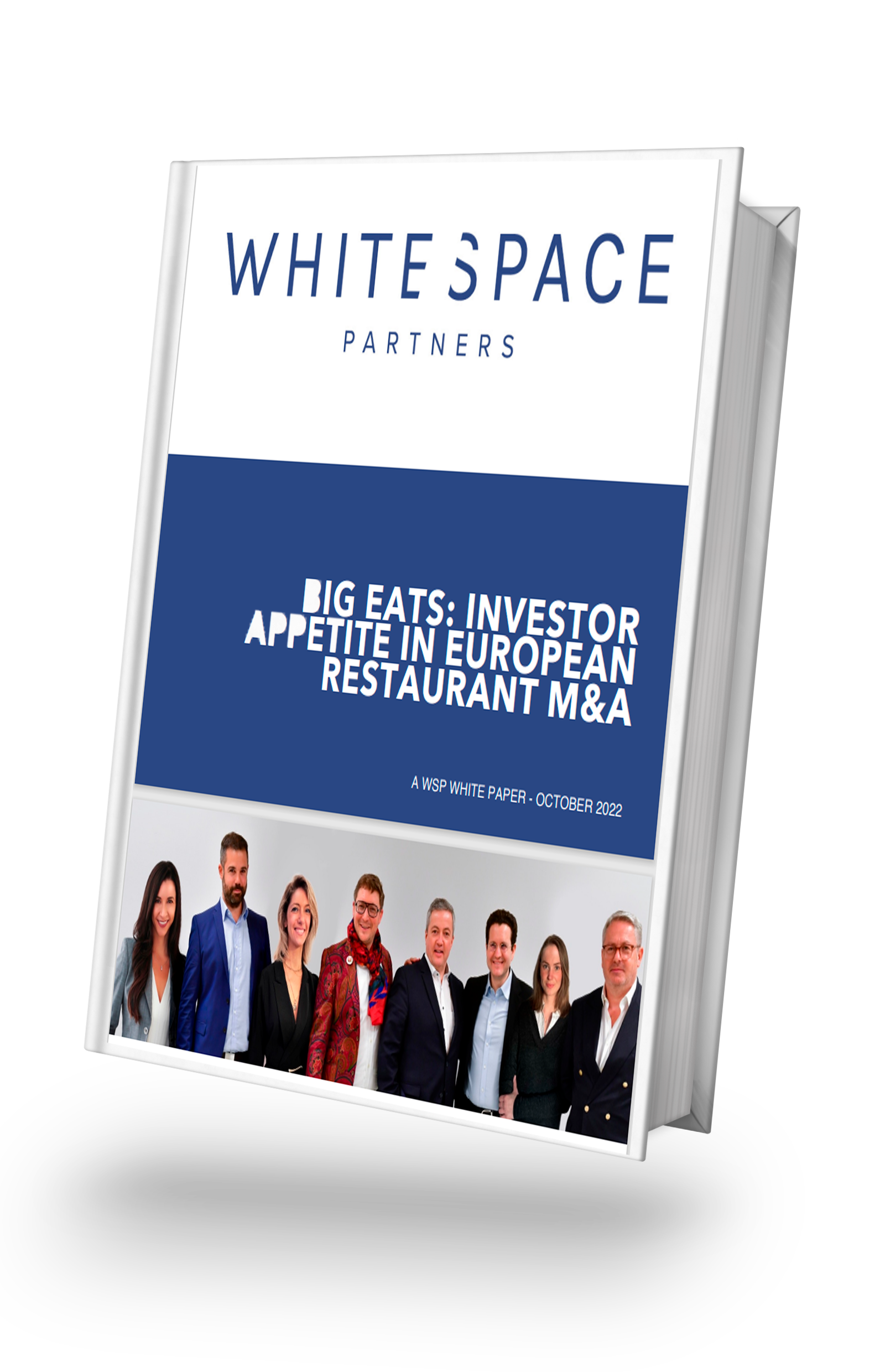 Big Eats: Investor Appetite in European Restaurant M&A
Discover the status of the European M&A market in this post-Covid period.
Why am I so confident?
Because I believe that at Carl's Jr. we have all the ingredients for success in the UK. We're an established brand, with 80 years' experience, deep expertise, and a proven track record of international success. But we like to do things differently than our competitors.
I often describe Carl's Jr. as "QSR plus" because our restaurants have great contemporary facility designs and a dedicated global innovation team creating craveable and unique flavors around our burger, chicken, non-core menu platform… By offering All-You-Can Drink Beverage areas and table service in all our restaurants and creating local menus based on being unapologetically indulgent, Carl's Jr. offers our guests a truly different dining experience, and we're confident   UK burger lovers will be hungry for this.
And with an existing presence in central Europe, and further expansion plans set in place in Russia, we see the UK as the natural next step in our European expansion.
For many US brands, entering the UK is often the first step taken when seeking a presence in Europe, but we're really proud to have taken a different route to establishing our presence on the continent. This gives us great experience of localizing our offering to guests in the European region, ensuring we're not just another US company looking to break Europe – we're entering as an experienced international business with a proven track record of successful local market expansions. This is important as it sets us up for long-term success.
We've proven we can succeed in other markets. In total CKE Restaurants, our holding company, has more than 1,000 international restaurants in 40 countries, all of which are operated through a franchise model. The company aims to double its number of international restaurants in the next five years. Building on this success, we aim to double our number of restaurants in EMEA in the next five years. In addition to the UK, we also plan to enter Germany in the next year, helping to reinvigorate its QSR market, so it's a hugely exciting time to a part of the company's journey.
We have dedicated local European teams behind us supporting our ambitious growth plans, and we're excited to find the right franchise partner who we can work with to bring the Carl's Jr. experience to customers in the UK. This is key for us – we're not just trying to find a partner to join us in entering the UK, we're seeking the right partner, someone who shares our vision for the QSR space. Our proven track record of success is founded upon effective working relationships with our franchise partners in each region, and so we're excited to build these relationships in the UK and work collaboratively with a new partner.
We're pushing ahead with our ambitious plans to enter the UK market and expect to open our first UK restaurant in 2022. If people in the UK haven't heard of us yet, I can assure you they're about to – Carl's Jr. is ready to shake up the QSR market with a much-needed new burger opportunity."
If you want to read other articles related to Carl's Jr., find out more below:
About Food: Food & Beverage and property: Are we back to normal?
About Leisure: Place Development: How culture, art and entertainment can reawaken places