A glance at some recent statistics:
Chinese e-commerce behemoth, Alibaba's Single's Day (November 11, 2019) sales touched $38 billion, breaking last year's record of over $30.8 billion.
According to the National Retail Federation and Prosper Insights & Analytics, nearly 190 million consumers in the US – 14% more over 2018's 165.8 million – shopped from Thanksgiving Day (November 28) through Cyber Monday (December 2) in 2019.
In the GCC, research firm RedSeer Consulting estimates, the online gross merchandise value is expected to exceed $370 million – a rise of 55-60% over last year – in the UAE and Saudi Arabia, during the November 2019 festive period, constituting the White Friday sale by Amazon.ae, noon.com and others.
So, yes, there are opportunities in abundance! 
Retail has a bright future; even though over 9,300 stores[1] closed down in 2019, several others thrived and grew. A good example is reopening of a couple of Toys R Us stores in the US after the liquidation of more than 1,000 locations since 2017. The new feature in at least one of the stores is a seamless shopping experience.
[1] Business Insider analysis
"Retail is still an opportunity. Retail will grow, but retailers might shrink," stressed Stefan Otte, vice president for global real estate & partner retail at Levi Strauss & Co.
With a 3,000-store network, Otte shared Levi's growth strategy, "We have opened one store every week in Europe over the past five years. We have undertaken what's called 'curated expansion', which goes beyond just opening a store. We have to get into the right locations, address the right consumers to be able to record the correct financials. We also have to evaluate our portfolio to be able to relocate or even close down non-performing stores."
However, there are some challenges facing retail. Lack of differentiation is causing certain brands to perish. Creating retail spaces without imagination is resulting in footfall decline. Digitalisation for the sake of digitalisation is proving to be futile in delighting customers. Opportunistic relationship – between landlords and tenants, franchisor and franchisee – is hurting retail.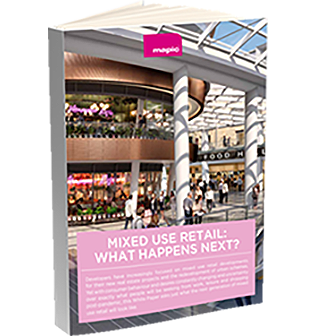 Mixed use retail and leisure: What happens next? – White Paper
Learn about the retail industry's latest data, developments, innovations and projections in our last white paper
Overall, rethinking and re-evaluating the rules of doing business and creating an experience-driven economy are the ways ahead for the success of retail. Precisely this and much more was discussed and debated at the 25th edition of MAPIC – the international retail property market – with the central theme of the congress revolving around the new retail mix.
Planning the right mix
In 2018, commercial real estate agency Colliers had called the state of traditional retail as a 'rollercoaster'. This year, however, Colliers feels retail – especially traditional retailers – is regaining ground. "We are on a good road now," stated Etienne van Unen, co-head of EMEA for Colliers.
"Some balance has been struck between online and offline retail. In the food space too, delivery will go together with dine-in and shop-in-store. New forms of leisure will keep people engaged and entertained."
Some key factors – including customer experience, convenience, product availability, pricing as well as environmental impact – will determine retail success. In terms of components, it is no brainer that F&B and leisure are essential to creating a delightful retail experience.
"In Europe, shoppers spend 20% of the income on F&B and 6.5% on out-of-home entertainment, which is growing 3% annually," shared Unen. "Having that said, the answer to success isn't F&B and leisure. The days of 40% retail, 40% entertainment and 20% F&B are gone," he cautions. "What matters is in-depth research to meet consumer needs. Population, age groups and spending power are some key factors that must be evaluated to come up with the right mix – including F&B, entertainment and retail. Every retail mix must be planned, considering the needs of the catchment areas and the kind of people expected to visit the development."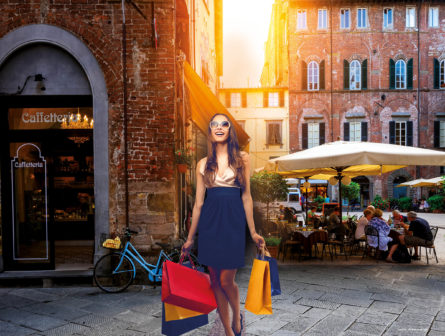 From 'location, location, location', it's now 'people, people, people' and meeting their needs 24/7. People have a 24/7 approach towards life, and they are demanding spaces where they can live, work, shop and play whenever, wherever and whichever way they want. Therein lies the significance of mixed-use developments.
"Mixed-use developments are certainly on the rise. Our first mixed-use city centre concept in China – developed around living, working, shopping and having fun in the same space – will open in 2020 in Changsha. The development will house the LIVAT mega mall, IKEA store, IKEA-inspired apartments and office units along with cafés, reading areas, gyms and social spaces," shared Milen Gentchev, global operations director for Ingka Centres. The company is investing €7.3 billion to transform the business, upgrade the portfolio of 44 centres in 14 countries, while entering new markets like India and China.
Revitalising everyday spaces
Retail must be used as a catalyst to develop a dynamic district, combining the components of 'live, work, shop, play', as the line between these activities is steadily blurring.
"The idea is to create an environment where people will want to stay longer," observed Danielle Larsen, vice president – international acquisitions for Equinox, a US-based well-being and hospitality brand Equinox with a few centres within Westfield shopping centres.
"These days' people are demanding the convenience of shopping and working out under the same roof. As partners, Westfield understands this need to attract more footfall."
Equinox is now evaluating options to foray into the Middle East and Africa region to create similar experiences.
Staying with wellness, Julie Vilet, director of UR Lab & CSR for Unibail-Rodamco-Westfield complemented, "Wellness is a growing category in our destinations occupying almost 13% space. F&B also plays a prominent role, a segment that has been growing steadily at 10% in our developments. Entertainment is evolving too, offering more immersive content. Overall, the development of new frontiers and new activities must be created by understanding what's important for visitors. It could even be urban farming and other such human activities."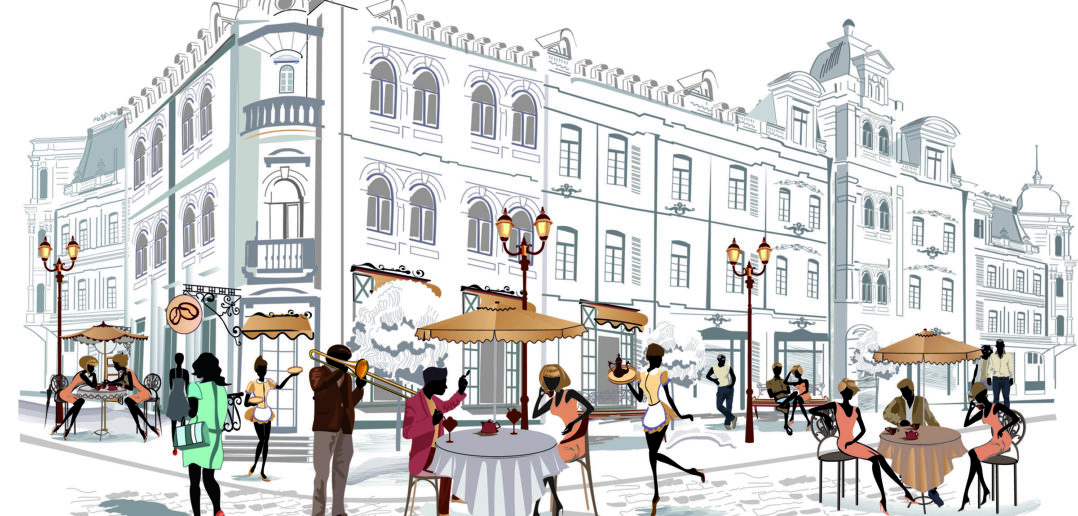 One of the most significant advantages of such mixed-use spaces is the synergy between segments. Someone who goes to the gym or runs in the park will also eat at a healthy café and buy from athleisure brands. They would most likely also shop for healthy food options to eat at home.
"People are indeed looking for frictionless places to do their grocery shopping, go to the gym, have lunch and get back to work and meetings. Thus, town square experience-driven spaces that can blend in with the adjoining communities tend to work better. Malls must be active in mixed-use spaces. Thus, we have started integrating Industrious co-working spaces within shopping malls," cited Jamie Hodari, CEO & co-founder of US-based co-working space concept Industrious.
Deboning the F&B potential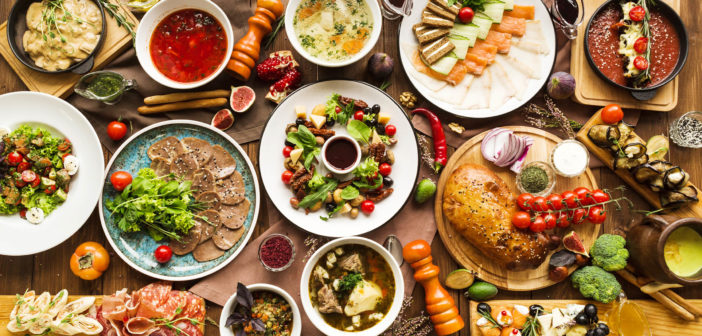 What's the role of food and beverage (F&B) in a retail development – that's the million-dollar question!
Around the world, developers are allocating increasing GLA (gross leasable area) to food concepts. "In the UK, it is over 8%, around 4% in the US," cited Francois Blouin, Founder & CEO of consulting firm Food Service Vision. It is much higher in the Middle East.
Historically, regional shopping malls have been leasing around 18-20% of space for F&B; some have even gone up to 30-35%. The success, however, lies in creating the right mix – for the catchment and demographics – rather than having a percentage allocation.
The choice in creating the right mix becomes even more difficult as the number of food brands increases. In France alone, there has been a 17% increase in food brands. In the UK, it increased by 22%. In the UAE, there is a sense of F&B oversupply per capita.
"The key is to understand the proposition of each location and the footfall drivers," observed Florence Berger, associate manager at Food Service Vision. "It's also essential to strike the right balance between the 'safe bets' and the 'out-of-the-box' concepts. Also, developers have to look into the customer satisfaction rate of every brand carefully."
"We were sitting with an almost signed contract with the Jamie Oliver brand when we decided to, instead, introduce Turkish brand Big Chefs in Germany. The investors thought it was madness because Big Chefs wasn't even known. But ever since Big Chefs opened at Footopia in Germany, the restaurant has served at least 1,000 guests every day. Their success factor lies in consistency – passion, quality and service," shared Jonathan Doughty, global head of foodservice, leisure & placemaking for ECE Projektmanagement.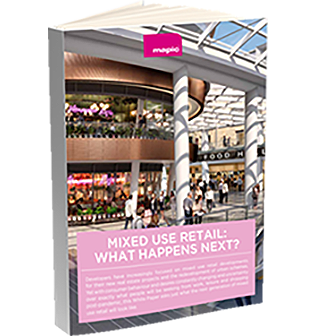 Mixed use retail and leisure: What happens next? – White Paper
Learn about the retail industry's latest data, developments, innovations and projections in our last white paper
"I come from the eastern part of Turkey and grew up eating at a big table with a big family. So, when we entered the German market, we had to curate our menu to suit the local needs while keeping at heart the Turkish roots," recollected Big Chefs founder, Gamze Cizreli.
Guess that's what glocalisation is all about! And this phenomenon – 'think global, act local' – has given rise to several authentic, smaller brands from around the world.
"When we opened Westfield London back in 2008, we brought in smaller brands. Before that, the big brands used to dominate. We wanted to create a differentiated F&B mix – akin to what consumers expect when shopping fashion on high streets," shared Rachel Belam, head of food & beverage leasing for Unibail-Rodamco-Westfield.
One such brand that got a chance to showcase Lebanese cuisine in the UK is Comptoir Libanais, introduced in Westfield London. "While staying true to the authenticity and our roots, we had to add twists to make our food tasty to the palates of an international audience – once we decided to take a brand out of the home country. That proved to be a recipe for success in our case when we launched the brand in Westfield London," shared Chaker Hanna, CEO of Comptoir Group.
To drive success, what matters is a true partnership as opposed to tenant-landlord relationship. "In doing so, challenges also have to be dealt with head-on with utmost honesty," Belam concluded.
Addressing the need for innovation, developers are also creating newer formats such as food halls. Think about the likes of Time Out Market or Eataly. Closer home, the Middle East will welcome its first-ever Time Out Market at The Dubai Mall next year, while another upcoming development – Meydan Mall – will launch a unique food hall concept to promote home-grown brands.
"Pop-ups are also being tested; Boxpark in London is a great example. The Legacy Hall in Texas is built around food and entertainment involving local chefs and music, movies and sports events," Berger cited. "Grocerants (grocery + restaurant) is another emerging format," she added.
Offering a forward-looking megatrend, Doughty said, "There will be an explosion in the number of food operators that will get into shopping spaces. That's because the developers and consumers are seeking diversity."