Many brands might have global ambitions, even from humble beginnings, but decisions made early can influence the success of an international franchise strategy, says Rebecca Viani, partner and head of international development & franchising advisory, White Space Partners.
In this special focus on creating a franchise, she details five key tips for success and we hear from Brewdog, Wingstop and Alice Pizza about how they have developed their franchise models to leverage their brands across markets with a mix of directly-owned and franchise outlets and formats.
TIP 1: Think strategically from the start
You see new brands who have grown via directly-owned units in their home markets and maybe even in other markets, and then they make a choice to get into franchising, whether it's a strategic choice, or whether it's because they're being approached. There are a lot of really great benefits to expanding through franchising, but we want to make sure that it's done strategically from the start, as opposed to opportunistically," says Viani. "A lot of brands might say,' Oh, well, I'm based in France and we had an enquiry so we've opened our first franchise in Australia and then we opened one in Turkey'.
However, she warns that this not only means that companies may grow their franchises in markets that are difficult to support, but also that their success or failure can impact franchise opportunities further down the line.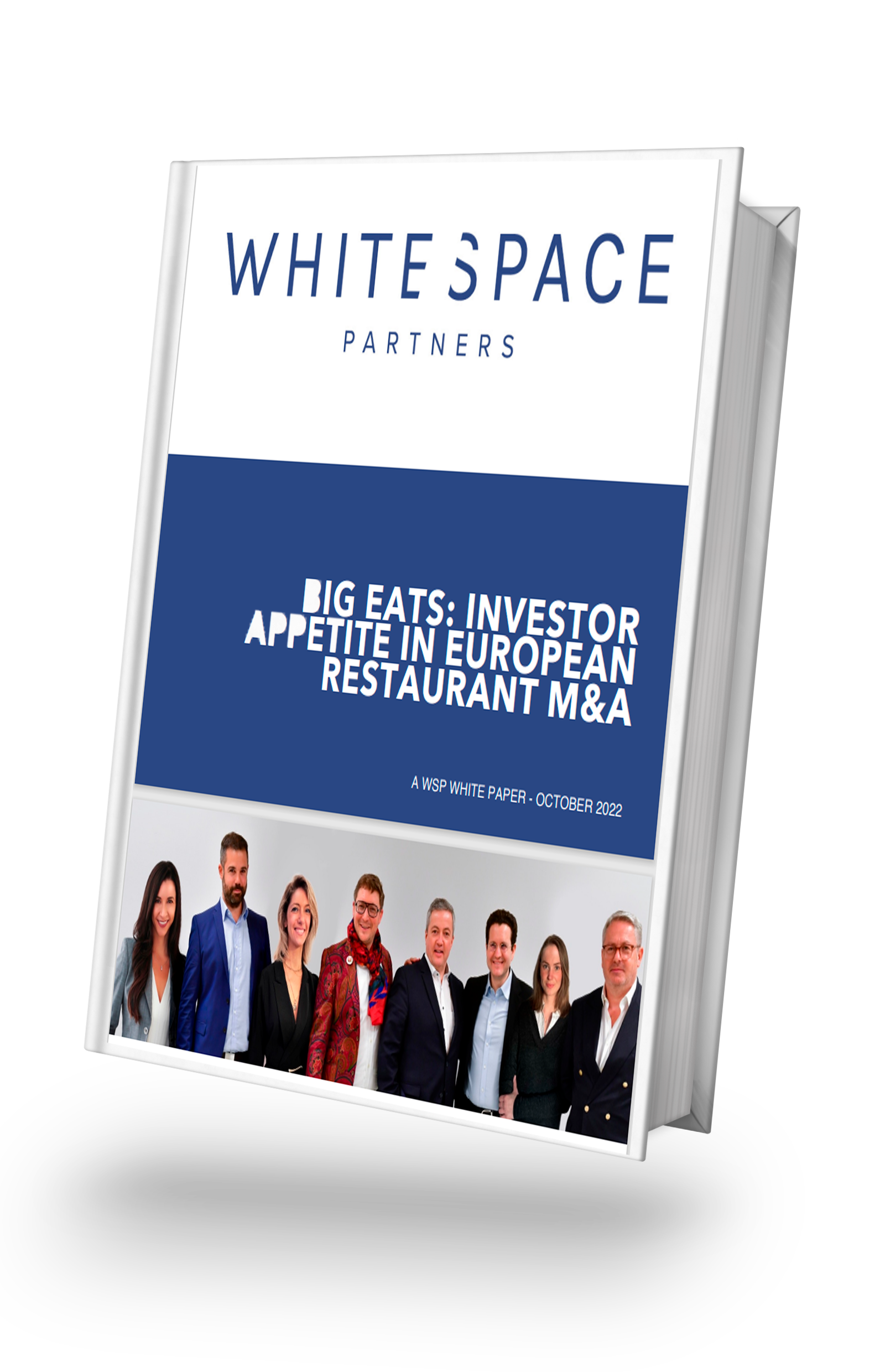 Big Eats: Investor Appetite in European Restaurant M&A
Discover the status of the European M&A market in this post-Covid period.
"Those first franchise locations need to be success stories because they're building the foundation for the future," she says. "Seasoned franchisees are going to look at this as well. So when you have a strategy, you choose specific markets. You have reasons why you chose those markets. That also gives a lot of comfort to potential franchisees because they see that you're really putting the time and resources into what it takes to grow via franchising.
Doing it the ad hoc way, you run into all types of unnecessary challenges, whether it's trying to support across different time zones, trying to support a market that's culturally on a different spectrum, or locations that are difficult to get to quickly. Staying close to home has a lot of really great benefits and allows you to keep a lot more control over that initial expansion. Because it's very hard to build on a foundation that shaky and you end up doing yourself more harm than good.
TIP 2: Choose your partner carefully
"Most of the time you have to find the partner first. You have to find the partner who's going to operate the site," says Viani. "I have seen brands where they say 'okay, well we're going to search for find a partner later'. But then if you don't find the partner in time, you're stuck with a site that you're going to have to operate on your own in a different market. So I would say partner first and then work with the partner to find those locations. Also, it could be a challenge going into a franchise relationship with existing sites that may not be attractive to a partner, which could be a hindrance to the franchisee wanting to move forward."
TIP 3: Think scalability
"If we look at American brands, where franchising originated, a lot of these were built knowing that they were going to be franchised. Or they developed the brand and before they started franchising they realised they needed to change their model to fit a franchising scheme," says Viani of franchise strategy.
TIP 4: The offer and differentiation
"With franchising, ideally you want more ideally you're looking for multi-unit," says Viani. "We have the Subways, we have some of these other single unit brands, but all of the franchisors that we currently work with are looking for multi-unit."
Looking at our three featured brands and their success in creating a franchise, she says:
Alice Pizza: "They're coming in with a USP as the first pizza brand that's from Italy, which is the home of pizza because every other pizza brand franchise brand that I see expanding in the market is from the US."
BrewDog: "It is not just about great beer, they have something for everyone. They really focus on making it a welcoming environment for anybody and everybody from children to senior citizens. Something great about BrewDog is the experience. The food is fantastic. They're vegan and vegetarian friendly. They have beer sampling, they have their craft beer experts. It's a complete experience. They are the first carbon negative beer company in the world. They are doing unbelievable things for the environment."
Wingstop: "They have taken a simple product like chicken and they've turned it into a lifestyle brand. You can have two different types of chicken, 11 different flavours. They have four different flavours of French fries. It's two of the simplest products and they've taken it to another level."
TIP 5: Listening and learning
"One of the big responsibilities of a franchisor is training and support but not just from an operational standpoint but from a tone of voice standpoint, from a culture, a brand culture standpoint, and it's really making sure that your franchisees have the tools and resources that they need," says Viani. "To replicate that experience and that culture within their home markets, with modification to those markets."
She adds: "It really goes back to partner selection. And one of the things that we always advise is making sure that there's a shared company culture and vision between you and your franchisee because this is a very long-term relationship and you want to make sure that you both see the brand the same way but also have a similar vision and working towards a common goal.
There's always a learning curve when the franchisee first gets started, especially when it comes to social media and marketing and those which do need to be managed closely in the initial stages. Social media is really important these days and making sure that there's an annual marketing plan in place needs to be part of the system.

A franchisor goes into franchising because they want to depend on the local market knowledge of their franchisee. You need to be able to listen and be open to adaptation in local markets and trust your franchisee in a lot of these situations, while always maintaining the brand's DNA.
Claudio Baitelli, CEO, Alice Pizza
How have you identified your franchise markets – by the industry or the partner?
Alice Pizza is a market leader with 180 outlets throughout Italy. Franchise development in Italy was developed starting with identification of the most interesting territories with specific characteristics that would make the stores developed profitable. The franchisee and this allowed a rapid development over time.
Today, Alice Pizza wants to expand in Europe, in the first phase closer to Italy. Spain, France and Germany are very interesting in the near future. Certainly the pizza product is a universal food and this allows us to have a good base to establish ourselves, together with the importance of the Italian gastronomic culture. Having identified these countries, we implemented activities to identify local partners with whom to grow.
For your offering, what makes an attractive market?
Pizza is a universal product, and that leads to very stiff competition. I think the Italian market is one of the most competitive in the world in terms of the number of pizzerias. Over the years, Alice Pizza has managed to emerge and become a reference point for pizza by the slice, which unlike round pizzas, is sold by weight.
There are three factors that define our success: product, training and experience.
The product is our winning weapon: from the dough to the toppings. The base of the pizza is light and crispy and is stuffed with toppings combined to create tasty and balanced recipes that perfectly represent the Italian culture.
In order to ensure this quality, training is key. For this purpose, in Corso Buenos Aires in Milan and in Piazza Barberini in Rome we have the two branches of our Academy. The training path starts with two weeks of lessons and then continues in the stores with the support of the expert pizza makers. We will also guarantee this training process to our European partners.
Another aspect is the customer experience. Our pizza is purchased with the eyes, the counter set up with more than 14 trays of colourful and inviting pizzas leads to an impulse buy. In addition, since the sale is by weight, the customer can taste different flavours by choosing the quantity.
From a financial and economic point of view, Alice Pizza requires little investment and has an equally low breakeven point, allowing wide scalability.
At its core, pizza is a fairly simple offering. Is this the key to scaling?
Several factors are key to Alice's success. Certainly pizza is a simple product but being an artisan product this leads to so much focus on training. Alice Pizza is a concept that allows you to buy different types of pizzas and quantity per flavour. This makes the product suitable for different moments of consumption: a light lunch, an afternoon snack or an evening with friends at home.
Products "without" are becoming more and more popular, not only as a result of dietary intolerances, but also a greater awareness of nutrition. For example, we can see a great increase of people who, although not vegetarians, prefer to consume meatless products. I believe that market operators must approach these new niches because they are the trends that will definitively establish themselves in the future. At Alice Pizza, also thanks to the culture of the Mediterranean Diet, there are many vegetarian choices.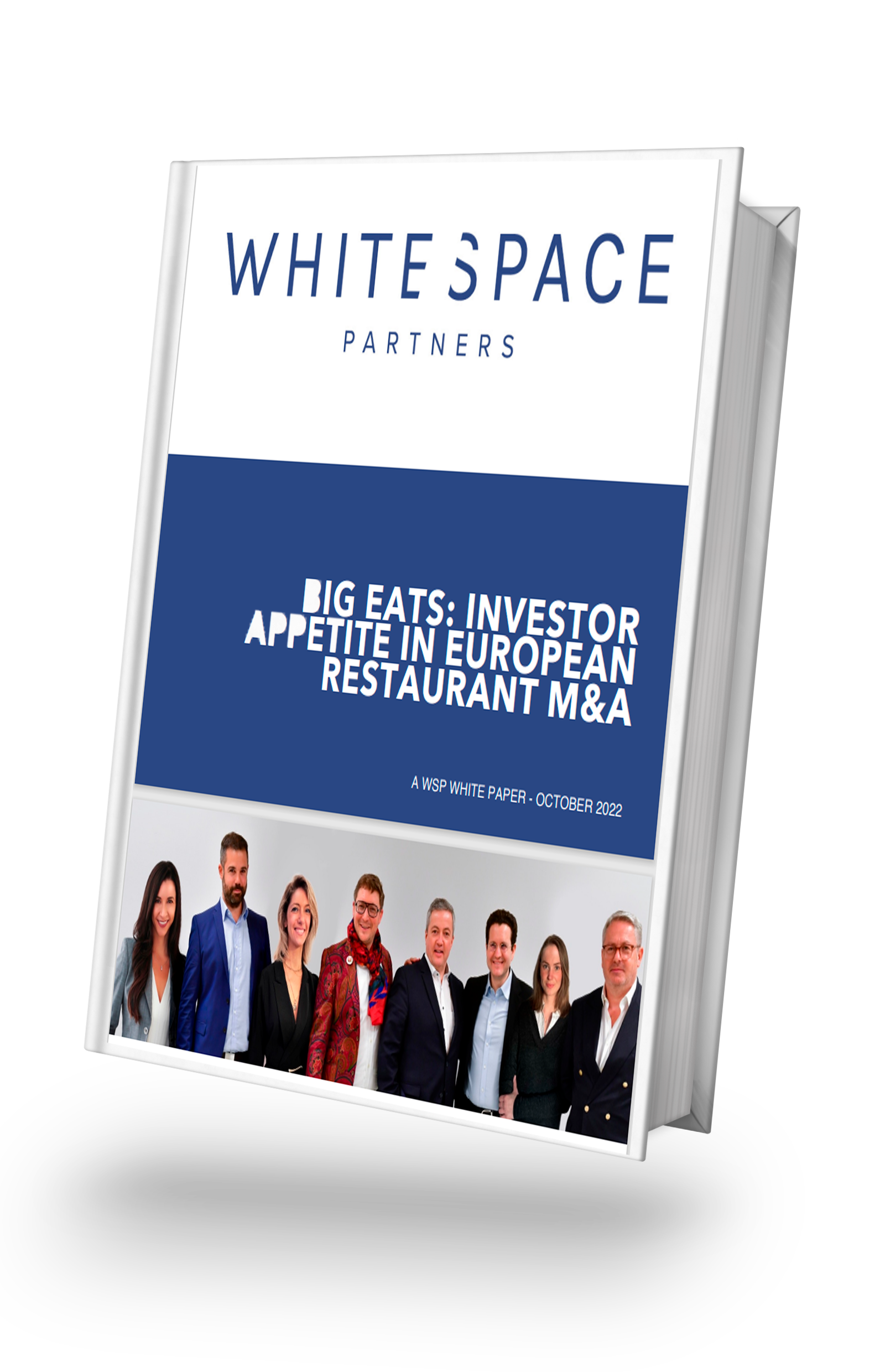 Big Eats: Investor Appetite in European Restaurant M&A
Discover the status of the European M&A market in this post-Covid period.
About Alice Pizza
Alice Pizza was founded in Rome in 1990 and today is one of the largest Italian food retail companies, characterised by a simple, artisanal and high quality product and a unique, accessible format. With over 60 recipes of pizza, sold by weight typical of the Roman and Italian tradition, Alice has 180 pizzerias, in Italy and abroad, and 2,000 employees. In 2019, the company saw the entry of an Italian investment fund, IDeA Taste of Italy, which plans development with the same goal as the founder: to make pizza known in Italy and the world.
Laura Godsman, head of franchise, Brewdog
How have you identified your franchise markets and is the partner the deciding factor in terms of timing?
In its simplest form it's about wherever people like to drink good beer! That sounds like a broad strategy but it's a great position to start from and is helped by the strength of the craft beer segment globally. We refine this by looking at countries where we already have strong distribution in both the on- and off-trade; if people already know and love our beers, they're more likely to seek out our bars to enjoy more beer in. With over 70 bars in the UK alone, we see huge opportunity to replicate this in the rest of the world.
For your offer, what makes a market attractive?
We believe our bars offer something you just can't get anywhere else. It can be hard to pinpoint our competitors, which we like to think is a good thing. Our bars have evolved to become interactive, experiential environments that offer multiple reasons to visit regularly. You might be attending a Beer School on a Sunday, bringing friends to Wings Wednesday, or just coming to check out the latest seasonal small batch and have a game of shuffleboard.
There's something happening every day of the week, and we work closely with our partners to ensure we include activities that capture the interest of their local community. We also find our sustainability focus is something that resonates with a lot of people but hasn't yet been widely adopted by other bar operators- we're committed to ensuring we have a planet left to brew beer on.
You are branching out into family offers, hotels, etc. How do you decide where you want to concentrate your efforts?
Every part of our business is working towards the same goal, to build one of the world's leading beer brands and get great beer into as many people hands as possible, and for us that means focusing on not just one growth channel. We'd love to see a BrewDog bar in every major city worldwide, but as we grow, we know people are looking for other new ways to interact with us which is where venues, like our DogHouse hotels, come in. They are the world's first craft beer hotels, fully carbon negative and packed with awesome features; shower beer fridges, a 24-hour hot dog menu and in-room guitar.
Our partners play a really important part in this growth journey, and we see there being three key things to get right to ensure great brand delivery in their venues. It starts with finding the right partners, who share in our vision and we have a detailed discovery process that supports this. Once they're part of the family we need to ensure they have a comprehensive on-boarding process that connects them with all teams in our business, and lastly once up-and-running we need to provide them with tools and support to help them run great bars. We utilise some great technology to gain insights on things like guest feedback, health & safety and marketing, but we know nothing beats face time with our partners. The benefits they get from spending time in our venues and us in their markets is so valuable, especially in countries where localisation is important.
About Brewdog
Since 2007, BrewDog is a craft beer specialist, from the Headliner series, which includes the flagship Punk IPA, to the Amplified range, BrewDog brews beer that "blows people's minds and has kick-started a revolution",  says the company.
Co-founders James Watt and Martin Dickie launched a pioneering crowdfunding initiative, Equity for Punks,in 2010, with the latest round, Equity for Punks Tomorrow, closing in September having raised over £30 million towards high-impact sustainable initiatives.
With over 100 bars across the globe, export into 60 countries, and breweries in Columbus, Ohio, Berlin, Germany and Brisbane, Australia, BrewDog continues to invest in its staff, and champion other small breweries in its venues.
Wingstop
Lisa Paton, VP development EMEA, Wingstop
How have you identified your franchise markets – by the industry or the partner?
Wingstop has seen its 18th year of consecutive same store sales growth and is now a $2.3bn business. This success has been built on several key factors including our choices around how, where and with whom we grow. Wingstop typically follows a franchising model with over 94% of our restaurants operated by what we term our 'brand partners'. While most of our restaurants are located within the US, we have a vision to have 7,000 restaurants globally with 3,000 being outside of the US.

We are focused on entering a number of strategic international markets over the coming years. These are typically larger markets with the archetypes and operating environments that align with the strengths of our brand and operating model.    However, it is our likeminded brand partners who share our cultural values and appetite for growth that remain the key to our long-term success.
What makes a market attractive for your offer?
Market attractiveness for Wingstop is determined by some socio-economic factors and the propensity towards premium quality product in a predominantly off-premise environment.  We also seek likeminded partners who not only share our cultural values and appetite to grow but have the right capabilities to grow the brand in the right way.
We believe we are in a category of one with a unique position around bold and distinctive flavour variety. We "sauce and toss" every order by hand and always "cook to order". While it is a competitive sector, we believe we offer a differentiated and superior quality experience for our customers.
You have taken something quite simple as the core offer but then added lots of choices. Is this the key both in terms of cost at the back end and differentiation at the consumer-facing end?

Wingstop does offer a simple core proposition of "cooked to order" chicken wings, boneless and tenders with a range of sides. Such a concise menu offering creates a simple operation and an ability to execute our off-premise channel well. These things in turn lead to strong restaurant economics and compelling sales to investment ratios for our brand partners.
The differentiating factor for our consumers is Wingstop's carefully curated range of 11 signature flavours including hot and spicy variants like Atomic, sweet and smoky choices like Honey BBQ, or our most iconic flavour, Lemon Pepper. Continuing the flavour theme customers can also choose from three different fry seasonings (Wingstyle, Lemon Pepper or Cajun), two "loaded fries" options and a range of distinctive dips.
We truly believe this delivers the best result in terms of a unique customer choice with a simple and profitable back end operation.
About Wingstop
What began as a small buffalo-style chicken wing restaurant in Garland, Texas, has developed into more than 1,500 restaurants open across the United States, Mexico, Colombia, Panama, Singapore, Indonesia, Malaysia, the UK, France and the UAE. Wingstop opened in 1994, with proprietary recipes, outstanding food and superior customer service and in 1997 it began offering franchises. Today it is one of the fastest-growing concepts in North America.
Learn more about franchise and get help with lead generation on observatoiredelafranchise.fr 
Sources: