Starting off the day, a headline panel, "The O2O Experience: Welcome to my phygital world", united (left to right) FCE's Edouard Detaille (moderator), François Loviton, Director of Retail for Google France; Manuela Calhau, of shopping centre operator Sonae Serra; Wojciech Grendzinski of IMS, a company which offers audio, video and scent-based signage for retail locations; and Charlie Farr, of food delivery startup Deliveroo.
Once considered as rivals, recent trends confirm that online and offline retail are now very much complimentary, said Detaille; and both are thriving. "Today's data shows offline remains very strong, and will remain as such for years," said the session's moderator; "now online and offline are combining as one."
Sonae Serra's Calhau agreed that lines are blurring: "If our customers don't make a difference between online and offline, we have to follow that." A notion seconded by Google's Loviton: "We shouldn't talk about online or offline, but about the digital consumer: 70% of smartphone owners start their shopping journey on their phones."
IMS' Grendzinski had a similar take on the O2O experience. "We can build a new definition: online for offline; They're no longer fighting, but cooperating." Indeed, now online drives 60% of visits to physical stores, according to Detaille, IMS' role is increasingly important in keeping them there. "Our services keep customers 20% longer in stores; if we do our job properly, said Grendzinski; namely providing the right music, visuals, scents and more.
Deliveroo's Farr, for his part, pitched his company's new omnichannel concept, Roobox, which makes custom-made kitchens in areas of high demand, allowing food providers to quickly set up shop in new locations. Nine Rooboxes are already established in London.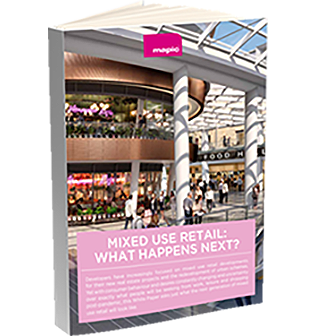 Mixed use retail and leisure: What happens next? – White Paper
Learn about the retail industry's latest data, developments, innovations and projections in our last white paper
So if it's all about O2O, what about pure ecommerce players? "They're not dead," said Loviton; "they're still growing 5-10% yearly, but are at the end of their high growth phase. However, they have prepared the terrain for everyone, especially in terms of managing data. Managed properly, data will bring you all the signals to improve your business moving forwards. And the pure players are far better at doing this than traditional retailers."
Few companies handle data better than Google, of course; indeed, Loviton pointed out that retailers can now "measure the number of people who've clicked on your (Google) ad, and then come into your store." That said, he assured the audience, "Google will never be a retailer!
Meanwhile in the Innovation Forum, French underwear retailer Undiz and partners gave a compelling demonstration of online to offline in action. Using an online interface, shoppers can receive their orders instore, with a tube delivery system, set up especially at MAPIC. Watch the whole process in just one minute in our video!
We tried out rocket-powered underpants at #MAPIC! Courtesy of #undizfamily@improveeze#AeroCom@RetailReloadpic.twitter.com/GTBykYVALw

— MAPICWorld (@MAPICWorld) 16 novembre 2016
Later on, also in the Innovation Forum, Coniq's Ben Chesser explained how to drive customer loyalty within the O2O experience. Firstly and crucially, he pointed out, "shoppers are less loyal to brands; but they they are loyal to shopping centres." $7 trillion is spent/year in malls, said Chesser, versus $1.2 trillion online. Online's distinct advantage, of course, being that they know who these shoppers are.
That's where Coniq comes in: it helps mall operators identify high value shoppers, and then keep them coming back. It does so whilst keeping in mind key changes in shopping behaviour, namely:
1. Brand allegiance is now driven by emotional bonds (by stars like David Beckham) rather than physical ones (quality of products)
2. The customer journey is broken: shoppers now discover products online, then buy in stores, or vice versa
3. The most valuable shoppers shop across competing brands. People that shop multiple brands spend around 4 times more (see below). That trend, said Chesser, is precisely to shopping centres' advantage.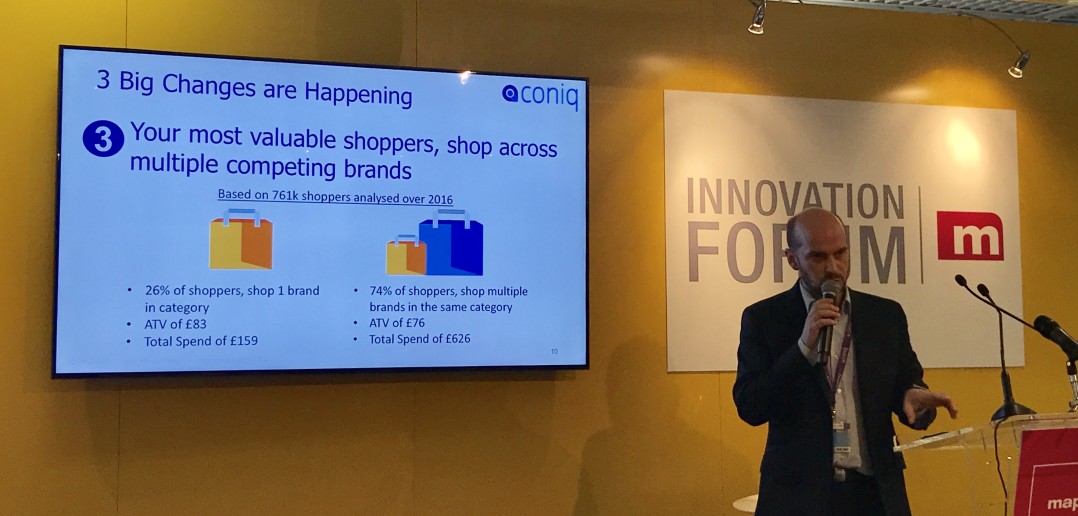 Chesser also underlined the importance of identifiying malls' 'supershoppers': 30% of shoppers generate 78% of malls' turnover, he affirmed. So it's crucial, he said, to capture their data — for example, by requesting email addresses for wifi access — then build a relationship with them, which Coniq does through apps and emails. "It's your relationship, not the brands'," was Chesser's key message to shopping centre operators.
A shopping centre's app should as such engage shoppers with games, or personalised content, allowing them to win onsite privileges, "like a glass of champagne each time you go to the cinema." Why? Because app users tend to spend 1.5 times more than loyalty card users, affirmed Chesser.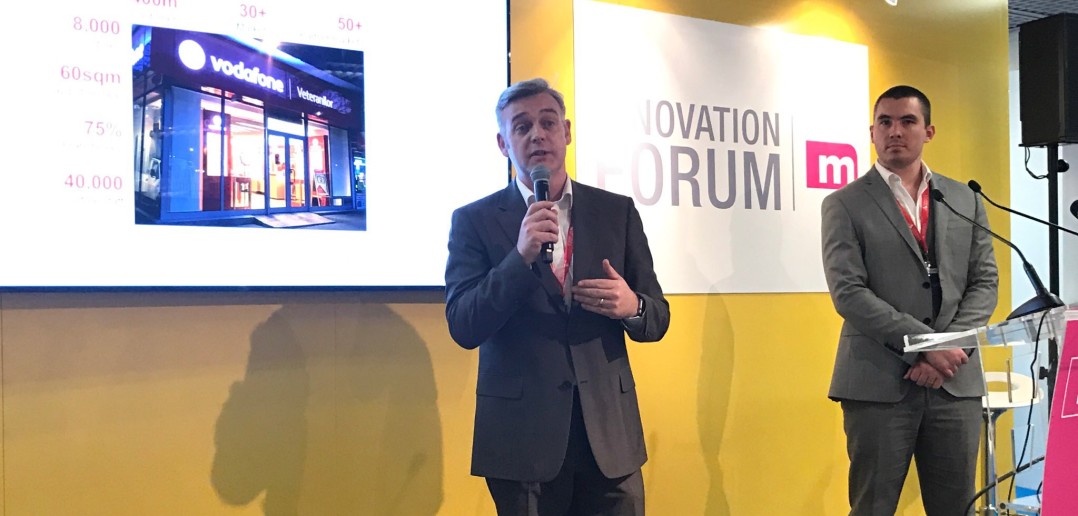 Samsung and Vodafone then rounded off the day with a rare insight into how these two massive brands worked together on the mobile operator's "1 Global Store" programme, which aims to open and/or refit 8000 Vodafone stores by 2018. The programme, presented by Vodafone's Jonathan Hilton (left above), global head of retail delivery, has boosted sales by 5% on average, notably by integrating high-end Samsung screens, which the company's Global Account Manager Seamus Walsh credited with driving footfall by an undeclared amount. This technology could ultimately be used to show shoppers custom-made content, based on their profiles, said Walsh.
A brave new world of shopping awaits!