Key trends
Densification of new and existing centres
Food and beverage
Co-working
Healthcare
Urban regeneration
Times remain challenging. Store closures in the US alone could reach 12,000 by the end of 2019, according to New York City-based think tank Coresight Research, compared with 5,864 closures in 2018. In Europe, mall owners are facing similar challenges, as legacy retailers downscale or close.
The result is the need for a different type of investment, focusing on mixing uses and 'densifying' existing and new assets to add a range of uses which can both add footfall and make use of the floorplate, especially levels and spaces not well suited to retailing.
"The traditional shopping centre is evolving," said Derek Coss, Senior Vice-President and Chief Development Officer at Ivanhoe Cambridge. "It's now a dynamic cultural hub."
Many owners continue to turn to F&B to attract consumers seeking convenience and experience. Ivanhoe Cambridge, for example, will up the space allocated to F&B from 9%-12% to as much as 20%, Coss said. "We'll continue to look at food and beverage, from micro-grocers to food halls," he adds. "All of these revolve around food — good food. But will we go to 50%? No."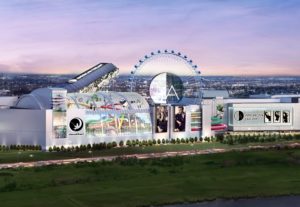 One project that is dedicating significant space to food is the long-awaited American Dream in East Rutherford, New Jersey. The project will open to the public on 25 October, with 55% of its 418,063 sq m dedicated to entertainment and dining. This includes a Nickelodeon Universe theme park and a DreamWorks Water Park, North America's first indoor snow-sports centre, an NHL‐size skating and hockey facility, and a miniature golf experience, as well as more than 100 dining options and retail. Future phases will add hotels to the property.
Co-working spaces have become a tenant of choice, as they bring possible shoppers into a project during week days, which is typically a slow time. A number of shared office-space operators have partnered with US mall owners — Industrious, for example, has opened locations at Taubman's The Mall At Short Hills in New Jersey and Macerich's Broadway Plaza in Walnut Creek, California. In fact, the appeal is so great that real estate companies are creating their own versions, including CBRE's flexible-space Hana, which is rolling out to class-A assets in the top 25 US cities as well as London, with future growth expected throughout Europe, the Middle East and Africa.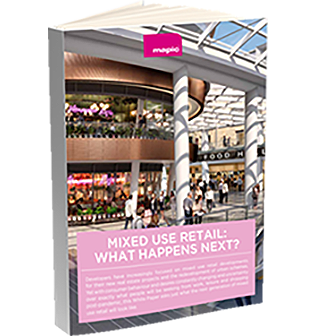 Mixed use retail and leisure: What happens next? – White Paper
Learn about the retail industry's latest data, developments, innovations and projections in our last white paper
Property investors' concerns about retail headwinds across Europe are necessarily driving change, even in Italy where e-commerce penetration currently stands at 4.1%, according to market research firm Forrester. "We are working on the transformation of shopping centres into social hubs," said Massimo Moretti, President of Italian Shopping-Centre Association CNCC. "Italy's well-renowned food culture has made us sector leaders in terms of F&B concepts while, in the leisure stakes, new experiences are being born all the time."
According to Moretti, service is another emerging theme: "We are seeing more and more healthcare centres and dentists in shopping centres, and this trend will keep on growing."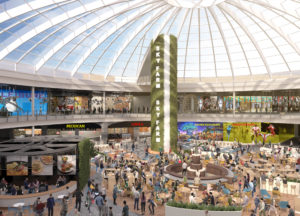 Italy's major shopping-centre developers and operators are now leading by example. "Retail today is all about experience, which is what consumers are looking for, and providing it is the only way to drive footfall," said Giuseppe Roveda, CEO of Italian Commercial REIT Aedes. "This means easily accessible locations, attractive architecture, ample and pleasant common spaces, and an offer that extends way beyond retail into leisure, entertainment and personal services."
Another Italian leader in shopping centres and hypermarkets, IGD, is also looking beyond traditional retail, according to Management Executive Daniele Cabuli: "We truly believe in omni-channel and think that our shopping centres should be places where people can meet and spend time together. They are Italy's modern-day piazzas, requiring a much broader tenant mix." In Spain, AECC chairman Eduardo Ceballos, who is also Country Head of Spain and Italy for Outlet Specialist Neinver, said: "The sector is immersed in a period of transformation that is generating opportunities for everyone willing to accept that the formulas used years ago are no longer enough."
"Shopping centres are strengthening their position as meeting points, where retail co-exists with a varied offer of ever-more diverse, innovative and healthy restaurants, as well as sports and leisure activities, and cultural events like concerts and even water parks" said Eduardo Ceballos from Neinver.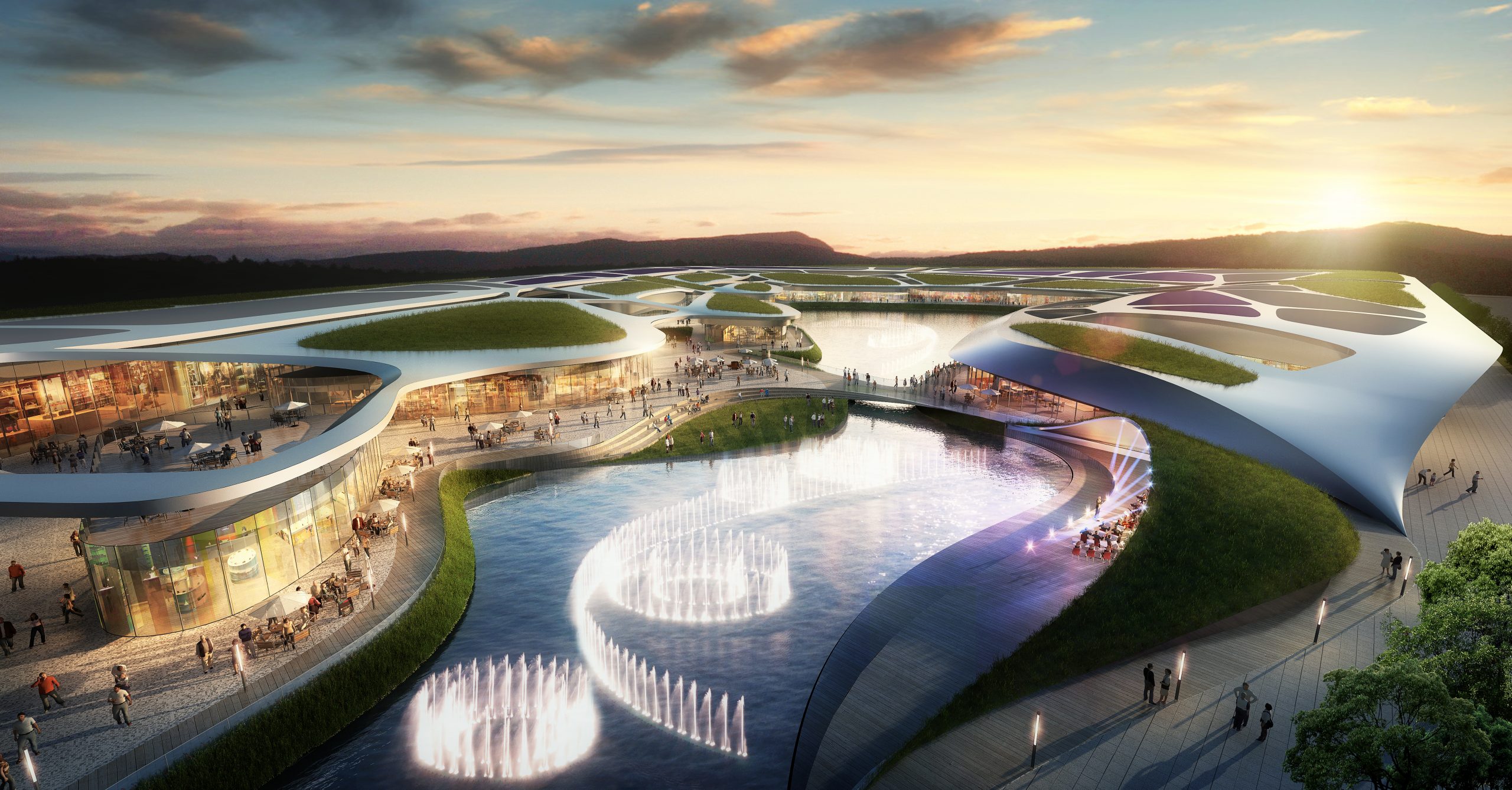 For example, French developer Compagnie de Phalsbourg has a 10,000 sq m lake, a private club with an artificial beach, a jacuzzi and a swimming pool at its first Spanish centre, Open Sky Torrejon, 20 km east of Madrid, which is due to open next April. It will offer 21,500 sq m of retail space and plentiful leisure facilities, including 32 bars and restaurants, a stage for concerts, theatre productions and opera, and a wind tunnel.
Leisure will also underpin intu Costa del Sol, a large mixed-use scheme planned for 2023 at Torremolinos, on Spain's southern coast. UK-based developer intu and Madrid-based Eurofund Group believe the centre will become a new tourist attraction, pulling in an estimated 29 million visitors a year. With 142,00 sq m of retail units, intu Costa del Sol will include eight distinctive neighbourhoods, a year-round circus, an urban farm, two hotels, more than 70 restaurants, a conference centre and a 5,000-person concert venue.
Many of the new mall developments in France are also reflecting the changing retail landscape. French shopping-centre developer and owner Apsys is active on one of the most significant new builds anywhere in France — the Bordeaux Saint-Jean scheme. As well as offering a complete mix of uses, from office and retail to hotels and leisure — even bars and discos — the centre will include no less than 10,000 sq m of new public-realm space right in the heart of Bordeaux.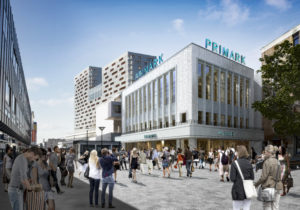 Another good example is Multi's Forum Rotterdam, an innovative mixed-use regeneration project in the city centre that is being completed in various phases throughout 2019. The site is located in the busy geographical and emotional heart of the city, and surrounded by areas dominated by clusters of culture, transport, museums, creativity and innovation. Once complete, Forum Rotterdam will consist of 64,000 sq m of shops, F&B outlets, offices and apartments.