MAPIC 2015 Daily News 3
The MAPIC Awards were celebrated at a gala dinner in the Martinez hotel last night. Discover the winners here!
Massimo Moretti, president of the Italian shopping centre association CNCC, and Reed MIDEM's Filippo Rean introduced the inaugural MAPIC Italy 2016, to be held in Milan, May 24-25, to a packed room of the Palais des Festivals yesterday. The session explored the reasons behind the launch and looked at the opportunities for retailers, developers and investors in the resurgent Italian market.
Feature
Online convergence
The online retailers taking physical shop space
Retailers look to global opportunities
Confidence is back in the retail property market
Retail in China is still "90% traditional"
Klepierre advises on pop-up shops
Retailers take considered approach to US expansion
Carrefour outlines global plans for extension and consolidation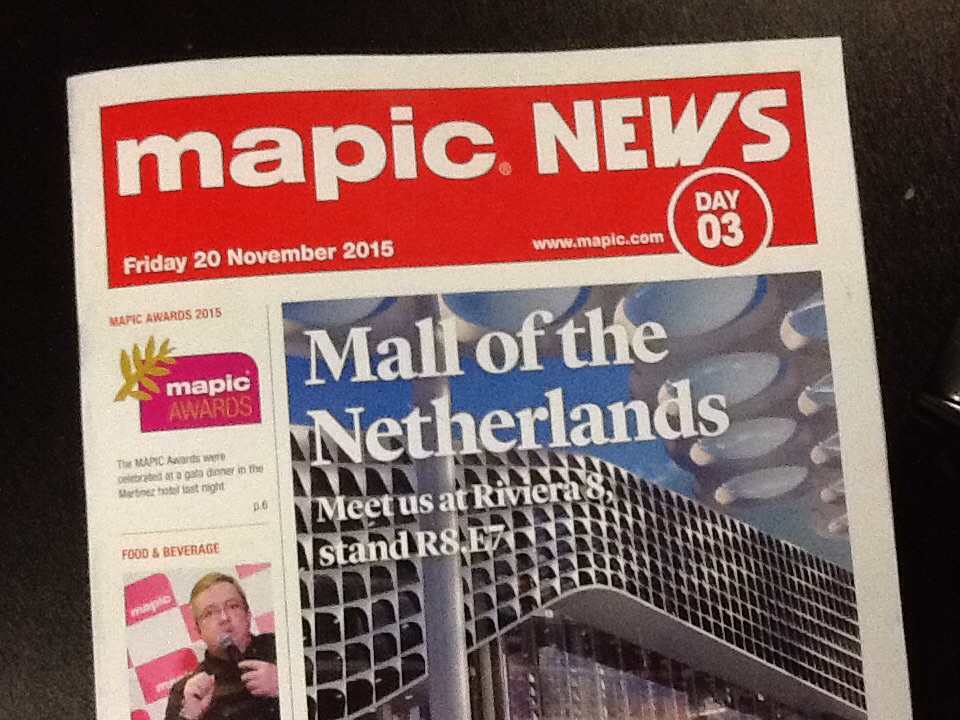 Click here to discover the digital edition of issue 3