Twas the day before MAPIC and all through the hall, no one was sitting, not even a wall. The stands were being built in the Palais with care, in hopes that participants soon would be there. The clients were hurrying with last minute calls, with visions of new business deals with big shopping malls. Our community manager and I-  all ready to go, to tell tales of retail development on show.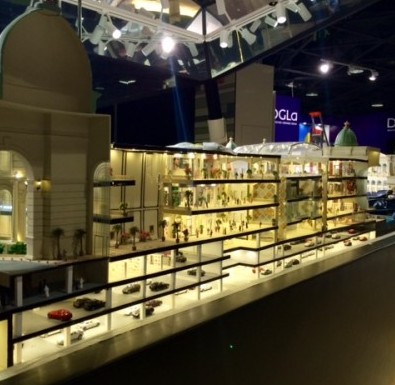 Poems aside, looks like this edition of MAPIC is setting up to be something quite special. Exhibitors have clearly put in some added effort this year, with some exceptional models and stands currently under construction. Not only are we celebrating the 20th birthday of the biggest retail real estate events in the world, we are also embracing innovation and technology like none other, with exclusive events such as the Digital Summit, that took place earlier today.
Digital Summit
This afternoon, at the Digital Summit, 50 key industry players met to share best practices and discuss how digital technology is shaping the future of retail real estate and some of the main challenges facing traditional commerce.
The general message was that we are moving quickly towards a mobile dominated ecosystem, where digital will drive not only online consumer, but will greatly influence in-store traffic and sales. I suppose 2 years ago, the big fight was seen between online vs. in-store.  Nowadays, we are no longer seeing such conflict. The two are learning to merge together rather smoothly, putting pressure on retailers rather to embrace their "omnichannel" strategy and make it happen.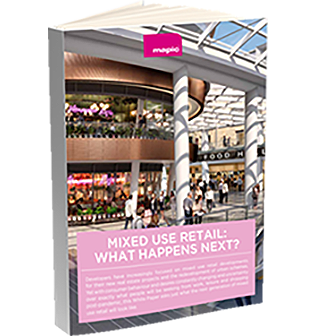 Mixed use retail and leisure: What happens next? – White Paper
Learn about the retail industry's latest data, developments, innovations and projections in our last white paper
Chris Igwe from CBRE introduced the event with a recent study from CBRE, breaking down figures by territory, as we can clearly see that each country has it's own digital culture. For example, we can see that the most frequent shoppers are found in Spain. Yet, they have no yet embraced the online channel fully, as a point of sale. There were some other great presentations from Guillaume Rio of Echangeur and Vivian Emmanuel from HUB Institute. Guillaume explained the rapid arrival of the "Digital Wallet" and it's impact on the future of payment, while Vivian reinforced the importance of a great mobile strategy and killer app for the future retailer. Check out a summary of the Digital Summit tomorrow in the MIF at 15.00, in the Palais.
Cycle to MAPIC
The impressive lot of retail real estate professionals that participated in Cycle to MAPIC this year, rolled in this afternoon after 3 days of grueling inclines and magical descents on their way to Cannes. Learn more about Cycle to MAPIC.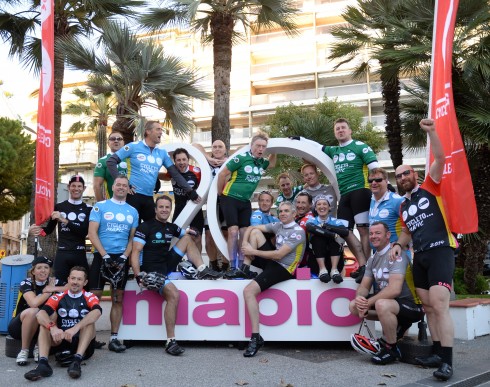 Participate in our Twitter Contests!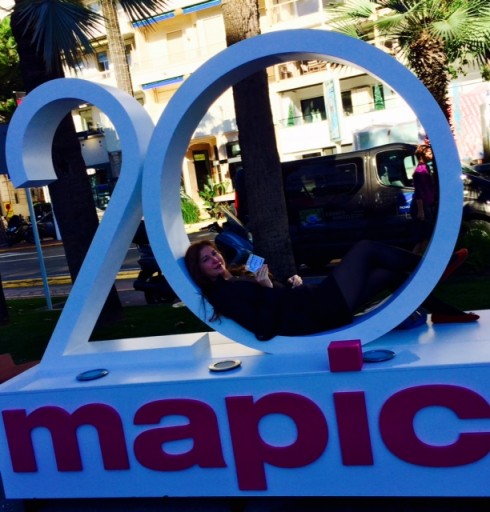 #MAPIC20 – Take a photo of yourself or a colleague with the MAPIC 20 statue and share on Twitter with the hashtag #MAPIC20. We will be selecting best pic to be printed in the Daily News and sharing on Twitter and the Blog.Opening Day tomorrow will bring a host of excitement.
#MAPIC #stands – Have a beautiful stand? Want to boost your visibility? We've got our social team out there looking for the best in class! Help us by sending in photos with your stand via the hashtags #MAPIC #stands. Best photos will be published on our Blog this week!
Highlights for tomorrow
Expanding Retail in the USA  11.00 Oxford Room
Masterminds 20 years back, 20 years forward: 15.30 Champs Elysées
Omni Channel Retailing: 16.30 Oxford Room
Retailtainment Zone: Riviera 7