Are terms like "digital revolution" pure hyperbole? Not if MAPIC's innovation-focused conferences were anything to go by. One of the best illustrations of the groundshift currently underway was given by Laure de Carayon, of China Connect, on an omnichannel-focused panel on MAPIC's second day. She reminded us that Chinese customers recently spent $14bn online in just 24 hours, in a special shopping day organised by local internet giant Alibaba. That's nearly $5bn more than on the same day (November 11) last year. Perhaps even more tellingly, this year, 70% of that spending was via mobile. And now that a great deal of digital activity in China goes through multipurpose app WeChat, de Carayon strongly encouraged MAPIC delegates to explore this "amazing tool."
Speaking of omnichannel, there was increasing consensus that online and bricks & mortar retail are no longer rivals, rather complementary partners. As MAPIC director Nathalie Depetro put it, "it's now a virtuous circle. It's not online or offline, it's both together."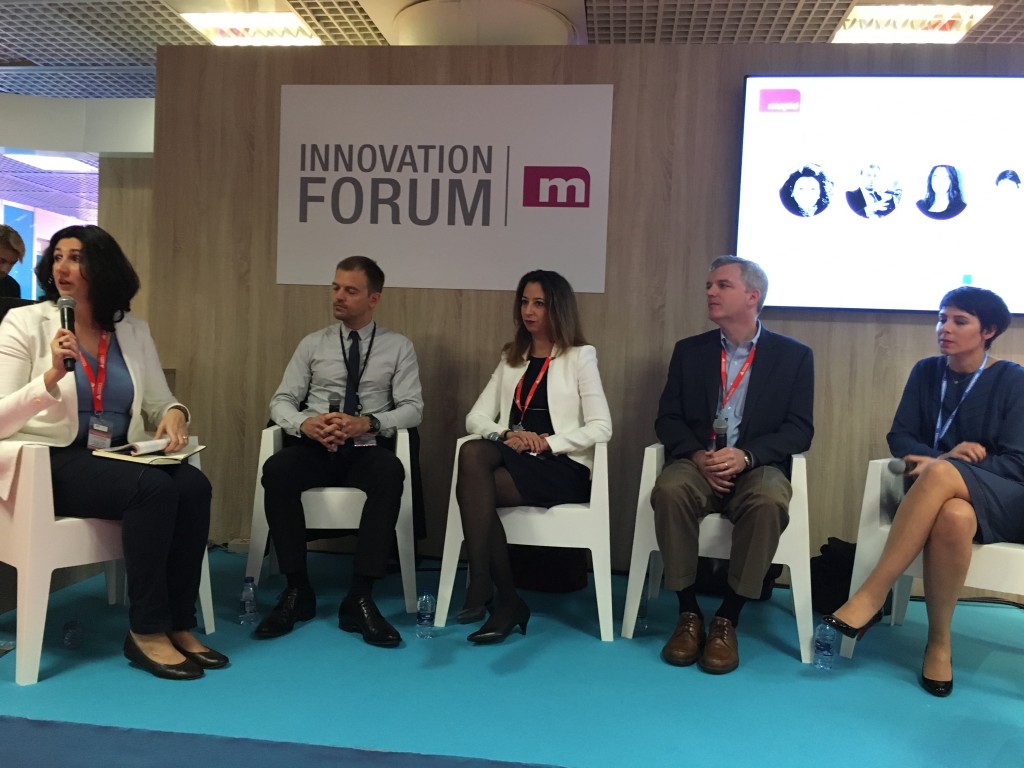 As Epsilon's Sana Dubarry observed on a data-focused panel at MAPIC's first day (above), this complementarity can sometimes save businesses. Best Buy noticed a while ago that a lot of customers would visit stores to research, then go and buy online. "They included geolocation in their app, allowing people to get special offers based on where they are," explained Dubarry. "The Wall Street Journal credited this move with bringing sales back to brick and mortar stores,"turning a difficult situation around for Best Buy.
Few trends demonstrate the omnichannel explosion better than that of pop-up stores. Even shopping centre specialists like Klépierre  — amongst those who stand to be the most disrupted by the trend — have embraced the notion of ephemeral stores, with tangible revenue benefits, the company's Guillaume Lapp told a panel on MAPIC's second day. "Our revenue from pop-up is doubling every year," said Lapp. "So we now have a team dedicated to that activity. We can do €4-6k per square metre (in sales) with pop up stores; often more than traditional retail," he said.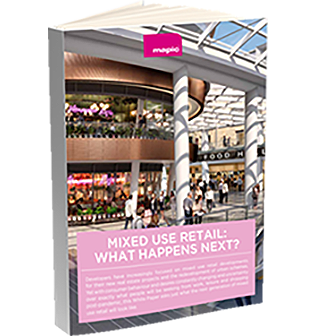 Mixed use retail and leisure: What happens next? – White Paper
Learn about the retail industry's latest data, developments, innovations and projections in our last white paper
Data, another tech buzzword, is also being put to very practical use by retailers today. ShopperTrak's Bill McCarthy explained how data analysed by his company, gathered using tactically-placed beacons, had allowed malls to identify their least-visited areas, and put up better signage to improve footfall there. ShopperTrak has also analysed how shoppers behave in front of retailer Godiva's renowned window displays. "they made slight adjustments to the timing of those display changes, and greatly improved turnover, said McCarthy.
He did also stress, however, that "there's no substitute for (real) customer service. If you don't have the right number of people onsite, you'll have a problem. So make sure you have the basics first, then layer (tech/data) on top of that. You can't replace customer service with technology."
Then of course, once you do decide to take the leap, "don't go into a data strategy without putting the proper resources behind it," warned Salesforce.com's Pamela Wolf, the panel's moderator, and master of ceremonies of the MAPIC Innovation Forum.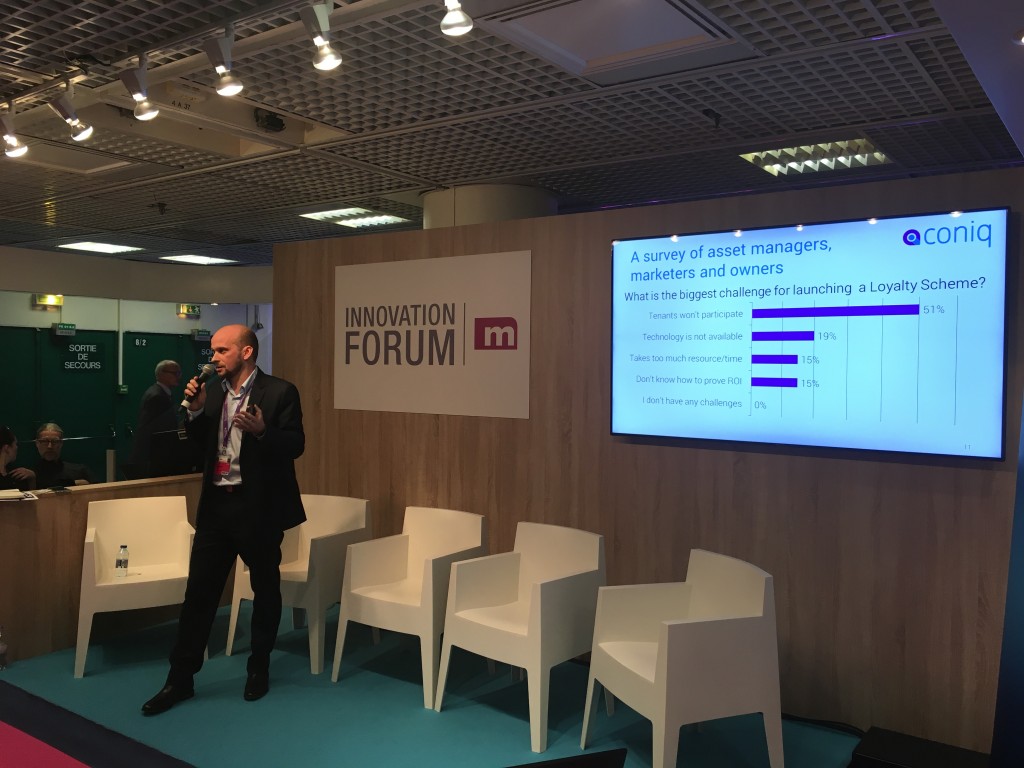 Data can also be used to improve mall customer satisfaction: Coniq, one of the winners of MAPIC's Open Stage crowdsourced conferences competition, presented their loyalty programme system for malls at the Innovation Forum. Why are such initiatives worth their while? Coniq CEO Ben Chesser explained that they allow shopping centre owners to "share data with your tenants that they wouldn't otherwise have, for example what's someone's total spend on men's fashion in one trip, or where else are they spending apart from in your store."
So data can help real-life retail; but it can also help projects that aren't quite real… yet! French technology company Arforia presented its virtual version of La Samaritaine shopping mall in Paris (LVMH) at the MAPIC Innovation Forum yesterday. One of Paris' most iconic shopping venues, La Samaritaine will not reopen for another three years; but this virtual visit lets you shop there as if it was already open, thanks to a virtual reality (VR) headset (top photo). Arforia also showed off a new type of headset which should make VR accessible to all with its super-friendly pricing:
@ARFORIA in a few years this type of glasses will cost 99€ and be accessible to all. @MAPICWorld #innovation pic.twitter.com/5kD2jqy7T5

— Pamela Wolf (@wolfpamela) November 19, 2015
In short, innovation became a whole lot more tangible, practical and actionable at MAPIC 2015!
Some of MAPIC's most innovative minds share their thoughts in this video. And be sure to check out all our live coverage of 2015's edition here!