Mica Mall, an enormous commercial and entertaining center at its final stages, is one of the many aspiring projects of Pars Mica Kish Holding and a phenomenon to the tourist attraction of Kish Island.
Mica Mall, to this day, is the biggest commercial and entertainment project in the south of Iran. Gathering  unique but vary areas such as shopping area, entertainment center and etc., Mica Mall will be the heart of the commercial and entertainment of Kish Island.
The project being constructed in a 35000 square meters land with 202000 square meters total area of the mall will be the tourist magnet, inviting people to the island more than ever.
Mica Mall has combined the shopping areas with unique facilities and leisure areas which will be a new pole to the island's tourism.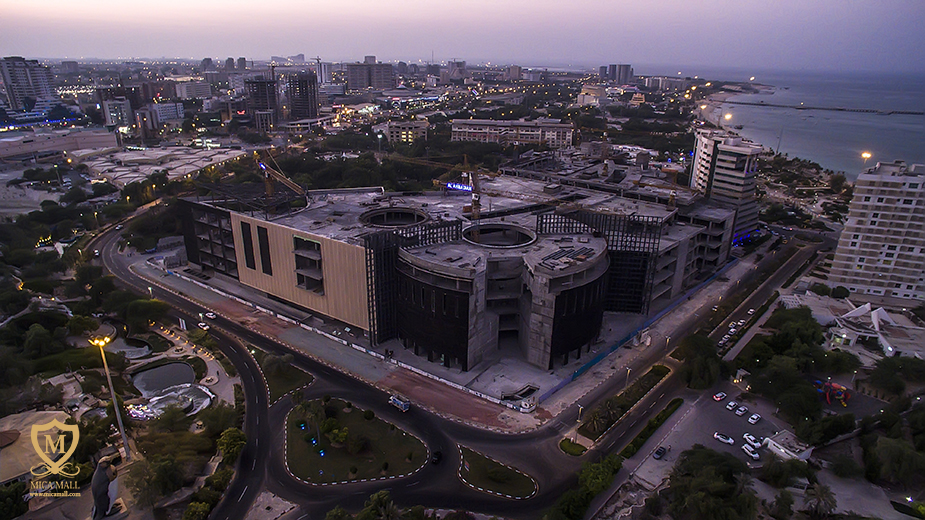 Entertainments such as Cable Car from the roof of the mall to the shores of the Persian gulf, Aquarium with variety of enormous and mesmerizing fish, the Rainforest with vast variety of animals, Ice Rink, Kid's Zone, Wonderland, Cinema Complex and many other exciting and recreational activities are all gathered and offered in Mica Mall, most of which are one and only and being presented for the first time in Kish and even in Iran. To the point that at a corner of Mica Mall, a delightful space is designed so that for the first time in Iran, penguins kept in a pleasant environment are at display for the tourists.
Restaurants and food courts and cafes, hyper market, gym, spa and other facilities are provided for our visitors to have the ultimate experience.
These areas are designed so delicately that the mall is more of an entertainment center than a shopping mall and tourists will be attracted to Mica Mall as an entertainment center rather than a shopping mall.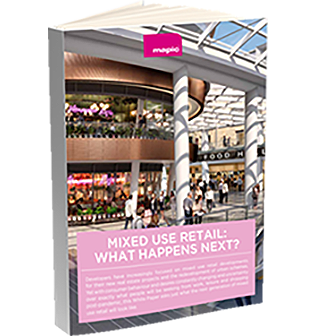 Mixed use retail and leisure: What happens next? – White Paper
Learn about the retail industry's latest data, developments, innovations and projections in our last white paper
Using the professional experiences of the Pars Mica Kish Holding and benefitting from the knowledge and expertise of the world's best experts, in the near future, Mica Mall will be one of the most desirable attractions in Iran, being an experience unlike any other for its visitors.
The opening of Mica Mall in the near future will give new opportunities to the economical investors and tourists. A tourist attraction which Pars Mica Kish has planned and designed in such ways that will not have competitors for a long time.
The Mica Mall project is a golden opportunity to enter the Iranian market and benefit from its rare potentials. Mica Mall will be on display at MAPIC 2017.