After stopping by London last month, MAPIC was in Paris yesterday as part of its new exclusive Roadshow, a set of informal meetups gathering the MAPIC team, experts, and decision-makers from the retail property industry. MAPIC is now headed for New-York City on 14 July. Click here to sign up!
The MAPIC Roadshow in Paris was kicked-off by a speech given by Nathalie Depetro, Director of MAPIC, introducing the recently announced MAPIC Italy followed by a survey presentation dedicated to the in-vogue pop-up store retail format carried out by MAPIC and IFLS, a French institute specialised in retail.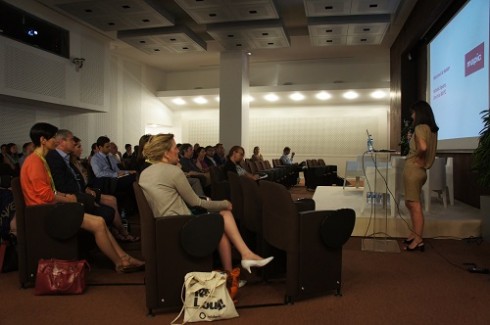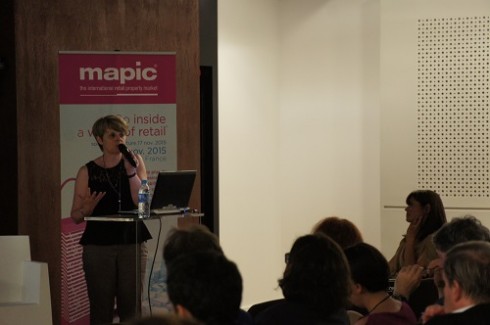 51% of consumers often wish a #popupstore could remain open longer, says study from @IFLS2 at #MAPIC meetup in Paris.

— Johannah (@MAPICWorld) July 2, 2015
The presentation was followed by a live debate entitled "the pop-up store: temporary phenomenon or new retail friend?" and animated by Isabelle Musnik, Editorial Director of INfluencia magazine. Speakers included industry experts Jean-François Bouvier (Managing Director, Klepierre Brand Ventures), Jean-Luc Calonger (Executive Chairman, Belgium-based Association of Town Center Management), Guillaume Gibault (Founder & CEO, Le Slip Français) and Nicolas Jambin (Founder & CEO, HopShop).
Guillaume Gibault, founder of @leslipfrancais uses #popupstore to test new locations and acquire leads for their digital commerce #mapic — Johannah (@MAPICWorld) July 2, 2015
The highlight of this brand new MAPIC meetup in Paris was the rooftop cocktail: participants were given the opportunity to network and share experiences in an exceptional setting with a stunning view on the Eiffel Tower. See for yourself!