Over the past decade there has been a significant increase in female boardroom representation within the major retail and retail property groups, although Europe lags North America and Asia in diversity. As International Women's Day approaches, for the third year running MAPIC highlights female executives, this time chosen as opinion shapers.
We have said it before, and we will say it again. Research time and again shows that women are the dominant retail buyers within families, yet retail has been slow to embrace women in senior leadership roles. While women leaders and founders have had a huge impact on the industry, too few have been given those opportunities.
However, the story is slowly changing and in our third annual showcase we have chosen this year to highlight senior female leaders who have a key role in shaping the way the retail industry moves forward and the key importance of diversity, equity and inclusion (DEI).
However, while gender balance is improving, the list also demonstrates that there is still a very long way to in terms of ensuring better leadership representation across the BAME community in both retail and real estate.
The list will undoubtedly cause many of you to ask 'but what about…?' So let us know who you think we should feature in future articles.
Retail reshapers: 23 for 2023
Cindy Andersen, managing director, Ingka Centres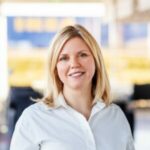 Ingka Centres opened the first urban Livat format in Hammersmith, London last year and has further projects in San Francisco and Toronto in development, plus Indian and Chinese projects. as it mixes between major lifestyle centres and downtown formats. Andersen – a long-time IKEA executive – has been at the helm for over two and a half years and has constantly reaffirmed its commitment to physical shopping, while the Ingka Group has invested heavily in sustainability across its businesses.
Giny Boer, CEO, C&A Europe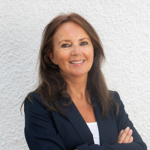 Giny Boer joined C&A Europe as CEO on 1 January 2021, replacing Edward Brenninkmeijer, the outgoing CEO of C&A Europe and CEO of C&A, who stepped down from both roles on 31 December 2020. Boer says she is passionate about supporting women in leadership positions, "sharing the lessons I learned and working towards a future in which leadership is never a question of gender, but solely about talent and delivering results". Birgit Kretschmer, CFO, and Suzanne McKenna, chief range and sustainability officer, plus Betty KieB, corporate communications, are also on the board.
Dee Corsi, chief executive, NWEC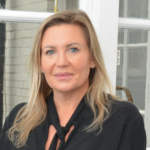 Dee Corsi took over as head of London West End BID, NWEC, in September 2022 and has a big role on her hands, with the UK capital's core retail areas challenged by economic factors. She says: "It's more about the experience, and we've got a lot of new things coming to the West End. There's Outernet London, the Twist Museum and the Frameless Art Exhibition at Marble Arch, which are all very different types of offer."
Helen Dickinson, CEO, British Retail Consortium
While not a retailer, Helen Dickinson is a well-known lobbyist for UK retail and was appointed as the chief executive of the BRC in 2012. Dickinson leads the team and sets the strategic direction of the BRC, which has more than 5,000 members, which make up around 60% of the UK's retail market share.
Judith Everett, executive director, purpose, sustainability and stakeholder, The Crown Estate
Judith Everett joined The Crown Estate in 2013, and sits on its group leadership team as executive director of purpose, sustainability and stakeholder. In this role, she is focused on driving forward The Crown Estate's commitments on Net Zero. Prior to joining The Crown Estate, she worked with Shell, Scottish Enterprise, Columbia Threadneedle Investments and AstraZeneca.
Joanna Fisher, CEO, ECE Marketplaces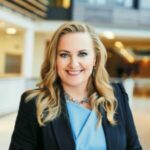 As CEO of ECE Marketplaces, Joanna Fisher has been responsible for the entire shopping centre business of the ECE Group since January 2021. For more than 20 years, the management of shopping centres has been her core business at ECE and she is also a self-confessed shopping addict, plus an advisory board member at MEC Metro-ECE.
Rita-Rose Gagne, CEO, Hammerson
Rita-Rose Gagne is just over two years into her tenure as CEO of UK-based retail developer Hammerson after spending nearly 14 years with Canadian investor Ivanhoe Cambridge. She is heading a major transformation of the Hammerson business, which has consolidated its retail assets and diversified its portfolio.
Inês Drummond Borges, chief transformation officer, Sonae Sierra
Inês Drummond Borges joined Sonae Sierra in 2021 to take charge of the company's commercial, cultural and digital transformation. Previously, she was marketing director for Portugal and Spain at Worten, Sonae's electronics retailer, where she played a central role in the design and delivery of the company's digital transformation process, from 2015.
Helena Helmersson, CEO, H&M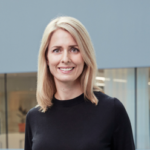 Helena Helmersson became H&M Group's first female chief executive at the end of January 2021 and the first non-family member to take the role. Helmersson was promoted to replace Karl-Johan Persson, who became chairman of the Swedish giant. Helmersson previously held positions as head of sustainability, global head of production and chief operating officer at H&M.
Kajsa Hernell, managing director, Nordic Council of Shopping Centers
Kajsa Hernell has been managing director of the Nordic Council of Shopping Centers since 2018, after working across a range of industries, most recently with Stockholm-based Sveriges Textilhandlare, supporting the Scandinavian fashion sector.
Annette Kroger, CEO Europe, Allianz Real Estate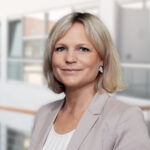 Annette Kroger is CEO of Europe at Allianz Real Estate Germany with responsibility for Allianz' real estate investments within the market area of Germany, Austria, CEE, Nordics and Ireland. Having joined Allianz RE in 2009, she became head of acquisitions in 2011 and in 2015 she was appointed CEO of Allianz Real Estate Germany, CEO of North & Central Europe in 2019 and her present positon in August 2022.
Daniela Lauret, chief development officer, Klepierre
Daniela Lauret learned the retail business through design and master-planning, working for the French office of Wimotte & Associates before spending a decade at global practice Chapman Taylor. In January 2021, she took over as chief development officer at French real estate giant Klepierre.
Lonneke Löwik, CEO, INREV
Listed investment organisation INREV has been led by Lonneke Löwik since December 2021. At the helm of the Amsterdam-based group, Lowik has led research from INREV and other property groups to try and determine the level of DEI activity within the real estate industry and to promote the advancement of women in senior board positions.
Sara Lucas, chief executive, Grosvenor Property Europe
Sara Lucas is responsible for leading, implementing and growing Grosvenor's investment and development activities in Europe and is based in Paris. Before being appointed CEO in 2019, she led the portfolio management activities of Grosvenor's European business. Prior to joining Grosvenor in 2011, she worked at the Royal Bank of Scotland where she was director in the real estate finance department. Prior to this, she was a director of Savills France.
Natalie Massenet, board member, Everlane
San Francisco-based direct-to-consumer fashion retailer Everlane announced that Net-a-Porter founder Natalie Massenet had joined its board of directors last year. Previously the co-chair of online luxury retailer Farfetch, Massenet – who founded Net-a-Porter from her Chelsea apartment in 2000 – is a serial entrepreneur who has had a stellar career in retail, working with some of retail's most innovative businesses.
Susie McCabe, co-CEO, McArthurGlen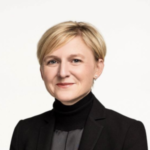 Susie McCabe earned her stripes in retail, a long-time executive with Polo Ralph Lauren – where at points she was focused on its outlet business – before joining Under Armour as its SVP of global retail. Now she is co-CEO of designer outlet giant McArthurGlen Group as the business looks to continue building on the reopening of travel.
Sabina Reeves, chief economist and head of research, CBRE Investment Management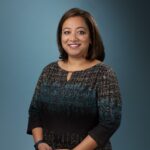 Reeves is global chief economist and global head of real assets research for CBRE Investment Management. She is responsible for the firm's 30-member real assets research team and has a specific role in selecting the economic scenarios and macro risk assessments that power the firm's forecasts. In addition, she has executive responsibility for the firm's 20-member Analytics and Risk Measurement team.
Christina Ofschonka, head of fund management, AEW
Christina Ofschonka became head of fund management at AEW, based in Frankfurt, at the start of the year. She has overall responsibility for the management of AEW's pan-European core funds, including fund strategy, portfolio construction and client relationships. Prior to joining AEW in 2016, Ofschonka worked as a portfolio manager at Alte Leipziger.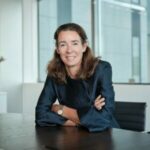 Sophie van Ooosterom, global head of real estate, Schroders
Sophie van Ooosterom has worked across a number of major investment groups, including Lehman Brothers, Silverpeak Real Estate Partners and, more recently CBRE Global Investors. In January 2021 she joined Schroders as global head of real estate.
Claudia Plath, CFO, ECE Group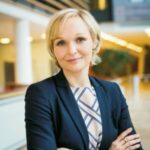 Claudia Plath has been CFO of ECE since 2013. Her career at ECE began in 1996 as a controller. After five years, she took over management tasks as team leader in controlling in 2001. From 2004 onwards, she led the asset and corporate controlling division including the national subsidiaries. As managing director finance, Plath has been responsible for accounting, controlling, risk management, corporate finance, and asset management for all shopping centres since 2013.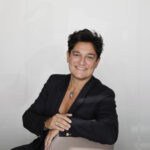 Caroline Puechoultres, chief customer officer, URW
Caroline Puechoultres is a seasoned retail professional, with a career history that spans Intermarche, Kaufman and, most recently, French grocery giant Carrefour. Now she is in charge of customer strategies, data digital and marketing on the board of one of the world's largest retail real estate groups.
Carol Surface, chief people officer, Apple
Tech giant Apple has appointed its first chief people officer, with Carol Surface taking over HR responsibilities from the current head of retail, Deirdre O'Brien. Apple appointed O'Brien in 2019 to take over people responsibilities under the title of senior vice president of people and retail. This had put her in charge of more than 500 retail stores and 70,000 staff, but now a new position – chief people officer – has been created.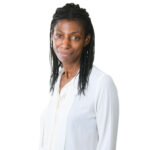 Dame Sharon White, John Lewis Partnership
Dame Sharon White is chair of John Lewis Partnership, the colleague-owned retail giant that operates the department store chain John Lewis and supermarket group Waitrose. She replaced Sir Charlie Mayfield, and joined the partnership at a time of declining profits and senior management departures. White closed some stores and decided to turn some of its flagship London store into offices.