Time Out Market, one of the world's key food industry disruptors, has expanded from one site to six over the past year. Yet company founder and The Happetite keynote speaker, Joao Cepeda, says its growth has only just begun. 
 Not many people can truly claim to be true food industry disruptors. But Joao Cepeda, founder, president and creative director, Time Out Market, has strong claims to the title.  
At a time when food halls have become both a global phenomenon and created a business model for the food business, marrying the need for experience, informality and changing consumer trends in the food industry, Time Out has also managed to blend channels, emerging from its media business to create its own venues, starting with Portuguese capital Lisbon. 
It was his vision for something which leveraged the Time Out name and which could cause disruption in the food industry, which got the ball rolling. Although he admits that it was hard to envisage just what a hit Lisbon would become.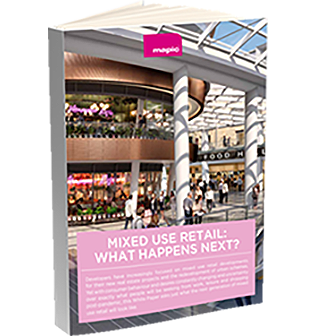 Mixed use retail and leisure: What happens next? – White Paper
Learn about the retail industry's latest data, developments, innovations and projections in our last white paper
"We started with humbler ambitions. Our challenge was to create more from our media brands and maximise their potential and we had a very strong DNA, people understood that our editorial stands for unbiased and sometimes very critical reviews," he says. 
"So we started with this crazy idea to open a place that represented all the things that Time Out is known for – we started by thinking that one third of the space would be dedicated to the newsroom and the rest to cooking classes, entertainment, music and food, all on rotation. Then this huge building came up for public tender and we went for it."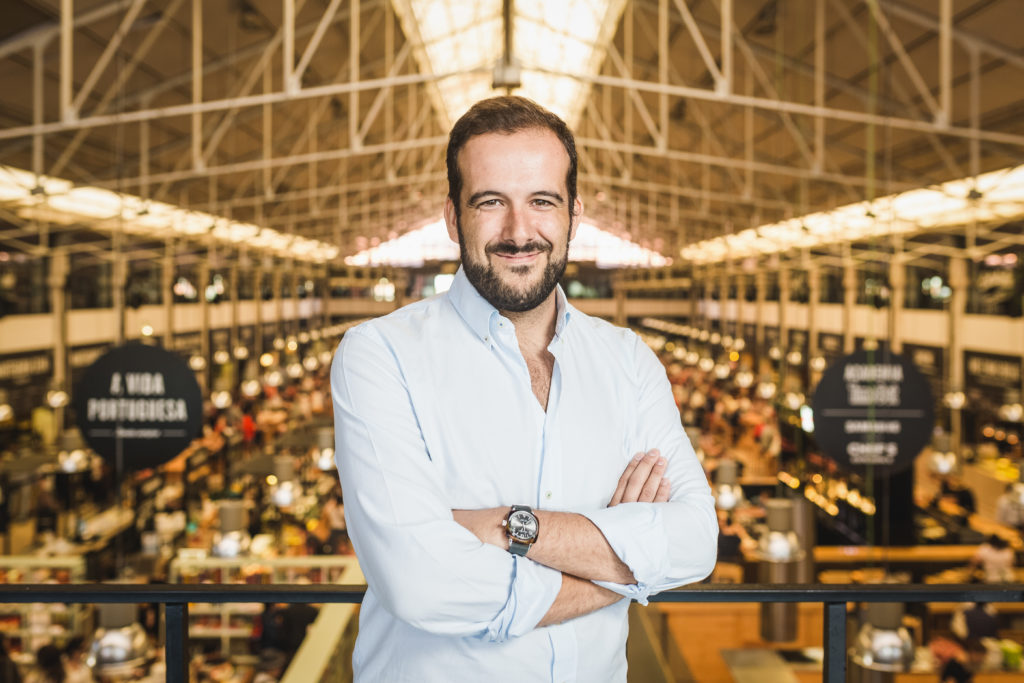 Disruption in the food industry
Cepeda, who is the first keynote speaker at The Happetite this April in Milan, admits that the company went into the process with no experience, although the company felt it had the right heritage to be a food industry disruptor. 
"Of course we knew how to review but we didn't know much about how to create a venue. Yet what our editorial team did have deep knowledge about was the restaurants in the city, which meant we could curate the content," he says. "But Time Out Market Lisbon was a success from day one, because the locals understood that it was a showcase of what is available in the city and what we were doing and that attracted the tourists. Our job was to persuade chefs and restaurants that had perhaps been in the city for 50 years to open at our venue and not with a new concept but with an accessible version of what they do in their restaurants." 
This meant a new business model for food but he also stresses that the other aspects of Time Out Market are sometimes overlooked. 
"Although we are known for this food hall, the building is much more than that, with culture and music and cookery classes. So this means that when people are there, they are aware that they are somewhere where much more is happening. The feel part of something bigger," he says. 
A new business model for the food business
Although Time Out Market opened five new Markets in North America [four in the US, one in Canada]across seven months in 2019, Cepeda says they were four and a half years in the making.  
"We approached North America with respect, because you have to with a market that size. And we quickly realised that each city in the US is not just a little different but has a completely different identity. The chefs, the restaurants, the audience relationship are all different."
"Operationally we are able to bring the things we learned in Lisbon – and some of the strong elements of the Time Out design – but it was important that each venue is distinctive. And we looked at each city to decide what level of food and gastronomy would be available and what we needed to do to activate the space. As an example, there are large sports screens in Boston and Chicago because these are real sports cities where you find screens everywhere within its food & beverage industry. But Miami was more about the culture and artwork. Yet these are just the starting points, because we need to constantly activate the spaces and evolve what we are doing." 
He says that Time Out Market has based all its decisions on its editorial – an "aisle of knowledge" that is used in each location. "Because," he says, "something that New Yorkers love may not even become a trend in Miami." 
The future of food
Although cited as a great business model example for the food & beverage industry, Cepeda is keen to steer away from formulas and stresses that Time Out Market has been a food industry disruptor in each new market it has entered. 
"We are much better prepared now, although we tried to use our amateurism as a strength at the beginning. We didn't have a formula, so we brought our own approach. Some things worked, some didn't," he says. "But we made choices like centralising the washing up so that every operator used the same cutlery and plates. This mean nothing was disposable, which is obviously now very important. It's those successful operational details that we try and take to each new venue. 
"Having opened a series of new venues, the current focus is on consolidating what we have done and learning from them, but there is a pipeline including Porto, London, Prague and Dubai. For Porto it gives us that chance to test the concept in a smaller market, but one where tourism has really taken off. 
"In Dubai it's about learning how to achieve something in a new culture. As for London, it will be in a beautiful space at London Waterloo and is big and bold. It represents almost a second chapter for Time Out Market." 
In terms of future locations, Cepeda says that the company does a lot of work to understand the city profile and feasibility of each new location. 
He adds: "If we can find a city, like Porto, which is about to take off then that is a great opportunity to and be part of that jump. There are perhaps 300 cities that fit our metrics and if we don't have Time Out in that city then we will look to start the media first, to create a brand presence, before we open a venue." 
Consumer trends in the food industry
As for what consumers want, he points to the appetite for food industry disruptors and believes that the "high end restaurant business is dying", because diners consider it cooler to visit a pop up or place that will only be there for a few months or a year, than to go an expensive restaurant. 
"A place being open for 50 years is no longer relevant, people want change, something new," he says of the future of food. "In the time since we opened Lisbon, requirements and desires have changed and if you asked me five years from now I would probably give a different answer." 
At Time Out Market, while the rapid expansion of 2019 has been replaced by a more measured pipeline, the desire to create locally-tuned venues that add to the dynamism of the food & beverage offer wherever they open, remains key. 
"For us perhaps our biggest USP is the ability to integrate with where we are," says Cepeda. "It is important that we have a sense of place. While we want to bring consistent elements to each venue, the last thing I want to hear someone say is 'oh this is like that other Time Out Market we went to'."