Welcome to our freshest Retailer of the Week – Joe and The Juice, a Danish food & beverage chain with an original concept: healthy juice, coffee & sandwiches, and cozy surroundings. They are attending MAPIC this year in order to expand their successful business model to other European countries and go global.
This juice & coffee store, equally adored by the youngsters, older persons and kids, was imagined by Kaspar Basse, a Danish entrepreneur & elite athlete, who was inspired by Starbucks' concept, but wanted to create something completely new with healthy soft drinks & food.

He opened the first Joe & The Juice store serving fresh juice, coffee & sandwiches in Copenhagen, in 2012. Joe & The Juice offers a selection of fruit juices and smoothies in unique blends catered to the client's taste, mood and nutritional requirements. They also offer a selection of Danish style snacks and sandwiches to accompany the chosen soft drink: freshly blended juice or coffee.

Nowadays, the stores are spread around Denmark (36 in total) and the concept conquered other European countries: 6 stores in the UK, 1 in Germany, 8 in Norway, 9 in Sweden and 2 in Iceland.

Should you be interested in becoming Joe and The Juice business partner, don't forger that now you can use the MAPIC Mobile App to schedule a meeting in advance with one of the company's representatives. Please use our online services to get prepared for MAPIC and take full advantage of the leading international retail property market.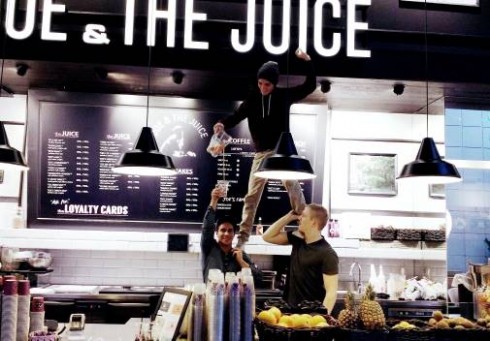 Image credit: www.facebook.com/joeandthejuice