Day two of MAPIC kicked off with a forum that examined the French retail market and the announcement of a new F&B launch for Ingka Centres and a deal between Riyadh's Diriyah Square and Time Out Market. And there was a activity on the exhibition floor from retailers, developers, leisure operators, F&B specialists and investors from all around the world. Here are a few key highlights from the second day in Cannes
Ingka Centres launches Nordic food hall concept Saluhall at MAPIC
INGKA CENTRES, part of the Ingka Group – which includes IKEA Retail and Ingka Investments – unveiled its new global food and beverage concept, Saluhall, at MAPIC. Named after the Scandinavian-style market hall, Saluhall will offer F&B "with a Nordic twist" and be predominantly plant-based, said Stéphane Keulian, F&B concept development leader at Ingka Centres.
The launch of the Saluhall concept builds on Ingka Centres' recent track record of innovative investments, including the Circuit sustainability concept and Hej!Workshop co-working space in Sweden and Light by Livat work-live units in China.
Saluhall will require all vendors to subscribe to a manifesto and guiding principles that favour plant-based options, regenerative agriculture, seasonal and local ingredients. The menu will be 80% plant-based at launch, 60% local operators, 40% Nordic inspired cuisine and with zero waste to landfill and zero single-plastic usage. Saluhall will also be Ingka Centres' first food-hall concept that will not sell beef.
Keulian said: "Saluhall is inspired by the New Nordic Food Manifesto movement that began nearly 20 years ago, but rather than fine dining we want this to be accessible to all. We are looking to add the concept to our growing number of urban centres and the format is flexible and can range from 800 sq m to 2,500 sq m."
Each Saluhall will reflect the four cornerstones of Nordic street food – bakery, beer, burgers and ice-cream, adapted to match local tastes and locations. An on-site cookery school will be open to all, and at the end of every day surplus food will be delivered to local people in need.
"We want to bring a little bit of Nordic cuisine and culture to everywhere," Keulian said. "We believe the concept will help attract new customers and reflects our ambition to do things a little differently and bring something new and vibrant to customers."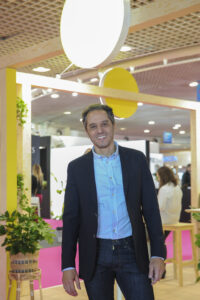 Stéphane Keulian, F&B concept development leader at Ingka Centres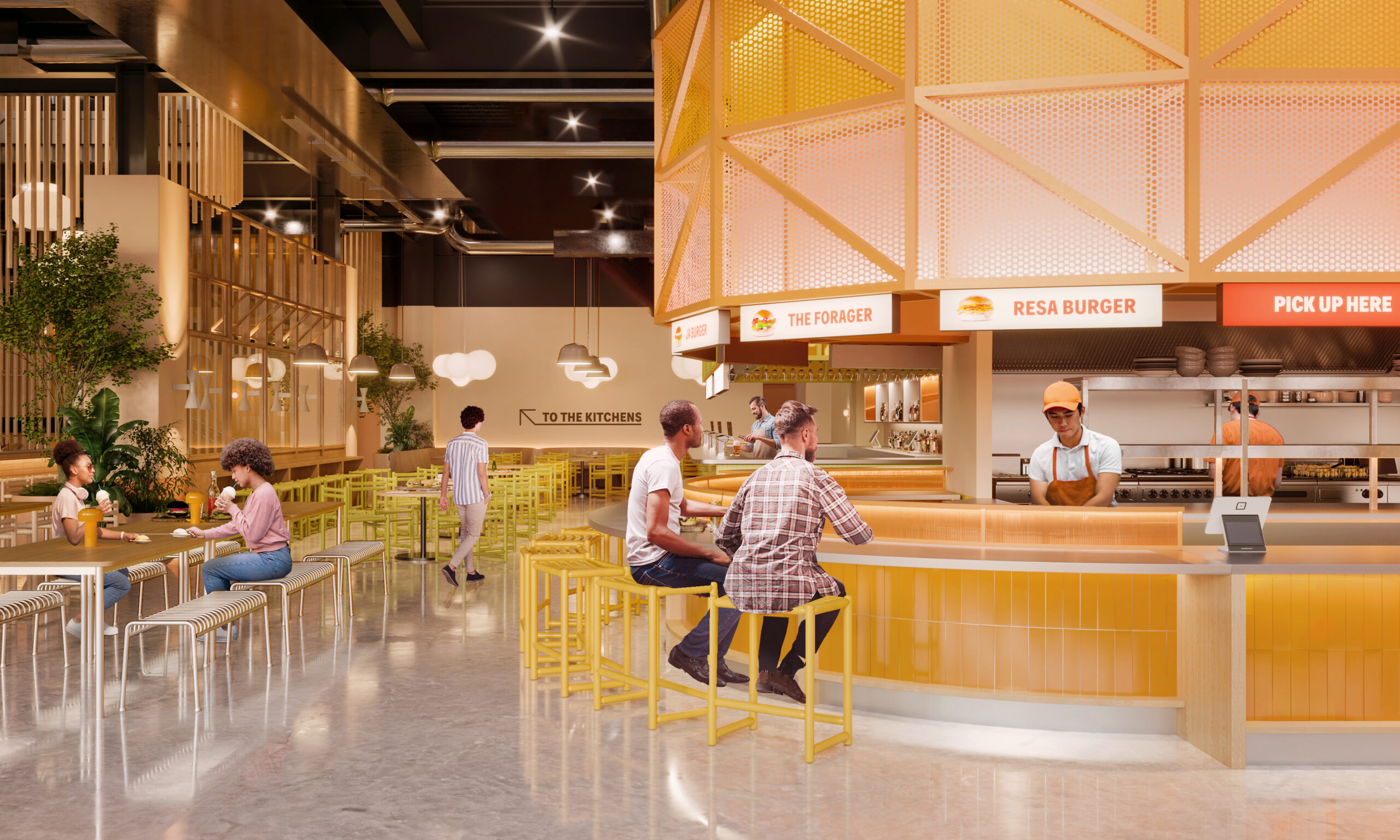 The burger concept at Ingka Centres Saluhall
Time Out Market signed up to Diriyah Square
DIRIYAH Gate Development Authority (DGDA), developer of cultural and heritage destination, Diriyah, in Riyadh, Saudi Arabia announced at MAPIC that is has signed a management agreement with Time Out Group, the global media and hospitality business, to open a new Time Out Market at Diriyah Square.
Diriyah Square is the commercial, retail and lifestyle area of the $50.6bn, 14 sq km Diriyah development. Time Out Market Riyadh is forecast to open in 2027.
Located across 9,000 sqm and two levels, the market will provide a space and opportunities for established and up-and-coming culinary and cultural talents. There will be 23 kitchens, five beverage serveries, multiple stages, event and exhibition spaces, a demonstration kitchen, kitchen academy and kitchen lab. With approximately 1,650 seats, it will offer a variety of indoor and al fresco dining.
"Diriyah Square is set to be a landmark, combining history, heritage and culture alongside retail and hospitality." Time Out Market Co-CEO (Development) Jay Coldren said. "As the country is opening up to tourism and the world, there is a well-established eating out culture that continues to grow and evolving cultural scenes which both locals and visitors are increasingly enjoying."
The Diriyah Square development will deliver retail, leisure, entertainment, hospitality and cultural offerings for Riyadh residents and visitors. Over 180,000 sqm in size, Diriyah Square will include more than 400 global retail and lifestyle brands and dining offers, as well as over 100 local concepts. It will also include six luxury hotels, three branded residences, five premium office buildings and over 20 open-air event spaces.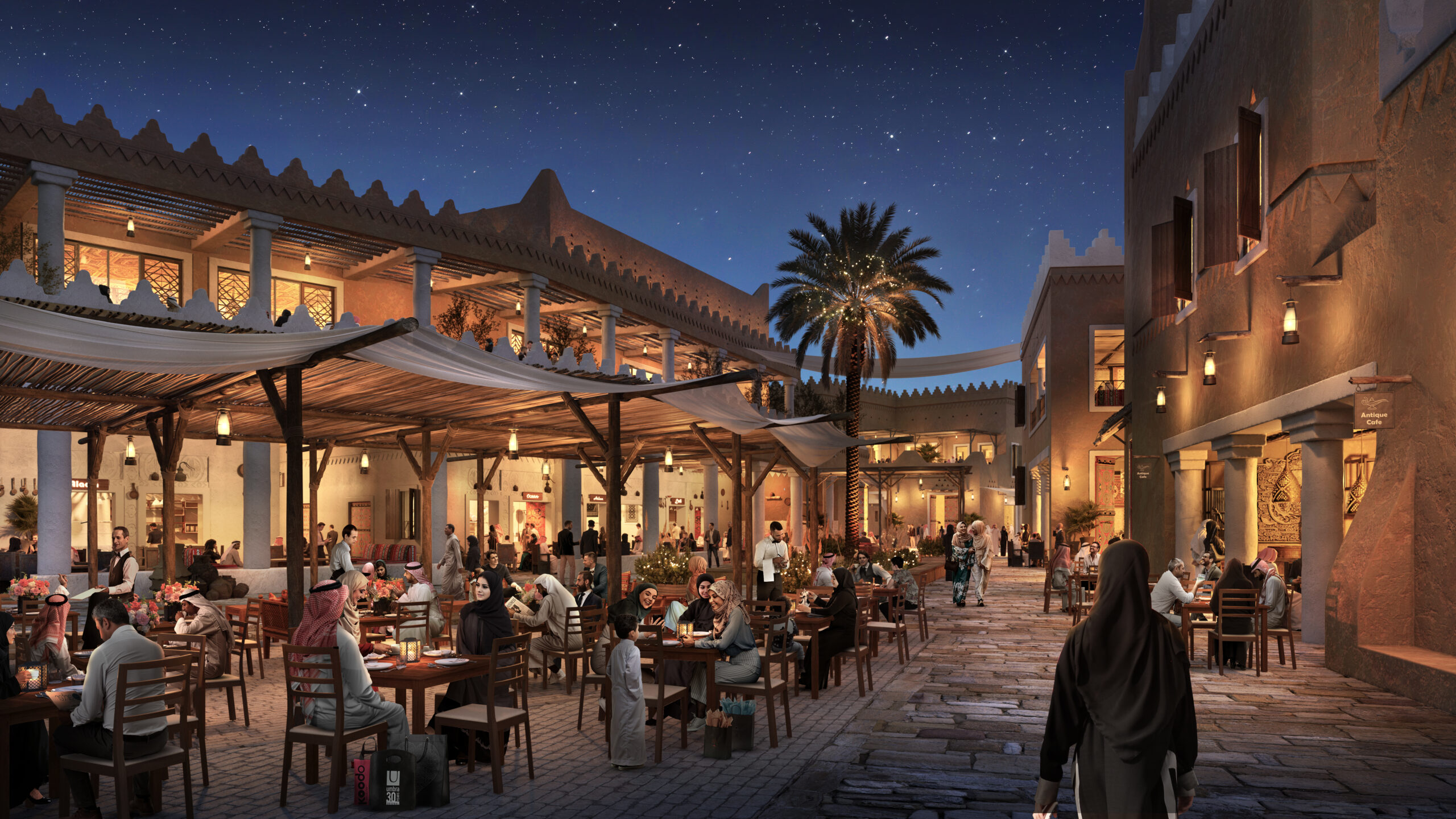 Time Out Market is to open at Diyriah Square
Why Gen Z wants to make memories
GEN Z is more interested in "making memories" than possessions, Leisure Development Partners senior partner Michael Collins said as he opened up LeisurUp's Meet The Leisure Operators premium networking event.
Collins said that there had been some major changes in consumer behaviour since the pandemic and these presented the leisure sector with opportunities to capture more spend from experience-hungry customers.
"Firstly, people have become very used to online ticketing and that is much more efficient for the leisure operators. Secondly, visitors are seeking more experience and Gen Z especially wants to make memories, so we have more opportunities to add value and increase revenue," he said.
TDAC partner, Bart Dohmen, added that malls had already transformed into entertainment centres and also were using more pop-up experiences to help attract visitors, but he warned that places and shopping centres would need to identify what differentiated them going forwards.
"We are already in a situation where there are too many tourist cities and having a good range of bars and restaurants just doesn't make you stand out against all the other competing cities," he said. "So, you really have to ask 'Why are you there?' and figure out your DNA. Retail centres need to ask those same questions."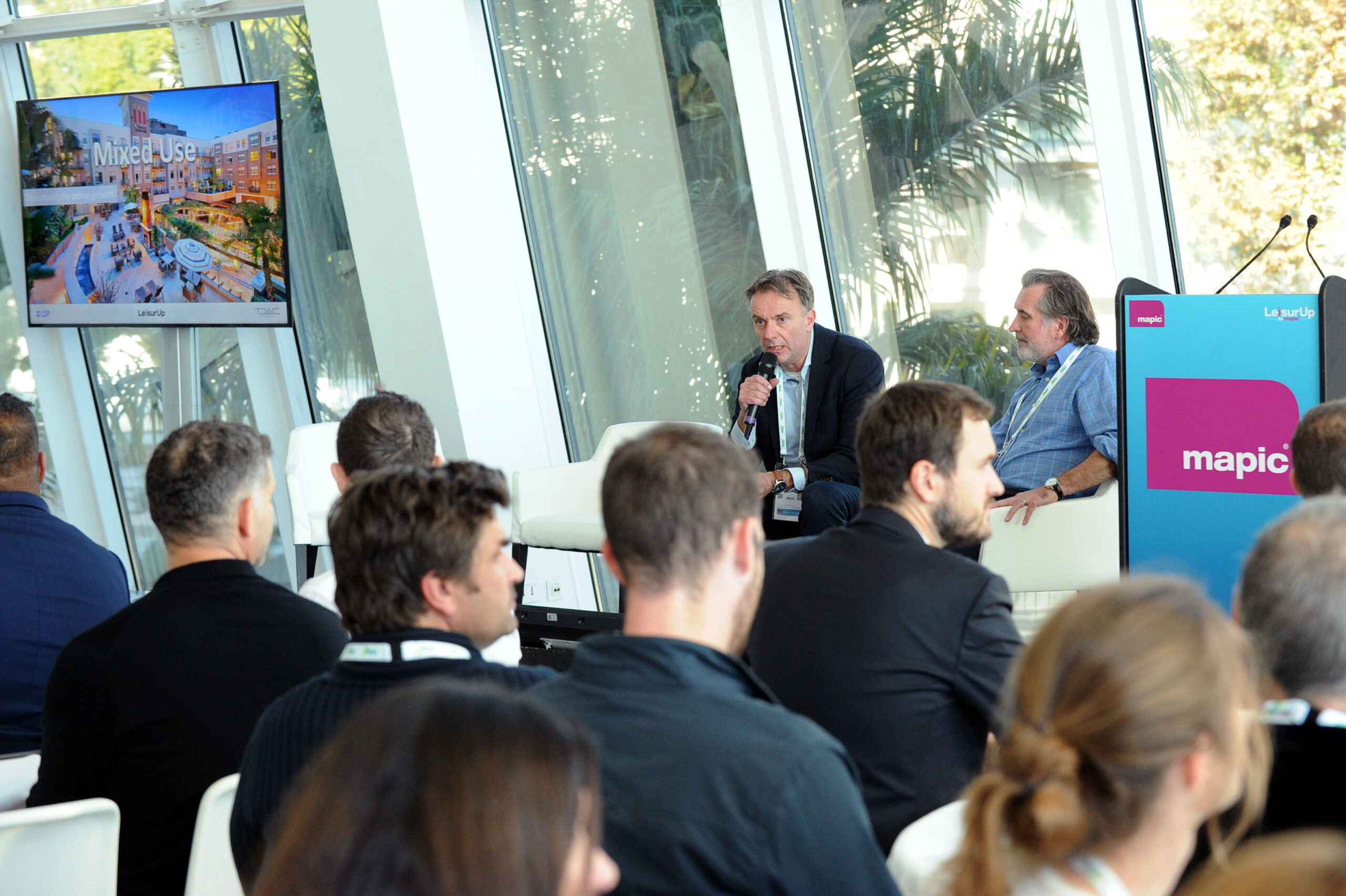 Meet the Leisure Operators
Innovative exhibitors showcase new attractions at LeisurUp
IMMERSIVE Experience is at MAPIC to showcase its growing roster of IP-based immersive entertainment shows, with several deals to locate the theatrical attractions within shopping centres in the pipeline.
Immersive Experience has already run shows based on Dr Who, The Great Gatsby and Peaky Blinders and has an upcoming Peppa Pig show, which will be based at a mall. The company is looking for 800-5,000 sq m sites in shopping centres and normally operates on a ten-year lease with a five year break for its permanent installations, while pop-ups like its Snowman dome might be in-situ for three months, creative director Neil Connolly said.
"What we want is for people to become the heroes of their own shows," Connolly said. "We can take over retail sites and put in a full installation that allows people to become completely involved in our shows over two and a half hours," he added.
The company was just one of a number of UK-based experience companies exhibiting at MAPIC on the UK Experience stand. The trade body has the Department for International Trade as its major stakeholder and its aim is to promote UK-based creative businesses worldwide.
"The UK has some world-class companies in this field and we are at MAPIC in particular to help them to connect with retail and leisure destination owners," social and content manager, Vanessa King said.
Dennis Klimaschewski, vice-president business development at Munich-based Citywave, is also looking for potential venues for the company's standing wave attraction. The surf-based leisure offer can operate as a seasonal pop-up for outdoor use or can be incorporated within a mall as a permanent installation.
"We are looking to meet owners and developers who want a surfing attraction. It is not only a great leisure offer but can also leverage opportunities for F&B or fashion and sports retailers as well," Klimaschewski said. "We are already in Japan, the US and Europe but we see it as a great facility for markets such as the Middle East and Australia."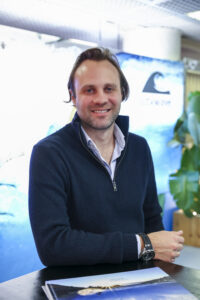 Dennis Klimaschewski, Citywave
French retail regroups after COVID
THE FRANCE Forum took place at the MAPIC Studio yesterday and kicked off with a discussion titled Shaping a Sustainable Future. Moderator of the opening session,  publishing director of French property publication La Correspondance de l'Enseigne Alain Boutigny, began by asking panelists to outline what new behaviours they have observed among consumers in recent times.
Panelist Marie Cheval, chair and CEO of France-based shopping centre owner Carmila, made three key observations: that omnichannel is here to stay because, as COVID proved, "a 100% digital world isn't much fun"; there's a new post-COVID consumer desire to "move back to medium sized towns and shop locally"; and that a new dichotomy exists now that consumers are wanting make more responsible buying decisions in terms of health and environment, while demanding lower prices.
Also on the opening panel, general manager of PROCOS – the French federation for town planning and the development of specialist trade – Emmanuel Le Roch said that shops no longer play the same role in the purchasing experience as they did before COVID. "When people go into a shop they have already done their purchasing research, so they spend less time in the shop once they get there," Roch said. And COVID has led to more people working from home and people who work from home go out less. "So our most important challenge is to get people to leave their homes." The France Forum continued with a session titled A Deep Dive Into the French Leisure Market, co-organised with tourism and leisure company Groupe Altiplano and Funfaircity, an organisation that provides research and support to leisure services in cities.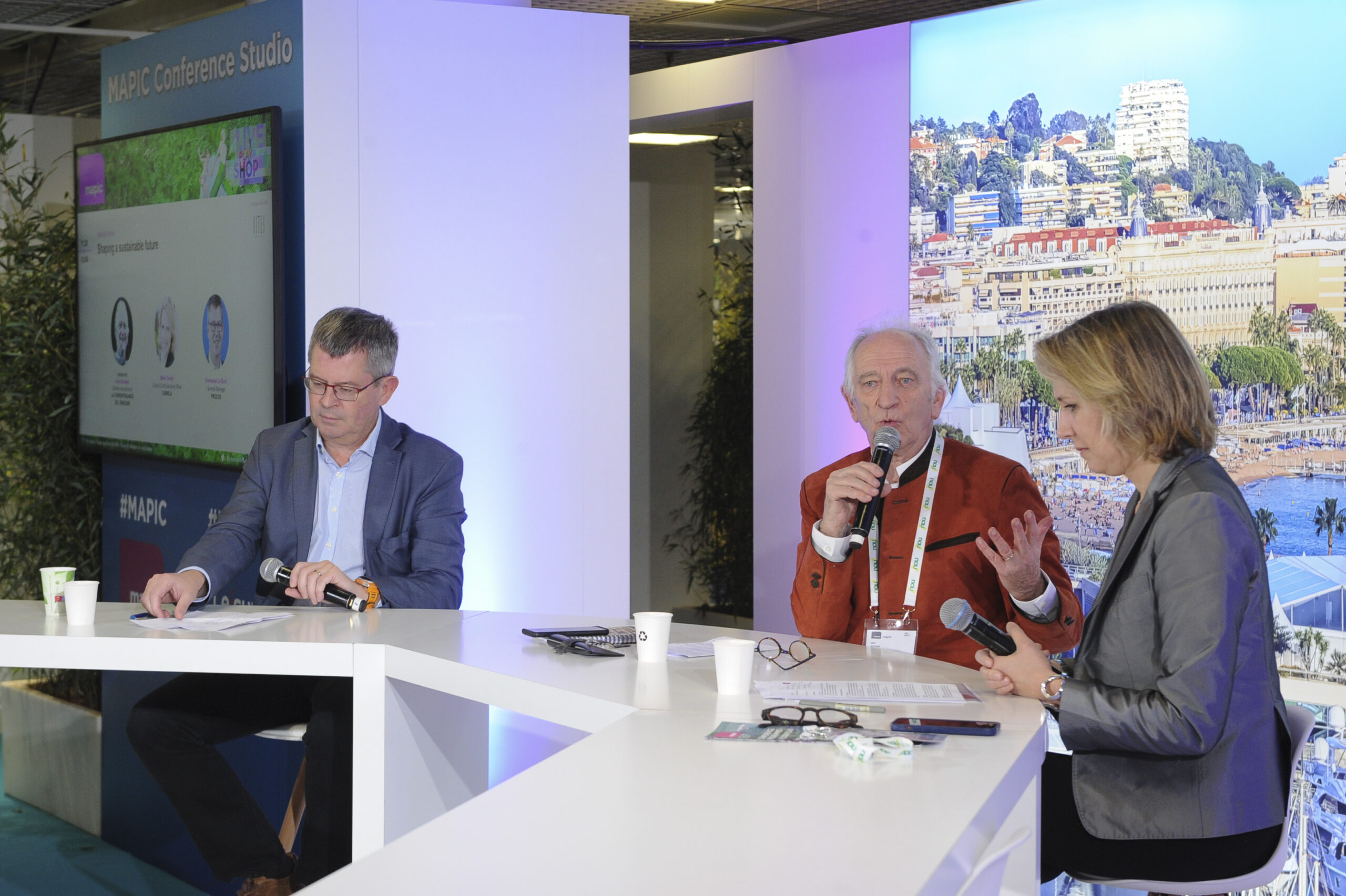 The France Forum took a deep dive into the French market
Reify eyes expansion in France   
SONAE Sierra-backed business Reify has partnered with Chris Igwe International to look for opportunities in the French market for its highly specialised space optimisation service.
Already active in Iberia, Germany and also in the CEE with Sonae Balmain, Reify helps landlords and developers to repurpose existing space to add value through retail, leisure, F&B and public realm and services.
The company works with the owners to develop and execute a strategy and projects include creating a highly original food market at Norte, Porto, through to creating a retail space for Zara at Vasco da Gama from a former parking area.
REIFY works with local specialists who have knowledge of planning and legal frameworks to facilitate projects and is now on the look out for assets in France that are in need of repositioning or asset management.
"It's a very unique and specialised service, seeking to optimise space for landlords and deliver something new, adding value for the landlord and visitors," Igwe said.
It's business as usual, but it's not business as usual
INVESTMENT management firm CBRE IM is at MAPIC with the twin goals of meeting current and potential partners, and to gain industry intelligence from the many and varied sectors represented. "I think this is an excellent opportunity to meet colleagues, retailers, advisers and peers to establish further connections and new business relationships," fund manager and head of Iberia for CBRE IM, Antonio Simontalero, said.
As far as business in the wider world is concerned however, "It's business as usual, but it's not business as usual. The market is in a very particular situation at the moment," Simontalero said. "On the operational side, this year has been a recovery year. We're seeing that sales have recovered, they have returned to pre-COVID levels; we're seeing people going back to physical shops and buying; and we're seeing tenant demand and that's all very positive."But in the investment market "things have slowed down significantly.
The rise in interest rates to control inflation has made debt more expensive and that has forced investors to revise their expectations for the future and we have not seen many transactions, given the difficulty to agree on what is the right price between buyers and sellers," he said.But he added that retail has shown itself to be a resilient sector. "As lockdown finished, people came back. But there has been less footfall because of digital. So it's important for retailers to look for new concepts so that in the long term, people will continue with both."As an investor, CBRE IM is being "more cautious when analysing opportunities," according to Simontalero. "The key in this climate is to be prudent."
NEW RETAIL VILLAGE
NEW TO MAPIC this year, the Retail Village is home to a range of companies, each offering a new approach to retail. Founded by three women, Poolday Paris opened its first store in Paris St Germain in 2019 and is now looking to expand. The store sells its own brand of women's swimwear, made of materials that are environmentally friendly, kind to the skin, sourced in Europe and manufactured at an all-female factory in Tunisia. Aimed at women from 18 years old with a core customer base of 25 to 50 year-olds, the swimwear is designed to last: "This is not fast fashion," co-founder Julia Desvignes said. "And we cater for all body types. My two partners and I all have different types so we work together on the designs to make sure that no body type is left out."
The company is looking to open a second store in Paris and will then look to the south of France before targeting the world. Desvignes said she met postentoal partners towards this goal at the Retail Village. Seekd is at the retail village looking to expand its pop-up and curator business, which it describes as "a marketplace for unique, chic, eco-friendly jewellery and accessories that give back to people and the planet".
The company sets up pop-up shops around the UK and also curates bespoke appearances at events – including one recently for the auctioneer Christies. Female-owned, established in 2019, its headed up by CEO Fay Cannings who said that she has enjoyed a lot of interest at the Retail Village from a number of territories including Morocco and Stockholm. And Chloé Famery, an assistant director at Rouen-based Kilo Shop is at the Retail Village looking to expand out of France through its Franchise model. The vintage clothes label – that launched as a wholesaler in 1997 and opened its first retail store in 2012 – has 10 owned stores and eight franchises throughout France.The unique, sustainable, retail model sells recycled vintage clothing by weight.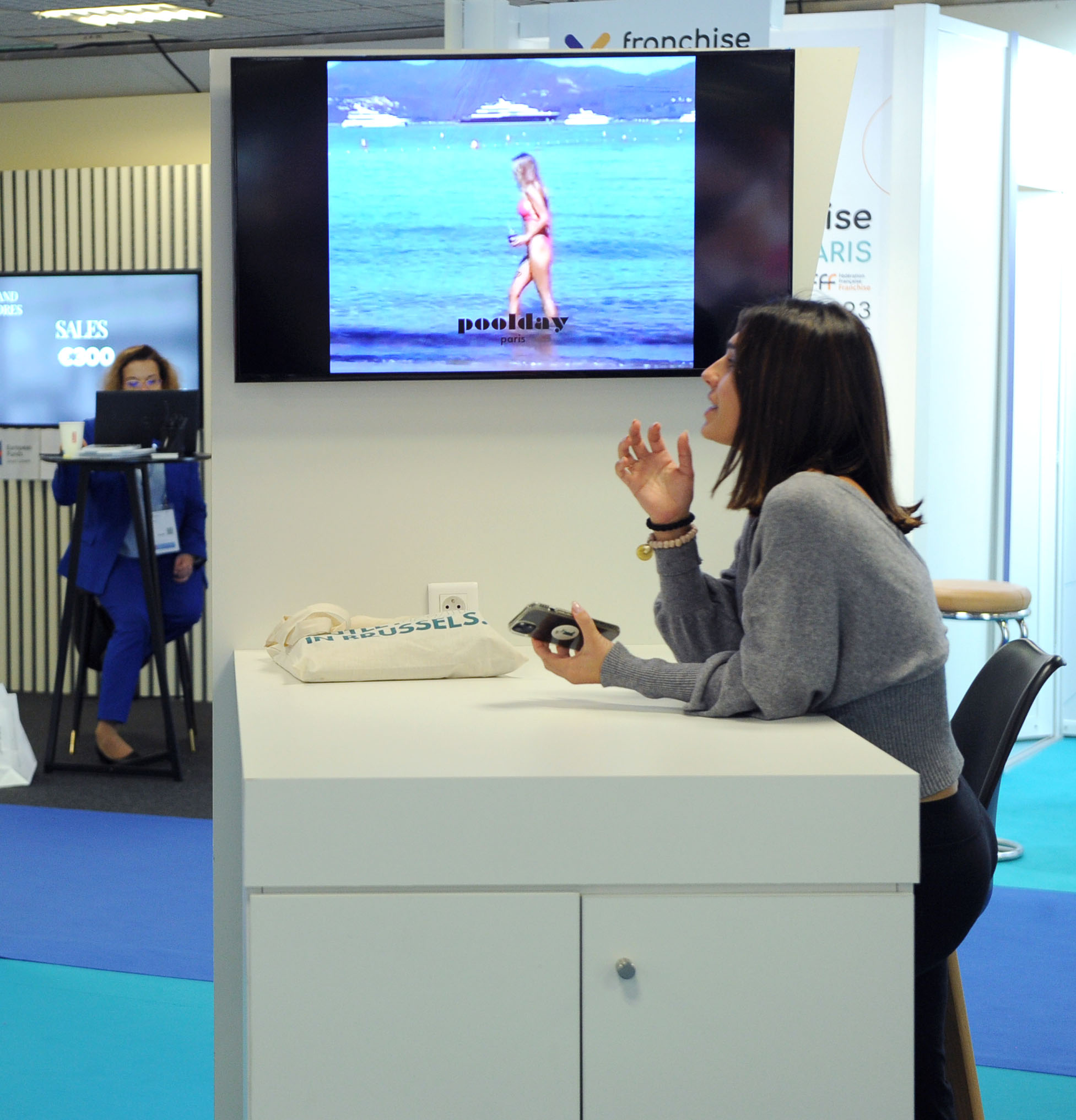 Poolday co-founder Julia Desvignes  
Arabian Centres to rebrand as it sets sights on 2030
ARABIAN Centres is to rebrand next week as part of a major transformation as the company "changes the narrative" of its business and pivots towards Saudi Arabia's burgeoning Gen Z population, according to chief marketing and communications officer David Nafid.
Nafid pointed to the fact that in 2030 the majority of the country's population would be under 30 years old and that for the business to thrive it was crucial for the company to focus on the younger consumers.
He said that part of this would see Arabian Centres focus on "quality not size" as it looked at ways to enhance the offer at its shopping centres, especially around luxury and premium brands and services.
"We already have three centres under the Jewel brand and we see this as very much our future. Are we going to compete on scale with Dubai Mall? Obviously not. But what we can do is bring luxury brands to our centres with Middle East flagships covering retail, services and F&B," he said.
Arabian Centres is also introducing more art from local artists as it becomes more community focused, celebrating Saudi culture and "defining a new standard" for its centres through engaging with its local communities.
While the new brand remains under wraps, Nafid said that the immediate focus would be to establish its upscale approach in Saudi Arabia before looking at opportunities to expand the offer across the region.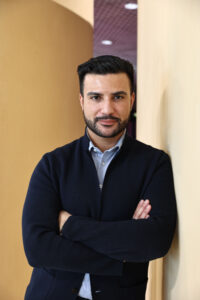 David Nafid, Arabian Centres