Pizzium, a new concept of pizzeria born from an idea by Giovanni Arbellini a.k.a. Nanni, Stefano Saturnino and Ilaria Puddu, Milanese entrepreneurs in the food sector (Panini Durini, Marghe, etc), has already opened three restaurants in Milan in a year, Via Anfossi 1, Via Procaccini 30 and Viale Tunisia 6 and is planning, thanks to its success, to open more in the next two years – some already secured, even outside Milan.
The three founders say:
"The goal is to go on with the expansion in the Northern regions and then open pizzerias in Central Italy; Pizzium wants to become a point of reference for those who are looking for a tasty pizza in Neapolitan style premises and tasty regional proposals. Sitting at Pizzium's table is a bit like being in your grandmother's kitchen, where you feel at home and you're sure to eat well ".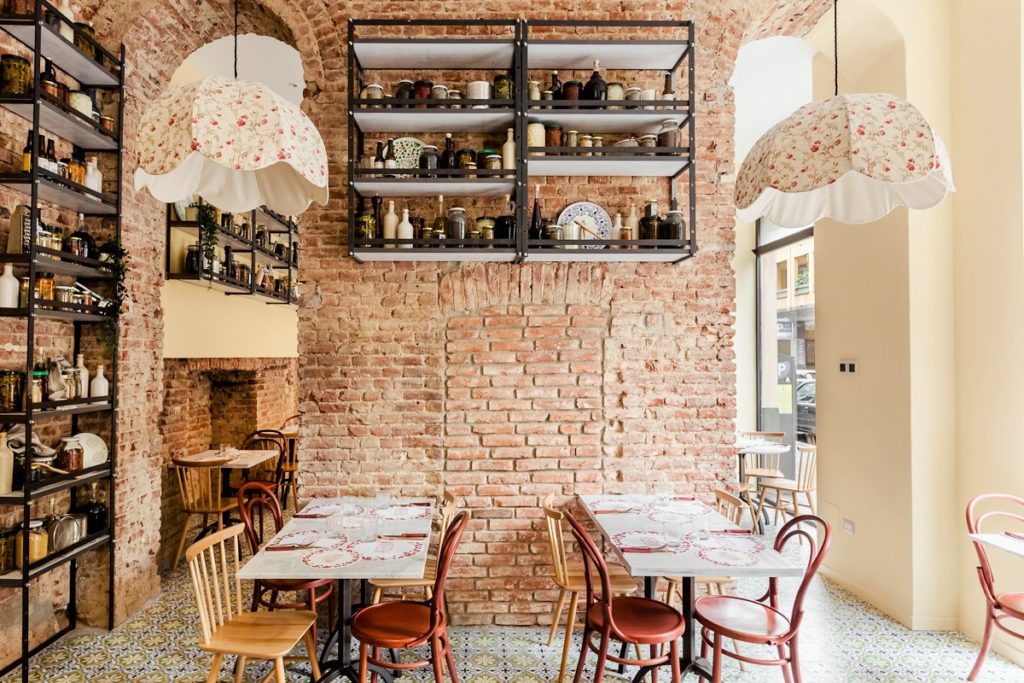 Nanni is young but experienced thanks to his work in the primavera pizzeria of the Cannavacciuolo family, then at Napul'è by Maurizio Iannicelli, then in Rossopomodoro where he took care of the openings in Tokyo and Milan, then Capatosta, Briscola – Pizza Society, Fry and Try at Nhero Milano.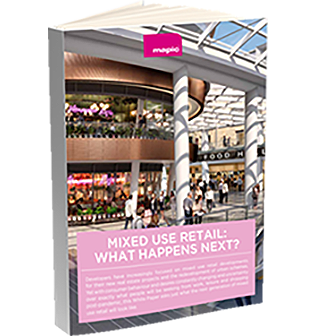 Mixed use retail and leisure: What happens next? – White Paper
Learn about the retail industry's latest data, developments, innovations and projections in our last white paper
Pizzium's pizza is simple and traditional in contrast with the gourmet fashion, its proposal is countercurrent, in favour of the ancient Neapolitan tradition with an attention to the use of raw materials of the highest quality, to the meticulous preparation. The dough is made with a blend of certified Italian grain flours, water and very little yeast, natural leavening for a maximum of 18/20 hours at room temperature and at a very high hydration, between 68  and 70%. The pizza is enriched with high quality products such as the San Marzano DOP Agrigenus tomato, the Fior d'Agerola mozzarella of the Fusco brothers and the "oil of Puglia" of the Frantoio Di Molfetta.
The menu, in addition to the classic Margherita, Marinara and Bufala, offers pizzas that are inspired by and take their names from the different Italian regions, stuffed with ingredients typical of each area with the aim of celebrating the Italian style and pay homage to the recipes that are now part of the gastronomic tradition of our land.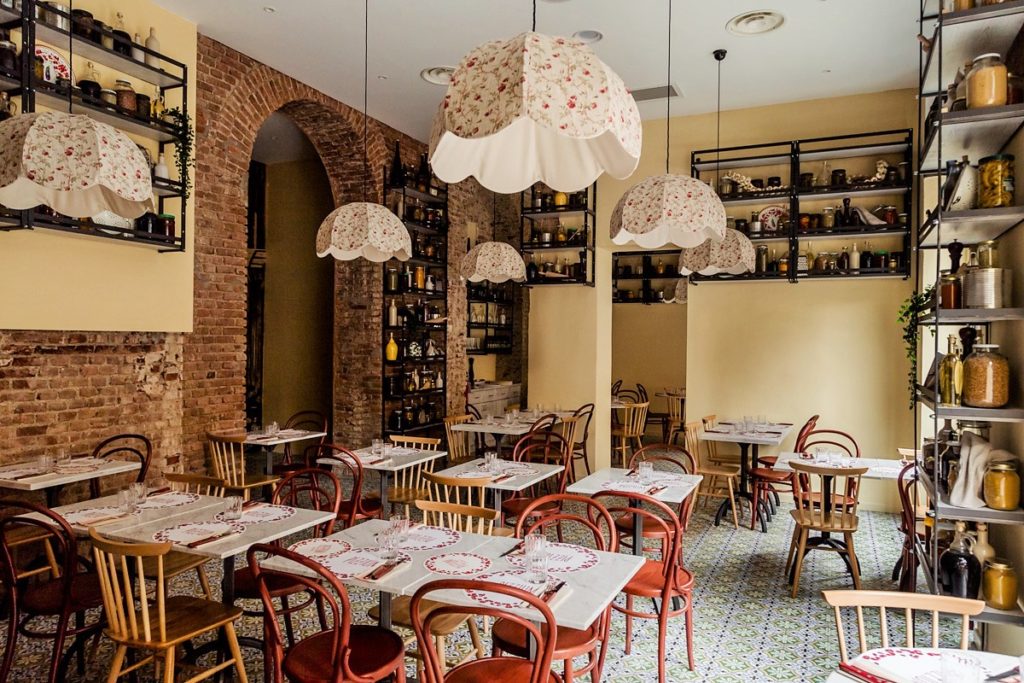 Next to a good list of regional and natural wines, Birrium beer is served. It's a high fermentation craft beer born from the collaboration with the craft brewery Opera, unfiltered and unpasteurised, with golden color and persistent foam with a light sweet taste and a bitter scent at the end, given by herbaceous and floral aromas.
Pizzium is simplicity; the same mission of the food offering relives in the environment. Sideboards with the ingredients, jars, spices are the ones we use in our own kitchens; hanging peppers, garlic, the beautiful colored dishes of the Amalfi Coast and Deruta pottery, all contribute to an atmosphere of familiarity and serenity. The rooms are intimate but bright with a rustic and post industrial mood, exposed bricks, unpaired chairs, large tables, warm lights, colored ceramics: simple, essential, well-kept. A pizza not to be missed? Campania, no doubt, with sausages and friarielli broccoli.