Livit CEO Benjamin Calleja foresees radical new future food concepts as the sector moves out of lockdown, designed to improve customer experience in restaurants, using food technology and restaurant innovation including predictive food service, music, cocktails and staff who can cook, clean and serve. And he has the labs to prove it!
The Food Forum keynote speaker Benjamin Calleja, CEO of international F&B design company Livit, has been at the forefront of testing and trialling innovation within the hospitality industry but most recently his business has been tackling how practical and technology-based measures can help the industry reopen safely.
As outlets reopen across the globe, Livit was quick to share a free guide for restaurants, that covers everything from staff behaviour and training to new pick-up formats and contactless payment.
"In adversity there is always opportunity, to learn, to grow and to do things differently," says Calleja. "We do see the opportunity to be part of creating the new normal rather than accepting whatever new normal is given to us. This year has brought us new vocabulary such as Covid-19 and social distancing as well as sharpened our focus on what was always there but now needs more attention than ever; health and sanitation, efficiency as well as clear communication and transparency. At the same time, we may be saying our goodbyes to cash and becoming more contactless than ever we could have imagined."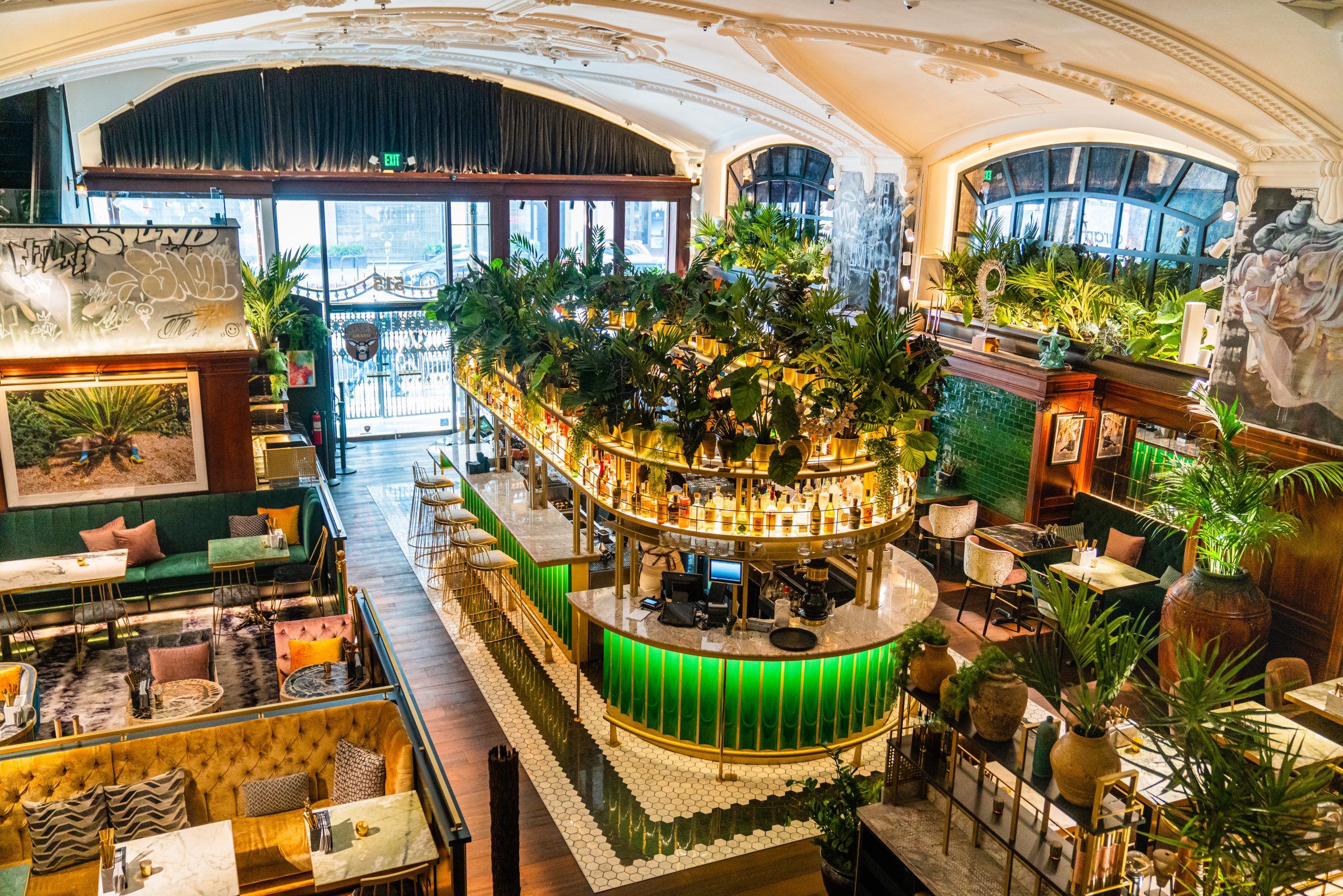 That sense of innovation could precipitate a radical future with more mobile ordering and location tracking, chef-free kitchens, mood music and automatic lighting. This is not merely in response to the pandemic but embracing longer-established trends that pre-date the health crisis. As a result, the customer experience in restaurants could be remodelled thanks to food technology, dramatic labour reorganisation and a focus on using food technology and innovation to redefine how the customer experience in restaurants is delivered.
Calleja not only believes in the food and beverage revolution, he has three restaurant labs operating in Europe (two in Sweden) and one in the US (Los Angeles). These have been created to collect food industry data analytics to try and understand how customers respond to a mix of new solutions that – he stresses – are not just about food technology but about restaurant innovation in all forms.
"We opened our retail labs because we wanted to test everything," he says of restaurant analytics. "As we are mainly about experience, we decided to focus on that with our restaurant laboratories and we have trialled everything from labour to food and service."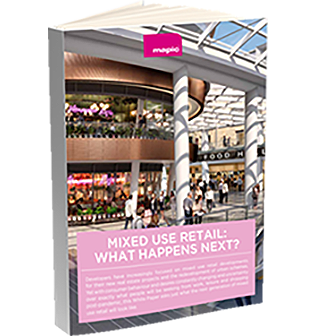 Mixed use retail and leisure: What happens next? – White Paper
Learn about the retail industry's latest data, developments, innovations and projections in our last white paper
In order to keep the variables as tight as possible, Calleja says that Livit decided to go with ubiquitous cuisines and chose pizza and salads as the menu options. Pre-Covid, it had added cocktails and shareable dishes to one of its Swedish outlets. This, it determined, gave the company a good base for comparisons.
Initiatives have included a collaboration with Spotify to test the impact of music on sales and throughput, lighting design, the use of in-store materials, labour reorganisation and the introduction of new technologies. Each of these is carefully analysed using the data collected, to try and understand its effect.
Data science in the food industry
On the operational side, this has included dispensing with specific restaurant roles and enabling all staff to complete all areas of the restaurant work, including the food preparation. At a time when labour costs are going up globally, this provides huge scope for F&B profitability improvements, he says, with "guests per labour hour" increased from an industry average of around 1.8-2.0 to over 5.0 on a consistent basis.
"That is a very solid metric and it has been well beyond expectations," he says. "It also enables you to recruit on the right attitude rather than skills."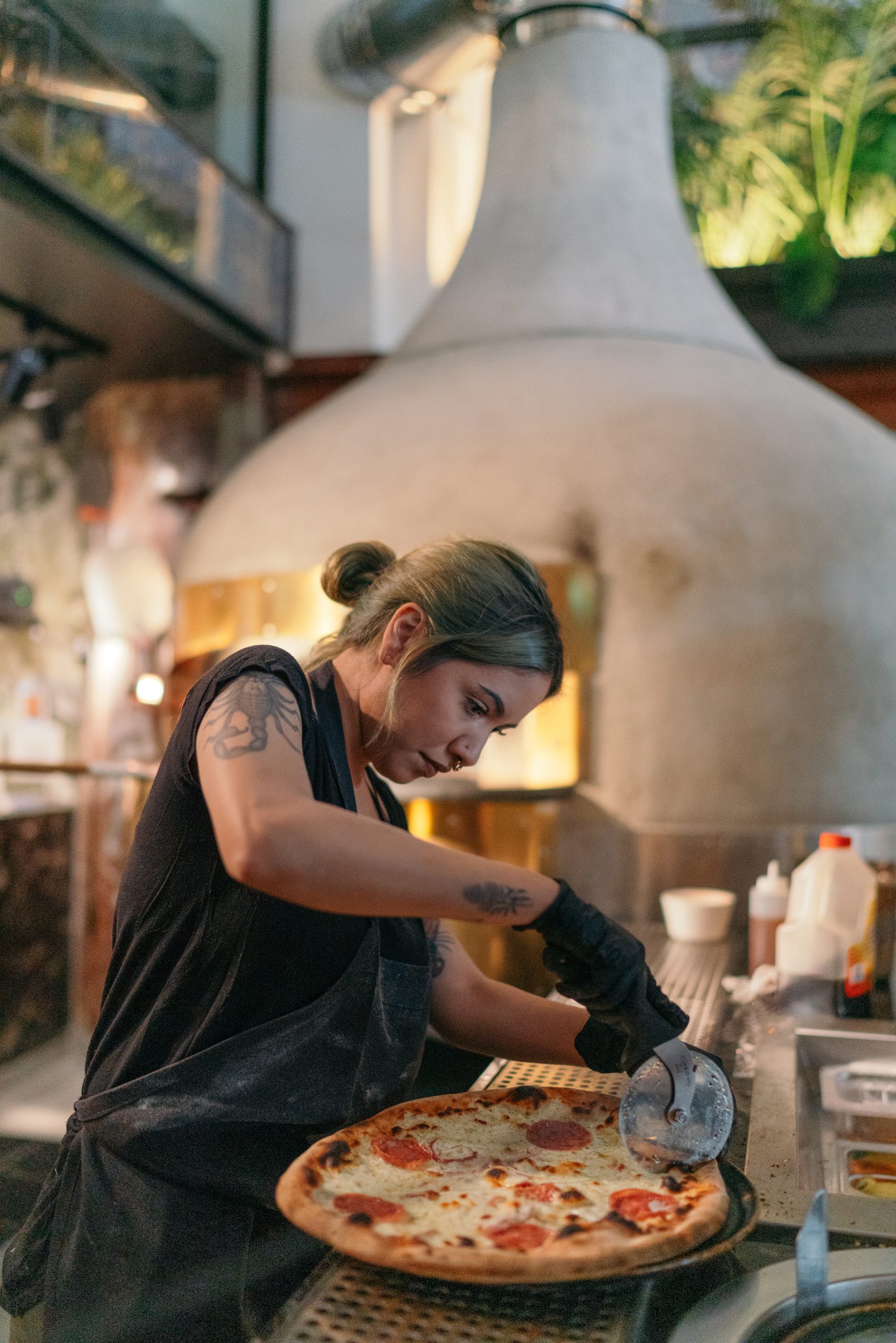 Customer experience in restaurants
V DTLA, the fine-casual concept that opened in Downtown Los Angeles is one of Livit's lab testing grounds. Gourmet pizza for $16 and a cocktail bar are housed within high-end fixtures, the ambiance at V is automatically adjusted throughout the day thanks to AI-optimised song selection and volume levels. Scents are introduced into the space to influence buying behaviour and V in LA is the first in the world to have a location-tracking system with an accuracy of one inch, says Calleja.
The technology allows a prospective customer to order ahead online before leaving, say, the office, walk to V, take a seat and then expect their food to arrive automatically without having to talk to someone. Orders can be updated and added to from the app, which also triggers automatic payment and optional tip as the customer leaves, in a process akin to an uber taxi ride. It was introduced pre-pandemic but clearly fits well with the needs for a lower contact future.
This new restaurant concept and uses of analytics has, at the sister restaurant in Malmo, Sweden, been even more enthusiastically received, introducing data science into the food industry.
"There are only 20 cities in the world like LA with 20 million people," Calleja says. "But there are thousands and thousands of cities like Malmo, where there's an old TGI Friday, there are some local players, and the QSRs are there, but there's nothing close to a lifestyle brand like V. So you can literally come in and own the market in a way that nobody has ever ventured to do."
He says that rather than stripping the soul out of individual restaurants, such approaches enable an operator to focus on improving the customer experience in restaurants where the user feels the most benefit, typically convenience and human interaction.
"We're actually trying to take the control of the environment out of the control of the general managers," says Calleja. "They don't have to do the monotonous and boring jobs and they don't have to think of the lights or the temperature or the music, so that they can focus on the guest. In Stockholm, one of our restaurants is right underneath the Spotify headquarters. We do a lot of research from there. For example, when you play unfamiliar music guests stay longer, therefore the average check goes up. When you play familiar music, guests are more aware of time."
The aim, he says, through restaurant analytics is to create places that improve the customer experience and are seamless and enjoyable, while optimising margins for restaurant operators through data science: "Many of the issues facing restaurants are global and we want to examine the impact of everything from the quality of the fixtures to the introduction of technology."
Benjamin Calleja participated at the MAPIC 2020 digital along with Mike Bellhouse of JLL, Carsten Keller of Zalando and Kolja Kiofsky of Swarovski at a session called "Think physical retail, think different" on November 18th at 2:30pm.