The food & beverage industry has been hit hard by COVID-19 and is now in a period of rapid adjustment and adaptation, with F&B operators reorganising their restaurant offers and expanding their click & collect, kerbside and delivery options.
Initially forced to close in-store dining during a raft of lockdowns across Europe, more recently F&B operators have been juggling the need to create a great user experience but remain COVID-safe. For many in the food and beverage industry that has meant embracing F&B trends that were already apparent – including click & collect, App-ordering, kerbside collection and delivery.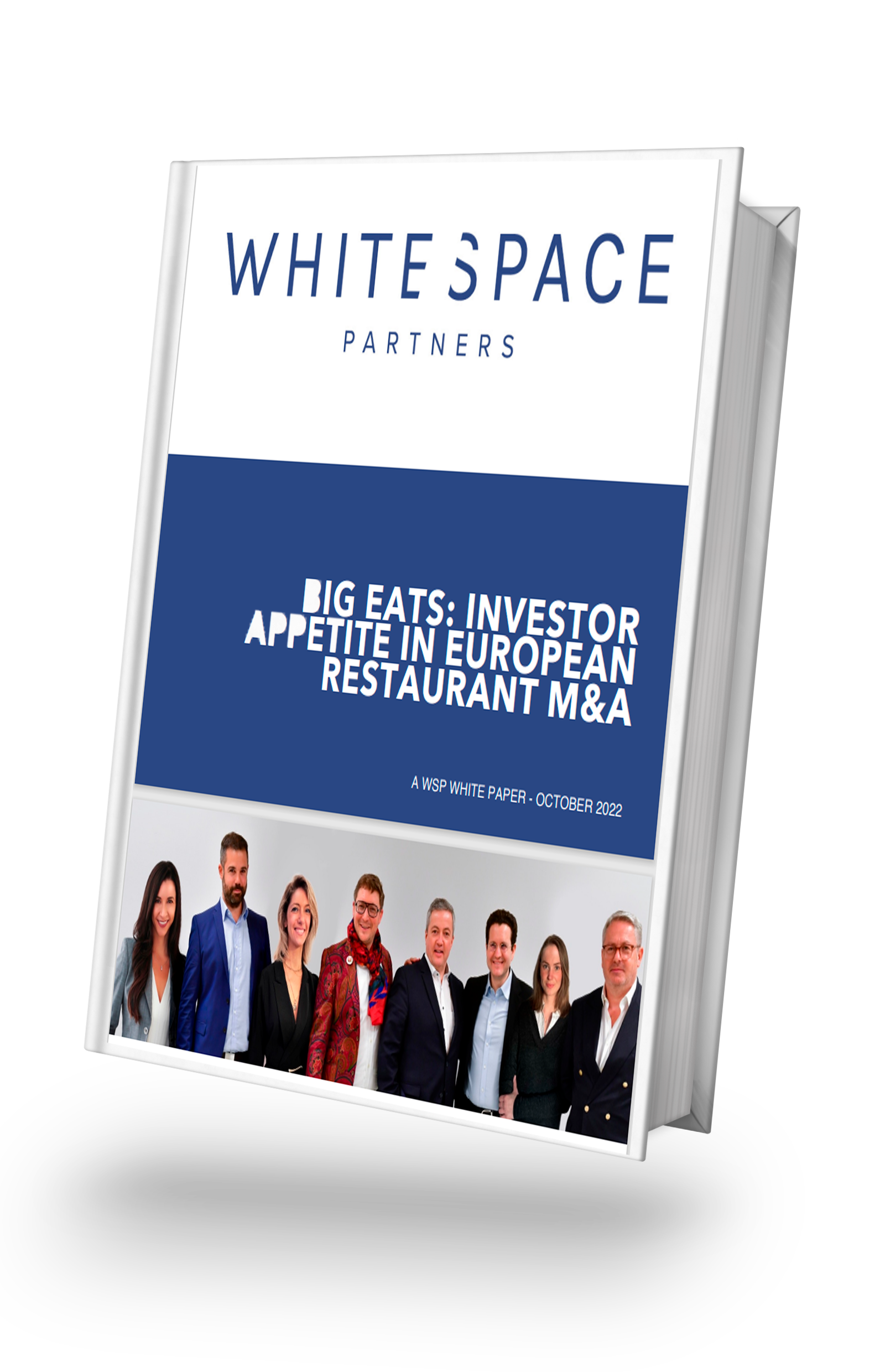 Big Eats: Investor Appetite in European Restaurant M&A
Discover the status of the European M&A market in this post-Covid period.
The pandemic has meant a huge acceleration of these changes and required a rapid response to ensure that new food and beverage business models make F&B operators fit for business as quickly as possible. Coupled with changes in consumer requirements, the F&B sector is also experiencing the consequences of all the other lifestyle changes, with working from home largely emptying Europe's city centres and downtowns and the recent announcement of cinema closures a blow to the many F&B operators which base their business around a movie theatre.
There have also been countless small, pragmatic changes made across the food and beverage industry, from the obvious elements such as masks, sanitising gel, physical distancing, etc through to a steep increase in the use of digital menus, in-App ordering and contactless payment.
The challenge now for F&B operators is to improve and optimise these systems and to shift their business models towards the growth channels of their income streams.
Our F&B industry respondents talked stores, sanitisation, social distancing, delivery, kerbside collection and App ordering, as they reshape for the future.
Download the exclusive content now. >>>
To learn more about France's f&b industry click here, and about f&b trends in a covid 19 world, here.