The retail industry is facing a decrease in in-store spending and visitors, while e-commerce continues to grow. In September 2017, the Visa Index on consumer spending reported a 2.6 percent decline in in-store spending, while online shopping increased by 6.5 percent. But shopping centres are still here to stay.
With reductions of physical store space forecast to reach 30-40 percent over the next three to five years, how can shopping centres maintain and grow their appeal to customers?
This poses both a challenge and opportunity for retail centre management. Reduced physical stores provide potential vacant floor space which can be utilised for leisure and entertainment. Consumers are increasingly viewing shopping as an experience, and retailers need to follow suit to accommodate this by creating an engaging space with activities which cannot be achieved at home. This will hold the consumer's attention and encourage them to return. This is widely referred to as 'retailtainment'. First devised by American sociologist, George Ritze, retailtainment is "the use of sound, ambience, emotion and activity to get customers interested in the merchandise and in the mood to buy"[i].
Below we explore three different approaches which can be adopted to create an experience within shopping centres.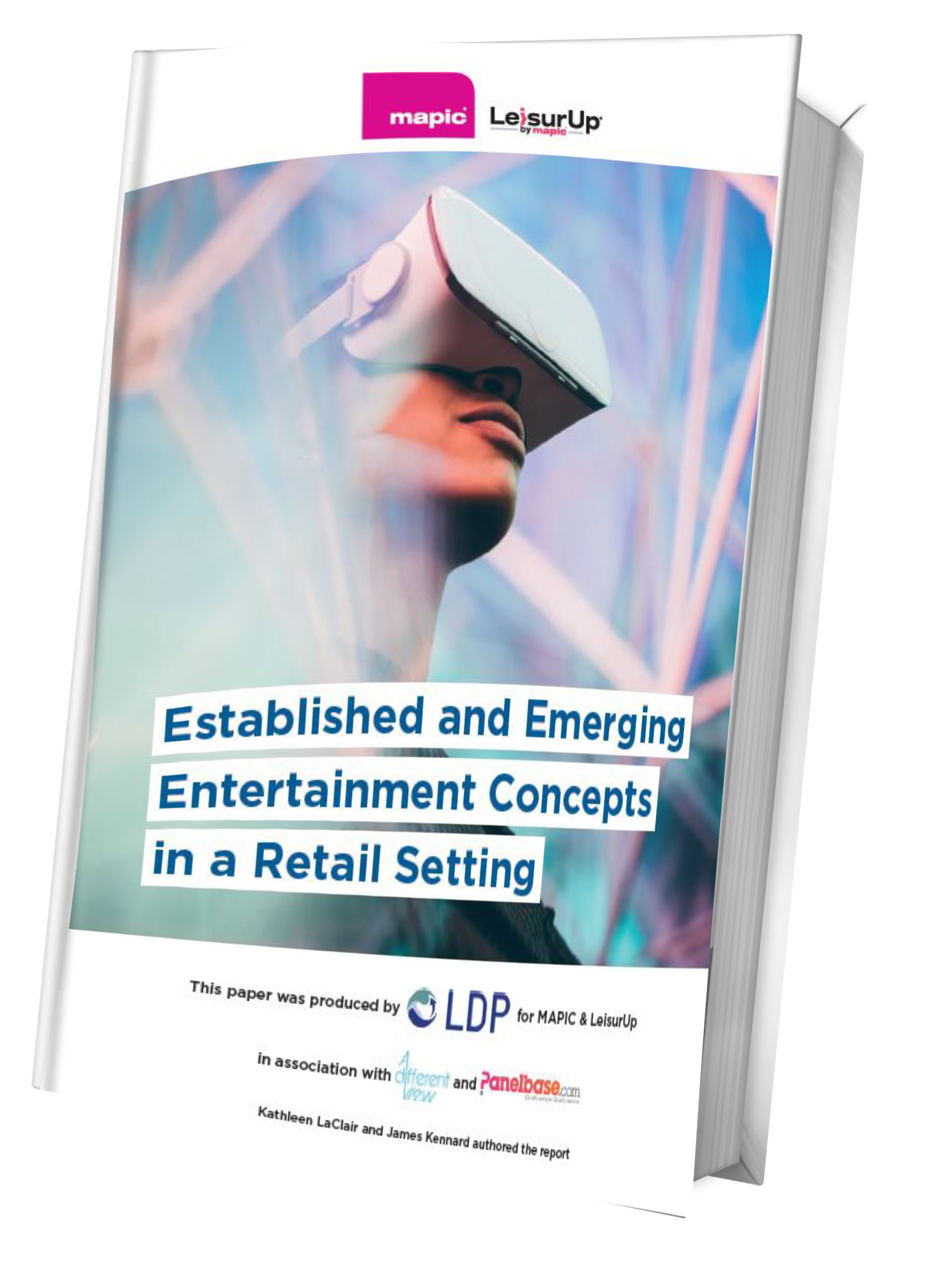 Established and emerging entertainment concepts in a retail setting
Find out the latest characteristics of a broad range of entertainment concepts
Things for people to do
Cinemas and bowling alleys were amongst the first types of leisure entertainment concepts in the retail space, but the potential offer has now progressed beyond this. The Middle East is leading the development of attractions within shopping centres (perhaps due to the harsh climate), followed by Europe. North America is considered to be behind the curve.
A wide variety of attractions concepts are being incorporated in shopping centres, including Ski Dubai (an indoor ski centre), Sea Life (aquariums), KidZania (a children's role play), the Void (a virtual reality experience) Hub Zero (a virtual reality gaming centre) and Orbi (a high tech wildlife park combining Sega and BBC Earth). Offering unique attractions which cannot be experienced elsewhere retains existing visitors and draws in new visitors. This is also captured in the "experiential retail" offering, with brands such as Lego creating temporary retail experience stores.
Things for people to see and watch
Ranging from parades of children's characters to cooking demonstrations and live music, a rolling programme of events, functions and courses encourage people to return to the shopping centre repeatedly. These are often non‐capital intensive and, if they are not popular, they can be easily replaced with the next.
Alternatively, shopping centres can stand out from the crowd by investing in a built component that cannot be easily replicated elsewhere, providing a source of entertainment for people to watch. One example of this is the Dubai Fountains at Dubai Mall where a fountain show runs every 30 minutes, every day of the year, attracting millions of visitors annually.
Places for people to relax
The shopping centre environment plays an important role in delivering experiences that cannot be replicated online or at home. Creating an appealing environment where visitors can relax with friends and family, with a wide-ranging offer of Food and Beverage (F&B) and seating, provides connectivity between the retail, leisure and entertainment components within a shopping centre. This can be achieved by bringing in themes specific to the target customer demographic, such as Bikini Berlin. This features pop up stores and showrooms with a rooftop garden and independent F&B outlets.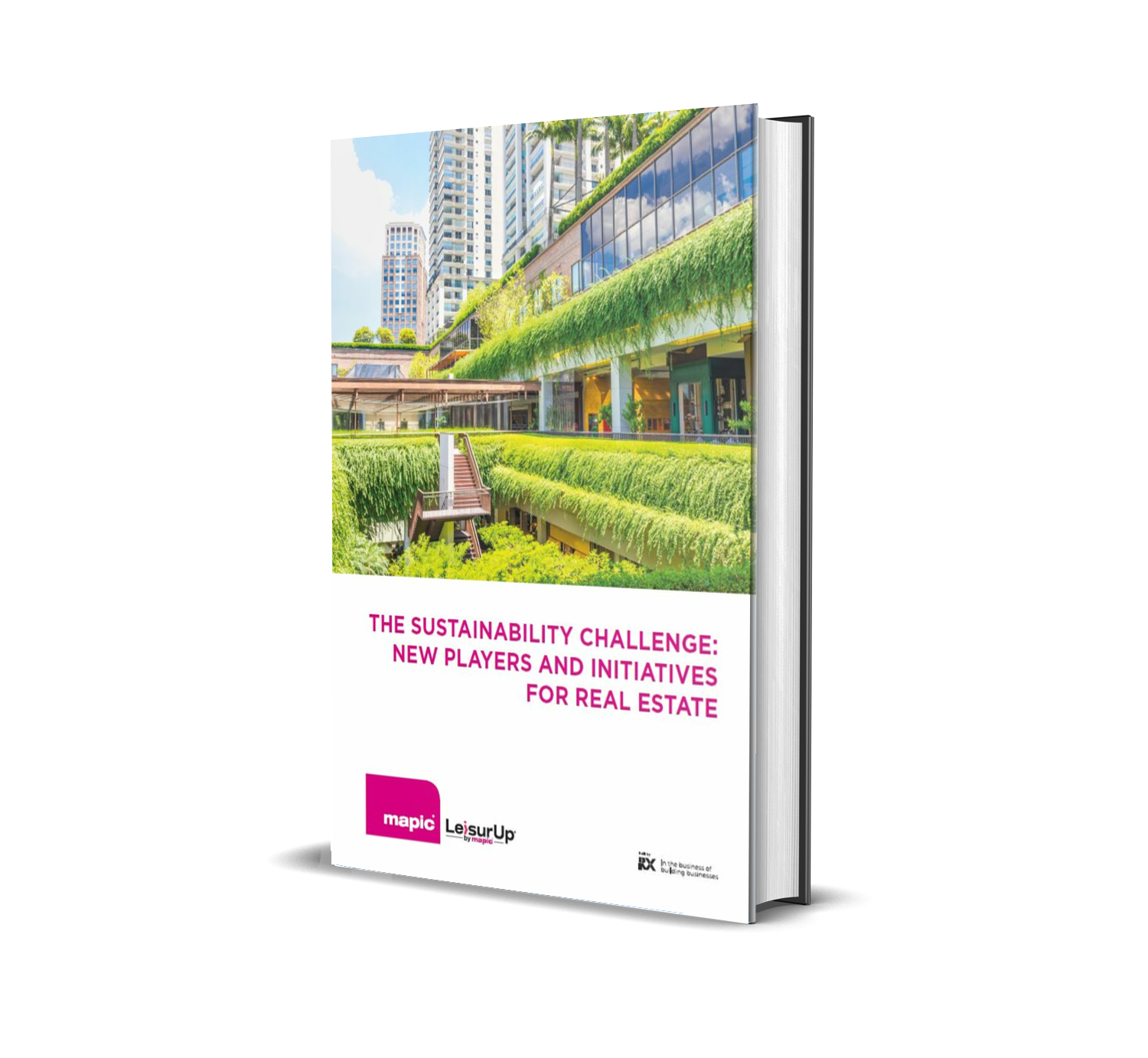 The sustainability challenge
NEW PLAYERS AND INITIATIVES FOR REAL ESTATE
Conclusion
There are a number of ways in which shopping centres can remain relevant, but the key to this lies in providing an experience. People want to have experiences and share these with others. Create a destination which brings together retail, leisure and entertainment to enhance the environment, and you will keep people coming back time and time again.
At AECOM we have worked on a large number of retail entertainment concepts and our experience has shown that it is not a "one size fits all" situation. When looking at 'retailtainment', it is important for shopping centres to:
Understand your market by knowing who your customers are, what they like and how this may change in the future. You also need to understand the competition in terms of other shopping centres and leisure operations.
Find the right solution for you. There are a wide variety of attractions concepts that could be introduced. Find out what is the best fit for your shopping centre to ensure it appeals to the existing customers and brings additional visitors. Should it have an IP or not? Should it be gated or not gated? Should it appeal to children, teenagers, adults? Should it be high technology or low technology?
Understanding emerging trends and concepts by ensuring you look at the leisure and attractions industry as well as retail. In addition, remain flexible to these changing trends.
If this is of interest to you and your shopping centre, make sure you sign up to the Leisure Summit at MAPIC to find out more about the attractions market, and how your shopping centre could benefit from 'retailtainment'.
[i] | Ritzer, George, Enchanting a Disenchanted World: Revolutionizing the Means of Consumption
Top photo © jacoblund/GettyImages