Retailers in China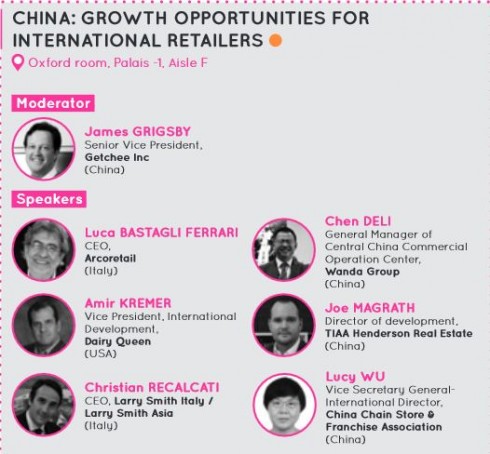 Higlights:
With housing prices stagnant or falling, what will drive expansion in the consumer economy? E-commerce: will online shopping in China continue to exceed 100% y-o-y growth? Who are the shoppers, where do they live, and what are they buying? From Pret-a-Manger to Dunkin Donuts – is there a second wave of international F&B brand expansion in China? Slowing productivity: is retail real estate over-developed?Prospects for luxury: what's the best recipe for success as the market slows?
According to Luca Bastagli Ferrari, CEO, Arcoretail (Italy),
China is a big country with a philosophy easy to understand.  In order to succeed in China, you'll need to understand the country and be ready to invest a lot. Innovation and development are very important there.
Howen Hao, Deputy General Manager, Major Account Department, Wanda Group (China):
The Chinese retail market is changing rapidly. Chinese customers are seeking new services, experiences and tastes, for example, Italian food. This need for change should be somehow satisfied. Lots of brands had to close their shops in China 5 years after the launch because they didn't know the Chinese philosophy. The investors need to keep in mind that all the cities are not similar to Shangaï.
Amir Kremer, Vice president International Development, Dairy Queen (USA):
The Chinese market can represent a great opportunity for foreign investors, however sometimes it's better to be patient. When you are a foreign brand, you have to take into account different aspects of cultural differences and be innovative (flavours, product range and size).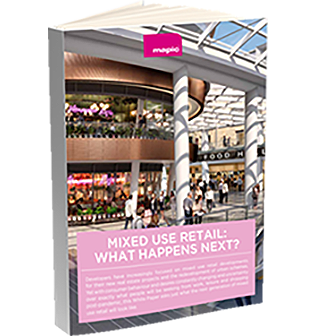 Mixed use retail and leisure: What happens next? – White Paper
Learn about the retail industry's latest data, developments, innovations and projections in our last white paper
Joe Magrath, Director of Development, TIAA Handerson Real Estate (China) highlighted a few points:
Chinese outlets represent one of the strongest performing real estate sectors in Europe, heavily supported by visiting Chinese consumers.
Outlets provide discounted luxury goods which is hugely attractive for middle class not just for high-net-worth individuals.
China's outlets represent an investment platform (defensive in nature) and a strategic global retail opportunity.
China has now skipped 25 past years of outlet evolution in the West to the forefront of luxury outlets design. Highest quality outlets are quickly establishing themselves as key tourist retail and ex-urban day trip destinations.
Christian Recalcati, CEO, Larry Smith Italy / Larry Smith Asia (Italy) states that
China is one of the biggest growing economies in the world.
Chinese customers are more and more influenced and attracted by other cultures.
China slightly switching from investment led growth to consumption led.
Almost all major shopping malls are alike – there is a lack of focus on customer's profiling. It must have a clear positioning.
China is the market to penetrate, but you should be careful and prepared!
You need to find local partners and not arrive with a western mentality.
Urbanization is very quick, bring facilities, and opportunities.
Lucy Wu, Vice secretary General, International Directory, Chaina Chain Store & Franchise Association (China) :
The retail market is booming but not in every sector. Many of the sectors are not doing so well, but specific formats are growing veer very quickly: shopping malls, fashion's stores, convenience shops and high-level restaurants.
MAPIC TO LAUNCH NEW RETAIL REAL ESTATE EVENT IN CHINA! Read the Press Release
Watch our LIVE Video on booming markets in China
Check out all MAPIC 2014 Conference Videos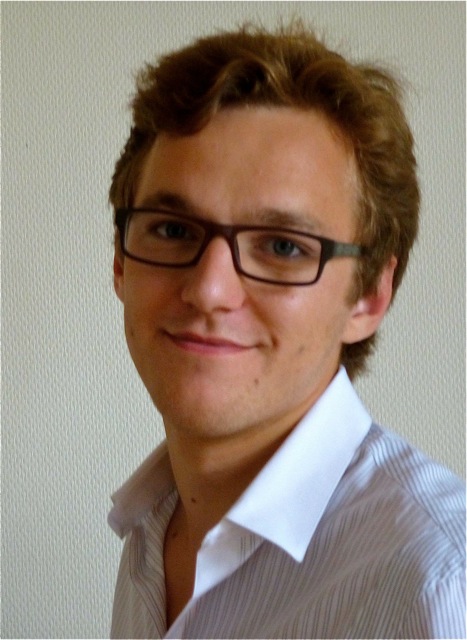 Silvère Saillard travaille dans l'aménagement urbain et le développement immobilier. Après un master d'aménagement et d'urbanisme à l'université Paris 1 Panthéon Sorbone, il a rejoint le master Gesiic pour approfondir les concepts du management dans l'ensemble de la filière immobilière et construction (finance, droit, marketing).
See all MAPIC 2014 LIVE Bloggers