On the occasion of its 20th Anniversary, MAPIC invited a panel of industry experts from around the globe to give a retrospective of the past 20 years from the shopping mall industry.
Moderator Wicker Christopher, Director , Retail Consulting Company, Ltd
Speakers: Barocas Alan J., Senior Executive Vice President – Leasing, General Growth Properties, Inc. Blokhuis Jaap, CEO, Multi Corporation Morel Laurent, CEO, Klépierre Striebich Klaus, Managing Director Leasing, ECE Projektmanagement GmbH & Co.KG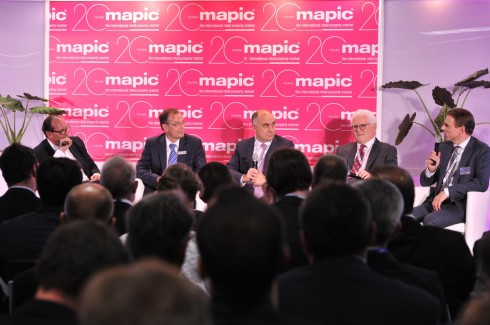 Alan Boracas kicked off the session with a funny image, citing the arrival of the frappuccino by Starbucks in 1995. Fast forward 20 years, and here we are. Has the frappuccino been around for that long? In any case, it clearly changed the way we see coffee.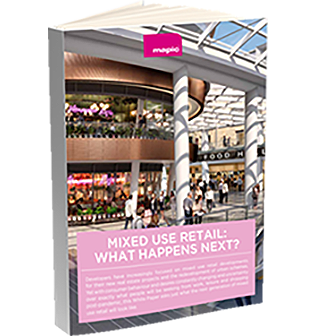 Mixed use retail and leisure: What happens next? – White Paper
Learn about the retail industry's latest data, developments, innovations and projections in our last white paper
It seems like all panelists agreed on several key trends that have clearly changed or evolved over the past 20 years:
Demographics – we no longer look  on a country by country basis, but rather city by city
The way people shop – Before we shopped in our free time. Now, with the arrival of technology, we shop all the time. But does that mean more sales? Not necessarily. It means more choice – and more choice can complicate the purchase process

Click here to see influence of digital on the shopper

Information – the arrival of sophisticated information about our stores, our retailers and their customers has enhanced the leasing process
Globalisation – brands have more opportunity than ever to go global
Highlights from our speakers: 
Christopher Wicker
"Shopping has become a real experience"
"The mobile phone has entirely changed the way brands communicate"
Alan J. Barocas
"Major challenge with e-commerce: free delivery and free returns"
"Investing in existing assets in the USA // Europe"
"Feed them, entertain them, give them great offerings and a wonderful experience"
Laurent Morel
"People shop anytime (working days, travelling days, holidays), major lifestyle changes compared to 20 years ago"
Klaus Striebich
"Information and the speed of information has revolutionised the industry"
"The shopping experience is the strength in the "online/offline sales" fight. The retail "format" is changing"
"We must make shopping easier, more surprising, and more convenient"
Jaap Blokhuis
"The force of free ecommerce today is also the weakness tomorrow, with tight margins- which is ultimately very good for brick and mortar"
"Store sales have fallen in past years"
"The free delivery can be dangerous – it can be a weakness in the future because of the concurrence, the costs …"
Click here to watch the video of the conference
Read Live Report on Masterminds Part 2: Perspectives from Retailers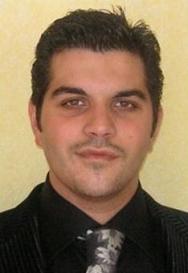 Nicolas Coville – has a graduate license in ESPI and a Master 1 in IMSI, and is completing his training in Gesiic Master in Sorbonne. During his studies he began his real estate career in the transaction before continuing in real estate development, property management and facility management. He now seeks to join the sector of new real estate programs development.
Meet all MAPIC Sorbonne LIVE Bloggers here