A host of panels delved into the hottest topics, from data to development, from the USA market to mall loyalty programmes, and from travel to retailtainment, as MAPIC 2015 kicked off today.
First up was a fascinating session on Data, and how it can be leveraged by retailers. Moderated by Salesforce.com's Pamela Wolf, it welcomed (left to right) Edouard Detaille, FCE; Sana Dubarry, Epsilon; Bill McCarthy, ShopperTrak, and Elodie Guyard-Cyrus, of Hammerson.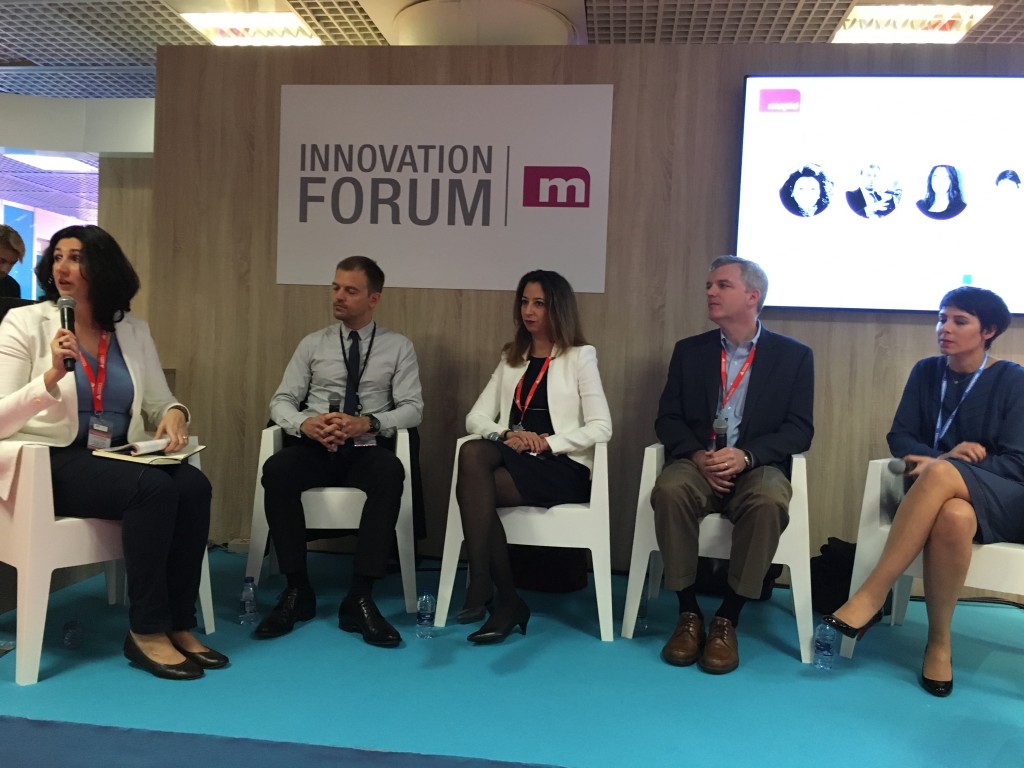 The number one challenge of data, said Detaille, is that it's "hard to implement. You need to train the teams, and that's not easy, because new technologies can fail. Digital has to be considered as part of the strategy, from top to bottom," he advised.
Hammerson uses data in its shopping centres with clear goals, explained Guyard-Cyrus: "to know where people are in our shopping centres; and then send them notifications, to drive footfall and increase turnover." As such, bluetooth enabled beacon devices are used in conjunction with each mall's mobile app, to inform customers about exclusive offers, when they are near selected stores.
Such practices can be wildly successful, as Dubarry outlined with the case of Best Buy, who noticed that a lot of customers would visit stores to research, then go and buy online. "They included geolocation in their app, allowing people to get special offers based on where they are," she explained. "The Wall Street Journal credited this move with bringing sales back to brick and mortar stores," said Dubarry, essentially saving the retailer's business.
That said, stressed McCarthy, "there's no substitute for (real) customer service. If you don't have the right number of people onsite, you'll have a problem. So make sure you have the basics first, then layer (tech/data) on top of that. You can't replace customer service with technology."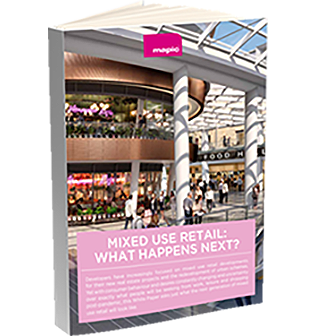 Mixed use retail and leisure: What happens next? – White Paper
Learn about the retail industry's latest data, developments, innovations and projections in our last white paper
Then of course, once you do decide to take the leap, "don't go into a data strategy without putting the proper resources behind it," warned Wolf.
Next was a major panel focusing on MAPIC 2015's Country of Honour, the USA. (Top photo, left to right:) Enrique Nehme, Charming Charlie; Alan Shaw, Sears Holdings Group; Christipher Conlon, Acadia Realty Trust; and Sam Polese, Thor Equities discussed their market with moderator Andrea Abrams, of Time Retail Partners.
Asked whether having a high street location is obligatory in the US today, Shaw replied "I've seen it done successfully in New York, then unsuccessfully in the rest of the country. The vast majority of retail sales in the USA come outside urban areas (i.e. in malls). That's where Americans shop."
Conlon, for his part, was bullish about the Big Apple: "There is an overwhelming move back to the city, with population surges in urban areas. It's challenging, because rents are very high in New York, but the (sales) volumes you're going to do reflect that. The challenge is finding the best space for you."
Polese backed up this enthusiasm, saying "New York is a marketing phenomenon internationally," and as such well worth the investment. Nehme agreed, explaining that "it took us ten years to enter New York. But once you do, you create a brand that's bigger than the business."
So how can retailers crack the NY market? "If you don't have it (space), show us where it is, and we'll go out and buy it!" promised Thor Equities' Polese…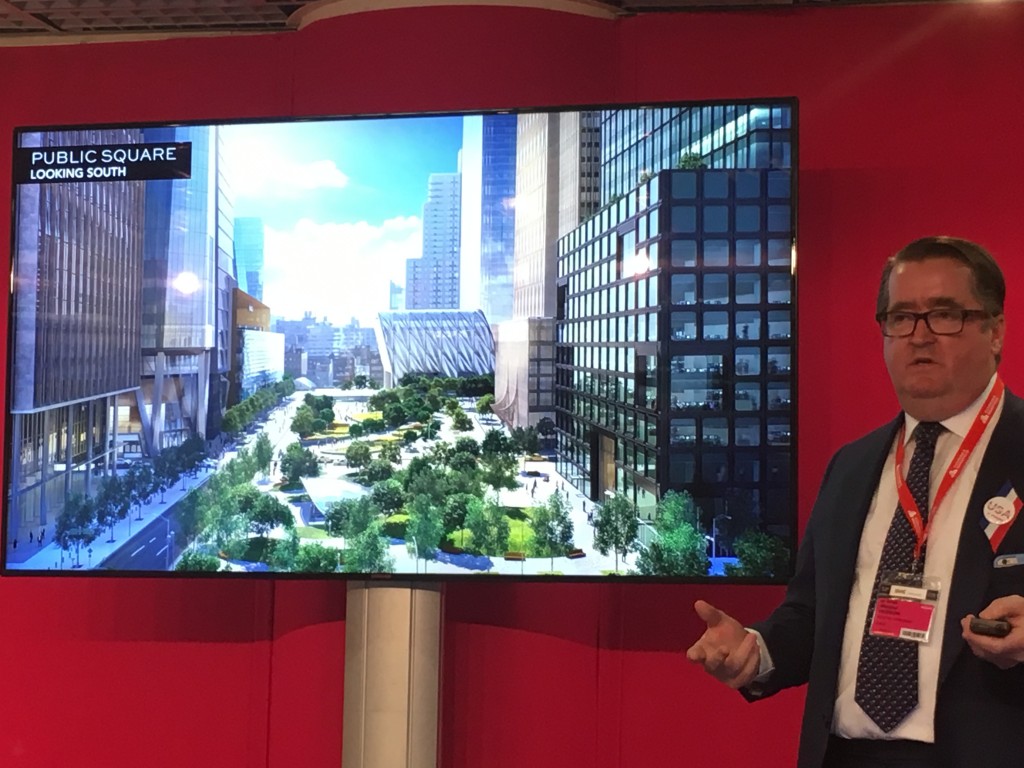 MAPIC was also treated today to a presentation of what's being called the largest real estate development in American history. Covering 18 million square feet of development, Hudson Yards will see the construction of three skyscrapers in south west Manhattan — New York's fastest-growing district in population terms — one of which will feature a major shopping centre. Webber Hudson, EVP, Related Urban, said there was "unprecedented retail demand in the area," as few malls currently exist there, and New York's burgeoning tech scene is currently setting up there at a rapid rate. The shopping centre will be opened with Neiman Marcus, as part of Hudson Yards' second building, which is due to open in 2018 (the first next year, and the last in 2019).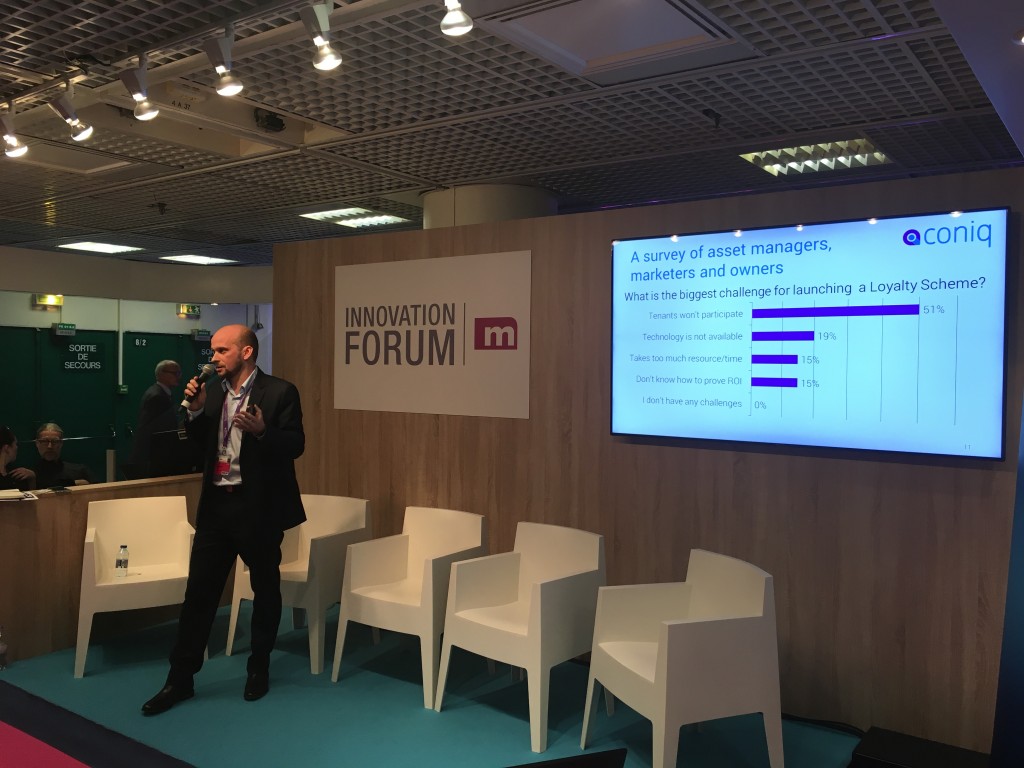 Back to shopping centre data and customer satisfaction: Coniq, one of the winners of MAPIC's Open Stage crowdsourced conferences competition, presented their loyalty programme system for malls at the Innovation Forum this afternoon. Why are such initiatives worth their while? Coniq CEO Ben Chesser explained that they allow shopping centre owners to "share data with your tenants that they wouldn't otherwise have, for example what's someone's total spend on men's fashion in one trip, or where else are they spending apart from in your store."
MAPIC's conferences also focused on retail travel and retailtainment today: here are a few highlights.
Andrew THOMAS, @WHSmith (UK): "we are dealing with over 240m global travellers each year" #MAPIC pic.twitter.com/w4rvK2rgnK

— MAPICWorld (@MAPICWorld) November 18, 2015
"An average customer can spend about 17 minutes in an airport store", Andrew Thomas, of UK cultural retailer WHSmith told MAPIC today, underlining the huge potential of travel retail. Similarly, Pierre-Yves Nancy, of French railway operator SNCF subsidiary a2c, said "there are about 3,000 railway stations in France, but only 400 of them have shops"; another huge opportunity for development. All the more so when you consider 20% of Costa Coffee's sales come from travel retail, according to Costa Coffee France's CEO, Berangère Bragard.
Damien Morin, CEO & Founder, @SAVE, France #MAPIC: how to move from #digital store to bricks-and-mortar pic.twitter.com/hf0rnqRSrD — MAPICWorld (@MAPICWorld) November 18, 2015
Stars of French retail also discussed how to shift from digital to real stores…
Nicole Carter, @DWAnimation: we are looking for more opportunities in #retail space #retailtainment #MAPIC pic.twitter.com/f5TO192mc4

— MAPICWorld (@MAPICWorld) November 18, 2015
Whilst at a much-anticipated panel in MAPIC's new Retailtainment zone, Christophe Chauvard of QubicaAMF Worldwide — 70% of whose revenue comes from bowling — stressed that ROI is important, but not essential in retailtainment. It's a way to attract customers to shopping malls, to "bring life to your space, to make your mall live." As such, his company is "pushing the mini-bowling concept that can fit in any kind of spaces." Let's play!