Pop-up stores are all the rage right now. But how can retailers, brands and shopping centres make the most of them? A high-level panel tackled the topic at MAPIC today. It united (left to right) Guillaume Lapp, Klépierre; Neil Roberts, Unilever; Nicholas Russell, We Are Pop Up; Karen Harris, INTU; Nicolas Jambin of Hopshop; and moderator Regine Eveno, of IFLS. Eveno began by highlighting some best practices, including Amazon, the world's largest online retailer, which is currently opening pop-up stores all over the world.
Big brands are, of course, getting in on the act: Roberts of Unilever discussed the luxurious pop-up stores launched worldwide by ice cream brand Magnum. More than mini-stores, this was more of an "experience", encompassing personalised Magnums, celebrities and soirées. The operation reached 50 million people on social media, said Roberts; a huge win in itself if you consider "it's not about the sales generated, its about what it does for your brand. It's part of a five-year strategy, and it's just getting bigger."
Harris, of INTU, agreed the communication benefits of opening pop-up stores is key. "To do it well," she said, "you have to invest not only in the experience, but also really leverage social media; the whole omnichannel experience of the brand."
Not that revenue doesn't matter: at Klépierre — who has launched a book on the topic here at MAPIC — "our revenue from pop up is doubling every year," said Lapp. "So we now have a team dedicated to that activity." With tangible revenue benefits, he added: "We can do €4-6k per square metre with pop up stores; often more than traditional retail," said Lapp.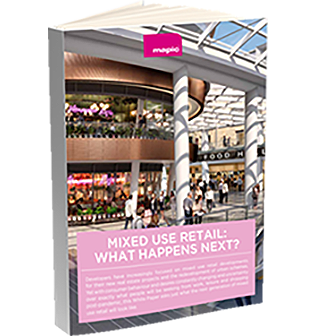 Mixed use retail and leisure: What happens next? – White Paper
Learn about the retail industry's latest data, developments, innovations and projections in our last white paper
Pop-up store specialists Hopshop and We Are Pop Up then chimed in, the former to explain how they successfully invested failed street retail venture La jeune rue in Paris for a month, after raising €28,000 through crowdfunding. "Pop up stores aren't just a very agile way to do retail," said Hopshop's Jambin; "they allow you do do retail in places like hotel rooftops, boats: it creates a shopper experience that's different from what they're used to."
Like Hopshop, We Are Pop Up's first challenge was to remove hurdles faced by people wanting to set up pop-up stores. This is why, explained Russell, his company is a "pure Airbnb-style marketplace platform", where users can access the legal and administrative documents they need. "Now, people are using the platform to collaborate," said Russell, notably on what he called Shop Share, whereby existing retailers also create pop-up stores on underused floorspace. That activity alone, said Russell, has grown 30-fold of late.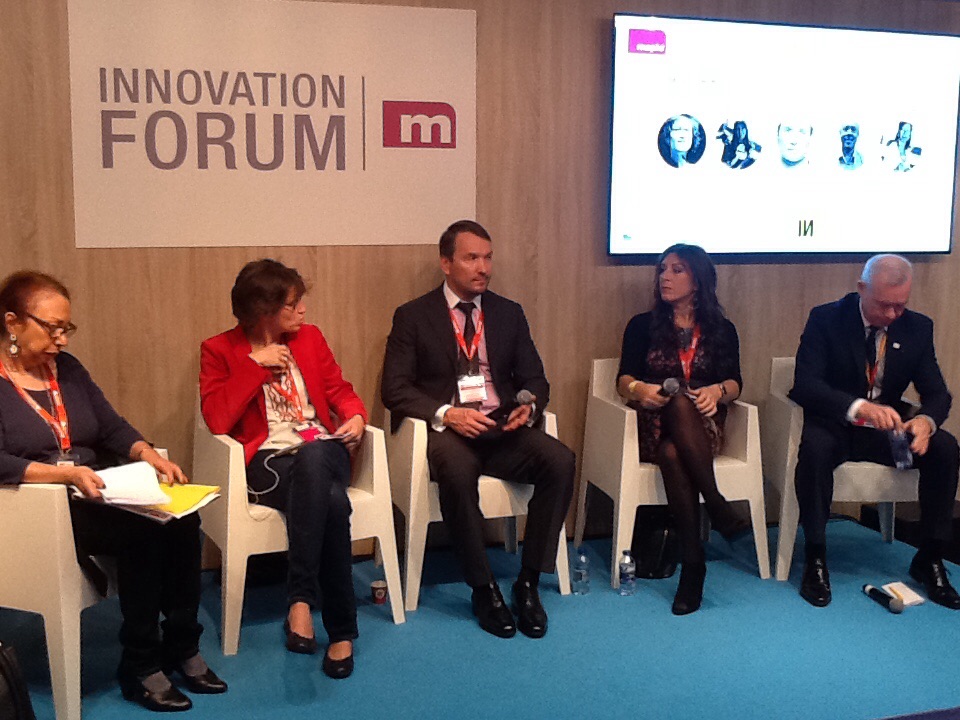 Pop-up stores, then, are key to today's omnichannel retail experience: but what does that experience really imply? Another panel today, called "The omnichannel experience: connecting shoppers or connected shopping?", took on the subject.
For INTU's Harris (also on this panel), the key is engaging with consumers wherever they are. The challenge is not "just to attract an online customer, but to give access to as many consumers as possible. A multichannel shopper is much more important than an online shopper," she said, asserting "we are expecting people to purchase on mobile phones in shopping centres."
Dmitry Kostygin, of Russian online retailer Ulmart, for his part does "not like the term omnichannel", affirming that you need to be present where your customers are, be efficient in your main channel, then look for others. Laure de Carayon, of China Connect, urged retailers to focus on digital: Chinese customers recently spent $14bn online in just 24 hours; nearly $5bn more than on the same day (November 11) last year. And this year, 70% of that spending was via mobile. And now that a great deal of digital activity in China goes through multipurpose app WeChat, she encouraged the audience to explore this "amazing tool."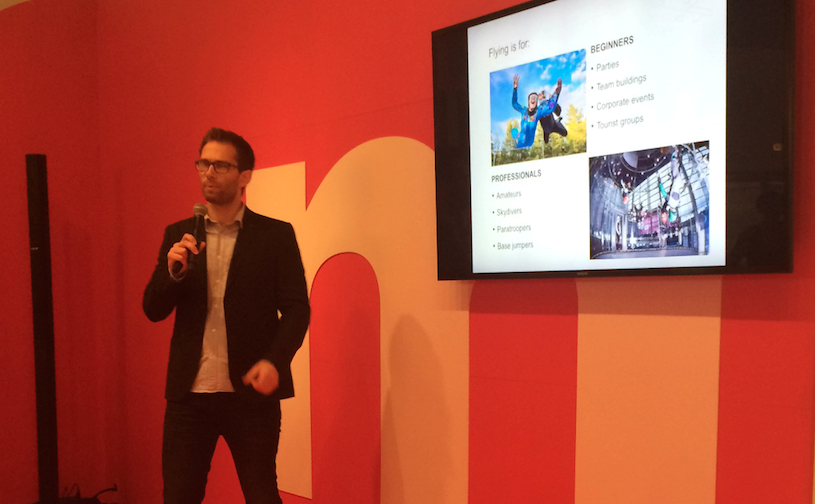 Not forgetting retailtainment: one key message at MAPIC today, delivered by Aerodium Technologies's Egils Dancis, was that "Anyone can fly!" With Aerodium's vertical wind tunnels, of course… The company has devised3 models of flying machines, called 'open' (€600k), 'wall to wall' (€1.3m) and 'recirculation'. The third model costs between €2-5m, and allows people to fly up to 30 metres in the air. So why install one in your shopping centre? According to the business model presented by Dancis, a wind tunnel could generate sales of €3m in one year…
Another highlight was French technology company Arforia presenting its virtual showroom created for La Samaritaine shopping mall in Paris (LVMH). One of Paris' most iconic shopping venues, La Samaritaine will not reopen for another three years; but this virtual visit lets you shop there as if it was already open, thanks to a virtual reality headset. Discovering the future, right now, at MAPIC!
Additional reporting provided by Olga de Benoist and La Sorbonne's Joffrey Houdoux & Nicolas Coville.