Italy prooves to remain attractive for developers, retailers and investors. Learn more about the Italian market and get insights, key figures and trends from Italian retail property key players.
JOACHIM SANDBERG, Head of Italy and Southern Europe, Cushman & Wakefield: "There is no apocalypse, the shopping centre is not dead but is undergoing a great transformation, in terms of format and value, with a repricing in action. The increased uncertainty and volatility surrounding the future of the mall continues to keep core investors away while offering opportunities for investors willing to take a greater risk. This is being reflected in yields, which have already started to grow in Europe, reaching just under 5% in 2018. For the future, we expect the sector to return to attracting more core capital once the transformation is complete."
PIERRE MARIN, CEO, JLL Italy: "Retail real estate is a changing asset class today. In the future, we will talk more and more about hybrid projects, aimed at responding to the needs of retailers who in turn are significantly changing their business model. At the same time, as far as the investment market is concerned, we expect, with the right repricing, a consolidation of domestic capital as well as a return on international capital for retail real estate."
ALESSANDRO MAZZANTI, CEO, CBRE: "The current evolution of Italian retail represents a great opportunity to further modify and enhance commercial properties, making them more and more attractive for families and consumers in meeting their needs for consumption and entertainment."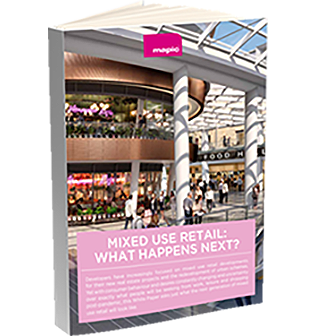 Mixed use retail and leisure: What happens next? – White Paper
Learn about the retail industry's latest data, developments, innovations and projections in our last white paper
CLAUDIO GRADARA, President, Federdistribuzione: "Our sector is quite young and there has not been a lot of attention but modern retail accounts for €114bn of revenue and the extended value is very sizable." "We are already seeing the challenges, consumption levels have been static or declining over the past decade. Online is also changing customer behaviour. Therefore, the retail industry is being asked to provide more sophisticated answers. It is important for stores to provide a buying experience". One of the key issues impacting Italy right now is sunday trading. In April, Parliament began debating a law aimed at "returning the weekend to families." Five Star has advocated shutting stores some 45 days a year. The League is proposing a milder version, easing restrictions in the run-up to Christmas and other holiday periods. But they both say the laws would reinforce long-standing traditions such as sunday lunch at home, while giving retail workers a needed break and letting would-be shoppers go to Mass. According to Istituto Cattaneo, an economic research group in Bologna, The Five Star proposal would shrink gross domestic product by 0.5% — €9.4 billion — and cost almost 150,000 jobs, the institute said in an April report. That would reduce tax revenue by as much as €2bn.
MASSIMO MORRETI, President, CNCC Italy: "The value of shopping malls is the big question. On sunday opening, 79% of people who use malls on sunday go with friends and relatives, so it becomes a social experience. [As malls] We will become less commercial, we will have to change our name [from shopping centres]because we are a social hub. I believe this is food for thought."
The investment picture, view by PIERRE MARIN, CEO Italy, JLL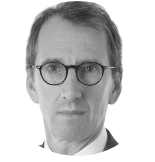 All in all last year was a good year, despite investment volumes falling by 24%. Liquidity is good, the issues were more around pricing and political instability. Retail volumes have increased 12% from last year but this has to be interpreted carefully, as some deals have taken a long time to complete but there is also a diminishing volume of deals. Foreign capital represents 65% of the total but we are seeing a growing number of Italian investors.
Over the past 12 months out-of-town retail has increased slightly and the high street is interesting investors but there is a lack of product. Milan stands out but also Rome, Turin and Verona. Investment is concentrated in the north but there is interest in the south too. Yields in Milan are 3.3%, in Rome 3.4% on the high street, secondary is at 8.15%, retail parks 6.4% and shopping centres 5.15%.
Development drives mixed-use, future-proof spaces 
Westfield Milano, a shopping centre covering 170,000 sqm, will become the first Unibail-Rodamco-Westfield in Italy when it opens in 2021. Situated in Segrate, with easy access to Linate airport, the scheme will house approximately 380 stores, a luxury village, leisure, entertainment and dining precincts, 10,000 parking spaces as well as the latest in digital technology, personalised shopping and tourism services. Meanwhile, Merlata Mall, in the north-west of the city, near the Expo2015 site, will deliver 65,000 sqm of shopping in the middle of a park which is part of a wider brownfield redevelopment dubbed Cascina Merlata. With an expected footfall of around 10 million per year, it aims to become a central attraction for this new area of Milan, completing this year.
Regional cities are also driving change, with the Alto Adige town of Bolzano attracting the UK's David Chipperfield Architects for a downtown scheme, transforming an old bus station into a dynamic mixed-use development called WaltherPark, with a shopping centre at its heart, high quality residential, a hotel and F&B provision complete the line-up. Meanwhile, plans to significantly extend Bologna's Gran Reno centre will transform the retail offering in the northern Italy city. Investor-developer Aedes is working on its Caselle Torinese development scheme, a hugely ambitious open-air mall near Turin with more than 250 stores across 120,000 sqm of GLA, 15% of which will be focused on leisure. And IGD SIIQ is developing a large, multi-functional centre set to redesigns the city of Livorno in a beautiful location in the heart of the city, close to the historic centre and overlooking the sea. Livorno Porta A Mere will include the development of shops, restaurants, megastores, residences and a large fitness and wellness centre.
Come to MAPIC 2019 (13-15 november 2019, Palais des Festivals, Cannes) and attend our official Italian programme:
Workshop Italy – organised by CNCC Italy & sponsored by IGD,
Wesdnesday 13 november, 15.30-16.15, Verrière Grand Auditorium, Palais 1
MAPIC Italian Lunch – organised by CNCC Italy & sponsored by IGD – By invitation only,
A unique occasion for international retailers and investors to meet and tighten partnerships with top players of Italy in an exclusive setting
Thursday 14 november, 13.00-14.30, Verrière Grand Auditorium, Palais 1
Official CNCC panel session- sponsored by IGD,
Thursday 14 november, 17.45-19.15, Conference Room, Palais -1
Discover the full programme of MAPIC 2019!