Schuh continues expansion in UK
Great news of this week: Newcastle-based Aptus Shopfitting specialised in commercial fit-outs and refurbishments, have just won a deal worth at least £2m with the UK footwear giant Schuh. "Aptus has been named an official supplier to the chain and is currently working on delivering new stores in both central London and Wales, with several more UK sites expected to follow over the coming year", unveils the source. It looks like a new concept footwear stores to be excepted in the near future.
Livingston-based footwear chain Schuh continues its glorious expansion in the UK. According to Heraldscotland.com, Schuh has been recently named as "one of the UK's best performing online retailers" in the latest survey by Internet Retailing, alongside House of Fraser, Boots, John Lewis, Superdry and Amazon. And this is not the first award obtained by the retailer. They were winners of an impressive number of prizes: the Scottish Fashion Awards in 2013 and Gold Award in Flagship and Store category in 2013.
Schuh with a turnover of £233 million in recent years, took flight from Edinburgh's North Bridge Arcade in in 1981 when the first conceptualised footwear store was opened by Sandy Alexander. This Edinburgh's native businessman wanted to create its own fashionable retailer brand outside of London. He aimed "to provide aspirational but accessible fashion footwear, sold in a unique and exciting retail environment at prices which represent value for money and sold by friendly and knowledgeable staff." The founder realised at that time that most of footwear companies dedicated to teens and young people were in the capital and there were great business opportunities for this market in other parts of Great Britain. So, he decided to fill the gap and the new business worked perfectly well. The store's name was inspired by the German word for "shoe".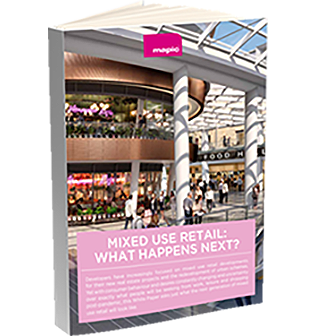 Mixed use retail and leisure: What happens next? – White Paper
Learn about the retail industry's latest data, developments, innovations and projections in our last white paper
In 1983 and 1984, he opened new stores in Glasgow and Newcastle, in 1994 in Nottingham, Leeds, Hull, Liverpool and Manchester. In 1997, the first Irish Schuh store was launched in Dublin (Ireland). In 2004, they finally decided to conquer London. In 2011, Schuh was acquired by Genesco Inc., a US footwear retailer,  helping to accelerate the company's growth.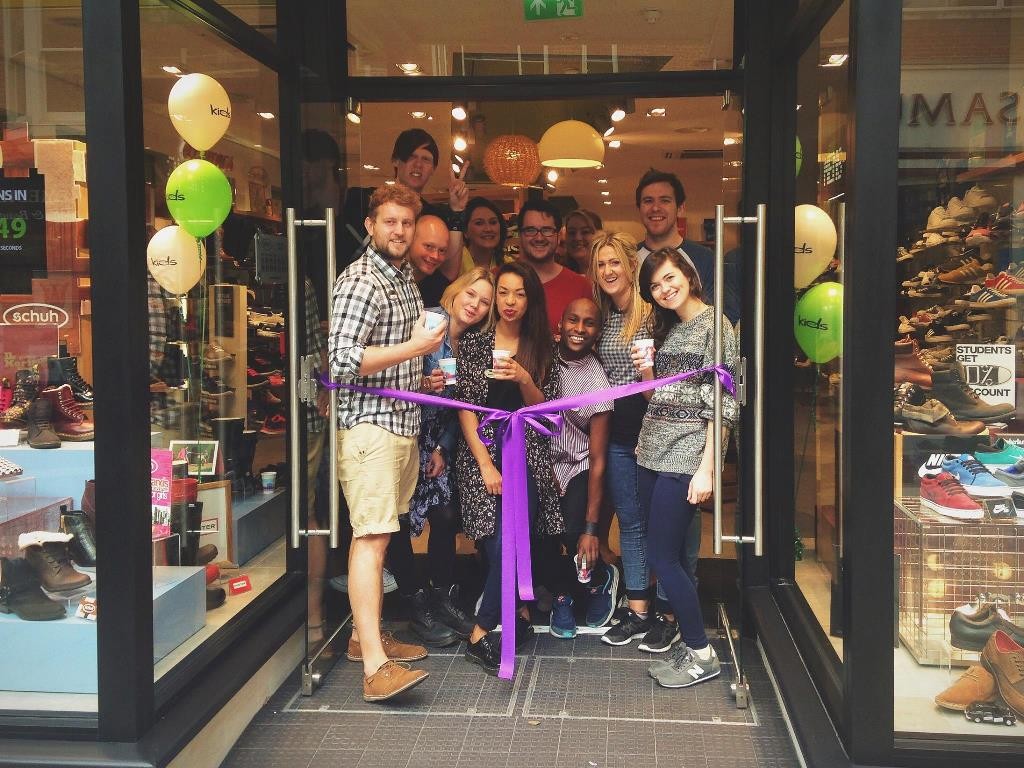 Today Schuh is a private footwear retailer dedicated to teens and children, counting 112 stores in the UK and Ireland, employing more than 4,000 people and selling over 80 brands (Converse, Vans, UGG, Nike, Adidas as well as its own schuh label). Their headquarters are situated in Livingston (West Lothian) in Scotland. More than a 30-year history of success…
Schue is coming to MAPIC this November seeking to find new business opportunities. Don't forget to catch up with them!
Top image credit: Masson