Definining the post Retail Era: building a new retail paradigm
A big exciting confusion has been troubling and agitating retailer and shopping centre's businesses for the last 3 years. The consumer journey, social marketing, beacons, store digitalisation, smart data, omni channel strategy, new services, new events, pop-up stores tremendous design: all these represent examples of new concepts or tools developed with the objective to catch and seduce the evolving new era consumer. The two words "digital" and "experience", are dominating most of the debate and thus influencing thinking time and cash allocation decisions. Nevertheless, how beautiful and responsive should these digital tools be? Connected strategies or physical retail destination "liftings"- liftings which by the way, have always been part of retail evolution since all time – I'm afraid they are no longer sufficient to meet the expectations of the new digital era.
Why?
Because we entered a "post retail" era a few years ago. Because the power has changed sides and the digital era has naturally reduced the impact and the intrinsic value of (physical) retail in the daily life of the consumer. Because accessability to a brand, or a retailer is now 24/7. Because Retail in its common now old-fashioned purpose (as it is still mostly driven and shown nowadays) is becoming more like a Routine. And the majority of experts and decisions are focused on a kind of nonstop "Consumer Hunt". Connected retail is now a pleonasm. Here's the first point: if someone wants to play that game, the smart connected relation between a consumer and a retail destination or a retailer will be a "must have" and an ordinary thing in 2 years. Thus, what will be the "competitive" advantage(s) for each of them in terms of total retail access?
The most critical and relevant question in an ultra-competitive retail transformation is not about the "how" but about the content and more precisely, the new role and sense of retail we must deliver to the consumer.
Meanwhile both retailer and shopping centre industries think primarily about new modern ways to get in touch, to connect, to catch and to propsect the ordinary shopper, yet they are missing the the critical point. What is the purpose of their retail business right now, regarding its out-of-date definition as a merchant relation between a product and a person? What is the real role of a shopping centre in our new era? The same as 30 years ago? Not really. That would be anachronistic. Regarding the billions handled and its public potential impact, it is really a pity that most all famous brands new deep impact innovations are always coming from digital apps (Villoid, Flayr, Net-à-porter for instance). The short term vision focused on strictly "merchant" business purpose and a lack of audacity and anticipation has made physical Retail quite withdrawn.
Here's the point: following the inspired model of digital apps like Blablacar or Airbnb that have exploded the historical impenetrable barriers of former compartmentalised consumer life (work, shopping, home, family & friends, leisure), it's time they redefine their paradigm inside our new social matrix: the content before the how. Whether you're a shopping centre or a store, the "shopping" benefit needs to become the proverbiam "icing on the cake."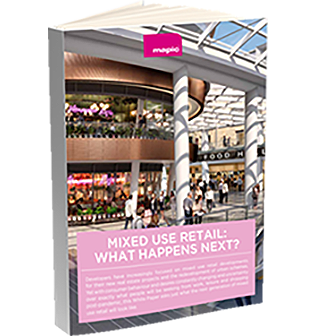 Mixed use retail and leisure: What happens next? – White Paper
Learn about the retail industry's latest data, developments, innovations and projections in our last white paper
To take up this never seen before challenge, it is first necessary on one hand to realise that the bases of historical retail paradigm are null and void because digital signals a clean break of marketing based on class consumer and product purchased. New symbol status has emerged (experience, authenticity, connection, health, lifestyle etc.) and are more ephemeral but more democratic. Social hierarchy is over in the Retail business. A permanent imbalance between what demand wants and lives and what retail historical "pushers" are delivering, is now part of Retail business. The retailers and shopping centres spheres must accept this imbalance in their business evolution. Contrary to their perception, many studies revealed that historical consumer loyalty no longer has any chance of being a driving factor for purchases…meanwhile many digital tools have been launched during these last few years with old social segmentation marketing.
Thus, it's rather urgent to  think of people as part of your stores and retail places – not just as consumers. Stop confusing attention with attraction. Stop prioritising claims over action…It's time to throw away the old-fashioned purpose of physical retail and its subsequent marketing. An example? Stop using catchment area as your first criteria but use community area for your potential business analysis.
What's the new retail paradigm?
Even over digitalized, the purpose of Retail as it has been defined over the last 40 years is now over for physical shops. Let's go for socializing,  surprising, and breaking outside the traditional retail mold where your customers can't even yet imagine!
On the other hand, the second change is to build a Global Brand strategy, where we'll have to deviate deliberately from historical core retail "merchant" business and marketing definitions  in order to build up new models. (E.g. SOTHEBY'S with livestreams / NYC auctions on EBAY).  Only a right mix between audacity, strong conviction and vision from executives will be able to build what I call "stand up RETAIL" : a compulsory mix of improvisation, flexibility, compartmentalized solution's end, new socializing tools, innovative funny  ways of selling, partying, engaging and participating. All this, so that every physical Retail destination, involved in a global Brand project boosted by digital and CRM tools, may generate again a really differentiating and unique citizen customer merchant/non merchant relation based on souvenirs, surprises and emotions. 
In order to achieve this, RETAIL universal paradigm rhetoric is no longer applicable. Every physical retail actor that pretends to emerge has to develop their own exclusive retail business paradigm and purpose! Supported by beautiful and efficient connected tools, this exclusive intrinsic value does represent the key factor in making a long term difference and delivering our citizen a new attractive and seductive post retail urban environment: as I'd like to call, "RETAILS era!" What an exciting challenge! Let's go for it!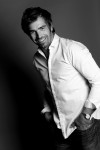 Through his visionary new kind of disrupting agency model he created 4 years ago (lebonmix.com), Juan-manuel TORRALBO helps wholesale brands to become retailers and foreign retailers in their real estate expansion strategy built inside a global transverse Brand long term project.  After 12 years working for European retailers' global expansion, Juan presided at 2011 French Shopping centre Council awards' jury and since 2014, he's member of the international Parisian fashion tradeshow WHO'S NEXT PREMIERE CLASSE Retail Expert Club.
Follow him on twitter: @juanmtorralbo and linkedin https://fr.linkedin.com/in/juanmtorralbo
Featured image :Sidarta