In Russia, the consolidation of the traditional retail players and the increasing dominance of omni-channel is resulting in both a market shift and structural change. Among the spate of consolidations was the 2018 acquisition by Russian consumer electronics chain M.Video of its two main competitors, Eldorado and MediaMarkt. Last year also saw the merger of the country's two largest mobile-phone retailers, Euroset and Svyaznoy. And in 2019, two of Russia's top 10 FMCG retailers — Dixy and Krasnoe & Beloe — have combined forces.
This period of market consolidation follows somewhat moderate growth in Russia's retail sector, with retail sales expected to grow by 1.7% this year, according to Anna Nikandrova, a partner at Colliers International Russia. This, she adds, is on the back of both real disposable-income stagnation and the increase in competition among quality shopping centres. Around 1 million sq m of new shopping-centre space is expected to be opened by the end of this year. "This has led to developers shifting from classic shopping-centre construction to mixed-use concepts that offer customers the chance to shop, be entertained and solve other everyday tasks in a more convenient way, close to transport hubs, offices and other points of interest," Nikandrova says.
The move from classic shopping centres to new and more specialised formats is particularly obvious in Moscow, where 65% of new delivery in 2019 is expected to be mixed use and specialised. Prominent among these is the Ostrov Mechty, or Dream Island, amusement park, whose 190,000 sq m GLA will account for more than a third of the new space in the Russia capital, Nikandrova says.
Ostrov Mechty is based around an indoor-theme park design and will be the largest such concept in Europe when it opens later this year. This is complemented by retail, a food court, a cinema, a hotel and a concert hall, as well as residential. Construction of the park completed in May, with finishing work and the installation of attractions expected to be finished this autumn.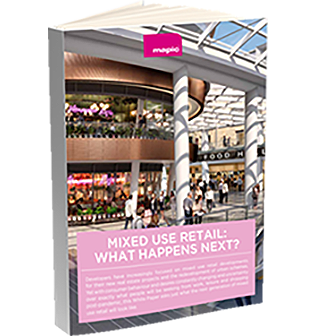 Mixed use retail and leisure: What happens next? – White Paper
Learn about the retail industry's latest data, developments, innovations and projections in our last white paper
Among the new faces to have entered the Russian market in the last year is US children's fashion brand OshKosh B'gosh, which opened in Moscow's MEGA Teply Stan mall with a 156 sq m store. OshKosh B'gosh's new Russian flagship joins MEGA Teply Stan's 'kids' cluster' — an area specially designed for families and children, which is currently being extended from 5,428 sq m to almost 14,000 sq m. Among the kid-friendly features on offer are play areas, special-interest clubs and activities, restaurants featuring children's menus, and edutainment offerings designed to help kids to learn and make friends. There is also the first children's hypermarket, which includes special play areas and is operated by Russian children's goods retailer Detsky Mir. Other international brands in MEGA Teply Stan's kids' cluster include Mothercare, CityKids, Lego and Gap Kids.
"MEGA Teply Stan is being transformed into a vibrant 'meeting place' for recreation, leisure, entertainment and dining that will attract high levels of footfall long into the future," says Vasco

Santos, global sales and leasing manager at Ingka Centres (formerly IKEA Centres), which manages Russia's MEGA-branded shopping centres.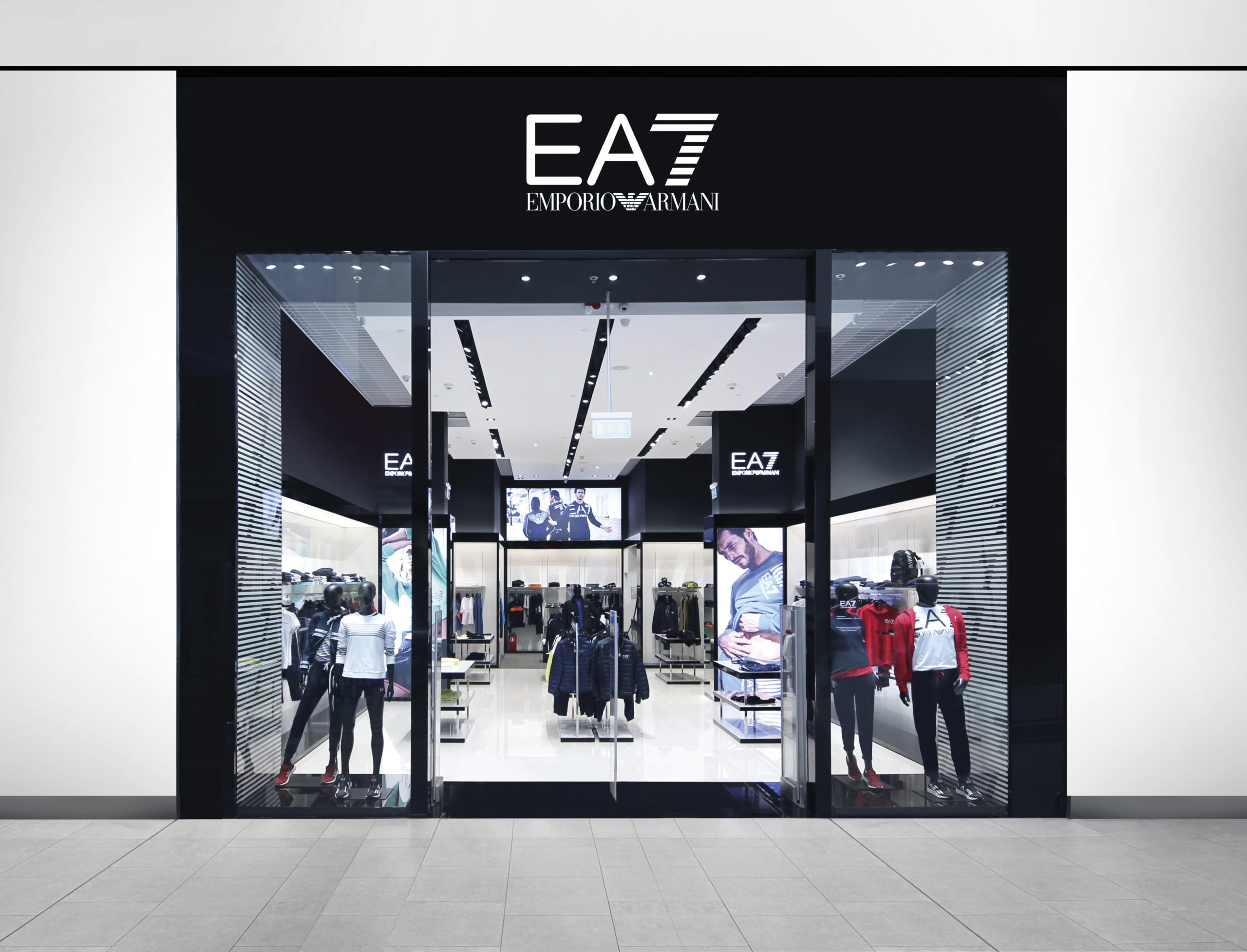 Emporio Armani's EA7 brand has also entered Russia via the same mall. It is located in a 200 sq m store within a 3,000 sq m multi-branded department store that houses brands including Karl Lagerfeld, Marc Cain and Liu Jo.
Last year, Ingka Centres announced a new strategic vision, part of which will see it take its retail-led mixed-use 'meeting place' concepts to the heart of cities for the first time. It plans to invest €3bn in centres in 30 major cities across Russia, Europe, North America, Asia and Oceania.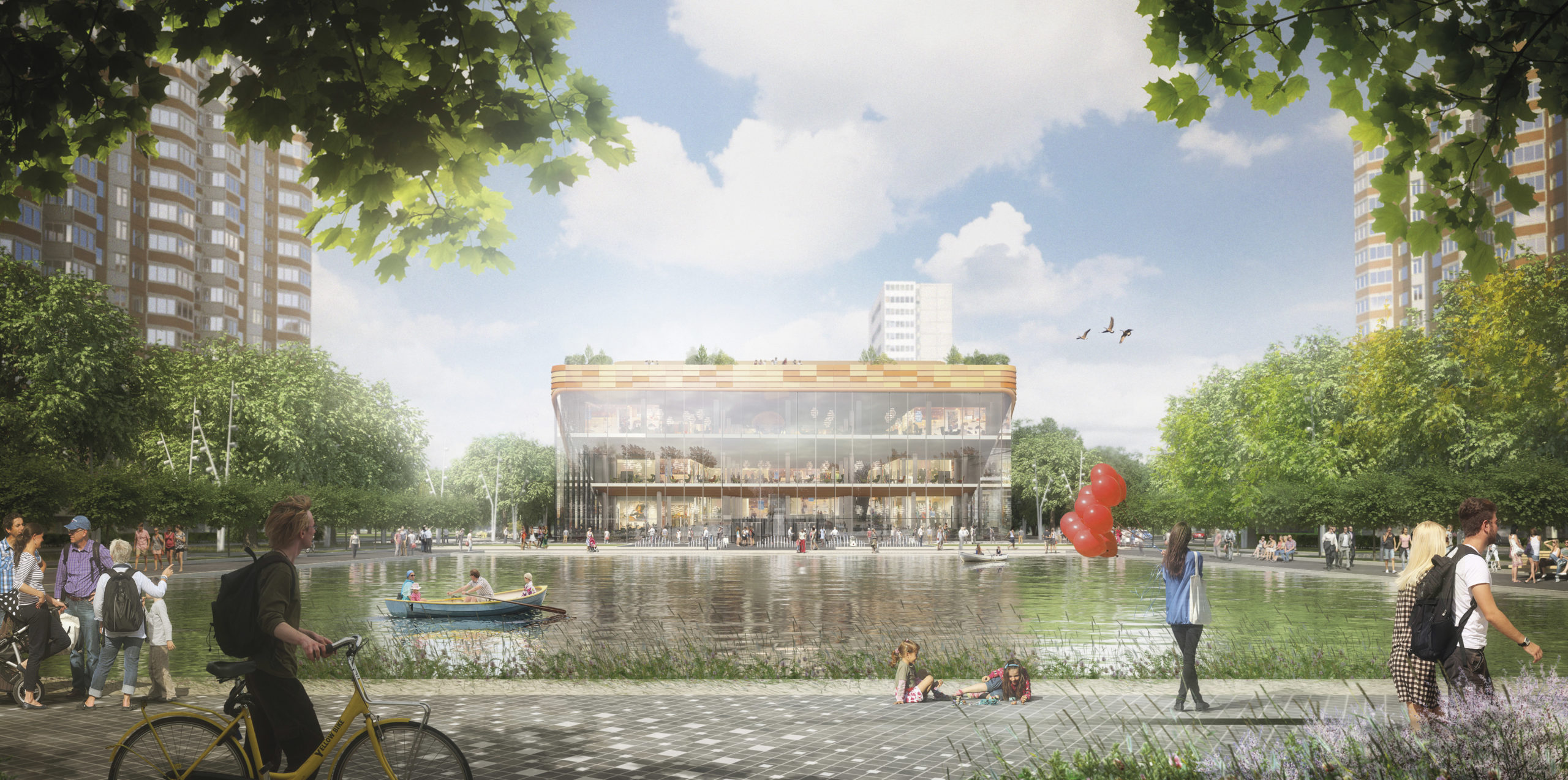 Another new concept, Angara, opened in September — the first of ADG Group's redevelopment of 39 Russian cinemas into 'neighbourhood centres'. The early results of the scheme have been revealed at MAPIC.
Grigoriy Pecherskiy, managing partner of ADG Group, says the concept will help meet consumers' changing demands. "Russian consumers are tired of the usual retail offerings and are becoming more interested in buying products that fit them personally and underline their individuality," he says. "They prefer smaller, unique places where, for example, they can chat with a familiar barista while waiting for their coffee to be made with organic milk from a family farm with a good reputation."
F&B continues to be a strong — and developing — category in Russia, with the eating-out industry growing more than 1.5 times faster than retail sales in 2017 and 2018. F&B is continuing on a fast growth trajectory in 2019, according to Colliers' Nikandrova. Against this backdrop, the majority of the ADG centres will include food halls that combine different national cuisines and support small local businesses.
"Our understanding of where the market is heading allows us to choose the best projects for our Angara neighbourhood centres to offer Muscovites the best concepts in food, integrated omni-channel sales and entertainment to suit any taste," Pecherskiy says. "But most importantly, we are going beyond retail trends and looking at what is happening in society as a whole. People are starting to value neighbourly relations more and want to feel part of a local community. Our project caters to this broad public demand. We are creating local focal points and making sure that they offer the functions that will be most popular in each specific district and micro-society."
As Pecherskiy notes, there is a strong shift to omni-channel and the best developers are embracing this trend. As a result, an increasing number of lockers and pick-up points are emerging across Russia — and Nikandrova believes many more will follow.
"The market will move to omni-channel becoming a necessity for all major retailers," she predicts. "Online delivery, in-store click-and-collect services and self-service kiosks have already been introduced by many top retailers and the market is growing. The Russian internet giants Yandex and Ozon are developing their own 24/7 locker chains and other retailers use either their own or partner services to deliver goods where the customers want them."
A number of significant trends are also evident across the CEE region, according to Marta Machus-Burek, senior partner and director of retail advisory services at Colliers International Poland. These largely reflect the trends seen in Russia, including increasing investment in mixed-use concepts and post-industrial space, and the revitalisation of cities. Entertainment and leisure and omni-channel are also strong trends across the CEE.
Machus-Burek notes that shopping centres are polarising. Prime malls, if well managed, are performing better than ever, she reports, but middle-sized centres are struggling to find their place in the market. Meanwhile, smaller retail centres are also doing well, especially those in close proximity to residential districts. "These are developing into strong community centres by adding functions such as medical centres and educational facilities to their retail offer," she says.
But it is Poland, once again, that is leading the way in the region. According to advisor JLL, the first half of the year saw the Polish market grow by 215,000 sq m of modern retail space. It is estimated that around 278,000 sq m of space across all retail formats will be delivered to the market in the second half of the year, although the completion of some developments may be put back until 2020. At the beginning of July, the overall retail investment volume transacted in Poland stood at around €730m.
"Poland is an attractive location for newcomers," says Marta Mikolajczyk-Pyrc, head of retail property management in the property and asset management department at Savills Poland. "In 2018, almost 30 new international brands entered the market and the vacancy rate in projects located in cities of above 150,000 people remains low, at circa 3%-4%."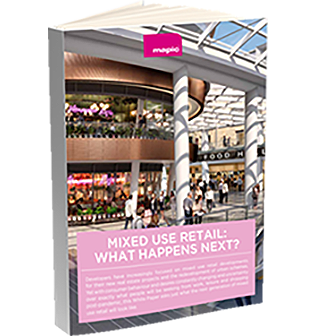 Mixed use retail and leisure: What happens next? – White Paper
Learn about the retail industry's latest data, developments, innovations and projections in our last white paper
However, market saturation is leading to a slowdown in development activity, while a Sunday trade ban is changing how retailers operate. "Interest in retail facilities in Poland on the part of investors has slightly decelerated, similar to many other European countries," Mikolajczyk-Pyrc says. "Although 2018 was a record-breaking year for the investment market in Poland, both as a whole and from the perspective of the commercial sector, the share of commercial properties in the total transaction volume dropped to 34%, more than half of which was constituted by two portfolio transactions."
Reconstruction and modernisations are rife in the current market. Mikolajczyk-Pyrc believes that this trend, thanks to the aforementioned market saturation, will gather pace and there will be fewer new facilities as a result.
"Online sales and the Sunday trading ban is resulting in changing retailer strategies and store formats, new concepts and landlords increasing food offers to diversify and become more competitive," adds Liad Barzilai, CEO of Atrium European Real Estate Management, which is increasing its focus on large, high-quality retail centres in prime urban locations and capital cities. Around 84% of Atrium's portfolio is now in Poland and the Czech Republic. In Warsaw, it owns five shopping centres, including Wars Sawa Junior, which it acquired last October, and Atrium Promenade.
Barzilai says the higher expectations of a new generation of CEE shoppers is driving demand for a new type of shopping destination. "We see increasing demand for quality spaces with interesting architecture, constantly changing fashion offers and more food diversity," he adds. "We can say it's more a social phenomenon: the creation of local communities, where food halls and food spaces are becoming the places to spend quality time with friends — or to meet future friends."
Atrium is also focused on refurbishment and extensions to bring new life to existing centres. "This gives us the opportunity to implement new retailer concepts, gives a home to online retailers looking for a brick-and-mortar presence and offers new food socialising spaces," Barzilai says. It also gives centres the flexibility to host pop-up offers and work with "young, Instagram-born brands", he adds.
As a result of these changing market dynamics, Atrium is redefining its role, moving from asset management to venue management. "We no longer manage shopping centres," Barzilai says. "Instead, they are experiential assets that present well on social media — places that are Instagramable."
Poland's strong retail performance led Primark to confirm in July that it will open its first store in the country —  a 3,600 sq m outlet over two floors in Galeria Mlociny in Warsaw's Bielany district. The retail and leisure complex opened this May, with more than 240 stores alongside 5,000 sq m of office space and 6,000-plus sq m of restaurant and entertainment options. Galeria Mlociny is 70% owned by EPP, which manages it, and 30% by Echo Investment.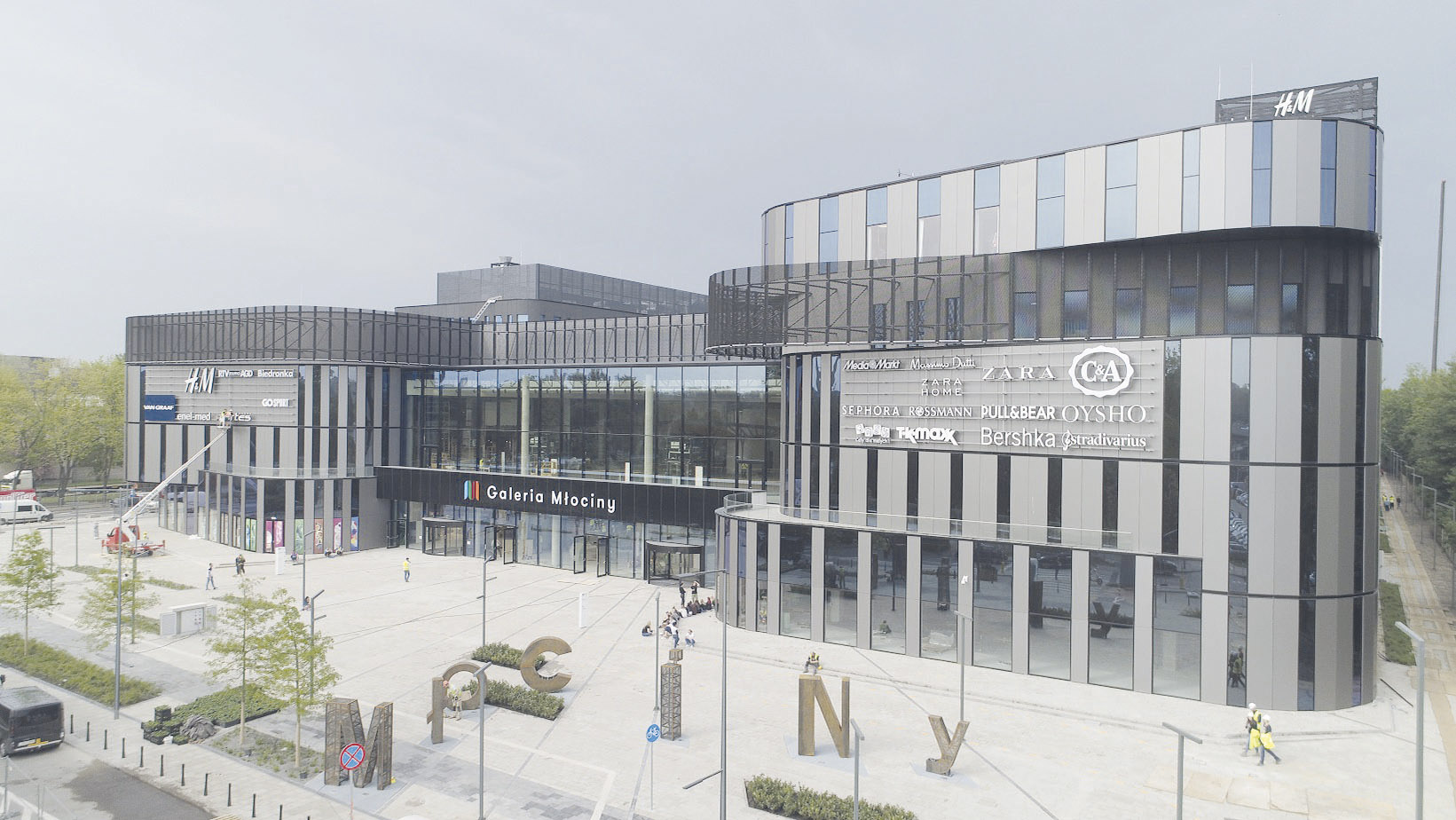 Tom Meager, group director of property for Primark, says the Irish fast-fashion retailer had been looking for a suitable location for its first store in Poland. "We're delighted to be opening in Warsaw's newest shopping centre," he adds.
Marcin Materny, Echo Investment board member responsible for retail, describes Primark's debut as sending a "strong message to the whole world that the Polish retail market still has enormous potential to accept new brands". Poland's other advantages include a first-class retail infrastructure, a strategic geographical location and high footfall," he adds.
Primark's new Warsaw store follows the opening in June of its first CEE store in Ljubljana, Slovenia. In addition, the company has announced plans to open in Czech Republic, which will also welcome a Time Out Market in 2021.
Meanwhile, CPI Property Group, the biggest owner of the retail space in the Czech Republic, reported a "record-breaking" start to 2019, marked by both project launches and the continuation of ambitious reconstruction schemes aimed at reviving premises and making the shopping experience more enjoyable for customers.

"Investments in our shopping centres will once again be in the hundreds of millions of Czech crowns this year," says Petr Brabec, CPI's head of asset management, shopping centres. "The Spektrum centre in Prague is a very special case as it's being pulled down to be replaced with a new, modern design [by architect Chapman Taylor]."
Poland also leads the CEE in another trend that is gathering in strength across the region — warehouse stock. In the first quarter of 2019, industrial and logistics space had already exceeded 16 million sq m, driven largely by the growth of the ecommerce sector. It is a development that is leading to a shift in investment focus.
"Two to three years ago, we all knew ecommerce would have a big effect on logistics, but it has been even more of a driving force and a dominant theme than we expected," says Robert Dobrzycki, CEO of Panattoni Europe. "Traditional retail is losing out in a big way. No-one anticipated the trend would come on so quickly and with so much force. Over the past 12 months, many investors have begun to perceive logistics as the best asset class going forward and have started to acquire properties in the sector to hedge against the weaker performance of the retail assets they hold."
Dobrzycki says Panattoni is being asked to find sites for big distribution centres located close to large labour pools, as well as smaller last-mile facilities situated closer to the consumer. "Ecommerce's growing share of the market is a very positive trend for the sector because it uses three times as much distribution space as regular retail," he adds. "It accounts for around 30% of our business today, compared with less than 5% five years ago."
Colliers' Machus-Burek suggests the trend could result in a new use for struggling retail centres: "Shipping and logistics centres may be the new hot tenant or developer for vacant centres, because they can take advantage of these large vacant sites once they appear on the market."
Are you looking to expand your business in Russia? Don't miss MAPIC Russia on 21-23 April in Moscow. You can contact directly Nataliya Novikova.