The Russian retail market is expected to face challenges this year, not least because VAT increased by 2% in January. Some of the country's largest retailers are repositioning, looking at mergers and acquisitions as they prepare for the next phase, while the slowdown in new shopping centre projects has helped existing malls to reduce vacancy rates.
This month Russian supermarket chain Lenta was drawn into a bidding war after larger rival Magnit proposed a buyout of the retailer to challenge a takeover deal struck by steel tycoon Alexei Mordashov. Magnit, Russia's second-largest supermarket chain, has made a non-binding proposal to buy Lenta and the tussle for control of the country's third-largest grocery retailer comes amid a period of intense corporate flux, with traditional chains under pressure from online challengers and smaller, more tech-savvy rivals.
Mordashov's offer for Lenta would allow the billionaire, Russia's fourth-richest man, to combine the business with Utkonos, Russia's biggest online food retailer, which he owns, in a bid to increase its scale and purchasing power.
Meanwhile, Dixy Group has been linked with a merger with the Krasnoye&Beloye and Bristol chains and in March shareholders in Spain's DIA backed a rescue plan for the faltering supermarket chain in a vote which clears the way for Russian tycoon Mikhail Fridman's investment fund to proceed with a takeover bid. Fridman has built his X5 Retail Group into Russia's biggest food retailer with more than 13,000 stores.
These changes are redefining a market which has seen stop-start phases of booming development and sudden halts, as wider economic and political issues have impacted retailing.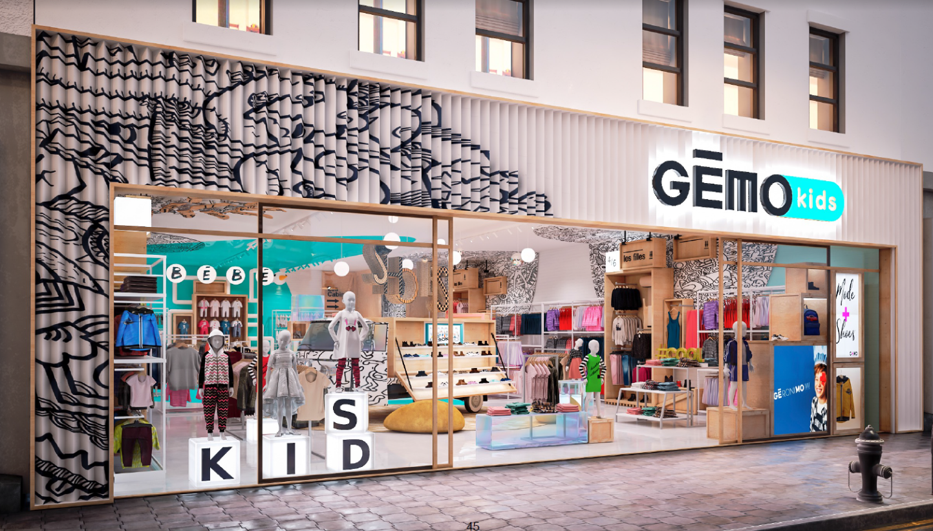 "We now see formation of a new reality," says Tatyana Divina, associate director, deputy head of department, research at advisor Cushman & Wakefield. "The retail real estate market in Russia has passed through the phase of active growth and 'weight gain'. The market is close to maturity."
She cites construction activity at between 0.5-0.7 million sq m in 2017-2019 as opposed to 1.7-2.3 million sq m between 2014-2016 as evidence of this. Shopping centres that opened after 2014 with a high vacancy rate are reducing voids significantly, she says, while new properties are gradually gaining the attention of consumers and retailers. Developers are focused on their existing portfolios rather than new development, targeting footfall increases, updating concepts and searching for new formats and approaches.
"F&B is the one of the most actively developing segments, players are expanding both within the country and are also announcing international expansion plans," says Divina. "Market consolidation is one of the main trends – large national and international retailers are taking over local chains or the assets of international retailers leaving the market."
Developers are focusing on neighbourhood shopping centres instead of large regional and super-regional shopping centres. As a result, the average size of projects delivered to the market is decreasing and activity is concentrated in the large cities, with ADG's neighbourhood schemes in Moscow a prime example.
"Since September 2018 we have seen an increasing demand from occupiers for our projects. Over this period, we have closed 142 deals, with another 164 to be closed in the coming few weeks. Our first project, Angara is 91% leased and we believe it will be fully leased by its opening in 2Q 2019," says Maxim Karbasnikoff, head of retail, ADG group. "Our teams are doing a great job with potential retailers to create new formats that fit changing consumer's pattern and increasing digitalisation of our business. We are also extremely focused on working with local communities that, we believe, will maximise the customer flow in our projects."
Retailers are working to redefine their offers and their store portfolios within this changing market. One such example is VostokInvest, which is the exclusive Under Armour franchisee in Russia.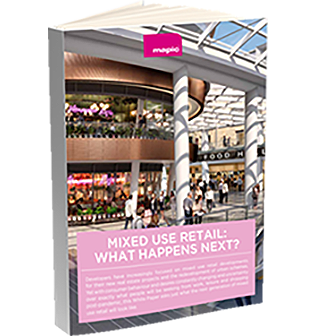 Mixed use retail and leisure: What happens next? – White Paper
Learn about the retail industry's latest data, developments, innovations and projections in our last white paper
"We operate 11 full-price five and outlet stores in Moscow, St Petersburg and Ekaterinburg," says CEO Yaroslav Savin. "Our first store opened in October 2017 and by the end of 2017 there were already 10 stores, so we have jumped into the market quite aggressively and covered all key malls in the country."
The focus is Moscow, then St Petersburg and Ekaterinburg and the company's vision is to look at cities with one million and above populations and Savin estimates that, to be competitive, any big sports brand should have around 70-80 mono-brand stores across the country.
"The sports fashion market in Moscow is growing compared with last year. Key malls in regional cities are showing positive dynamics as well," he says. "Sportswear is especially growing as a lifestyle brand and yes, there are still extremely low levels of sports participation in Russia versus Northern America and Europe but people who are joining sports and exercise are increasing year by year. That's why our part of the market should grow next year."
In any mention of affordable watch brands today, it's impossible not to acknowledge the dominance of Daniel Wellington, the Swedish start-up that founder Filip Tysander based on a man who he met while traveling. Wellington was spotted wearing a vintage Rolex with a rugged, military-inspired NATO strap, which inspired Tysander to create his own line of watches with interchangeable straps.
Since its founding in 2011, Daniel Wellington has sold over 11 million watches worldwide and has based expansion in Russia from capital Moscow, while also focusing on travel retail
"Currently we have four stores up and running, all in the Moscow region. We're targeting prime locations around 25-55 sq m in malls with strong footfall. We prefer to be located close to fashion and accessories brands in the premium or young segment," says Louise Wintzell, European expansion manager. "We'll continue around Moscow but focusing on securing locations in Saint Petersburg, Ekaterinburg, Sochi, Kazan and Novosibirsk. We want to be in prime locations with high footfall and fashion orientated neighbours. We're also looking at Kazakhstan and Ukraine."
She says market sentiment dictates "Fast decisions and straight forward dialogues" and says "This year we've signed four locations and we plan to secure at least four more."
Meanwhile, French female fashion brand Jennyfer is working with two major digital players, La Moda and Wildberry, in Russia and international director David Marche says: "The brand is already known because we used to have around 25 stores before the crisis. Our positioning and our prices suit the Russian market very well."
Jennyfer already operates in more than 30 countries and the company's current priorities are Spain and Mexico, plus ongoing expansion in markets such as the Middle East. However, while Marche says "Russia is a difficult market to enter right now" it is also "definitely a market we strongly believe in, we are looking for the right partner and the right momentum."
Marche adds: "I think the retail market will continue to be very tough, especially for mid-range retailers. Now, it is no longer time to speak about the use of digital but to really implement it in an efficient way. For Jennyfer, I am very optimistic because since last August, we have new and very strong shareholders (Guess, Veepee-Vente Privée, a major digital player in France and Europe), who are pushing us to re-invent the company with a new positioning and a significant use of digital marketing."
To discover international retailers looking to expand in Russia, click here!