The former is reflected in not only the continuing rise of e-commerce and online retailers and the growing rise of social media, but also the need for increased transparency about the supply chain, contractor payments and working conditions, the environmental impact of goods and services and their provenance.
These influences and changes in consumer behaviour will undoubtedly also begin to reshape physical destinations, with destinations also needing to underpin their environmental impact and their role in the communities in which they are based. For most European countries, the days of dropping a new shopping centre into a location with no regard to its environs are over.
Not least among the new changes are the emergence of the metaverse – still a little understood concept, which merges technologies and behaviour – and the sudden rise of NFTs, which like cryptocurrencies have become highly valuable yet volatile investment platform.
Retail sector report
In its latest predictions for the year ahead Deloitte, in its retail industry overview, said: "2022 is set to be an interesting year for retail as the sector looks to shake off the challenges of the last two years and take a big step forward to defining what the future shopping experience will look like.
The future is exciting, with new technology paving the way for a more immersive online experience, new consumer behaviour driving both product and business model innovation, and the world's biggest brands putting aside local competitive pressures to tackle the biggest issues facing our society and planet.
However, 2022 won't be plain sailing for all. There are plenty of headwinds to keep retailers' minds focussed on the here and now; COVID-19 remains a concern as long as new variants are emerging and parts of the world remain unvaccinated, the supply issues of 2021 – especially those caused by the semi-conductor shortage – aren't completely behind us, and household finances will come under increasing pressure as a squeeze on the cost of living takes hold for many, putting a dampener on the ability of the consumer to spend.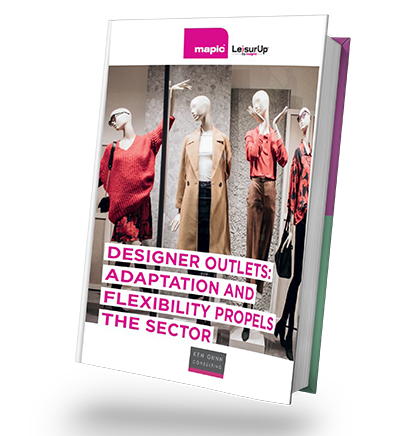 Designer outlets: adaptation and flexibility propels the sector
Find out the latest information on the brands expanding across Europe, ranks the top 40 outlets in Europe, focuses on the rise of F&B and leisure and details the latest developments and extensions.
The six trends Deloitte identified in its global retail industry overview for 2022 are:
Hello Gen Z: Return to spender
Deloitte: Attracting Gen Z customers is becoming increasingly important as they become both customers and employees. The generation born between 1995 and 2010 has now joined the workforce. Not only do they have their own spending power and are no longer reliant on parents, they also have strong and distinctive wants and needs that retailers and brands need to provide for.
Retail in a digital world: Into the metaverse
Deloitte: The online and digital retail world is no longer the sole preserve of the agile start-up or online pure-play business. We have begun to see the major established retail businesses fight back by embracing digital themselves. The modern retailer's journey into digital sees them adapting their core, exploring digital products and experiences, and exploring the metaverse​.
Convenience scales up: Light touch payment
Deloitte: With consumers demanding a frictionless and often contactless retail experience, checkout-free stores, ultra-fast and autonomous delivery are rapidly becoming mainstream. ​
Retailers diversify: Stepping out of comfort zones
Deloitte: Conscious consumerism and a challenging market is encouraging retailers to diversify and move into completely new businesses to utilise their assets better and find new sources of growth.
Circularity: Play it again
Deloitte: Circularity is on a fantastic growth trajectory with the second-hand clothing sector expected to grow faster than fast fashion. Meanwhile, consumer attitudes towards sustainability mean that traceability is a critical capability required to deliver on climate promises​ and achieve science-based targets to reduce emissions.
Collaboration: Retail, brands and influencers
Deloitte: Through progressive and distinctive collaboration retailers can achieve something greater than the sum of its parts. In the year ahead, retailers and brands will collaborate to create brand distinctiveness and to tackle the biggest issues in society, such as climate change.
To find out more read the full white paper, please fill out the form on the right =>