Sustainable thinking in retail and retail real estate is gaining traction globally, with some unlikely businesses among those championing the cause. Has ESG finally broken through and will it be consumers or the industry that drive reform?
So who is setting the green agenda? Is it outspoken environmental campaigner Greta Thunberg? Or businesses such as Marks & Spencer with its longstanding Plan A (because there is no Plan B)? Or is it retail trailblazers such as Patagonia, Body Shop, ThredUp and more? Or might the real catalyst for change simply be the soaring cost of energy, which weds green credentials and cost management together.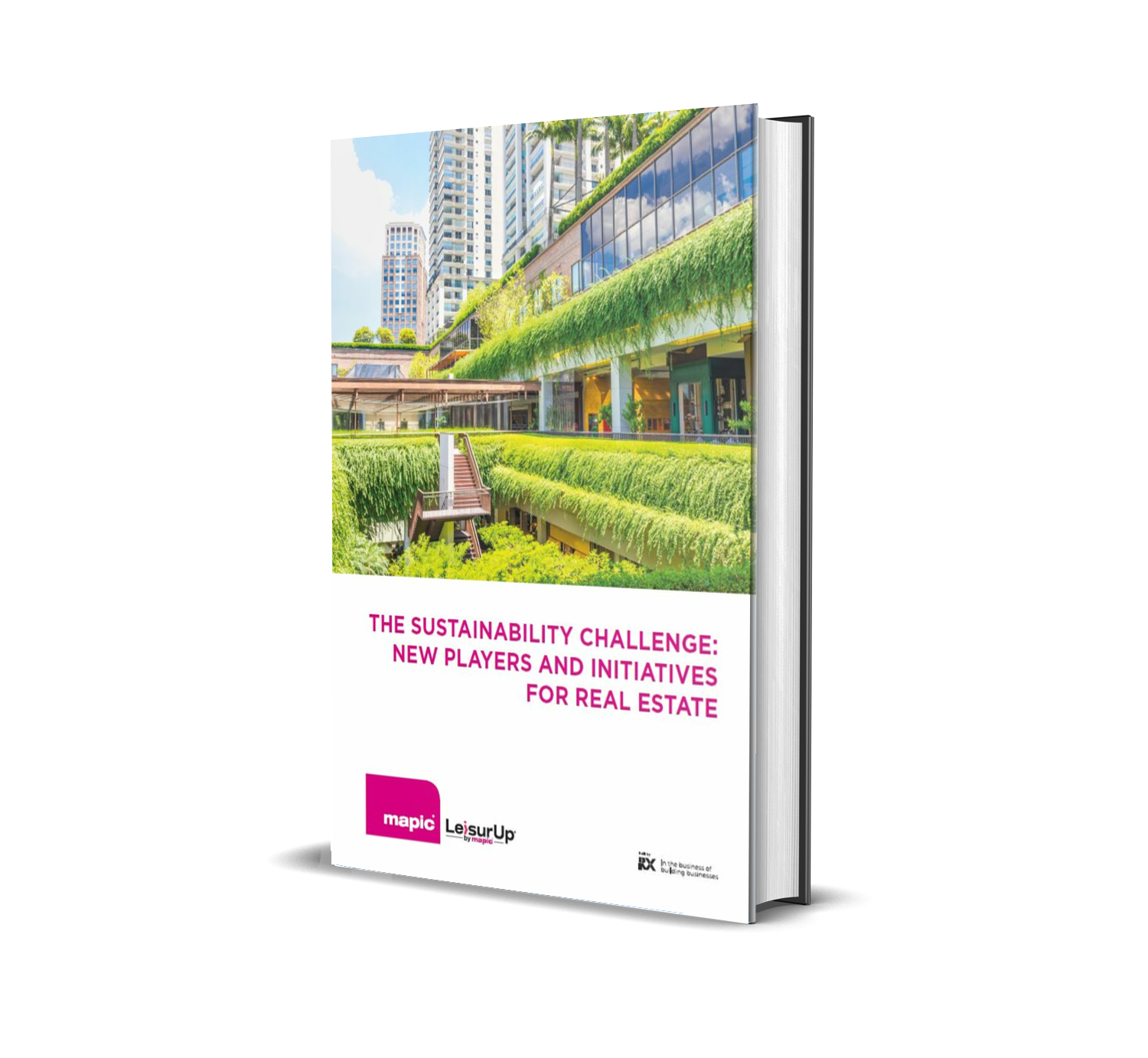 The sustainability challenge
NEW PLAYERS AND INITIATIVES FOR REAL ESTATE Find out the 5 hot topics for retail property
The real estate sector is also working in an increasingly regulated environment, where legislation is dictating a greener approach to development, redevelopment and asset management. And some of this pressure is coming from investors, who are increasingly hesitant to fund projects that may be difficult to sell in the future should they not meet stringent requirements.
By contrast, for retailers much of the impetus is coming from consumers, many of whom are making more environmentally responsible decisions about what they buy and who they buy it from. This can be seen in everything from the rise of veganism to the growth of ethical-based brands, but by contrast many shoppers are still happy to buy fast fashion, fast food and disposable products.
What will undoubtedly impact all elements of the industry is that regulators in Europe and the US have also been given far stronger powers to clamp down on those who make green claims that they cannot substantiate. So in the future companies will have to be able to stand by their environmental claims.
In this snapshot of the retail and retail property market, we look at some of the key areas impacting the industry.
Investment and development
A growing number of major players are pursuing carbon reduction goals, many of which are tied to The Paris Agreement, established in 2015; and the European Union is developing regulations that will impact how the retail property sector will invest, build, and manage its assets. And greater focus is turning towards the retail real estate sector and establishing policy.
And developers are responding. Opting to put sustainability at the heart of business decision-making is "the best investment we've ever made", according to Antoine Frey, chair and CEO of the French real estate investment company that bears his name.
Frey is the first business in its sector to become an 'entreprise a mission', which means it has committed to a legal framework of specific sustainability goals and strategic decisions with a wider remit than solely making money. As a certified B Corp, it must now maintain high standards of social and environmental performance, transparency, and accountability.
The real estate firm has pledged to operate in an environmentally friendly – and community-minded – manner and Frey, who is speaking at MAPIC, says the company has acquired and now manages 1,500 ha of French forest, which is used to supply the construction firms that develop its shopping malls.
Unibail-Rodamco-Westfield (URW) set the tone adopted by many of the large real estate players in 2022 with its appointment of Sylvain Montcouquiol as chief resources and sustainability officer. The newly established board role elevates URW's environmental and wider sustainability strategies within the organisation.
French counterpart Klépierre was recently recognised for the excellence of its corporate social responsibility (CSR) policy in the 2022 Global Real Estate Sustainability Benchmark (GRESB) assessment. For the third year in a row, Klépierre ranked top of the "Global Retail Listed", "Europe Listed", "Europe Retail" and "Europe Retail Listed" categories, improving its score by one point to 98/100 overall.
This compared to an average of 79/100 among similar companies and 74/100 for all GRESB participants at a time when the group prepares to conclude its first five-year Act for Good plan.
"While energy efficiency has today become a short-term emergency, these results encourage us to continue to think long term. That is what we have done throughout the Covid crisis, by staying focused on achieving our goals without compromising on our commitments," says Jean-Marc Jestin, chairman of the Klépierre Executive Board.
But they are far from being alone. Almost all the major retail real estate developers and the financial houses providing investment have ESG and CSR strategies in place and concerns over schemes becoming isolated and illiquid are fuelling the desire to ensure that projects are sustainable.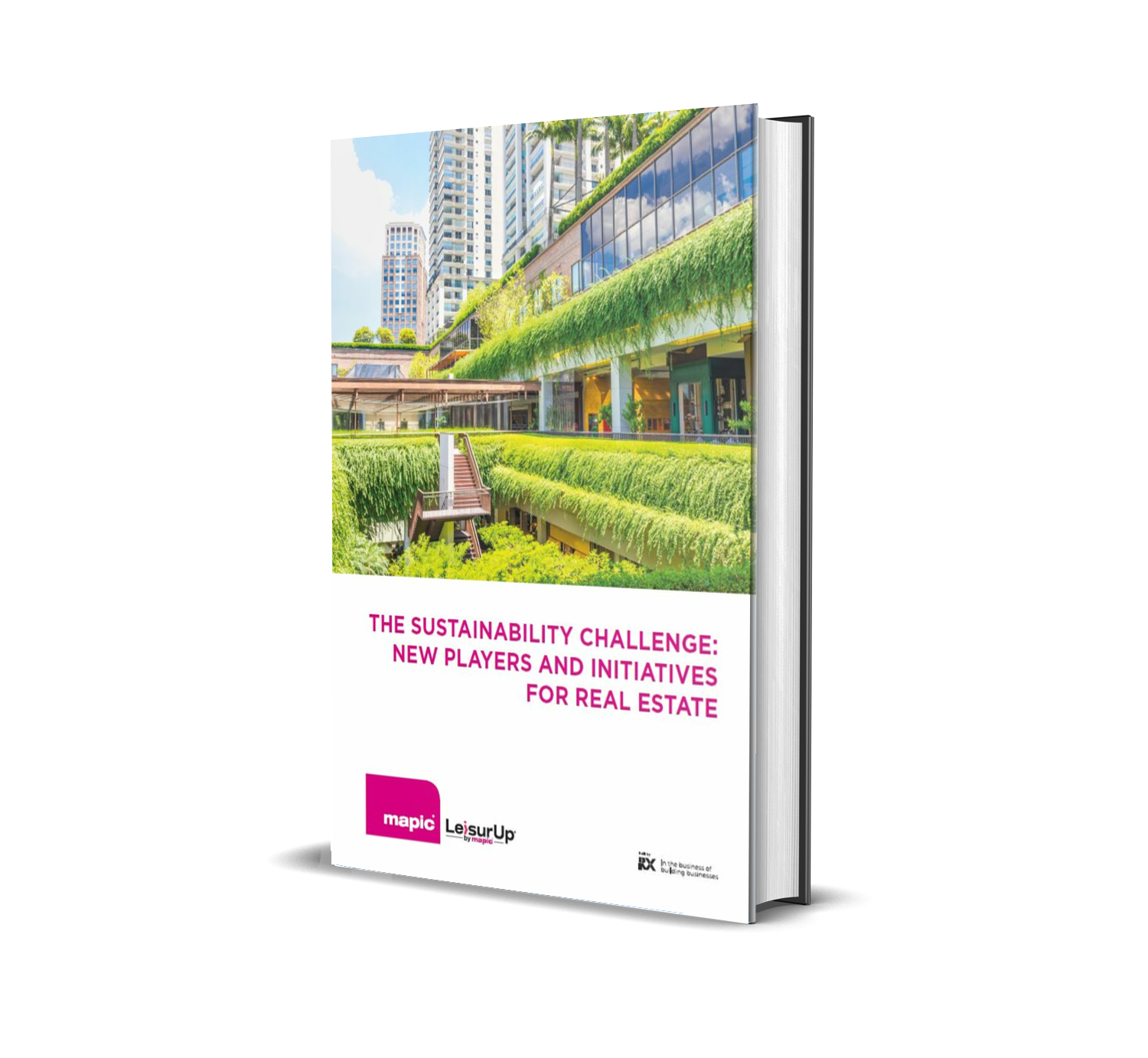 The sustainability challenge
NEW PLAYERS AND INITIATIVES FOR REAL ESTATE Find out the 5 hot topics for retail property
Re-sale and rental
The fashion industry is responsible for a large proportion of the waste across the wider retail industry and not surprisingly, much of the focus in recent times has turned to how the industry is addressing concerns about how it uses materials, depletes water and the ethos of fast fashion as innately disposable.
Part of the response has been resale platforms, which have proliferated, especially among the fast fashion and international fashion chains. Zara has recently launched a pre-owned service, Zara's first step into resale or repair, which enables shoppers to book repairs and donate unwanted items online or via a store, and post Zara purchases online for sale.
Zara started installing clothing donation bins in Europe in 2016. Under a new partnership with the Red Cross, shoppers can request collection from their home.
It is understood that the pre-owned service is not expected to be profitable initially. Paula Ampuero, the head of sustainability at Zara, says: "At this stage, this platform is exclusively conceived as a tool to help customers extend the lifetime of their clothing and take a more circular approach."
Zara joins an increasing number of retailers dabbling with rental, resale and repair as the industry faces criticism over its high carbon footprint and shoppers demand more environmentally sustainable or "circular" options that enable reuse or recycling of resources.
UK department store Marks & Spencer has teamed up with Dotte to enable resale of children's clothing, Joules is working with Reskinned on resale, and John Lewis's FashionCycle service offers shoppers a discount voucher in return for bringing back five items.
International fashion brands Uniqlo, H&M, Asos and Shein are among those to have created resale platforms, while department store Selfridges aims for almost half its interactions with customers to be based on resale, repair, rental or refills by 2030.
Chinese fast-fashion giant Shein – one of those companies to receive the most criticism – has launched a new online peer-to-peer resale platform in the US to allow users to purchase and sell previously-owned Shein clothing. The platform is being called Shein Exchange and is intended to simplify the resale process, making it easy for sellers to list their items on the platform.
Shein Exchange has been created in partnership with specialist Trees, and is currently available to all customers in the US, with the company saying that it has plans to expand to other global markets next year.
"At Shein, we believe that it is our responsibility to build a future of fashion that is equitable for all, while also accelerating solutions to reduce textile waste," says Shein global head of ESG, Adam Whinston, of the initiative. "The goal of Shein Exchange is to make resale just as easy and convenient as buying something brand new, while also igniting a cultural movement of circularity within our own Shein community.
Luxury fashion is now available for hire at Frasers Group-owned Flannels, with the business starting to work with rental platform Hurr and launching a dedicated website for the service. It is the first time Flannels has launched a rental range.
Perhaps the best known among the upmarket rental services is Rent The Runaway, although it has seen its share price plummet since an IPO last year.
This suggests that despite a lot of positive press about rental models, especially in the UK where numerous players have opened pop-up stores and brands have launched rental options, it is yet to become as mainstream as resale.
Rent the Runway's focus on luxury is likely to come under further pressure, with the cost of living challenges and rising inflation.
These types of principles have also been reflected in more community- and maker-oriented retail and destinations. One such example is the Ingka Centres launch of a new rental platform at community shopping centre Livat Hammersmith, London, called the Library of Things. Customers can rent out tools and household items and are able to share practical skills like DIY and repairs with others. Founded in 2016 the concept is now open in nine locations across London.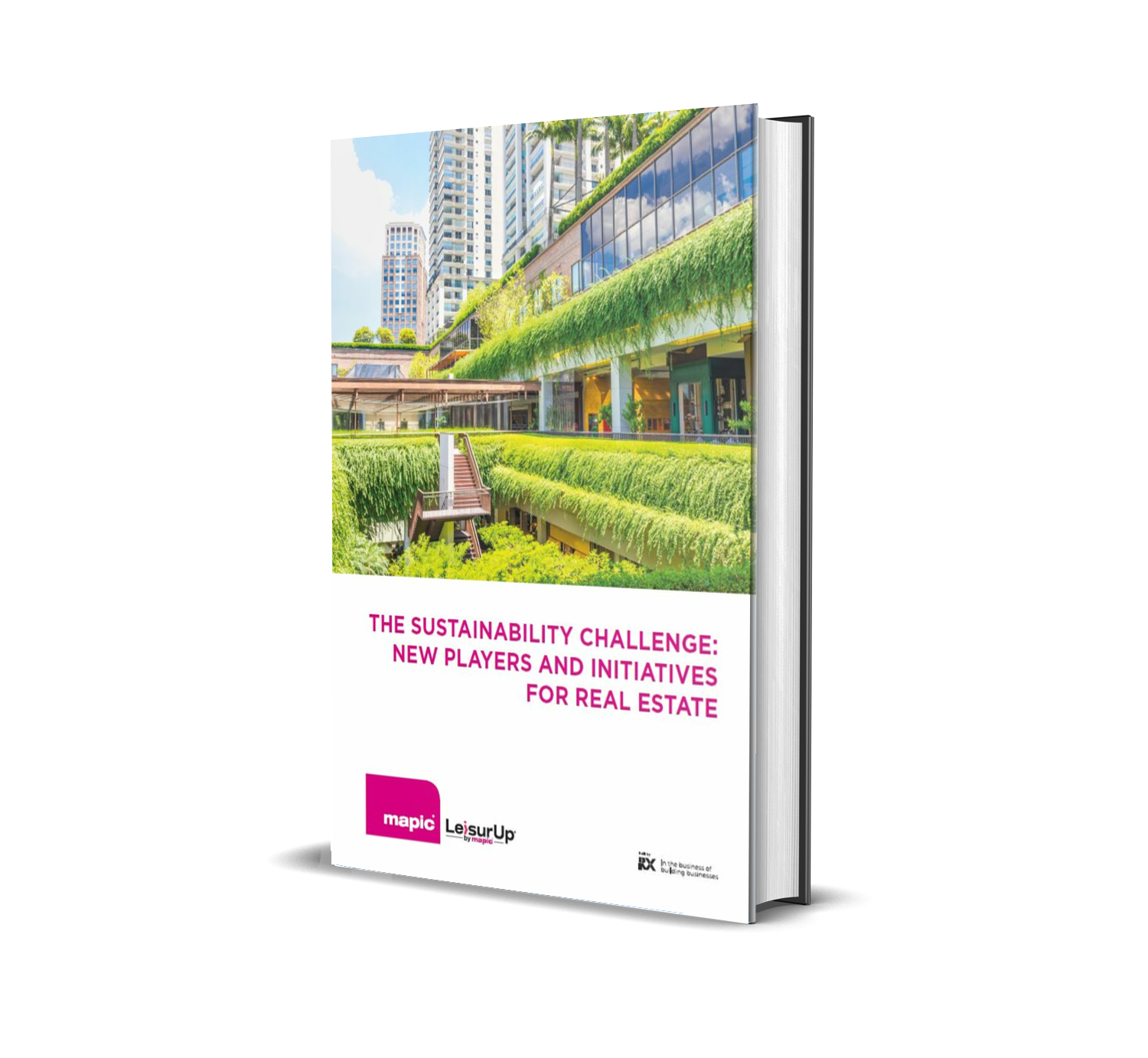 The sustainability challenge
NEW PLAYERS AND INITIATIVES FOR REAL ESTATE Find out the 5 hot topics for retail property
At the same location Ingka Group and fast fashion retailer H&M have introduced Atelier100, a maker-based concept store for local creatives. While it has debuted in London, it could equally exist in Stockholm or Paris, Berlin or Barcelona, and the project initially launched in April with a call for creatives, makers and manufacturers to share their ideas. The aim is for the first selection to begin selling their products from this autumn.
Camilla Henriksson, global brand manager at H&M, says that local relevance is at the heart of the project and the form must be dictated by the host city and its creative community. "We want to see how this plays out," she says. "It has to be driven by the makers and it is a challenge to us simply to be curators."
Henriksson is also in charge of developing H&M's Looop initiative in Stockholm, where customers can bring in old clothing to be re-made as something new. Henriksson says that it has proved to be popular but that it remains in "the early stages of developing at scale" because the machinery is large – although getting smaller – and the process takes three to four hours.
"We do hope to build more," she says. "It very much fits with our ethos to be responsible for the whole lifecycle of our products."
Elisabeth Laville, founder of sustainability consultancy Utopies, and another speaker at this year's MAPIC, adds: "It is about radically shifting the business model to build purpose-driven real estate companies, who not only tend to minimise their negative impacts but try to have a positive impact on society and the planet."
Regulation over greenwashing
But if consumer desire for better sustainability and environmental improvement, plus the desire of investors to protect the long term, is the carrot, there is also a stick.
The raid earlier this year on the offices of German asset manager DWS by officials should serve as fair warning about a new type of corporate scandal. Not suspected of money laundering or tax irregularities in this case, DWS faced allegations – which it refutes – of 'greenwashing'.
The prosecutors said they were following up on news reports and a whistle-blower's allegations that DWS sold investments as "greener" or "more sustainable" than they were, and the move foretells a global impatience about ambiguous claims regarding environmental, social and governance (ESG) issues.
Regulators in the US have also started to clampdown. Trillions of dollars have flowed into stock funds focused on ESG but with no common standards defining ESG funds, each makes its own rules. The Securities and Exchange Commission (SEC) recently fined BNY Mellon $1.5m for allegedly misstating and omitting information about ESG for some of its mutual funds.
SEC chair Gary Gensler has announced a proposed rule that would establish disclosure requirements for funds and advisers that market themselves as having an ESG focus. The rule aims to ensure "that investors have consistent and comparable disclosures about asset managers' ESG strategies so they can understand what data underlies funds' claims and choose the right investments for them."
In the UK, the Competition and Markets Authority (CMA) has also started to set out new expectations following the launch of the Green Claims Code last year detailing how businesses can communicate their green credentials without misleading customers or stakeholders and breaching consumer protection law.
The impact of that has already been seen in the UK, where online fast fashion retailer Asos recently removed the 'Responsible Edit' section of its website, which brought together all clothing it deemed sustainable. The move came ahead of an investigation into potential greenwashing by the CMA.
The CMA is investigating Asos, Boohoo and George at Asda over their potential use of "misleading eco claims", with the watchdog concerned that brands are using vague language to market items as environmentally friendly, or weak criteria to decide if products are sustainable.
This may create the impression that clothing collections such as the Responsible Edit "are more environmentally friendly than they actually are", the CMA said.
As MAPIC approaches, sustainability is at something of a crossroads. While the topic is far more mainstream than even 12 months ago – and there are far more brands launching initiatives – consumers are being hit by a cost of living crisis across most of the world.
The concern is that many may be forced to make lower cost, and less sustainable decisions about what they buy and where they buy it from.
But nonetheless, the momentum for change appears to be here to stay. For brands and buildings looking to retain value in the long term, there really is little choice but to go green.