Given that surveys time and again identify women as the principal retail buyers within families, it remains mystifying that retail has been so slow to embrace women in retail leadership roles. Of course, there are plenty of historical women leaders and founders, many of whom launched game-changing retail names and brands or redefined existing businesses. Yet within the boardroom, lack of diversity continues for women in retail, especially in Europe which trails behind a more progressive US boardroom culture.
However, the story is slowly changing and last year we highlighted the senior women leaders at the forefront of retail innovation, playing our small part to celebrate International Women's Day by highlighting some of the top women executives at leading retailers and brands.
It was hugely well received, so once again we have highlighted 20 of the most influential women – this time in women in retail leadership in the property currently steering the businesses forward. The list will undoubtedly cause many of you to ask 'but what about…?' So let us know who you think we should feature in future articles!

Women in retail: 20 for 2022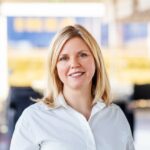 Cindy Andersen, managing director, Ingka Centres
Ingka Centres opened the first urban Livat format in Hammersmith, London recently and has further projects in San Francisco and Toronto in development, as it mixes between major lifestyle centres and downtown formats. Andersen – a long-time IKEA executive – is at the helm and back globetrotting to identify further city locations as the retail group reaffirms its commitment to physical shopping.
Judith Everett, executive director, purpose, sustainability and stakeholder, The Crown Estate
Judith Everett joined The Crown Estate in 2013, and sits on its group leadership team as executive director of purpose, sustainability and stakeholder. In this role, she is focused on driving forward The Crown Estate's commitments on Net Zero. Prior to joining The Crown Estate, she worked with Shell, Scottish Enterprise, Columbia Threadneedle Investments and AstraZeneca.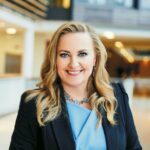 Joanna Fisher, CEO, ECE Marketplaces
As CEO of ECE Marketplaces, Joanna Fisher has been responsible for the entire shopping centre business of the ECE Group since January 2021. For more than 20 years, the management of shopping centres has been her core business at ECE and she is also a self-confessed shopping addict, plus an advisory board member at MEC Metro-ECE.
Rita-Rose Gagne, CEO, Hammerson
Rita-Rose Gagne is just over a year into her tenure as CEO of UK-based retail developer Hammerson after spending nearly 14 years with Canadian investor Ivanhoe Cambridge. She is heading a major transformation of the Hammerson business, which recently found a buyer for its Leeds retail assets.
Ana Guedes de Oliveira, managing director, asset management, Sonae Sierra
Ana Guedes de Oliveira is currently managing director of asset management at Sonae Sierra. Since 2009, she has managed the company's real estate development area, and is also a member of the sustainability committee. In 2002 she took charge of the company's investment management activities and previously managed the company's asset portfolio.
Kajsa Hernell, managing director, Nordic Council of Shopping Centers
Kajsa Hernell has been managing director of the Nordic Council of Shopping Centers since 2018, after working across a range of industries, most recently with Stockholm-based Sveriges Textilhandlare, supporting the Scandinavian fashion sector.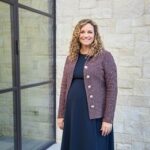 Laura Hines-Pierce, co-CEO, Hines
Laura Hines-Pierce is co-CEO of Hines, working with chairman and co-CEO Jeff Hines to help strategy and manage key risks. She is a member of the firm's executive committee and a member of the investment committee. She joined Hines in 2012 and her responsibilities included zoning and entitlement, plus relationship management with equity partner Ivanhoe Cambridge.
Kim Hourihan, CIO, CBRE Global Investors
Kimberly Hourihan began her real estate investment management career in 1990 and joined CBRE Investment Management in 2007. In her previous roles with the firm, she served as CIO for the Americas Direct real estate business, as an executive managing director and fund manager, and as the portfolio manager for two international sovereign wealth fund clients with total AUM with the firm of more than $4bn.
Sally Jones, head of strategy, digital and technology, British Land
A long-term executive at British Land, from February 2020 Sally Jones moved on from investments to take on responsibility for technology in addition to her strategy role to cover all British Land's digital and tech activities, joining up the digitalisation of its spaces and insights with the broader technology organisation. She is also responsible for business improvement, which includes the group's project management office.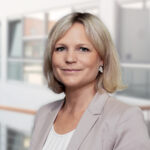 Annette Kröger, CEO North and Central Europe, Allianz Real Estate
Annette Kröger is CEO of North and Central Europe at Allianz Real Estate Germany with responsibility for Allianz' real estate investments within the market area of Germany, Austria, CEE, Nordics and Ireland. Having joined Allianz RE in 2009, she became head of acquisitions in 2011 and in 2015 she was appointed CEO of Allianz Real Estate Germany.
Daniela Lauret, chief development officer, Klepierre
Daniel Lauret learned the retail business through design and master-planning, working for the French office of Wimotte & Associates before spending a decade at global practice Chapman Taylor. In January 2021, she took over as chief development officer at French real estate giant Klepierre.
Sara Lucas, chief executive, Grosvenor Property Europe
Sara Lucas is responsible for leading, implementing and growing Grosvenor's investment and development activities in Europe and is based in Paris. Before being appointed CEO in 2019, she led the portfolio management activities of Grosvenor's European business. Prior to joining Grosvenor in 2011, she worked at the Royal Bank of Scotland where she was director in the real estate finance department. Prior to this, she was a director of Savills France.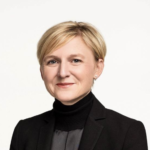 Susie McCabe, co-CEO, McArthurGlen

Susie McCabe earned her stripes in retail, a long-time executive with Polo Ralph Lauren – where at points she was focused on its outlet business – before joining Under Armour as its SVP of global retail. Now she is co-CEO of designer outlet giant McArthurGlen Group as the business looks to build on easing travel restrictions.
Kathleen McCarthy Baldwin, global co-head of real estate, Blackstone
Kathleen McCarthy Baldwin is the global co-head of Blackstone Real Estate, the largest owner of commercial real estate globally, with a $448bn portfolio and $279bn in investor capital under management. McCarthy focuses on driving performance and growth for Blackstone's real estate business. She previously served as global COO of Blackstone Real Estate.
Amy Muska O'Brien, global head of responsible investing, Nuveen
Amy O'Brien leads a 20+ member team and is responsible for creating a holistic responsible investment vision and unified framework across Nuveen and TIAA. The framework establishes the firm's overall philosophy as well as guidelines for incorporating RI disciplines in investment decisions and new product development.
Christina Ofschonka, managing director fund management, AEW
Christina Ofschonka is a managing director and senior fund manager at AEW, based in Frankfurt. She has overall responsibility for the management of AEW's pan-European core funds, including fund strategy, portfolio construction and client relationships. Prior to joining AEW in 2016, Ofschonka worked as a portfolio manager at Alte Leipziger.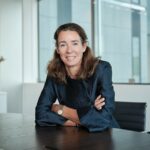 Sophie Van Oosterom, global head of real estate, Schroders
Sophie Van Ooosterom has worked across a number of major investment groups, including Lehman Brothers, Silverpeak Real Estate Partners and, more recently CBRE Global Investors. In January 2021 she joined Schroders as global head of real estate.
Claudia Plath, CFO, ECE Group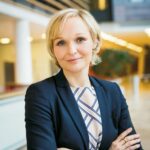 Claudia Plath has been CFO of ECE since 2013. Her career at ECE began in 1996 as a controller. After five years, she took over management tasks as team leader in controlling in 2001. From 2004 onwards, she led the asset and corporate controlling division including the national subsidiaries. As managing director finance, Plath has been responsible for accounting, controlling, risk management, corporate finance, and asset management for all shopping centres since 2013.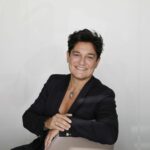 Caroline Puechoultres, chief customer officer, URW
Caroline Puechoultres is a seasoned retail professional, with a career history that spans Intermarche, Kaufman and, most recently, French grocery giant Carrefour. Now she is in charge of customer strategies, data digital and marketing at one of the world's largest retail real estate groups.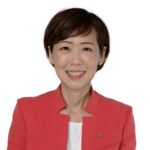 Chin Yean Cheng, CFO, CapitaLand Development
Chin Yean Cheng is CFO of CapitaLand Development and oversees the functions of financial accounting and reporting, treasury and taxation. Yean Cheng was previously the general manager of CLA Real Estate Holdings, where she oversaw the company's corporate functions and asset management.