RUSSIAN developer ADG Group has started construction on 14 of 39 centres in Moscow.
The centres are located in former cinemas and a further 10 will be under construction by the end of the year. The first centre, Angara, will be open by April 2019, according to Grigory Percherskiy, managing partner of ADG Group. It will include a market-style food offer as well as entertainment. Fitout of the anchor supermarket and the cinema within the centre is now under way.
The network will comprise 32 neighbourhood centres, four leisure centres and three shopping centres, with the offer refined for each different concept. "We decided to be more precise with how we were describing the centres," Percherskiy said.
Typically the centres will comprise 55% of space dedicated to essentials including the anchor supermarket, services and daily-needs retail. Some 30% of each centre will comprise edutainment including cinema and children's entertainment. Between 15% and 20% will be F&B, depending on the location.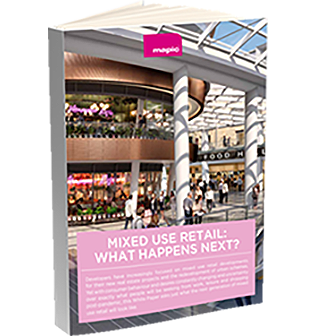 Mixed use retail and leisure: What happens next? – White Paper
Learn about the retail industry's latest data, developments, innovations and projections in our last white paper
Percherskiy said that concierge services would also be a key feature of the centres, as the company aims to improve the customer experience for shoppers.
The ADG centres will also comprise a dedicated click-and-collect concierge area which will be manned by staff and include lockers, a dedicated fitout area and a touchscreen order point. "We are creating a centralised pickup point in every location, where we will have an e-commerce concierge so that customers can pick up and return items as well as buy things," Percherskiy said.
A new brand identity for the network will be announced shortly.
Read more on: https://issuu.com/mipim/docs/mapic_2018_news_2?e=0