Nantong Mixed-Use | Jiangsu, China
Architects: Mulvanny G2
China Resources, one of the largest enterprises in China, creates a new iconic attraction in the city of Nantong. MulvannyG2 Architecture's design fits this 4.7 million square foot retail driven mixed-use project on a narrow site, and features a cost savings window wall system.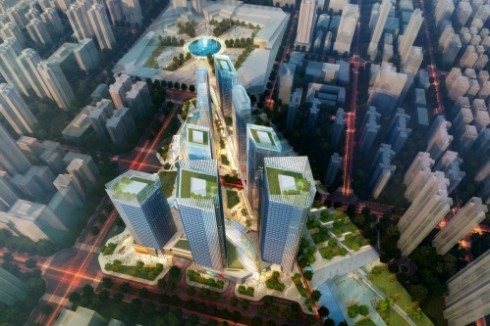 Shihao Center |  Chengdu, China
Architects: Mulvanny G2
MulvannyG2 Architecture and Helmet Jahn partner to create a mixed-use destination in Chengdu, China's new CBD that connects various pre-built site conditions with a new retail-focused live/work environment that will attract people from around the region.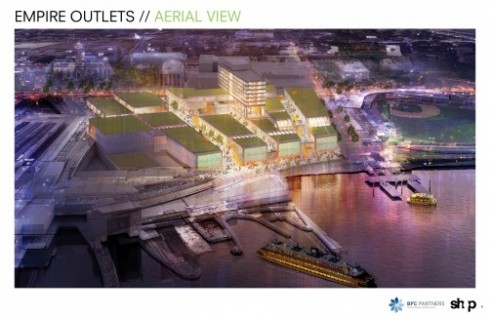 Empire Outlets | New York City, USA
Developer: EWB Development
New York City's first and only outlet center, Empire Outlets New York City, is projected to open in 2016. Commanding 350,000 square feet of retail space within the new entertainment complex, this designer outlet center provides a unique opportunity to expand brand presence in one of the most vibrant retail markets. Located along Staten Island's treasured waterfront, minutes from Manhattan, the complex will feature New York's newest skyline icon, the New York Wheel.  Soaring 625 feet over the waterfront, with extraordinary views of the city, the world's tallest ferris wheel is expected to attract more than 4.5 million visitors each year.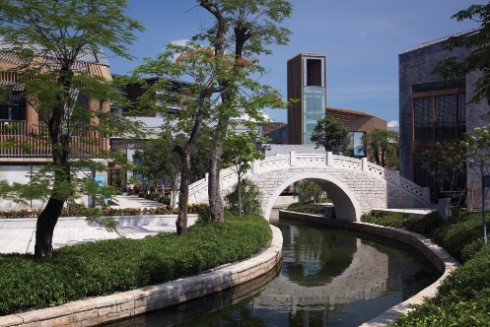 OCT Bay Hotel | Shenzhen, China
Archictect: Laguarda Low
OCT Bay is an urban retail & entertainment complex situated on a fantastic site, overlooking a manmade bay. The unique destination will offer a boutique hotel, residential and work facilities, entertainment and shopping. The design makes for the ultimate experience for shoppers, with 2 distinct neighborhoods ensuring that no two visits will be alike.
Click here to learn more: http://www.laguardalow.com/projects/asia/oct-bay/