France and Belgium also have their share of innovative retail real estate projects! Riding the latest retail trends, they are expected to deliver a brand new user experience! Discover a selection of inventive projects to be showcased at MAPIC 2017!
French Retail Real Estate Projects
Les Ateliers Gaîté
Developer: Unibail-Rodamco
Architect: MVRDV
City: Paris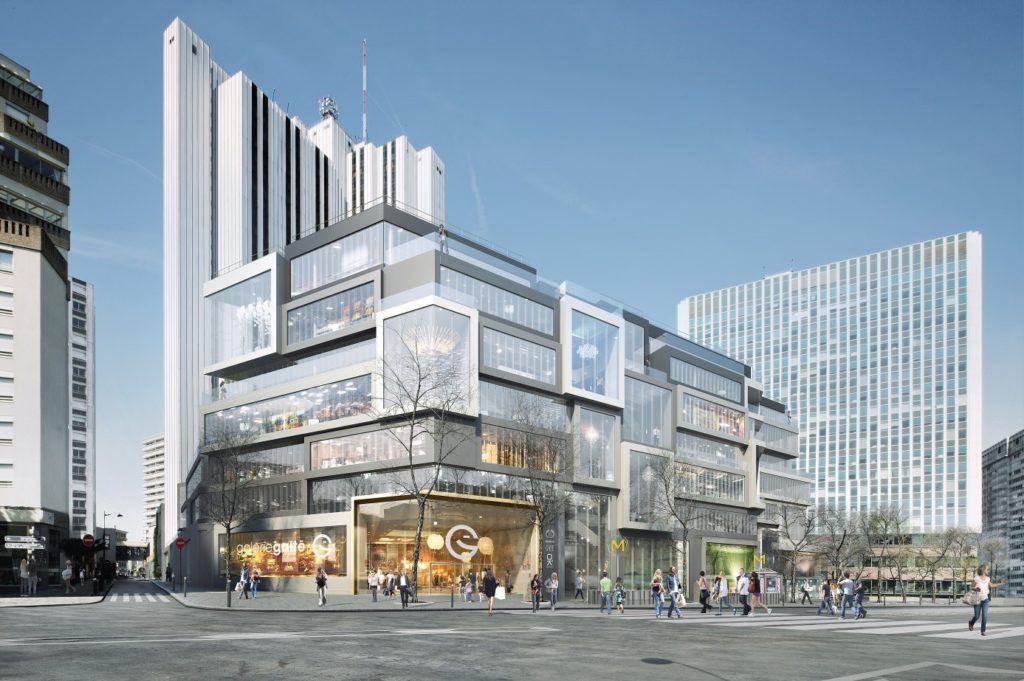 What was once an obsolete Parisian block with a 1970's style will soon become an outstanding piece of architecture. This ambitious project offers new social housing and public facilities (62 housings, a nursery and a library), where part of the underground parking is transformed into shops and restaurants to create a new heart in the 14th district of Paris. A new office building (12 000 sqm) spreads out onto the city to replace an outdated one, while a completely restructured and redesigned hotel welcomes 1,000 rooms and the highest exterior rooftop bar of Paris.
The future shopping center, Les Ateliers Gaîté, will welcome 105 shops with a retail positioning built around 3 lines: the Do It Yourself, the Experiential Retail (benefit from expert advices, share with communities of aficionados, build made to measure solutions…) and the sustainable and ethic consumption. The project will feature a Fresh!, a gourmet destination with a unique concept  providing an extensive market of food products and dining options or gourmet breaks in a convivial, authentic and vibrant atmosphere (open terraces, open kitchen, food trucks…).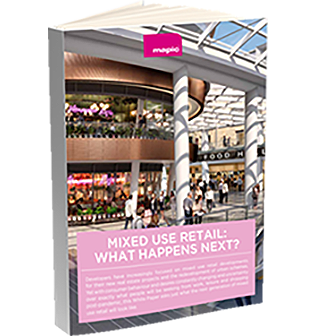 Mixed use retail and leisure: What happens next? – White Paper
Learn about the retail industry's latest data, developments, innovations and projections in our last white paper
Les Galeries Gaîté will become the future convenient and trendy shopping destination on the Parisian Left Bank: an original, creative and innovative place in an effervescent urban environment.
Shopping Promenade Coeur Alsace
Developer: FREY
City: Strasbourg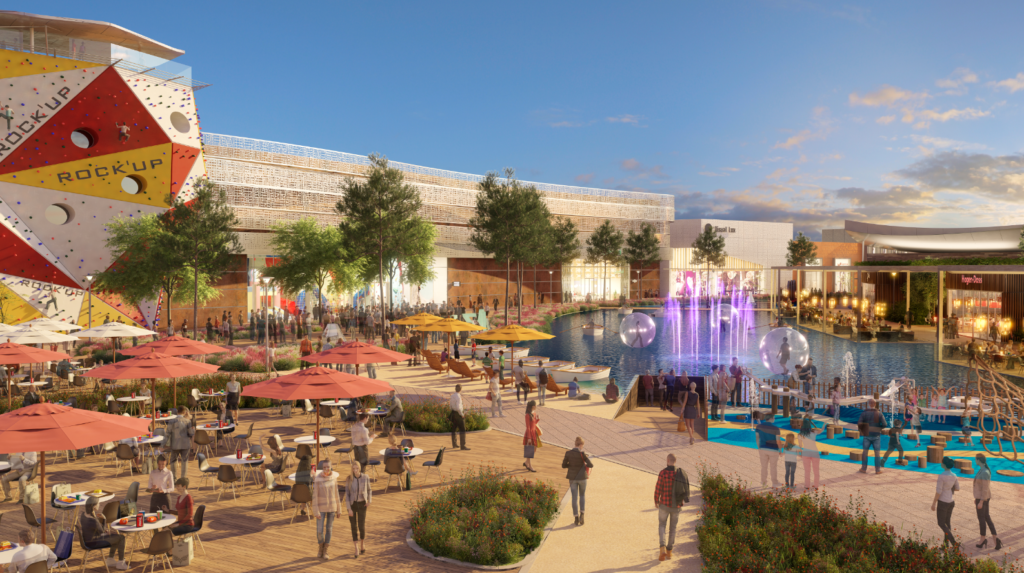 Winner of the design/development competition launched by the city of Strasbourg, FREY, as both developer and investor, will lead the biggest urban and commercial redevelopment project ever undertaken in France. In the middle of this refurbishment area, the Shopping Promenade will offer to its visitors more than a user experience: an augmented experience!
Val Tolosa
Developer: Unibail-Rodamco
City: Plaisance-du-Touch
Architect: Taillandier Architectes Associés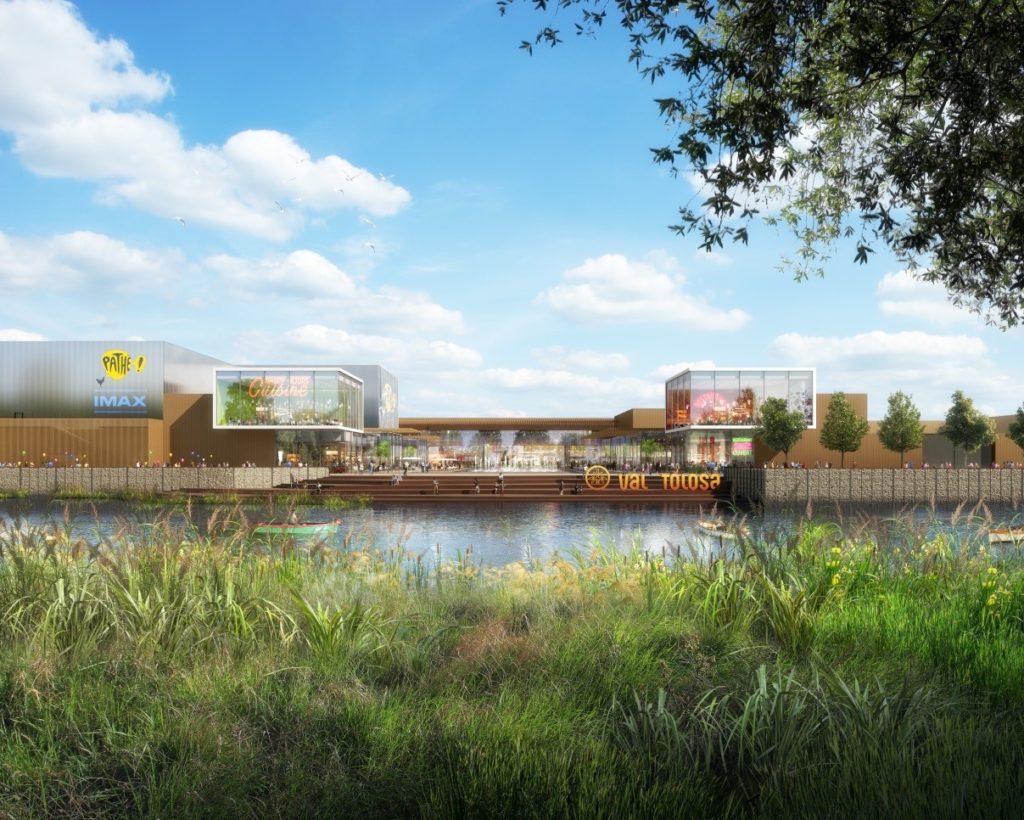 Near the future 3rd city in France, Toulouse, a new shopping center of Unibail-Rodamco  will open in autumn 2019. Val Tolosa aims at being the biggest shopping centre in Occitanie. Close to Spain, the region is one of the most attractive regions in France, and benefits from an international appeal.
Conceived by local architects (Taillandier Architectes Associés), Val Tolosa will be at the core of a 9 Ha natural park including a lake, and 2,000 trees. With 85,000 m² of retail space and 155 stores with a Department store, an hypermarket Géant, Val Tolosa will be a reference for shopping. Offering a large range of services, a Pathé IMAX Laser movie theatre, unique experiences and animations for everyone, Val Tolosa will become the destination for shopping and leisure in the region.
Val Tolosa will strengthen the local economic situation: its construction will generate 3,500 direct and indirect jobs. Once the shopping centre opened, 2,000 other jobs will be created. Besides, this shopping and leisure centre resolutely turned towards nature will be an example of a sustainable architecture.
Val Tolosa brings together shopping, leisure and nature and offers a new experience to the people of Toulouse.
Belgian Retail Real Estate Projects
Mall of Europe
Developer: Unibail-Rodamco
City: Brussels
Architect: Jean-Paul Viguier Architecture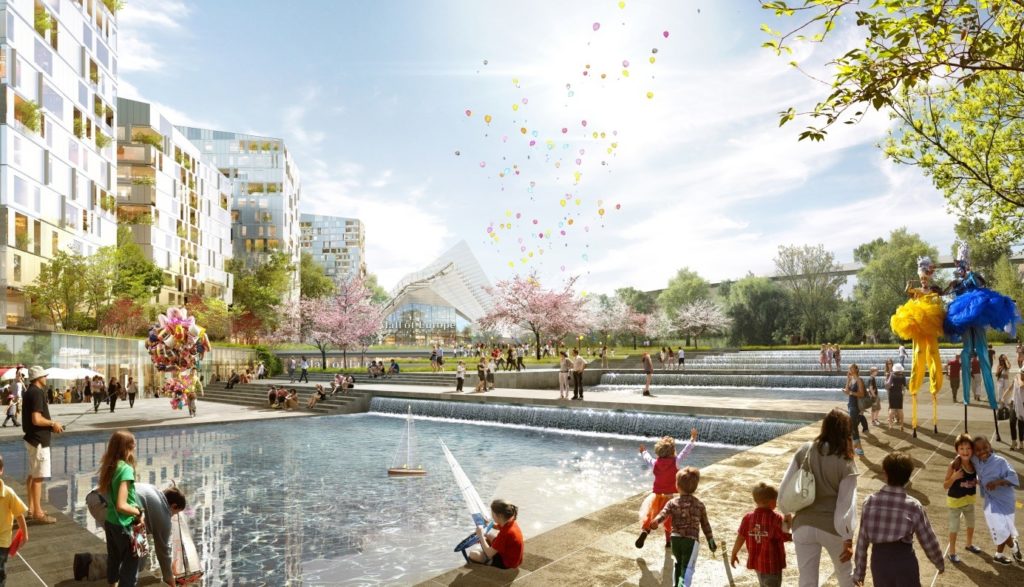 Unibail-Rodamco has been selected by the City of Brussels, with its partners CFE and BESIX, as the new co-developer of the NEO 1 project. This mixed-use project encompasses 590 housing units, 2 day nurseries, 3,500m² of offices, a retirement home and a 114,000 m² area dedicated to indoor leisure, restaurants and retail: "Mall of Europe".
Unibail-Rodamco will develop and operate "Mall of Europe", representing a €550 Mn investment, while CFE/BESIX will develop the residential program. The Group will use its skillset and innovations on this 230 units shopping centre which will feature the complete set of 4 Star services, iconic shopfronts, a 9,000 m² Dining ExperienceTM with more than 30 restaurants, a 21 screens Kinepolis cinema with 4,000 seats and the first indoor "Spirouland" in the world, at the heart of a 15,000 m² leisure centre. The project, expected to open in 2021, targets a BREEAM Excellent certification.
This is the Group's first establishment in Belgium.
Central Boulevards
Developer: City of Brussels
City: Brussels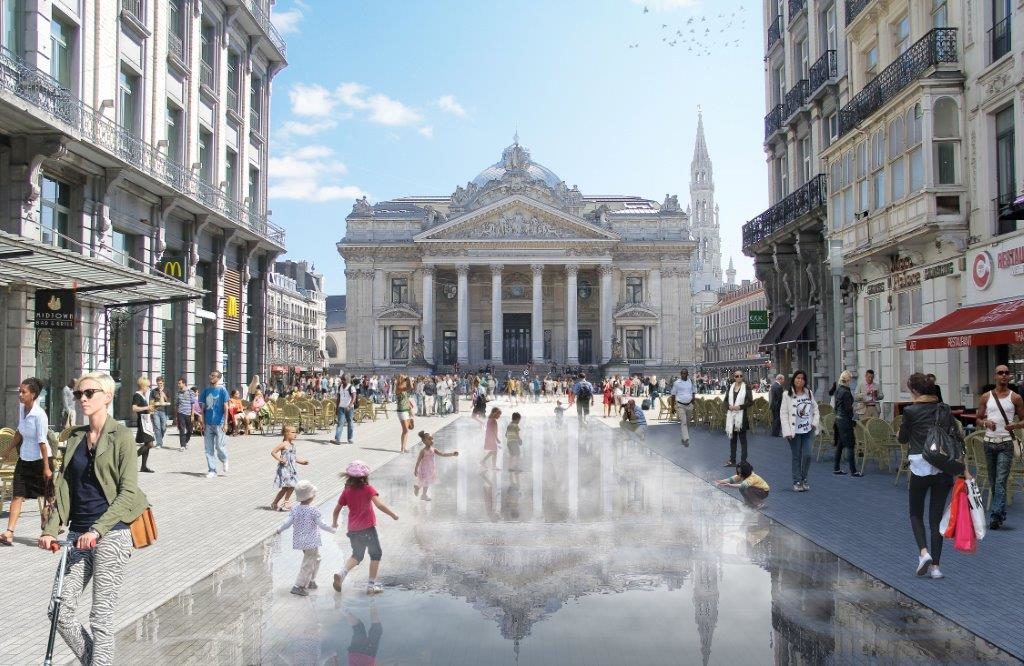 At the heart of Brussels emerges the new commercial district "Central Boulevards" whose main goal is to enhance the city's allure, and for the newly shaped pedestrian area to grow into a unique location adapted to families. Stretching between two emblematic locations – Bourse Square and De Brouckère Square – in the very heart of the city, the Anspach Boulevard has been transformed into one of the biggest pedestrian areas in Europe. Rue Neuve is currently being renovated, and both main roads display distinct commercial centers and projects like City2, The Mint, Crystal City and The Beer Temple.
The intended purpose is to optimise the city's appeal, and for the newly shaped pedestrian area to become a unique location adapted to families, by offering unprecedented commercial concepts in Belgium, with a strong cultural presence, impulsing purchase brands related to culture, cinema, games, fun, concept stores, children's universe… Brussels City Center will soon become a "Pleasant Family Shopping" experience.
Au fil de l'Eau
Developer: CITY MALL
City: Verviers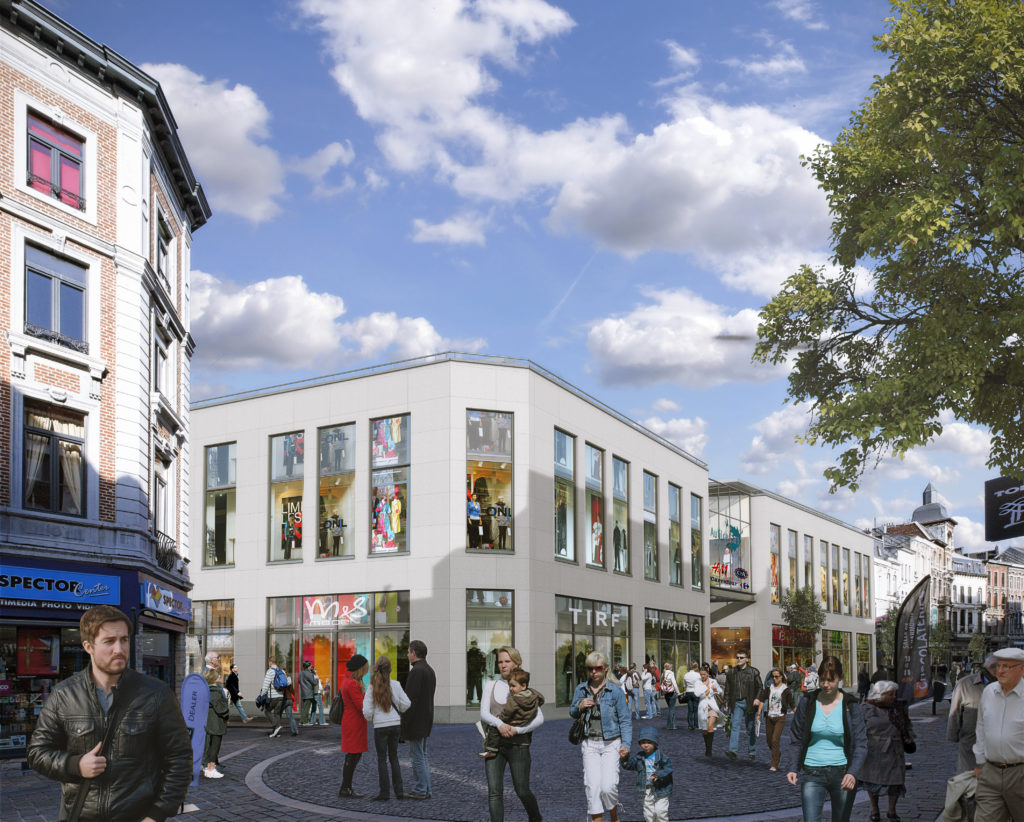 Ideally located at the borders of Germany and the Netherlands, "Au fil de l'Eau" in Verviers has an important cross-border catchment area. The project has an excellent accessibility. It will animate the heart of one of the most important cities of Wallonia located in the 2nd conurbation of the province of Liège. A few hundred units should be set up on the model of the success story of the Grands Prés in Mons (Belgium), a shopping center which was also developed by City Mall.
With an area of ​​28.000 sqm, "Au fil de l'Eau" will offer a balanced commercial mix, meeting the wishes of both consumers and retailers. The food court will have a central place with various qualitative restaurants and the undergound parking area will have a capacity of 1.150 park spaces.
The construction works of the permit, cleared of any claims, should start in 2018 for a period of more than 3 years. The project is expected to attract 5 to 6 million visitors per year, whom will enjoy a pleasant urban environment thanks to the nearby Vesdre river and its paths inviting them to wander around in the immediate vicinity. With the development of the shopping center, Verviers must become again the economic and commercial pole as it was previously.