DURING the third day of MAPIC – dedicated to the restaurant sector – delegates heard from food hall pioneers Time Out Market and Mercato Metropolitano and were provided with the latest market insights. Sessions examined the opportunities for growth in the F&B market and how landlords and developers are reshaping their destinations to offer great food experiences.
"More surprises" from Time Out
For Time Out Market, sustainability and cultural sensitivity are keys to the next phase of its global expansion. The company's president and creative director, Joao Cepeda, promised "more surprises" within the coming weeks as the food hall format prepares to announce new sites for its popular F&B concept. And with Porto the next to open, Copeda said that the location would become the blueprint for taking the concept to smaller cities.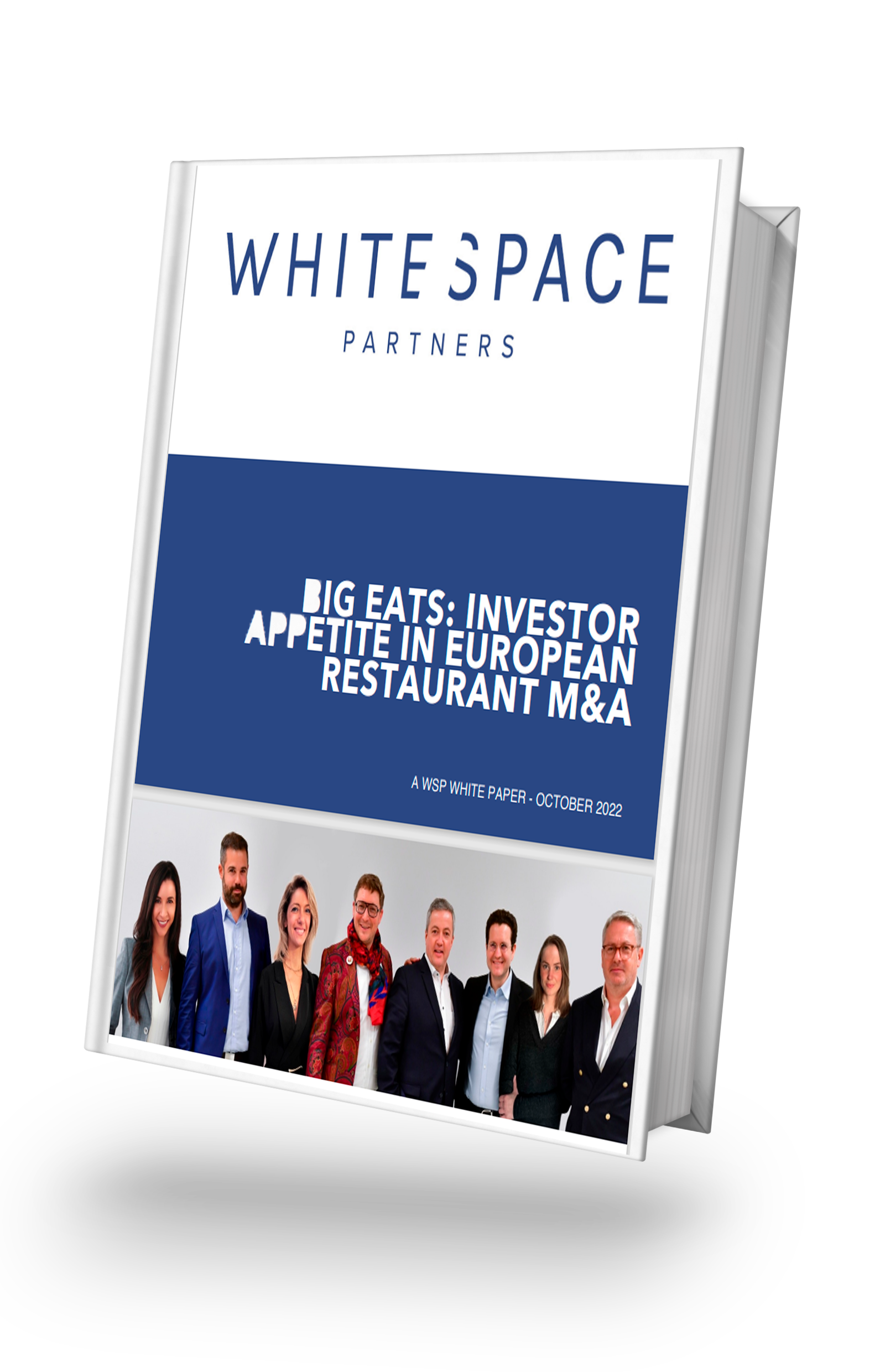 Big Eats: Investor Appetite in European Restaurant M&A
Discover the status of the European M&A market in this post-Covid period.
Speaking at The New Chapter for restaurant Players – the opening session of MAPIC's food forum, The Happetite – Cepeda said that he felt Time Out Market had proved so successful because the business only needed to bring "the envelope" to each location, with the curated content created by local operators, chefs and staff.
What we often say when asked how big a Time Out Market can be is that it can be as big as the city, because we are bringing the best of the city, each Market is activating not our brand but the city's brand and it is populated only with local food, content and talent. – Joao Cepeda, Time Out Market's President and Creative Director
Cepeda stressed that socialisation is also at the heart of the concept and admitted that the partition required to meet COVID protocols "nearly killed the concept" because it made it much harder to mix.
Restaurants adapt to COVID
COVID supercharged a number of changes that were already emerging in the foodservice industry. "It's been a rollercoaster ride for the big-six European markets," Jochen Pinsker, senior vice-president Foodservice Europe at the NPD Group, told delegates at the Happetite session, Reboot the Restaurant Industry: Key Figures and Trends.
NPD's research shows foodservice turnover fell 80% in April 2020, but by October 2021 the deficit had narrowed to just 10%.
Lockdowns have eased and restaurants have learned how to deal with COVID, consumers are once again ready to use restaurants in all their different facets. – Jochen Pinsker, senior vice-president Foodservice Europe
But some sectors of the industry have performed better than others. "If you're in quick service you're much better off because takeaways are in your DNA. But full service and the leisure sector have been punished," Pinsker said.
From food to lifestyle
Meanwhile, as Mercato Metropolitano readies to open at Berlin's Potsdamer Platz, founder Andrea Rasca argued for business with a heart.
Food offers need to be about far more than simply bringing a few restaurants together and must be about nutrition, experience and community, CEO and founder of Mercato Metropolitano, Rasca said.
Speaking at the session Integrating Restaurants into Lifestyle Destinations, he stressed that he had tried to build a social business model with his F&B sites, which began with a first location in the Elephant & Castle, south London. The company is to open its latest food hall in Brookfield's Potsdamer Platz. The Berlin food, retail and cinema complex, close to the Potsdamer Platz transport hub, is due to reopen next summer.
But Rasca a fan of traditional shopping centres, so he needed to be convinced that his F&B concept should locate at Potsdamer Platz. Developer Brookfield's desire to reinvent the former shopping centre as an estate of mixed-use buildings, with entertainment and culture, helped him to make the decision to join.
Rasca sees his role as providing a "big platform for food lovers, entrepreneurs and refugees" to create businesses within the Mercato, with a strong community ethos and sustainability at its heart, beyond a simple food offer.
Adapting to digital
Location is no longer the number one driver of success for restaurants, digital is now the key, according to Jack de Wet, chief development officer of the Big Mamma Group. Adressing the Happetitte session New Standards to Drive Your Food Buinsess – from a remote video feed – de Wet told delegates.
We build destination, experiential restaurants, so a triple-A prime location isn't necessary. I'd rather go three blocks away, take a bigger space and build a destination. – Jack de Wet, Chief Development Officer, the Big Mamma Group
Meanwhile de Wet and his colleagues decided to use lockdown as an opportunity to fundamentally rethink the way they trade.
First, this meant embracing delivery and click-and-collect. And second, it meant embracing digital. "We developed an app to manage deliveries, but quickly this morphed into the app that we call Sunday," de Wet said. Now the restaurants are open again, customers simply scan a QR code on their table to call up a menu on their phone. "When people select themselves, the average sale goes up by 10% to 15%, and tipping goes up too."
People, Place, Planet
The concluding session at The Happetite, MAPIC's Food Forum, saw Cojean restaurant group CEO Stéphane Jitiaux outline the company's ethical and sustainable approach to business in the session People, Place and Planet.
Cojean has 40 restaurants in Paris and six more in London, and Jitiaux said that expansion was accelerating because of the availability of space. While the chain has added 18 outlets in the past 12 years, in the past 12 months it has opened another eight and in 2022 it intends to add a further 14 to its portfolio.
He cited the removal of avocados from the breakfast menu as an example, because the company determined that despite their popularity, their environmental impact was too high. Having established a new Spanish supplier that uses far lower amounts of water to grow them, avocados are being reinstated but only for six months every year, to tie in with seasonal availability.
In terms of people, Jitiaux said that despite a 50% reduction in revenue last year, the company had not made any redundancies.
While the general economy will be key, our model integrates all our responsibilities for staff and for our charitable foundation. This is intrinsic to what we offer the customer and the experience. They know that eating is just the start. – Stéphane Jitiaux, CEO, Cojean Restaurant Group
And discover other articles from MAPIC live coverage: