As leisure industry professionals from all over the world gather to network with a glass in hand, here are some of the highlights of MAPIC's first ever Leisure Day. 
Introducing LeisurUp

Francesco Pupillo, Deputy Director of MAPIC Markets – Real Estate Division, announced the launch of the new global B2B event, LeisurUp. This new event taking place 17-18 November 2020, answers the need to incorporate experiences not only for retail spaces, but for all kinds of physical places. Delegates will build and create unique, vibrant and lively experiences for spaces and places at this upcoming event.
The notion of change

Andreas Veilstrup Andersen, President and CEO of Liseberg and amusement park specialist, presented the Leisure Day Keynote speech. In his presentation, Veilstrup Andersen broke down the importance of 'the notion of change' when it comes to the convergence of retail and leisure. 
‪"The notion of constant change is built into the foundations of amusement  parks… you can't rest on your laurels" announced Veilstrup Andersen on the main stage at MAPIC's Leisure Day.
Before diving into the future of leisure and retail as a combined discipline, Veilstrup Andersen highlighted the commonalities that already exist between the two stating "A distinct similarly between modern retail and attractions is about being something much more important: a meeting place."
As well as creativity, ambition and a willingness to change, Veilstrup placed much focus on the synergies that need to develop between leisure operators and the traditional retail sector in the new age of retail. 
"It is in the synergies between retail and experiences that we will find the future integrated business model of shopping."
Screen-based attractions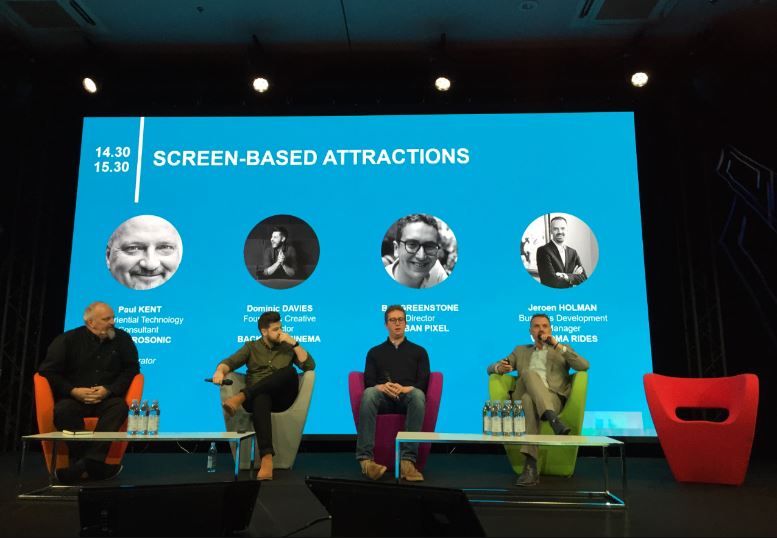 Presenting emerging concepts that are redefining leisure in the modern era, from immersive brand experiences, to media-based attraction, e-gaming to e-sports, Paul Kent, moderator and Experiential Technology Consultant at Electrosonic, animated the session on screen-based attractions.
Jeroen Holman, Business Developers Manager of Vekoma Rides, discussed their experience in providing media based attractions, focused mainly on flying theatres. "It's a product that's been around for 50 years and people are still queuing up. What's unique is the flying experience." 
When referring to games and esports, Ben Greenstone, Director of Urban Pixel believes "games is a huge market that is underutilized. What we've seen in the last 3-4 years is that people will show up and engage."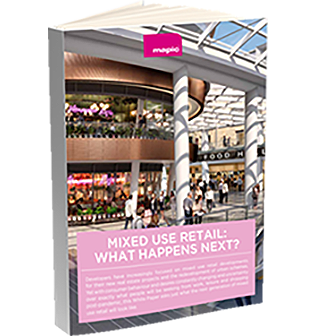 Mixed use retail and leisure: What happens next? – White Paper
Learn about the retail industry's latest data, developments, innovations and projections in our last white paper
"Yes we have 'cinema' in our title, but for the customer it's more than that. It's an anniversary, a birthday… or they treat it like theatre" explained Dominic Davies, Founder and Creative Director of Backyard Cinema.
Davies added on specialising in seasonal leases "We don't need to spend a million pounds on a fit out – we are doing something special with our space to create something and revitalise it for the short time that we have it."
Insights from learning sessions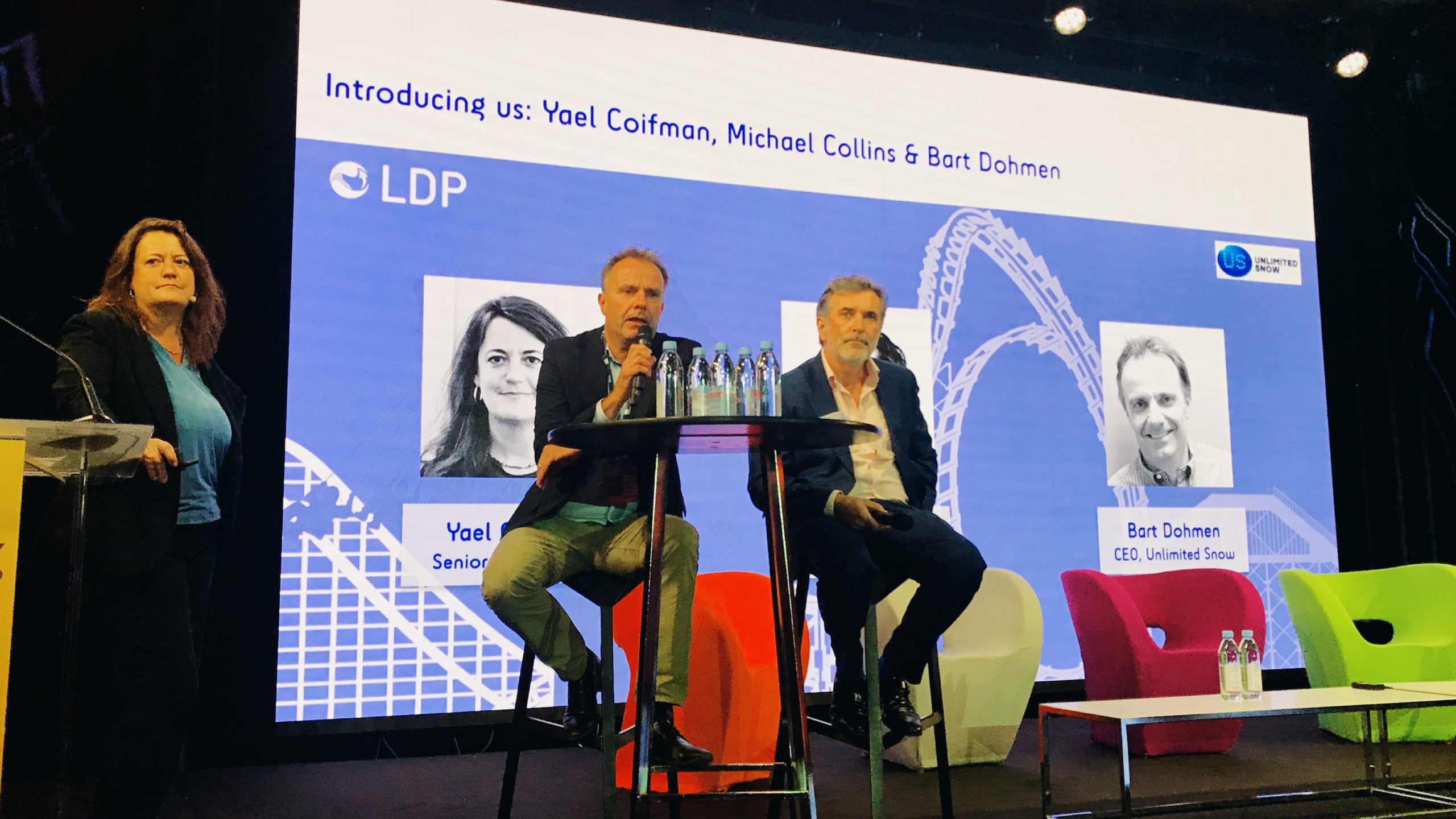 Yael Coifman, Moderator and Senior Partner Leisure Development Partners lead the discussion during the Leisure Day learning session '360 Multidisciplinary approach: Creating entertainment destinations that deliver big business'. 
Bart Dohmen, CEO of Unlimited Snow, spoke on rethinking the positioning of leisure in shopping centres. 
"You can think outside of the box – why not put a drop tower ride in the middle of a shopping mall, and drop guests from the top floor down to the bottom floor."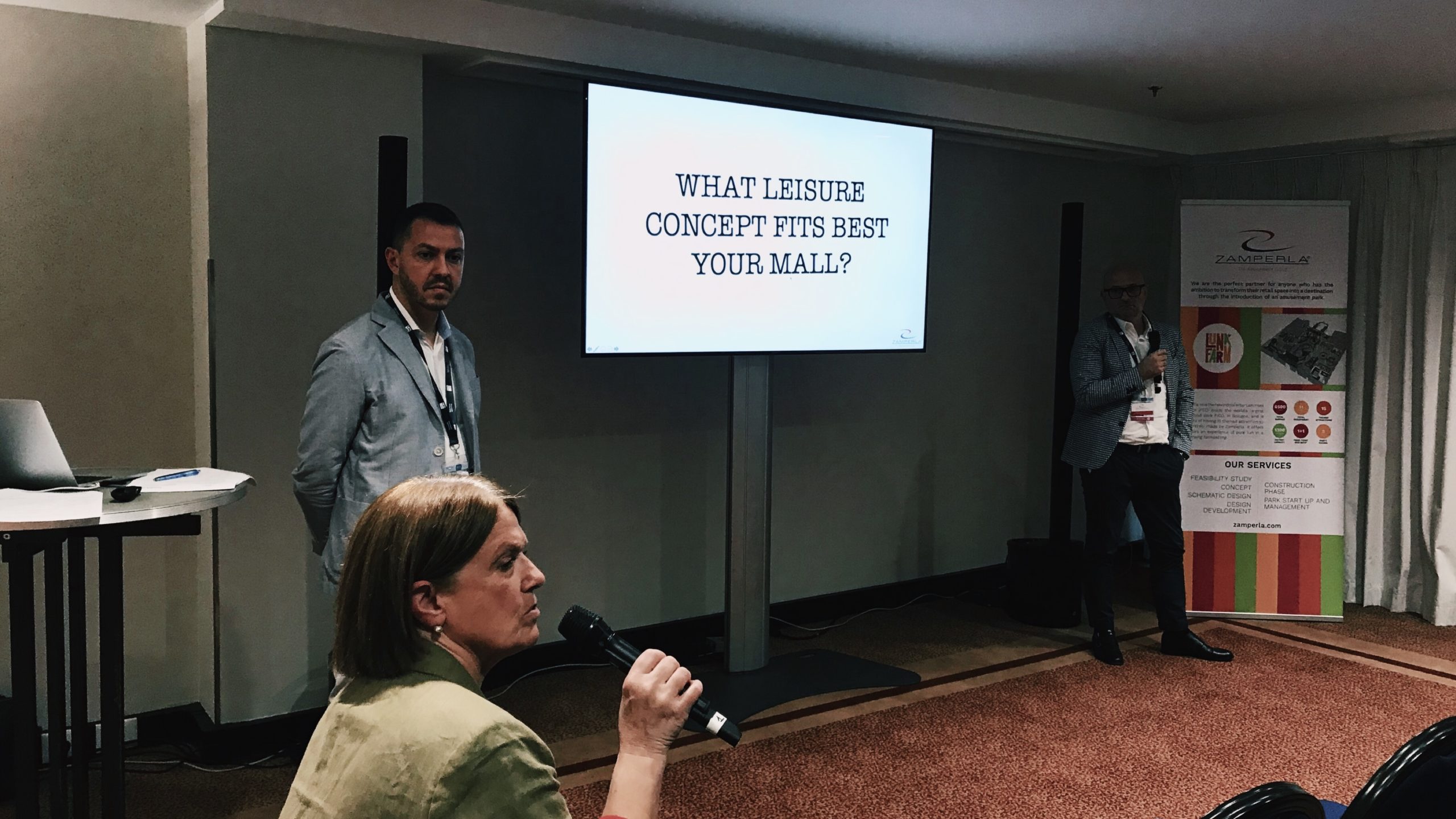 In parellel, Massimiliano Freddi, moderator and Leisure Consultant, introduced the learning session topic 'Re-inventing urban spaces for people'.
"Entertainment doesn't need huge windows," explained Evelyne Villame, Senior Leisure Consultant, Loisirs & Marketing/e-Virtuality. "If you have a good, dramatic entrance…your park can develop behind hit. You need to have a dramatic entrance so you exist."
IP-based Attractions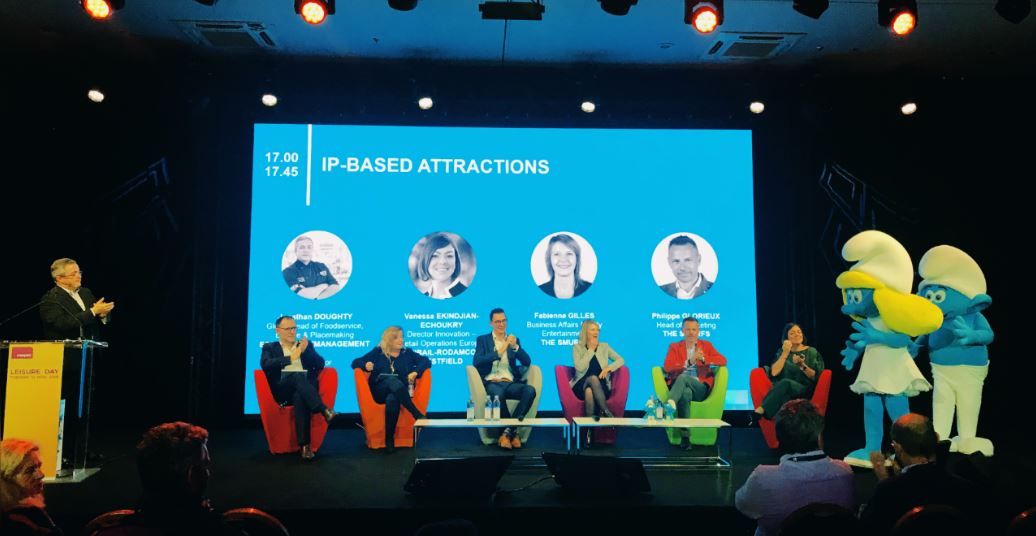 The last session at the Leisure Day covered 'IP-based attractions' with a best in class panel, reviewing how to leverage world-class brands to create dynamic (refreshable) experiences that are repeatable, educational and fun for the entire family.
"You need to select the real estate for the project – but your project has to be aligned with the DNA of the property…they have to work hand-in-hand" explained Celeste Surugue, Managing Director of Les Editions Albert-Réné (Astérix).
"If we don't create emotions in our retail destinations, people won't come any more" added Vanessa Ekindjian-Echoukry, Director Innovations – Retail Operations Europe at Unibail-Rodamco-Westfield.
For Reinhart Viane, Business Development Director, KCC, he suggests not to "choose your IP based on whether you like it or not… at the end of the day it needs to make money or drive footfall or deliver any of the other key competitive advantages."
Stay tuned for more leisure experiences during MAPIC at the Leisure Zone, including the Leisure Flash Talks and panels on how to create authentic customer experiences with leisure. Discover more about leisure on the MAPIC conference tool here.