As we all return from Covid lockdowns across Europe, consumers are looking at new and established ways to spend their precious leisure time. In this article we have picked out ten key leisure concepts which are likely to see growth and thrive over the coming years. There are exciting times ahead…
The return of the music venue?
Even in a pre-Covid world, live music had struggled to go digital as consumers craved the immersive live experience which cannot be easily replicated at home. This has led to pent up demand and we have seen several new music and live entertainment venues being delivered with other major projects proposed. The Swansea Arena in Wales is a fantastic example of a local authority-delivered scheme and the ambitious new Madison Square Garden 'Sphere' in Stratford, east London promises to be a huge destination should it be built. It is highly likely this trend will continue across Europe, with medium-sized venues often being delivered by local government or part of major mixed uses destinations, where viability tests can be spread across a wider structure.
Competitive socialising
While not a new trend, the growth in competitive socialising continues to be the biggest global leisure trend and shows no sign of slowing. UK-based FlightClub Darts is now very much a global business having opened in the US and Australia and it is actively looking for joint venture and franchise partners in Europe. LuckyFolks – a combined darts, pins, F&B and petanque venue from the founders of Koezio – opened a new site in Lieusaint, France which certainly looks a concept with great potential while others such as Puttshack, Bounce and Formula1 all plan further global growth.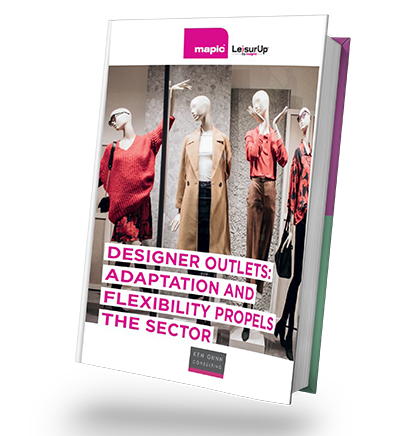 Designer outlets: adaptation and flexibility propels the sector
Find out the latest information on the brands expanding across Europe, ranks the top 40 outlets in Europe, focuses on the rise of F&B and leisure and details the latest developments and extensions.
Leisure concepts utilising the metaverse
It is impossible not to avoid the word metaverse in any retail trend article at present; but what does this mean for leisure? TechRadar describes the metaverse as essentially a virtual 'white space' that acts as a blank canvass where people can interact with computer-generated environments, objects and scenarios. In a leisure context the future very much sits with the real world linking to the digital world and many concepts are developing this idea. Metrix, a football-based concept working with the UEFA Champions League, operated a pop-up at Westfield, London with Unibail-Rodamco-Westfield and looks set to grow internationally; targeting key UEFA Champions League cities such as Barcelona, Madrid, Paris, Berlin and Munich. The concept transfers players' real world football skills, established in the venue, into the virtual world to create player profiles and avatars which, in theory, could be used in mainstream computer games.
The growth of family leisure
Following lockdown periods across Europe, families have been keen to spend more time undertaking activities outside of the home, which has resulted in strong demand for family focused experiences. Operators such as arcade brand Gamestate (Netherlands, Germany) are growing new locations while UK-based Gravity is now expanding across Europe with its first European location in Leipzig, Germany. Situated in the NOVA leisure and shopping centre, the franchised space totals 5,300 sq m and includes wall-to-wall trampolines, a ninja obstacle course, wipe-out, soft-play, party rooms, a fully themed food and beverage offering plus a state of the art e-karting experience.
Immersive art
Bringing art to new audiences are operators such as TeamLab (Tokyo, Singapore, Amsterdam among other locations), which execute incredible digital art in almost any physical space; ColourFactory (New York), which mixes art, education and culture; and the rather cool Fotografiska (Berlin, Stockholm, Tallinn), which merges a photography gallery with bars, DJs and eclectic programming…who knew art could be so entertaining!
IP-led attractions
Brands drive footfall and nothing seems set to change here. Established operators such as Merlin continue to invest in new IP, with new locations involving Peter Rabbit, Cadbury World, and Jumanji with flagship venues opening such as Peppa Pig at the Mall of the Netherlands. In Germany too, Mattel is due to launch a flagship venue in Potsdamer Platz Berlin featuring HotWheels and Barbie among its attractions.
Health and wellbeing
With physical and mental wellbeing more essential than ever before, operators in this sector are setting sights on expansion. Aside from the traditional gym groups such as Berlin-based John Reed Fitness expanding internationally, there are operators such as Therme Spa, which is launching in Manchester to create "the UK's first city-based wellbeing resort, combining hundreds of water-based activities with wellbeing treatments, art, nature and technology to create a unique experience". It already operates in Germany and Romania, with sites in Scotland and the US planned, making this is a significant international growth story.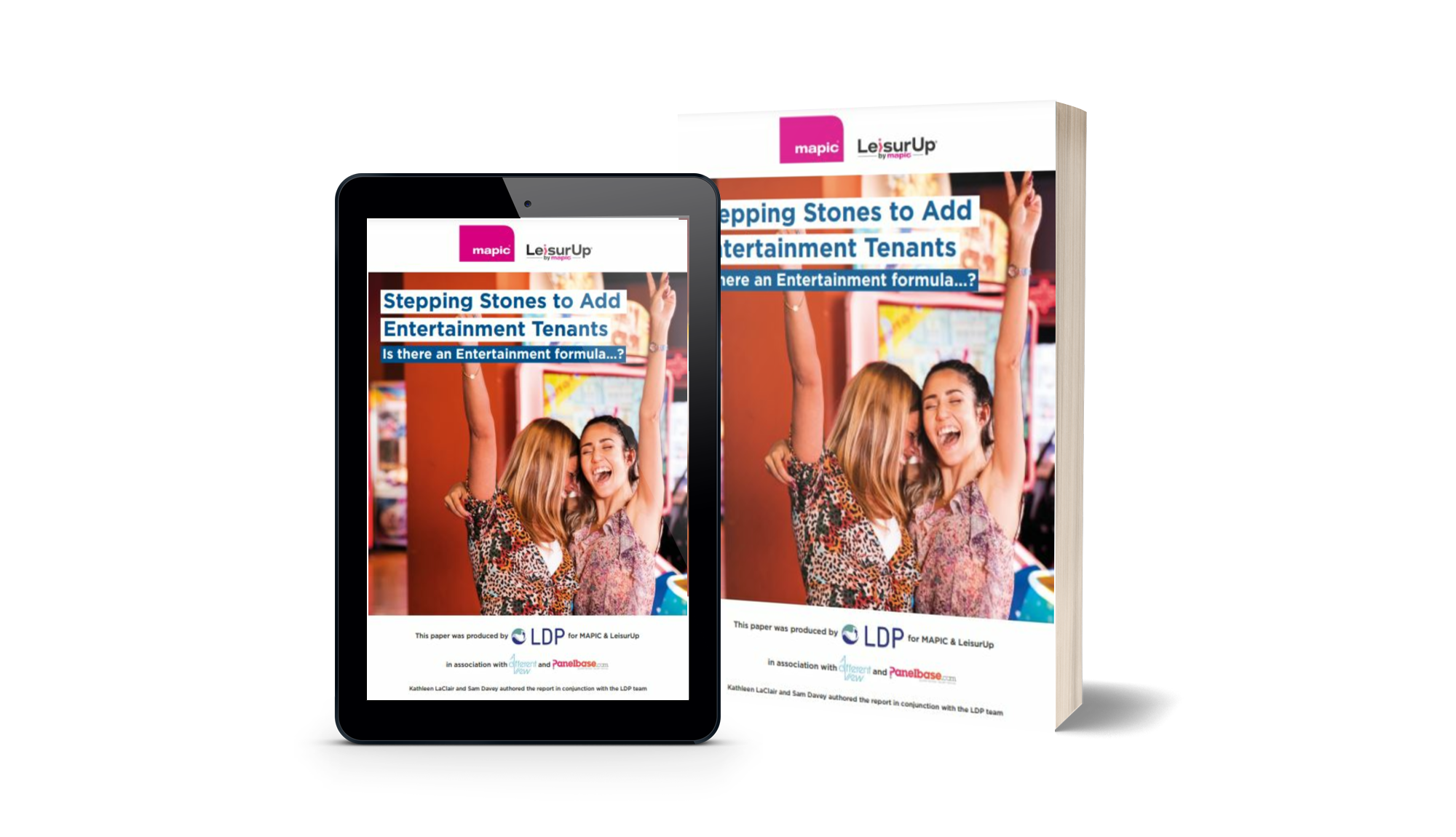 Stepping Stones to Add Entertainment Tenants
Explore some of the various considerations involved in integrating entertainment and leisure into shopping centres.
Extreme sports become less extreme
Historically inaccessible to the masses, several occupiers and venues are seeking to make extreme sports mainstream. Just look at the incredible, world-first triple-floor indoor skate park F51 in Folkstone, UK or the now famous Hasewelle surf machine in L&T Sporthaus in Osnabruck, Germany. These developments are becoming bigger and bigger and sites such as The Wave Bristol and Alaia Bay in Switzerland play to this trend.
A flexible future for leisure venues
There is no doubt that the flexibility of space is gaining in importance; both from a sustainability perspective but also from an efficiency of space point of view. The new Expohalle at CentreO, Oberhausen is a great example of this – a flexible space with rotating visitor attractions and exhibitions, the first one being Smurfs-themed but with the ability to change as new, popular attractions emerge.
The new office?
Potentially one of the most interesting future trends is how office and leisure space will merge over the coming years. Many office workers now crave more flexibility in their working week, which will lead to an increased emphasis on team building and networking when workers are in the office together. One fantastic example of this is Telegrafen in Oslo. Telegrafen embraces a new way of working, catering for corporate teams, who want to prioritise wellbeing and re-connect post-Covid in a fun, yet premium environment. The 3,200 sq m venue enables customers to book one of seven meeting and event rooms; meet for a working lunch; hold after-work drinks in one of five bars; play shuffleboard or darts in three games zones with more than 40 activities; or join colleagues for a yoga session.
To read more on leisure concepts check out this article & this other content.