The growing role of art and culture within lifestyle destinations is not only more apparent but shopping centre landlords can learn lessons from the worlds of art and culture to add value to their own mall assets.
So believes Arnold Van De Water, General Manager For Experiential Content at the Van Gogh Museum in Amsterdam, who says that bringing in new ways to interact with leisure and culture is "not only a profitable thing to do, it's really adding value to add culture to a shopping centre. I see sometimes people struggling because they say they want to do this but they don't know how."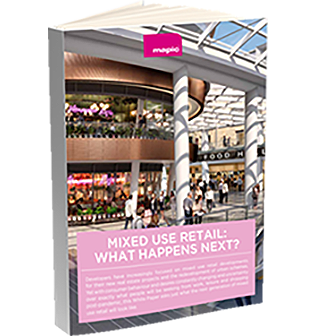 Mixed use retail and leisure: What happens next? – White Paper
Learn about the retail industry's latest data, developments, innovations and projections in our last white paper
Gloria Siu, Leasing General Manager for K11 Concepts, a non-profit organisation that promotes art and culture in Asia, adds that the increasingly influential millennial generation's keenness for exciting new features in malls such as art installations and interactive cultural installations should be a big factor in the way shopping centres are design in future. "You need to adapt to change and you need to try to adapt to the preferences and the behaviours of millennials who are your core customer. For the physical store we need to offer them a lot of culture and reasons to gather together and party and to make sure they get into the habit of coming back, and art is a part of that," she says.
The Van Gogh Museum in Amsterdam has developed a variety of customised content to share the artist's work within shopping centre environments, as it searches for innovative ways to "bring Van Gogh out of the museum environment and help retail centres create footfall and experience", says Meet Vincent van Gogh Experience General Manager Arnold van de Water.
The museum, which attended its first MAPIC last year, has already transformed the story of Vincent van Gogh into the touring, 1,500 sq m Meet Vincent van Gogh Experience, which introduces visitors to the artists through a multi-sensory, interactive exhibition inspired by Van Gogh's artwork and letters, bridging the traditional gap between entertainment and high art, and making art accessible to a wider audience.
"There is a real opportunity for culture and retail centres to come together, allowing people to consume art in a completely different way," says Arnold. "It's a very exciting time."
Long-time exhibitor ADG Group is currently developing 39 centres in Moscow located in former cinemas and the first centre, Angara, will open in March/April this year, according to Grigory Percherskiy, Managing Partner of ADG Group. It will include a market style food offer as well as entertainment. Fit out of the anchor supermarket and the cinema within the centre is taking place. The centres have also been repositioned slightly. They will now comprise 32 neighbourhood centres, four leisure centres and three shopping centres, with the offer refined for each different concept. "We decided to be more precise with how we were describing the centres," says Percherskiy.
Typically, the centres will comprise 55% of space dedicated to essentials such as the anchor supermarket, services and daily needs retail, 30% will comprise edutainment such as the cinema and children's entertainment area and 15 to 20% will be food and beverage. Percherskiy says that as well as the retail, food and entertainment offer concierge services would also be a key feature of the centres as the company aims to improve the customer experience for shoppers.