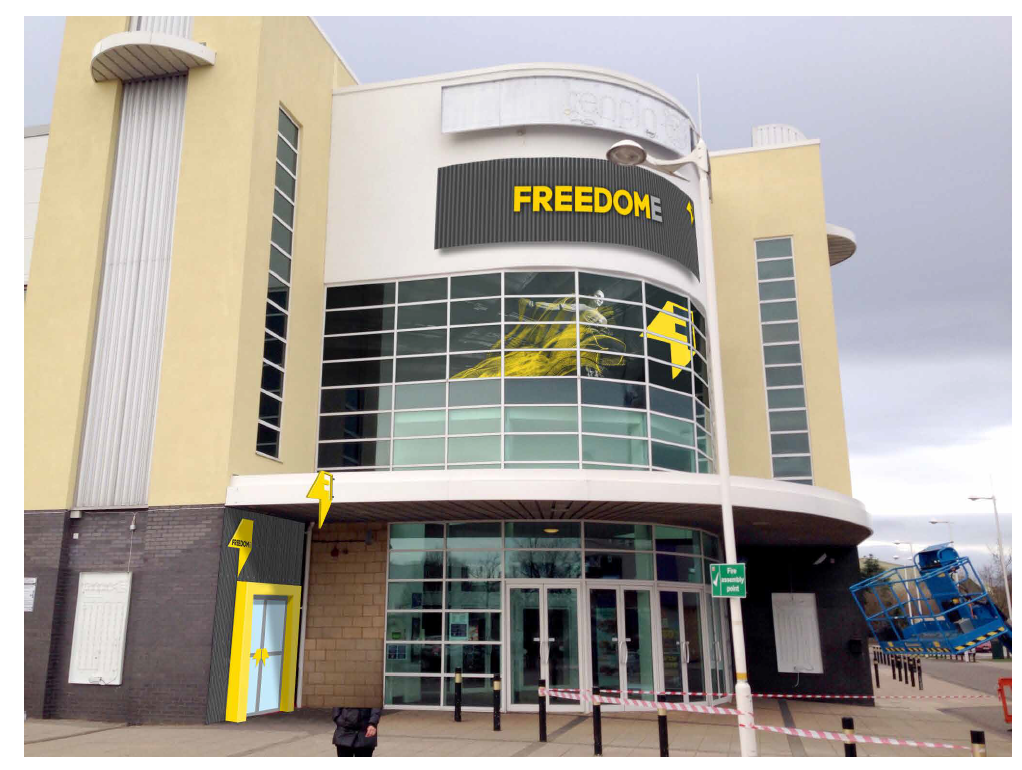 As defined by George Ritzer in his book Enchanting a Disenchanted World: Revolutionizing the Means of Consumption (1999), retailtainment is the "use of ambience, emotion, sound and activity to get customers interested in merchandise and in the mood to buy." The concept of retailtainment has been around for years, however it maintains dominance amongst the top retail trends due to the ability to make an impression on today's consumers.
In a world characterized by instant gratification, retail centers can no longer solely consist of stores if they want to survive; they must be transformed into destinations that offer one-of-a-kind attractions and entertainment facilities—enter trampoline parks.
Since bursting onto the scene in 2004, trampoline parks have been able to swiftly gain and preserve a customer base by capitalizing on a demand that was previously unforeseen. The industry today boasts over 700 individual locations throughout the globe, and parks saw over 53 million visitors in North America alone in 2016. While growth in the U.S. has been impressive, the industry in the United Kingdom and Europe has surged over the past two years, with major players tapping into the ever-growing trend of leisure retail.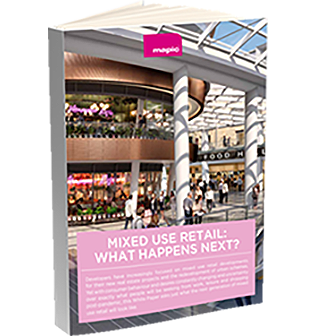 Mixed use retail and leisure: What happens next? – White Paper
Learn about the retail industry's latest data, developments, innovations and projections in our last white paper
What makes large shopping centers attracted to trampoline parks is that these facilities are versatile and can be enjoyed year-round. Deemed as all-ages fun, indoor trampoline parks offer a way to increase foot traffic, reach the family demographic and cater to teens—the next generation of big spenders. Majority of these facilities offer workout classes for adults, toddler time for the little ones and parents, and various trampoline-based sports activities such as dodgeball courts and basketball hoops for slam dunking.
Retail centers recognize that the key to capturing consumers' attention is by offering the "latest and greatest" in whichever service they are providing to the public. When potential leisure retail tenants such as trampoline parks are making noise in their respective industries, property owners and managers take note and see these as a viable opportunity to increase sales and bring shoppers through their doors. Knowing this strategy, Sky Zone, the world's first and largest franchisor of trampoline parks, introduced new innovations to the UK with the opening of a park in Cheshire Oaks under its new Freedome  brand. The park opening unveiled a new-and-unique interlaced trampoline system and expanded the concepts' traditional offerings to an urban climbing experience, a "Ninja Warrior" assault course, areas, social amenities such as a café, party rooms, after-dark parties, and live DJs.
While the need for fresh ways to get consumers through the doors of shopping malls increases, so does the desire for trampoline parks to expand beyond their traditional industrial spaces, making the relationship between the two mutually beneficial. Retailtainment may seem like a passing trend, but its proven impact on business at retailers across the world make it a feasible strategy to get consumers off their phones and into stores.
Sources:
1. Ritzer, George, Enchanting a Disenchanted World: Revolutionizing the Means of Consumption