Yoga, meditation and wellness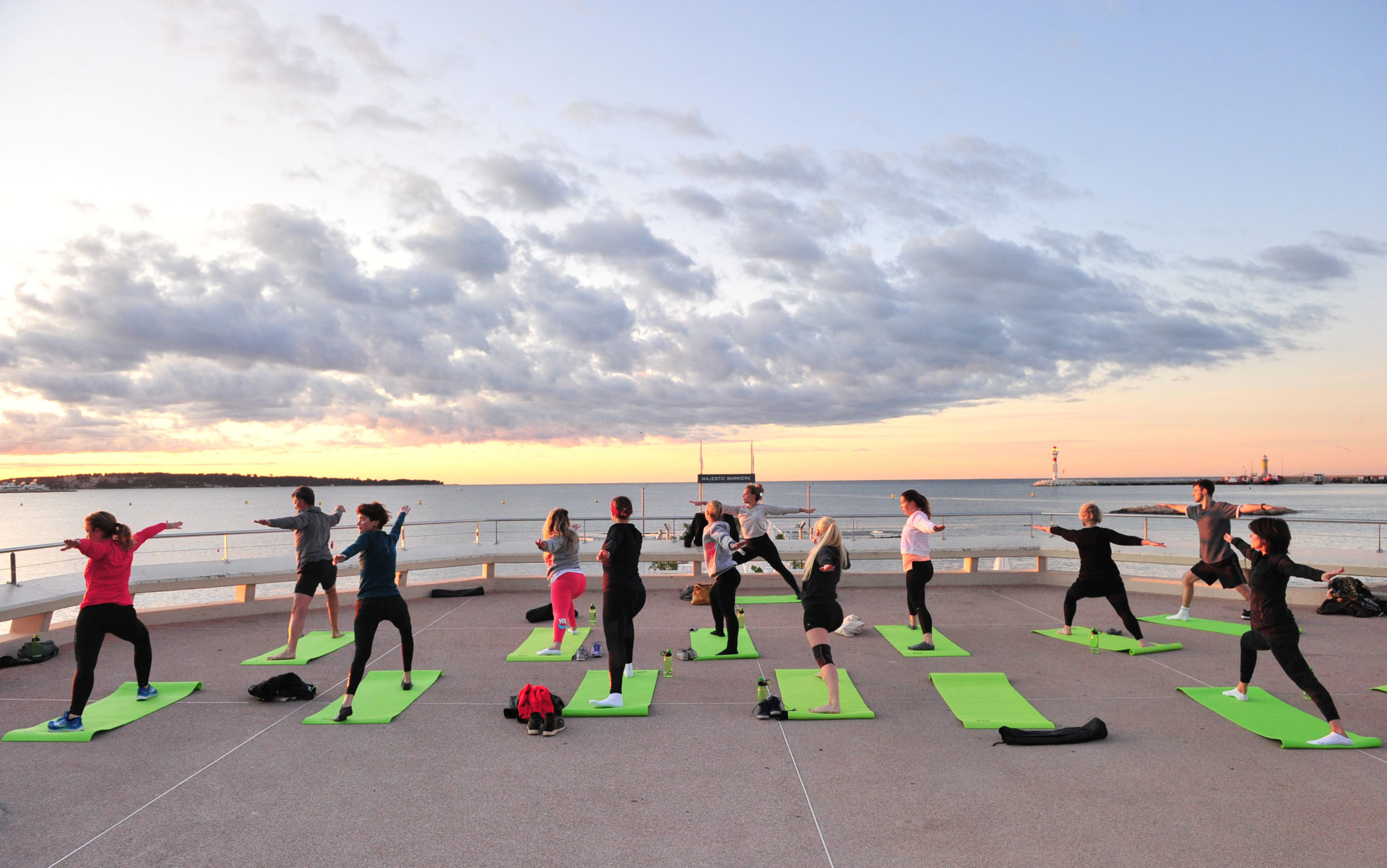 MAPIC delegates started their day with the pristine Cannes sunrise this morning at Boulevard de la Croisette during a yoga session sponsored by ADG group. The perfect setting to recharge and prep for a productive day at MAPIC.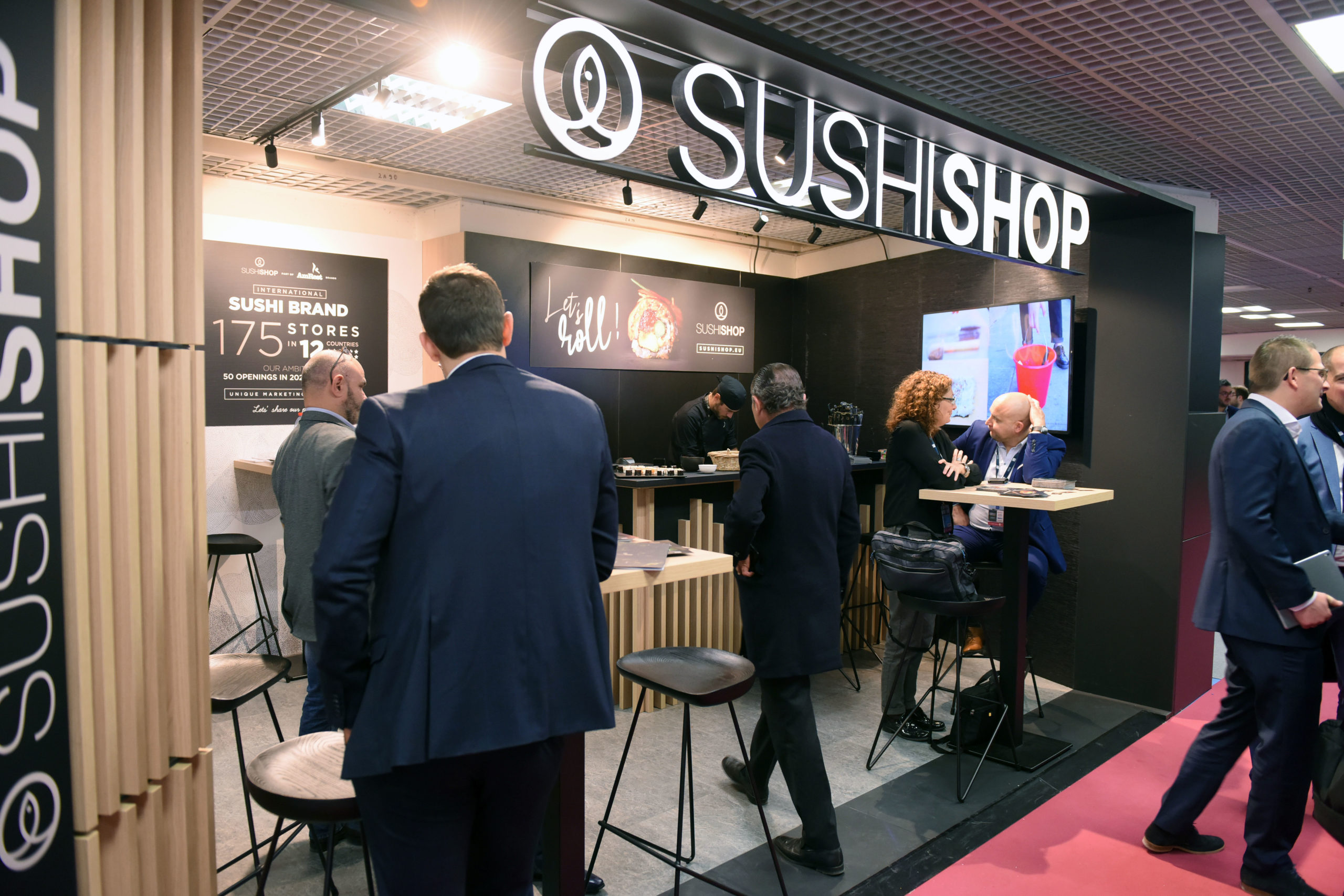 Throughout Day One, exciting brands showcased their latest concepts. Among them, Italian Gelato company, Grom, served up ice-cold and delicious refreshments from their mobile unit, while a number of other retailers, including Sushi Shop, brought their own unique flavour to the Palais. 
We were also given the chance to take the ride of our lives with immersive experience operator, DOF Robotics (TOP PHOTO), which brought its new generation 'Hurricane 360 VR' product to Cannes. DOF is one of many leisure operators reinventing MAPIC this year with the immersive and interactive experiences that are reshaping lifestyle destinations around the world.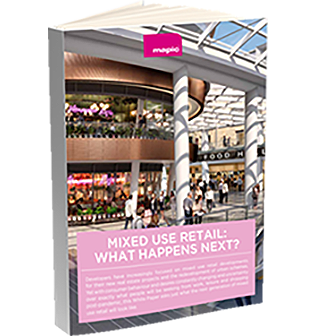 Mixed use retail and leisure: What happens next? – White Paper
Learn about the retail industry's latest data, developments, innovations and projections in our last white paper
Why fashion retailers are still on top of the store game
At our session dedicated to the ever-innovative fashion sector, we heard from Dario Morin, Real Estate Development Manager at United Colours of Benetton, who noted that his business, like many retailers, is now looking for smaller space.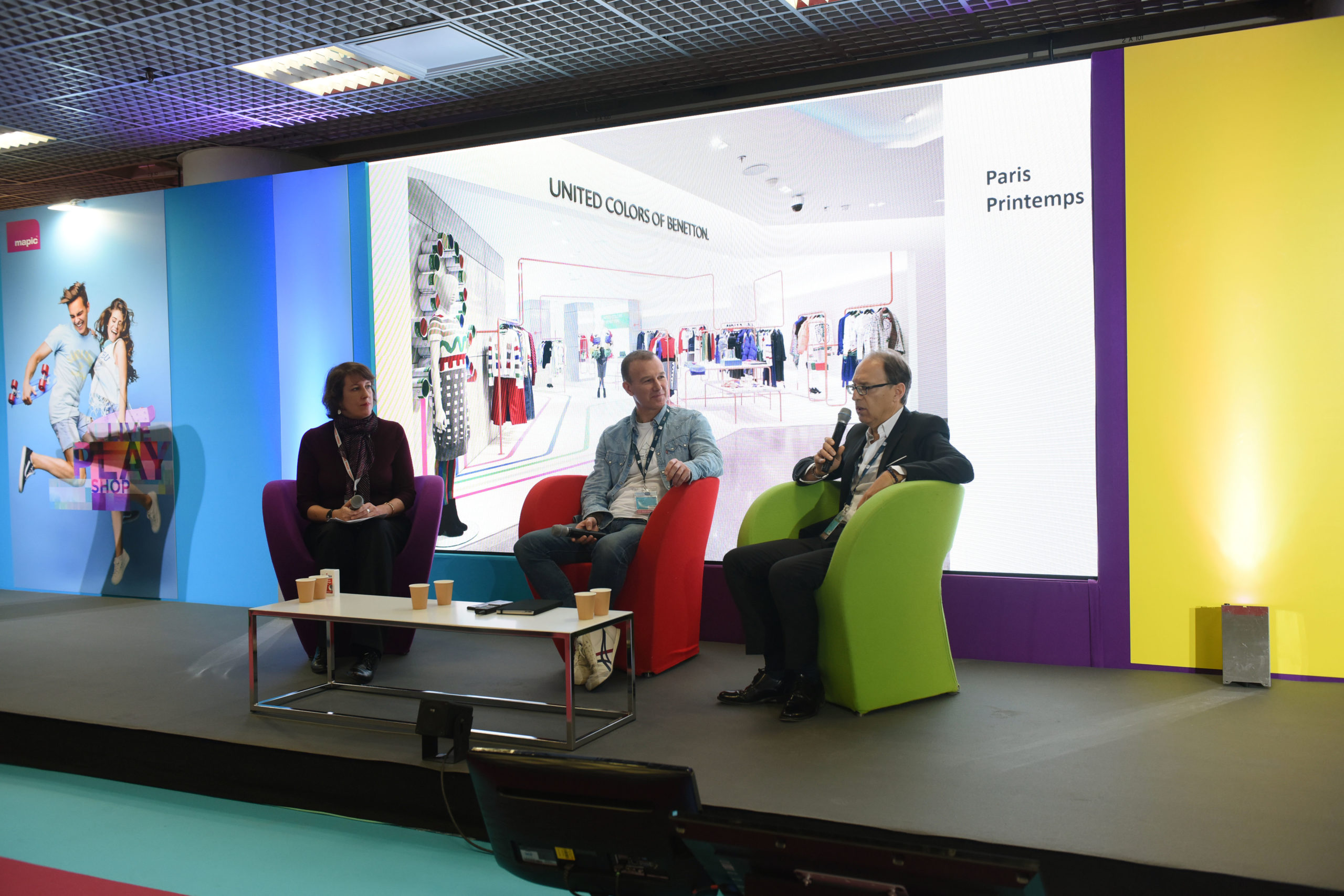 "Regarding the format of the store, we are looking for smaller stores than in the past…400 sq m for family and 450 sq m for specialised," explained Dario Morin, Real Estate Development Manager at Benetton Group. 
Stefan Otte, VP Global Partner Retail and Real Estate at Levi Strauss echoed this view adding that this is by no means a direct reflection of the wider industry.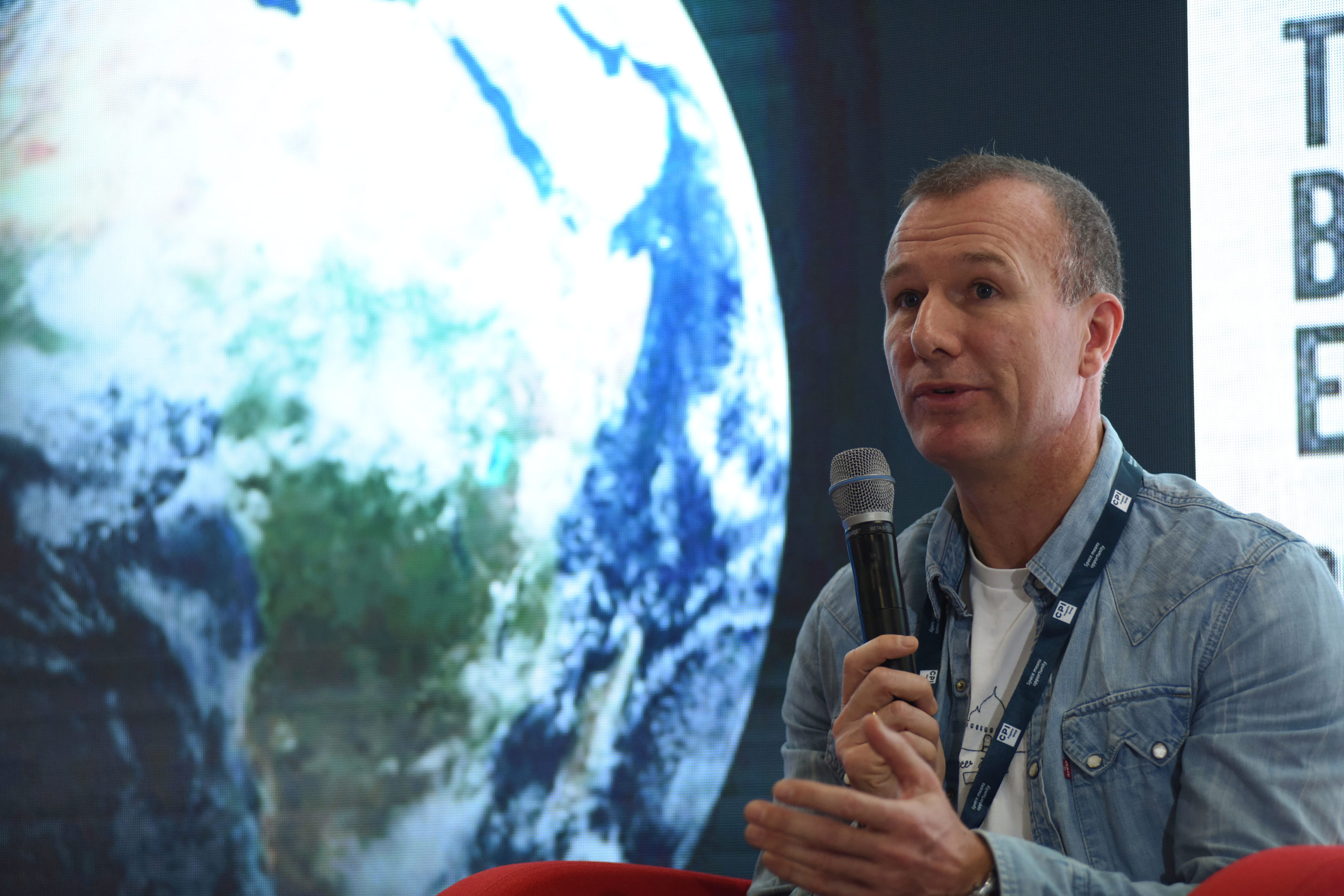 "Retailers will probably shrink but the retail market will grow" stated Otte. 
Otte also provided key insight into innovation at Levis, delivering his opinion on testing and scaling.
"We're a great believer in testing and scaling… When you're testing, you need to be comfortable, if it works you roll it out, and if it doesn't then you need to rethink your model."
The Levis VP also provided a view on sustainable fashion, pulling into focus how crucial it is that retail businesses act now to curtail negative impacts on the global environment. 
 "From the moment the cotton is grown to the moment you put on your jeans, we will have used 3,781 litres of water…no one will save the planet for us, it will be based on what we do." 
It was great to hear that Levi's is working on a solution specific to the jeans market, which could have a major influence on production methods across the sector. 
 "We are working on a waterless production method that we want the whole industry to be able to use," stated Otte.
North America Forum
Presenting insights on North American retail & real estate markets, the session began with a snapshot of the USA moderated by Thomas Philips, Partner & Real Estate Practice Group Chair at Brown Rudnick. 
Citing cases in Nevada and New York, Dan Pelson, COO at Area15-Fisher Brothers, and David Orowitz, Managing Director at L&L Holding Company, presented learnings from their key projects. 
"Located at the heart of Las Vegas, Area15 is meant to be a place where people connect with themselves, with great food and friends," explained Pelson. 
"Operators have to think of themselves as brands if they want to improve customer experience. They have to think of themselves as technology companies." 
For Orowitz, "Everyone is broadcasting while in Times Square so our thought was to build a place that is very flexible where people can engage with the place… Scale is one of the biggest challenges in the new retail environment. But Times Square has scale. It makes it easier for us to create experimental retail for customers."
On the question of why experimental retail matters and how he defines it, Orowitz said: "It's about trying to create something that goes beyond just shopping and stays relevant."
"Retail developers just focus on millennials but I think that experimental retail concerns everyone."
When discussing the authenticity of retail destinations, Bryce Turner, President, DDG BCT Architects believes that you have to create something that engages with customers. 
"Placemaking is an overused word for good reasons. It is critical to find what makes a retail destination an authentic place," he explained. 
Moving into the second portion of the North American forum, the session co-organised with Oberfeld Snowcap shifted to a snapshot of Canada.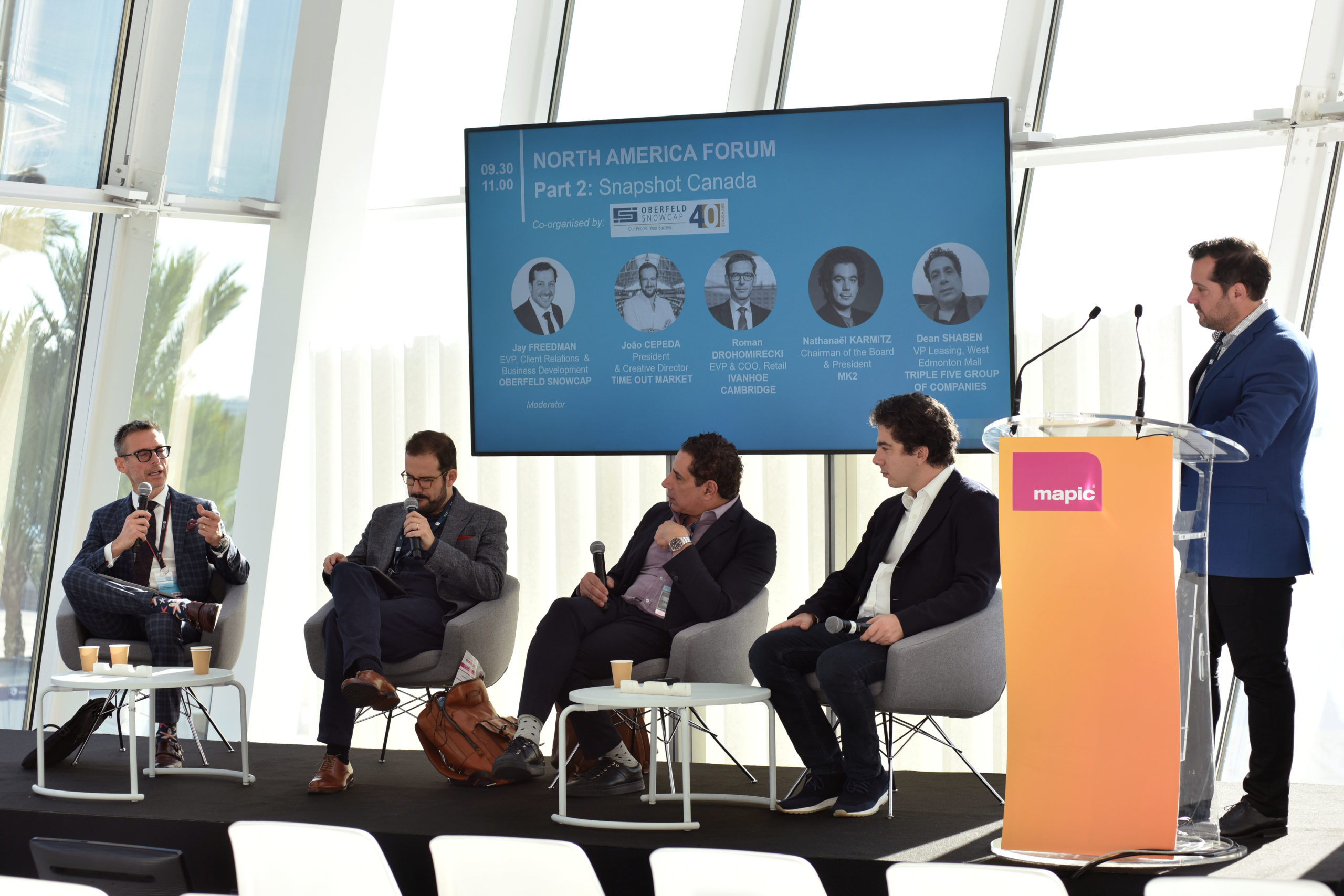 "We regularly survey our shoppers. They say that they will come more often to our centres if we bring more food and beverage experiences. So we are moving up on that." Roman Drohomirecki, EVP & COO of Retail at Ivanhoe Cambridge.
On why Time Out Market entered the Canadian market, Joao Cepada, President explained: "In the UK, the high street has become a copy cat but Montreal has preserved its retail identity."
Food in the new mix 
From industry scope, exploring international trends & key figures, to F&B as a key driver to increase traffic & revenues internationally, the highly anticipated  'Food in the new mix' session was rich in insights from the leaders of the industry.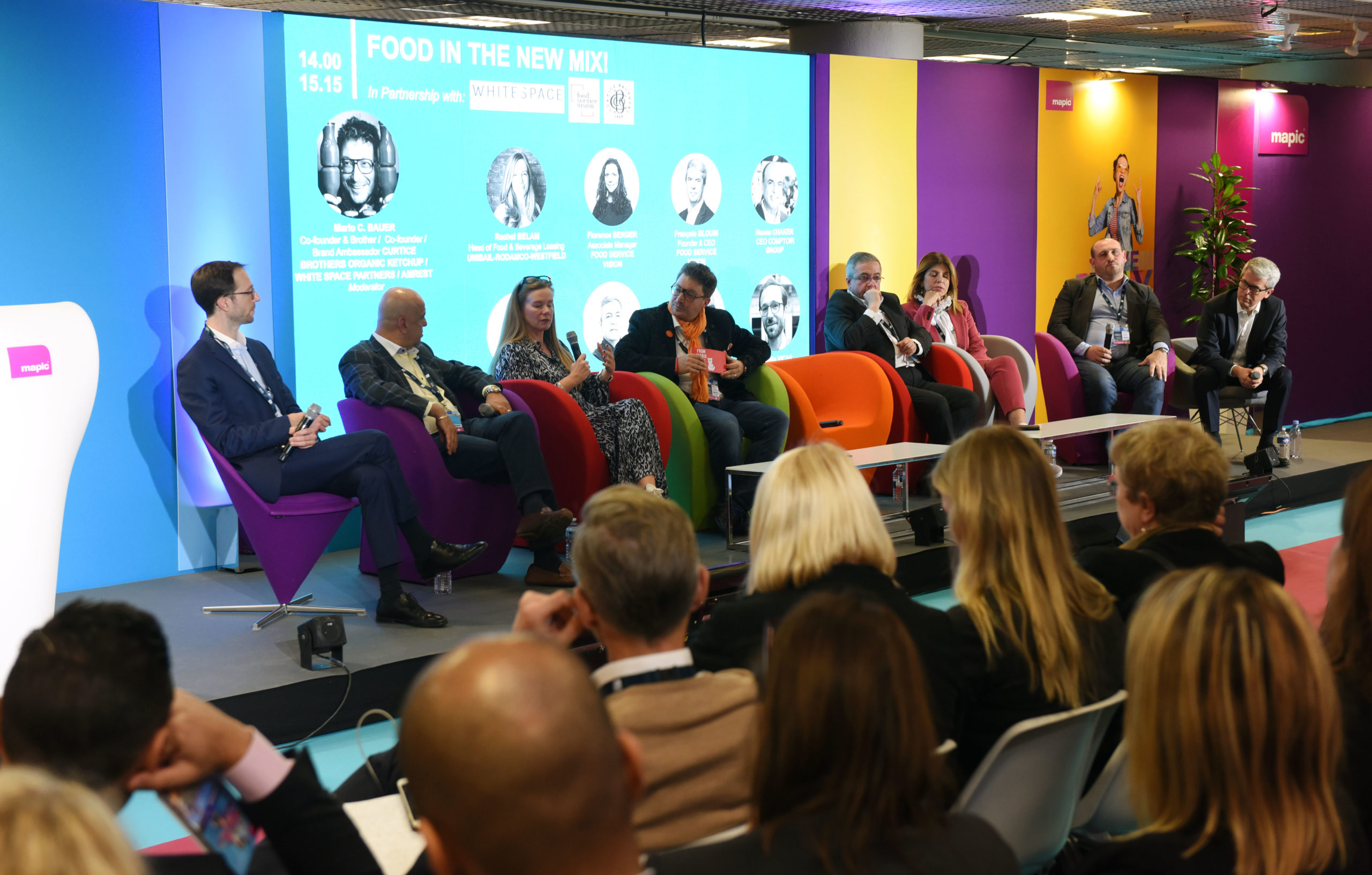 Julian Powell, Director of Hospitality at Galeries LaFayette discussed learnings on working with big players.
"You have to really stay ahead. It's about keeping ahead of the market and getting the idea before someone else does… It's a balance between footfall & concepts."
Rachel Belam, Head of Food & Beverage Leasing at Unibail-Rodamco-Westfield addressed dealing with conflicts in partnership relations. "You have to be really honest, whether it's going to be a business failure or a business success, as a landlord you have to work through it."
On partnerships in the food and beverage industry, Chaker Hanna, CEO Comptoir Group believes "It's the partnership that makes it work or not work. Our ambition is the number of sites… to explode the brand but in a steady format, not just hundreds of sites at once."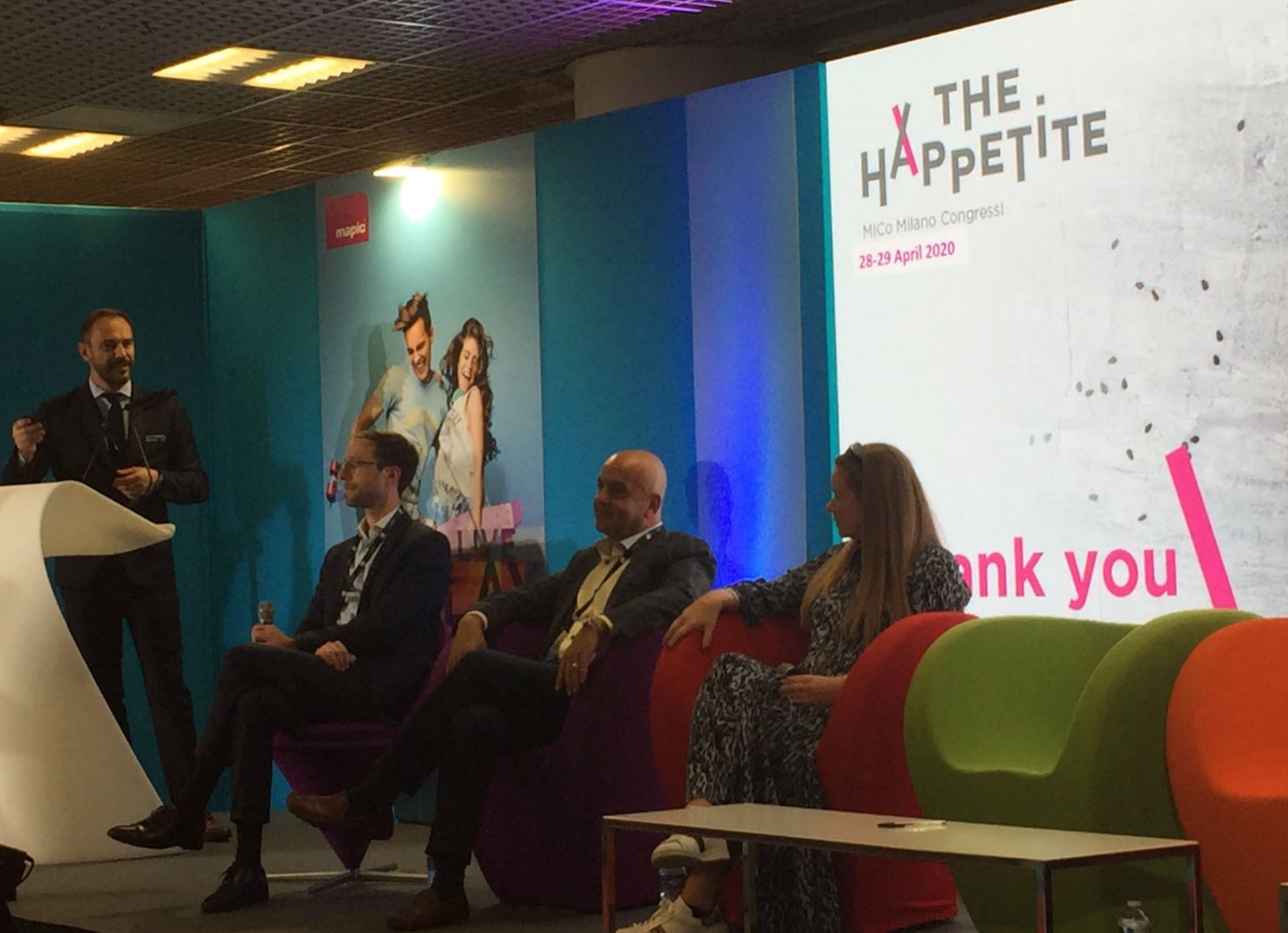 Closing the session, Francesco Pupillo announced the enlarged scope for the upcoming event, The Happetite, previously known as MAPIC Food.
"With your expectations and the needs of the market in mind we have enlarged our scope to create an environment where everyone from restaurant chains & food operators to real estate professionals, private equity investors and selected restaurant industry suppliers can come together."
The Happetite will take place  28-29 April 2020. Register here.
O2O: creating physical experiences in a digital world
At the Innovation forum's 'O2O: creating physical experiences in a digital world', digitally native vertical brands (DNVB) were the order of the day. 
Raphaëlle Toledano, Partner, Fabernovel, got us off to a fascinating start with her reflection on the value that physical spaces bring to retail in the digital world.
"Physical experience is providing a larger market… and it's an extra level of engagement for the customer. It's immersion in the brand, connection with the brand ambassadors and it's feeling part of a community," Raphaëlle Toledano, Partner at Fabernovel.
Toledano then provided an overview of DNVB, notably what it means to operate in that space and how all-important loyalty is built among customers. 
"Everything is about attention, building brands and building loyalty through content," stated Toledano. 
Hurbert Stech, Managing Director at Multi Corporation then weighed in, noting that adopting DNVB is one thing. However, real estate developers need to evolve their practices all the way down to the construction level in order to accommodate the shift. 
"We can use digital, but we also need to reinvent our spaces," explained Stech.
We then heard from Yves Curtat, CEO and Founder at Retail Reload, who outlined some of the challenges faced by physical retailers adopting and integrating an online model. 
For Curtat, "The store-based retailer cannot afford to have discrepancies between their digital and physical inventory, where customers physically get the goods that they have paid for."
His concluding remarks pointed to stock inventory as key to building bridges between physical and digital. "The bridge between physical and digital should be the stock inventory."
Multi-unit franchise Summit
The close door summit dedicated to franchise partners at the Majestic Hotel was introduced and moderated by Mario C.Bauer, Co-founder & Brother/ Co-founder/ Brand Ambassador of Curtice Brothers Organic Ketchup/ White Space Partners & Amrest.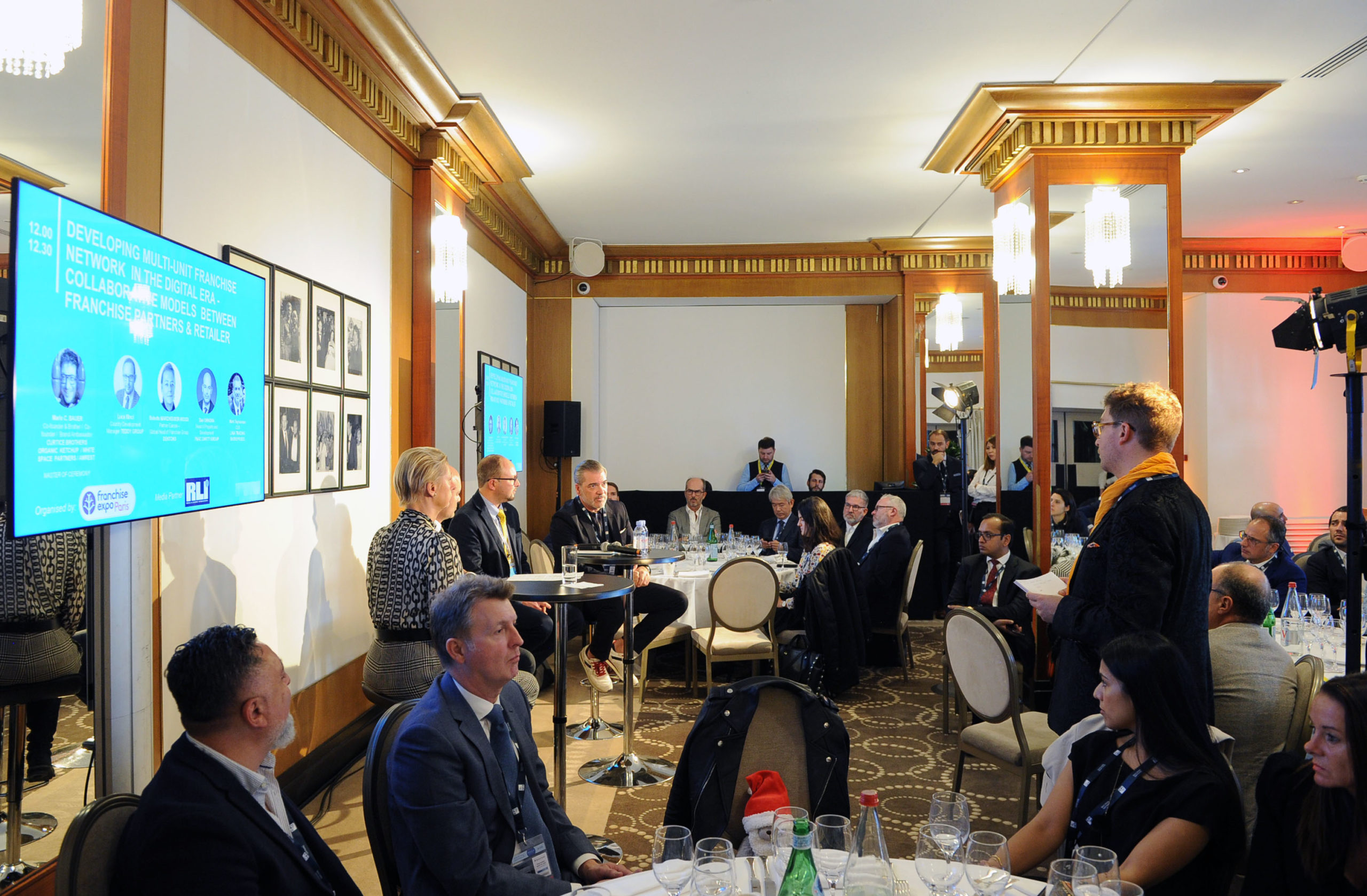 Sharing insights and data on the main ingredients of successful franchises, Mark Tesseyman, CEO of Liwa Trading Entreprises said that "Relationship and trust with landlords are key."
"Having the right partners is critical, they are our new customers… we are well known in France but we have decided to expand our franchises in Africa because it remains a virgin market." added Dan Ohnona, head of property and development at Fnac.
On the challenges that franchises will continue facing in the future, "The consumers of the future are all about communications. […] Retail is about engaging people beyond the process of purchasing a product and more importantly what it means in their lives." George Gottl, Founder and CEO at Uxus. 
"Where is the square meter here? Retail is about engaging people beyond the process of purchasing a product and more importantly what it means in their lives," furthered Gottl.
Asia Forum 
Presenting insights on Asian retail & retail real estate markets, the two portions of the Asia forum was lead by Esterina Nervino, moderator and Retail in Asia Director at Bluebell Group.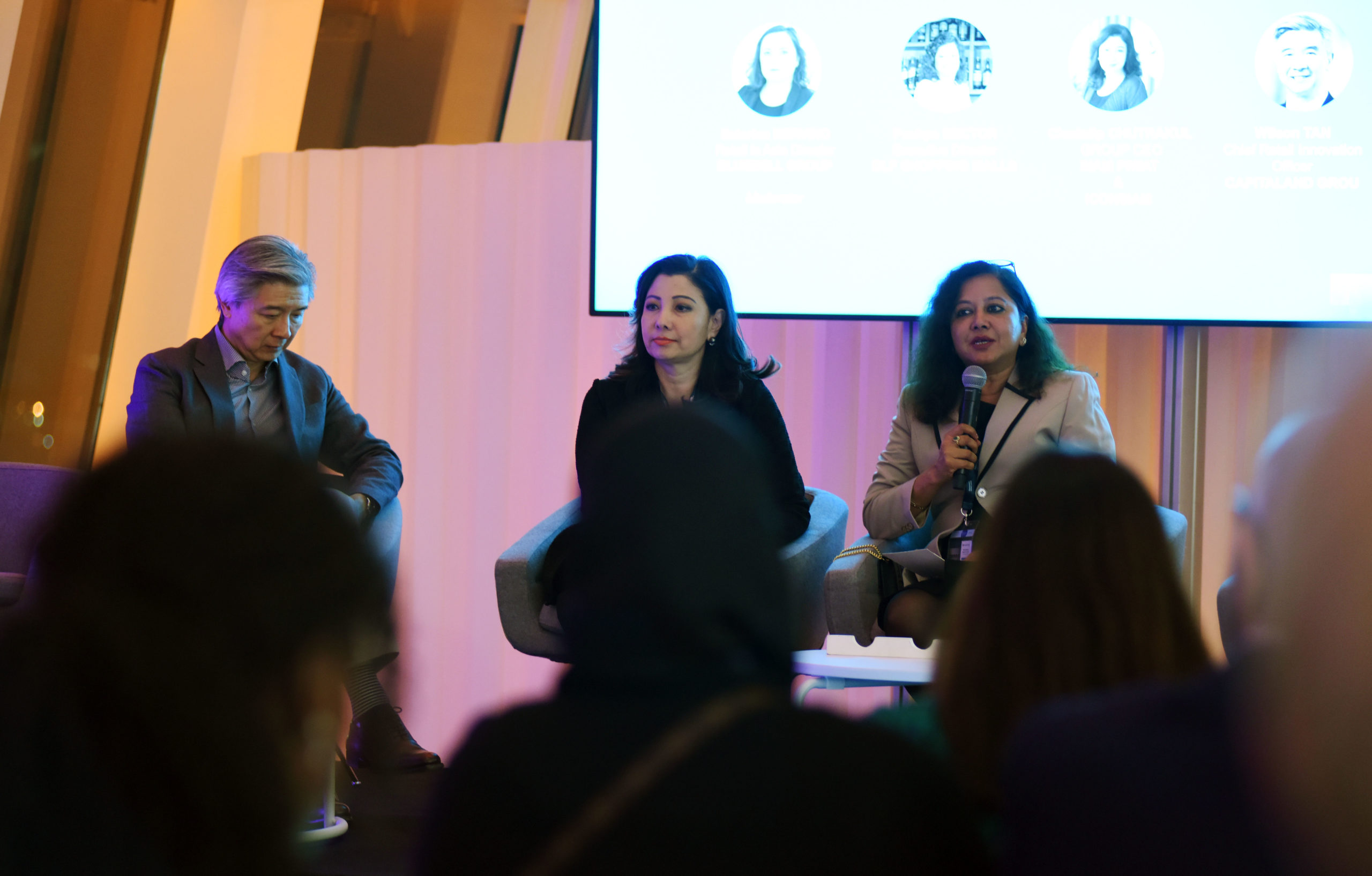 Beginning with the CEOs panel, the session's main theme, 'Asia: home to retail ecosystems and next growth', was explored. 
Wilson Tan, Chief Retail Innovation at CapitaLand urged retailers and developers not to miss out on retail opportunities available in Asia. "5.1 billion of the world's population have a smartphone. China itself has 1 billion active monthly users of popular app WeChat," disclosed Tan. 
Pushpa Bector, Executive Director,  DFL Shopping Malls rebounded on the topic of how lifestyle destinations are built in India. "We look mainly at the catchment, the drive time to a retail destination and what is missing in the market."
Regarding online shopping versus physical shopping experiences "It is true that online shopping is convenient but it is boring. So we have to look at how we can create great energy and lasting experiences that are missing from online shopping," urged Chadatip Chutrakul, CEO at SIAM Piwat.
Moving into part two of the Asia Forum, the conversation shifted into the 'entering of Asian markets' and learning the best practices & success stories. 
"Having a very good understanding of the non-stop changing type of consumers in China is critical when entering the Asian markets," revealed Emmanuel Tisseyre, Senior Advisor at Galeries LaFayette. 
"Shopping in China is different than other markets – it is an occupation of socialisation and leisure  – take into account these elements when entering the Asian markets." Jean Revis, co-founder of MAD.
Revis further drove attention to the temptation to go online in the Asian market stating not to "forget to get the right balance between online and offline."
How coworking, living & cultural changes redesign shopping destinations
From millennials, seniors to the working population, this session deep-dived into how economic, demographic and cultural changes in congruence with people-focused services are emerging in shopping places. Co-organized with Places, moderator and Director, Stéphane Keulian directed the discussion.
The session inspired fascinating insights from Jamie Hodarie, CEO & Co-Founder of co-working specialist, Industrious, which is currently actioning a significant push into shopping centre locations.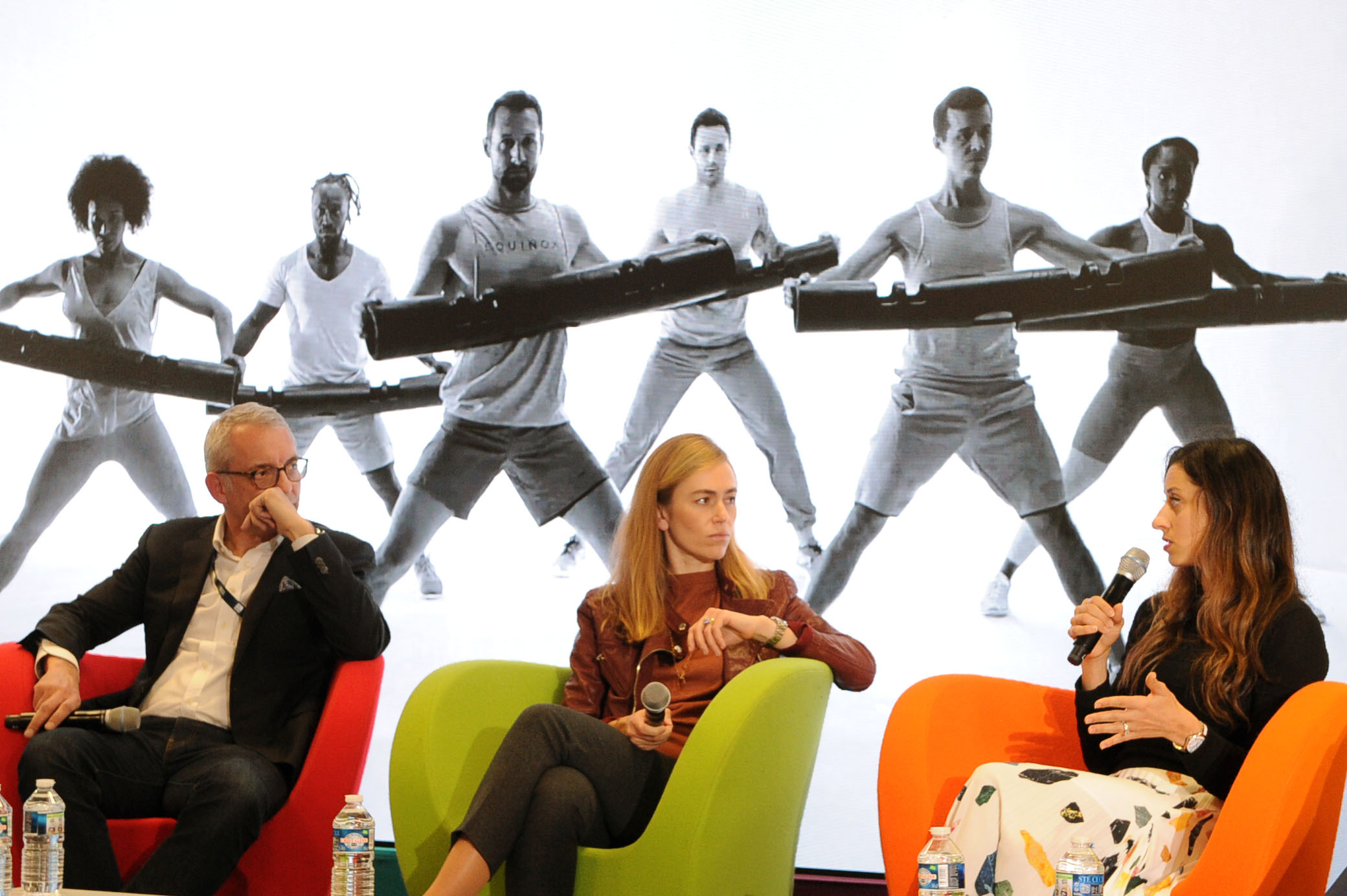 "We have 15 locations opening in malls in the coming years, but we wish we had done it 5 years ago. The reasons for opening office space in malls has always been there, we were maybe just conservative on it until now." Jamie Hodari, CEO & Co-founder at Industrious.
Hodari noted how the shifting habits of the modern worker – and shopper – is influencing the decisions made within co-working companies when searching for new sites. 
"We've found that ground floor office space now performs much better than the upper floors. People want to be constantly moving in their life. This plays so well in a mall setting where people want to do their grocery shopping after work or meet friends for a coffee on their lunch." Jamie Hodari, CEO & Co-Founder at Industrious.
We also heard from Danielle Larsen, VP International Acquisitions at Equinox Group, which she emphasised is now much more than a luxury gym operator. She explained described their full range of lifestyle services, such as health clubs, spas and, most recently, hotels.
"The hotel business was a natural extension to our brand. People are thinking more about their lifestyle – healthy living, healthy eating, with more concern for wellbeing and how after that impacts your performance," presented Danielle Larsen, VP International Acquisitions at Equinox Group. 
Julie Villet, Director of UR Lab and CSR at Unibail-Rodamco-Westfield was keen to share her experiences and new innovations both underway and in the works for the global retail property icon. 
Speaking on the rise of fitness boutique concepts in the US, which are performing well, Villet explained: "There are also innovative new concepts such as preventative health care and medical centres that we are keen to bring into Europe."
Stay tuned for more insights and experiences on 'Shopping the World' during Day 2 of MAPIC.