Retail property developers have reopened around the world to the reality that numerous tenants have not survived because of either the modern challenges of store retailing or the impact of the pandemic. The onus is on development companies to find creative uses for their empty spaces that add dynamism and revenue to their centres.
Our latest report takes a look at the challenges and examines how many retail property players are finding creative ways to exploit this space, and where food property fits in the mix.
After a near 18-month period like no other, retail property developers are having to reframe their offer. With many adapting rapidly to the challenges of a retail market that had been shifting sharply online, malls and high streets were already going through their own transformations. But the pandemic has accelerated change and with it required landlords to act faster, more imaginatively and introduce more innovation and seek out new restaurant chains to boost their food property offer.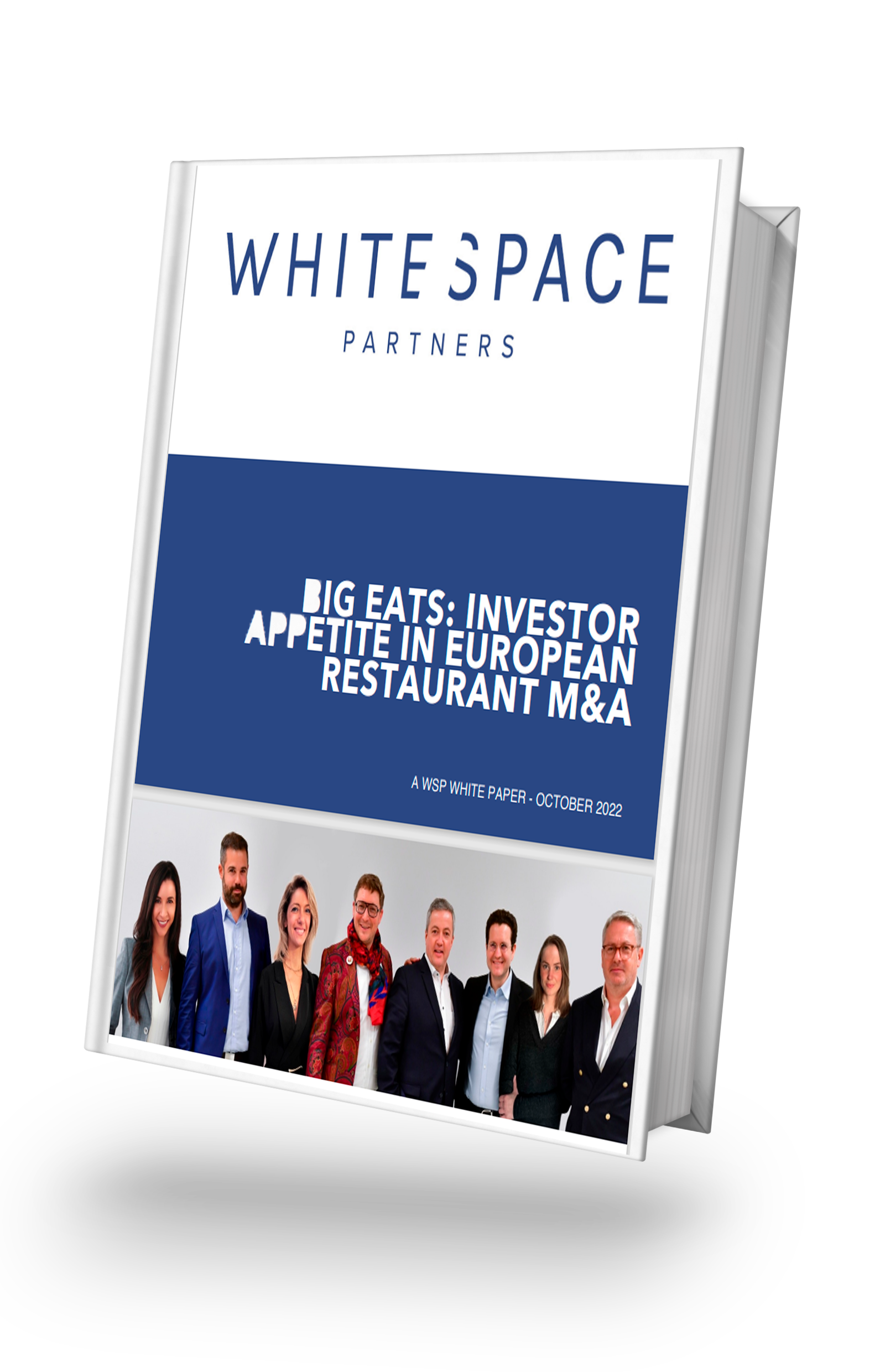 Big Eats: Investor Appetite in European Restaurant M&A
Discover the status of the European M&A market in this post-Covid period.
Catella's latest European retail research reflects that despite declining retail allocations among real estate investors, there will be a price point where retail property becomes attractive again and adds: "The future of problematic retail schemes lies in redefining their tenant mix and layout, introducing new uses or repurposing them altogether. These can be costly interventions, requiring significant investment that can draw back returns. The key question is the level of repricing required in order to attract value-add/opportunistic investors."
Undoubtedly that cash injection will be required to refresh retail destinations but the emphasis is on how to maintain their viability in the short-term. Malls need to find an effective way of bridging the gap between the challenges of today and long term strategies for growth and, in particular, the rise in vacant space and whether food property developers can help.
In the UK, retail vacancies have increased across all shopping destinations and regions, with the overall retail vacancy rate increased to 14.1% in the first quarter of 2021, marking a 1.9% rise from the same period last year, according to the BRC-LDC Vacancy Monitor. There are currently around 5,000 fewer stores than there were at the start of the pandemic, while shopping centres recorded the largest increase in vacancies during the period, at 18.4% compared with 17.1% the previous quarter.
The same challenges face markets across Europe but all is not lost, so long as landlords and developers are able to use the space left behind creatively. While revenues will inevitably be impacted, many believe that this is an opportunity to reset what malls, retail park and high streets offer visitors and to provide more food property.
UK capital London is one such example, with the city's famous West End shopping district still suffering from a near-complete absence of tourists or city worker footfall.
One possible solution as the UK has now ended COVID restrictions may be the rapid and widespread deployment of pop-ups and flexible space to re-energise the shopping districts. As Emma Jones, founder of Enterprise Nation, points out, a record number of start-ups launched last year, largely only able to trade online because of pandemic restrictions. Many are keen to get face-to-face with their customers.
"They no longer want space simply to sell, they understand it's about engagement and telling their story," says Jones. "It's about being face-to-face with people who have bought from them online. I really feel that 2021 could be the year of the pop-up."
Specialist agencies have also formed to manage short-stay sites, with one of the longest running London-based AppearHere, founded by Ross Bailey. "Location remains important but that is now determined by the audience and where best to engage and connect with them, which is increasingly not in the centre of town but in neighbourhoods," he says. "This is not a COVID phenomenon, although that has accelerated things, because this is a trend we saw for a couple of years before the pandemic."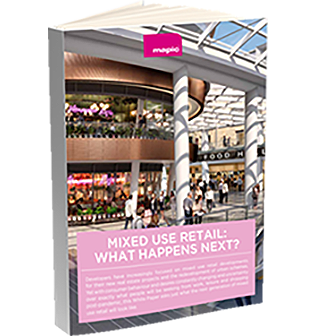 Mixed use retail and leisure: What happens next? – White Paper
Learn about the retail industry's latest data, developments, innovations and projections in our last white paper
One such example of the marriage of major locations and a more independent feel to the mix is the reinvention of ECE's Potsdamer Platz in Berlin, which will complete a full refurbishment in 2022 and will include around 90 stores, a Mercato Metropolitano food hall and a Mattel family entertainment centre. The food hall is the latest in a concept that originated in the UK and is populated by independent operators.
However, the use of temporary space for food and beverage (F&B) is not very developed in comparison retail, according to Vincent Mourre, CEO of Whitespace Partners, who says: "It's much easier to open retail units because the fit out is cheaper and there is no need for catering equipment, especially given that these are often just available for six months or 12 months."
He adds: "Equally, it's unlikely that many department stores will be converted to food halls. In Europe most of the anchors are still there and they would be complicated to redevelop and a major technical challenge. In my opinion, the DNA of food halls is not in shopping centres at all. What we are seeing is innovation such as the recent Unibail-Rodamco-Westfield redevelopment of its La Part-Dieu flagship in Lyon, France with a 30,000 sq m rooftop space dedicated to culture, leisure and dining."
Instead, he believes that in malls it is more likely that the use of food trucks will drive the take-up of empty space or food-based animations, because they are easier to bring in and out and offer something new for the destination.
Alessandro Gaffuri, founder and CEO, CELS Group, says that now is the time to completely rethink shopping centres and what they are for. Animating spaces has to be about much more than just adding a new F&B section or a family entertainment centre, he says, warning: "That is just patching up the issue."
To read the full report please fill out the form on the right =>

To read more please check out three steps to f&b recovery and mcdonalds trials sustainability in retail at disney.