After rapid expansion of its Time Out Market concept – particularly in the US – the media-cum-food hall specialist, like the rest of the food and beverage industry, saw the brakes slammed on, as lockdowns have closed its F&B destinations. Gradual reopening and the debut of Time Out's first Middle Eastern venue are now providing hope that the worst is behind us.
Time Out Market CEO Didier Souillat admits to being "thrilled to finally begin to open our doors and welcome back our concessions and guests across regions" and says that as cities are slowly easing restrictions around indoor dining and capacity constraints, it is creating a more financially viable return for the food and beverage industry.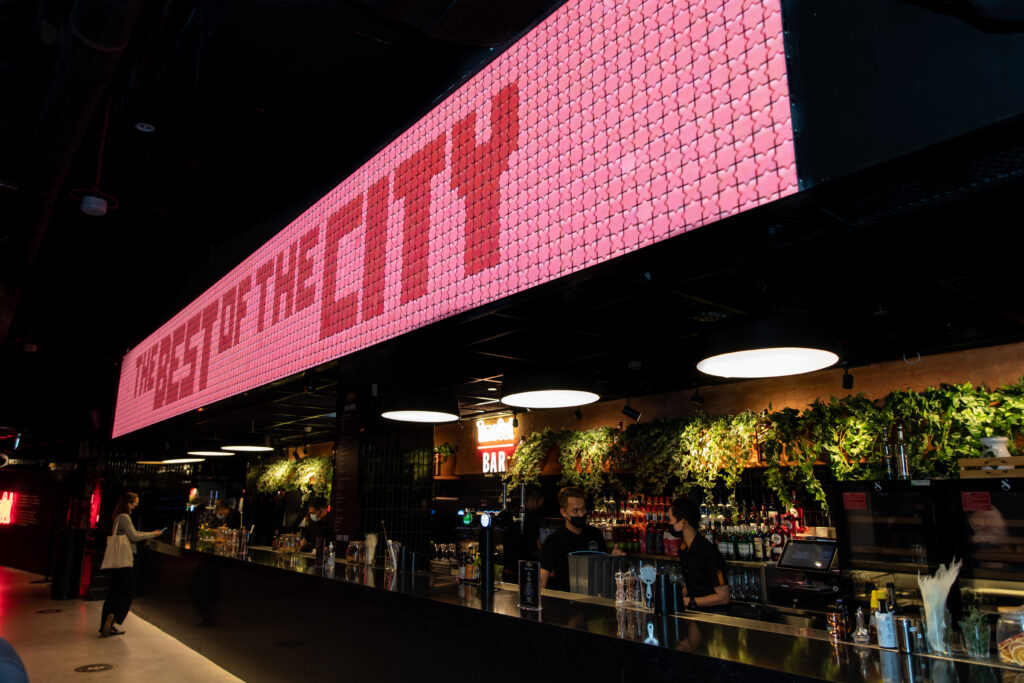 "Our brand purpose is to inspire connection and joy by capturing the soul of the world's greatest cities," says Souillat. "As we began our reopening journey in March, our purpose was front and centre and we stayed true to our concept. In addition, during the pandemic, Time Out Media developed the Love Local campaign to help support local disruptive and emerging food & beverage brands in the industry that needed exposure to keep their businesses going. In that spirit, while all our vendors are local, we reserved a spot to create awareness for some independent businesses as pop-up space.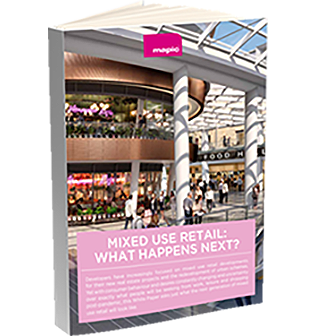 Mixed use retail and leisure: What happens next? – White Paper
Learn about the retail industry's latest data, developments, innovations and projections in our last white paper
Souillat says the company is also "celebrating hyper-local artists, musicians, and varying entertainers by providing a stage to share their passion. This group, like the hospitality industry, was hit hard. The opportunity to give these entertainers a chance to come back and engage with an audience in real life was exhilarating."
The future of the food and beverage industry
While it debuted originally in Lisbon, Portugal, much of the expansion focus has been on the US and Canada, but it is Dubai where the newest Time Out Market resides.
Time Out Market Dubai, its first location in the Middle East, opened on 7 April this year and Souillat says that as part of the future of the food & beverage industry it has "outperformed everyone's expectations, despite opening a week before Ramadan."
In March, Miami became the first existing location to reopen, while Boston followed in early May and New York will open at the end of month of May, ahead of reopenings in Chicago, Portugal and Montreal.
"Operationally, the most challenging part in the US reopening has been finding labour," he says. "With the government COVID-19 subsidies, the hospitality industry is struggling to find staff. This issue had the biggest impact on our returning roster. Additionally, we stepped up our safety measures for everyone's benefit. We added advanced technology air circulation and filtration systems to enhance fresh air supply and clean airflow. We extended our outdoor seating areas and installed plexiglass shields at all food counters and bars, as well as partitions on tables to separate dining parties safely. And of course sanitisation centres."
To promote contactless ordering, in line with consumer trends, Time Out Market introduced an app, enabling guests to order from the table and receive text or email to pick up their order, while a take-out option on the app is also available with a new offering called Market Favourites that allow guests to order from multiple concepts in one order.
"More than ever, people are looking to have meaningful connections to everything they make time to do. COVID-19 brought to surface the fragility of life and the importance of community," says Souillat. "We believe that whether you are a resident or visitor, the best way to experience and celebrate any city is through its food, drink and culture. That is our expertise."
Dubai debut marks first Market in the Middle East
Time Out Market Dubai brought together 17 of the home-grown celebrated chefs and restaurateurs under one roof, plus a local favourite pop-up concept that didn't have a separate independent location.
"Most of the concepts outside the Market are in non-licensed venues, as a result, we are the only place where customers who wish, can also have an alcoholic beverage with their meal," he adds. "In the month since opening, we are realising that we are also providing a unique cultural lifestyle to Dubai. We brought a sense of freedom to going out. There is no need for a reservation regardless of party size – we have large communal tables that allow for proper social distancing, even during these times. All of that without even mentioning that we are located in the amazing Souk Al Bahar with a breath-taking wrap around terrace, which can be air-conditioned when needed, with the perfect view of the Dubai Fountain and Burj Khalifa."
Souillat believes there is going to be a "renaissance in our cities" as people celebrate the opportunity to go back out and to "connect with people in real life and reconnect with their city" without restrictions.
"This is true from the US to Dubai," says Souillat. "We are ready to welcome everyone and showcase the best of the city and bring back the exciting cultural entertainment to our Markets alongside those award-winning, local culinary favourites."

Read more on the restart of retail, leisure and F&B in this article, read our whitepaper on the three steps to F&B recovery, and how France's F&B industry remains about people and place.