Esports and gaming are crossing generations and uptake of gaming has increased hugely – perhaps not surprisingly – during the global pandemic, according to a special Esports BAR report from the New York office of Deloitte.
In this concise summation of the esports retail market and future opportunities for gaming in retail and leisure destinations, Deloitte says that the esports retail market stands at
"The heart of an ecosystem that comprises not only the stakeholders of the esports market itself, but also consumers and fans, as well as companies that contribute to the ecosystem's development through their products, services and strategic partnerships."
Gen Z leads esports growth
By way of example, nearly half of US consumers have participated in some kind of video gaming activity since the COVID-19 pandemic began, with that figure as high as 75% for Gen Z. Moreover, the popularity of esports in retail is clearly in evidence, with 30% of US consumers having watched some form of esports and gaming content since the COVID-19 pandemic began. How-to or game walkthrough videos have proven the most popular choice.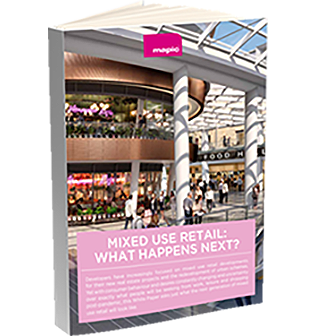 Mixed use retail and leisure: What happens next? – White Paper
Learn about the retail industry's latest data, developments, innovations and projections in our last white paper
Deloitte's report breaks these figures down by activity and demographics and looks at where investment has principally been targeted for esports retail, including the growth of tournaments and considers the ongoing investor landscape and gaming earning potential.
Esports retail revenue opportunities
Gaming revenues and capital opportunities have come from a variety of sources so far, according to the report. Sponsorship deals for gaming between esports teams, leagues or event organisers on the one side and strategic partners (investors/sponsors) on the other, were a major part of this.
In addition, advertisements, either placed on-site at live gaming events or during broadcasts of esports competitions, also helped to drive up earnings, while revenue from media rights for broadcast esports content (both free-to-air and pay-tv) also contributed, as did ticket sales at live events at leisure destinations and merchandising revenue.
Finally, the sector earned money from publisher fees paid by the publishers both to independent esports organisers for hosting events and to esports teams for marketing rights.
Esports investor landscape
Through the early months of 2020, venture capital and private equity led deals were slow to start due to the impact of COVID-19, according to the Deloitte report, with limited opportunities available to connect directly with clients. Access to capital was also limited due to uncertainty in the markets.
However, strategic investors in the esports and gaming sector were active through the first two quarters of 2020 and long-term strategic considerations for esports and gaming outweighed near-term uncertainty, with the opportunity taken to utilise significant cash deposits sitting on balance sheets for the gaming retail industry.
Fill out the form on the right to get the report =>
MAPIC 2020 Digital held a session called Discovering the fundamentals of Esports.
Read more on what is esports, and why esports is the next audience opportunity for media.