What Is Esports?, the exclusive informative White Paper from Esports BAR analyses how professional esports events and related content have exploded into one of the most talked-about revenue-generating digital-first media-and-entertainment sector today.
Additionally, it offers tips and guidelines to potential and existing investors seeking to understand the esports sector's infrastructure, needing to know the stakeholders and wanting a breakdown of the ecosystem.
To the uninitiated, this White Paper is a concise introduction to esports, as the structured and organised world of competitive-gaming at the professional and commercial levels is called.
Esports centres on video games played as tournaments on stage in front of spectators inside large-scale venues like arenas and stadiums, and invites the esports players, teams, franchises and leagues to compete for cash prizes, trophies and glory.
Furthermore, it delivers mainstream entertainment via streaming platforms like YouTube and Twitch for a generation of young Millennial and Gen Z consumers who appear to be indifferent to long-established traditional forms of entertainment, including broadcast TV.
Research firm Newzoo estimated the esports audience size in 2019 to be 454 million globally. Another report from Business Insider Intelligence predicts the number of esports viewers worldwide will reach 646 million by 2023.
In the past few years alone, professional esports has created a streaming-age entertainment business that continues to expand.
The White Paper looks at esports's place in the global US$160bn video-games industry, its impact on the US$500bn traditional-sports sector and its increasing appeal to non-endemic consumer brands.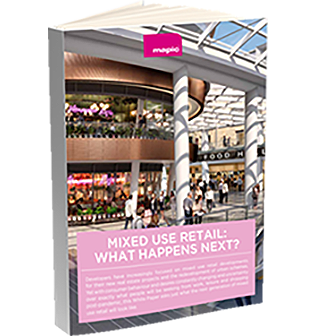 Mixed use retail and leisure: What happens next? – White Paper
Learn about the retail industry's latest data, developments, innovations and projections in our last white paper
Read the What Is Esports? White Paper also to learn about the following:
Why more than 1.5 billion people on this planet will be aware of esports' existence next year
How non-endemic consumer brands are making esports key to their future marketing strategies
The number of brand owners that have clinched esports-related sponsorship deals
The innovation esports has introduced to traditional media, thanks to its symbiotic relationship with the equally fast-growing streaming platforms
The influence of esports on traditional sports, from top-tier soccer and professional basketball to Formula 1 motorsports, and vice versa
The financial valuation of esports today and tomorrow
In addition, the report outlines the growing number of video games embraced by the fastidious and demanding esports communities and fans.
The titles range from Riot Games' League of Legends, Valve Corporation's Dota 2 and Counter-Strike: Global Offensive (CS:GO) to Activision Blizzard's Overwatch, Fortnite Battle Royale from Epic Games, and PUBG Corporation's PlayerUnknown's Battlegrounds.
Moreover, several streaming platforms hosting esports events have become major household brand names in their own right. They include Twitch, which boasts a reported 15 million-plus daily active users.
Meanwhile, Twitch has tough competition from YouTube Gaming (part of Google's pioneering video-sharing platform), Facebook Gaming plus China's Huya and DouYu.
As esports evolves into a multi-billion universe, investments from venture capital and private equity firms plus consumer-focused non-endemic brands (from Louis Vuitton to MasterCard) are soaring.

Enter the form on the right to download this free exclusive Esports BAR report!