Connected-store innovations are popping up. Augmented reality services, tablets and mobile phones used as payment systems or data sources, robotic arms delivering the product you want to try on in the fitting room, interactive mirrors, RFID sensors, NFC, beacons… That being said, retailers can wonder to what extent this digital technology is in line with their positioning, promises and brand values. Does it technically work? Is it really used by the industry? Is it profitable? How do we combine physical retail with digital technology?
Mobility is King
The customer wants to be able to search for a product effortlessly, anywhere, anytime, to check its availability, to be able to personalise it and to share his shopping experience. Consumers also want to reach all the information about the product including customers' opinions, choose among multiple delivery options, benefit from a physical contact with a seller,  live a memorable purchasing experience, touch and see products if he wants it, be able to exchange with the brand as well as other customers, feel safe, get rewarded, feel unique…
In store, for example, brick-and-mortar are leveraging mobile devices and sensors to connect with visitors into a database by using the mobile phone's signal. ID protection comes here and needs to be respected. For instance, retailers must make sure they defined a radio frequency identification tag to track the shopping visitor and better understand the way he lives his in-store experience. This technology can enable sales teams equipped with mobile devices to identify the visitor's profile and provide him with tailor-made assistance. Human contact comes in and will be one of the key factor of conversion for purchase. From an organisational perspective, teams have to be properly trained to these new digital tools as they will be involved in the content strategy designed to interact with visitors and customers. Besides it is a way to stay updated.
Complex? Yes, but very open with huge opportunities.
Decision-makers and their teams (head office and in-store) have to think fast, think multichannel, think customer experience, listen and show empathy, be reactive and consistent with the brand and towards its promises… Retailers aiming to bring digital technology in their outlets need to surround themselves with experts and to display adaptability to be different and profitable. A new culture of making retail a unique experience is on its way. Disruptive human resource strategies can then be noticed…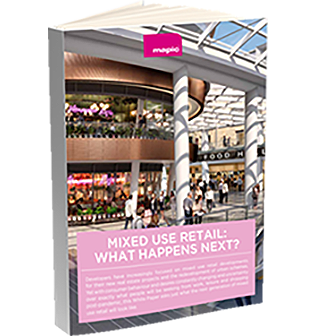 Mixed use retail and leisure: What happens next? – White Paper
Learn about the retail industry's latest data, developments, innovations and projections in our last white paper
To protect the visitor from a confusing experience, content strategies have to go straight to the point. No time to loose. Don't use complicated experience, play with your differentiating strengths, use the KISS strategy (Keep It Short and Simple) and test internally first to federate your teams. They will also better understand the importance of the shopping experience.
Data intelligence is key to allow the human being to better understand the customer experience and to be relevant in regards to the values and the promises of the brand. Data collection needs to be real time as well as real time data analytics. This will empower brick-and-mortar stores to thrive. Particular attention has to be paid to technical infrastructures as well. They have to be industrial: imagine that they are the roots of your growing tree. You'll go as high as your roots are wide, deep and strong. In that regard, we need to think about a full self-service infrastructure secured in the cloud with plug-and-play capacity. Data analysis software capable of observing users' online activity and leveraging this information to display the right content, reward users, make him feel unique, give him access to social networks so he can share this unique experience, make product recommendations and offer him vouchers or special discounts, needs to be considered as essential by brick-and-mortar retailers.
Here we go: not only is the challenge technical, but it's also human. The entire customer journey needs to be 100% connected, omnichannel and human-oriented. This is the HCE, the Human Connected Experience:  a combination of all-around consumer resources based on context (including scenography), new technologies and human attentions that will make brick-and-mortar successful… or not!
★ So get set, and start register for MAPIC 2015 to discover the latest innovations in the retail industry!
★ This year, MAPIC is hitting the road!
Participate in the brand new MAPIC Roadshow meetups in London (4 June), Milan (30 June), Paris (2 July) and New-York (14 July)!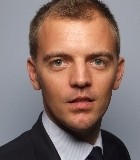 Edouard Detaille has more than 15 years' experience with almost 10 years spent in the commercial real estate sector. He launched the first European multichannel platform dedicated to malls in 2007 to increase their traffic and the shops incomes. After being several times marketing and communication director for international leading companies, he's now advising CEOs and board members in their strategies and particularly in the disruptive physical/new technologies environment. You can follow Edouard on Twitter at @EDetaille.
Top image credit: ra2studio