With Earth Day taking place on Saturday April 22 as the focus of a year-round initiative to encourage people and businesses to be more sustainable, the emphasis is once again on individual and corporate responsibility.
Sustainable thinking in retail real estate is gaining traction across Europe, with MAPIC once again putting environmental and wellbeing issues at the centre of the event, which this year will focus on 'The Age of Responsible Growth: Committing to a Better Future'.
There are many examples of the retail and retail real estate sector acting to improve sustainability and reduce operational and embedded carbon, yet there is also still much to do.
A recent study by US publication Bisnow revealed that of the 75 largest wealth funds, investment managers and REITs (for all asset classes) globally, only 12 include both embodied carbon and tenant emissions in their decarbonisation target. A further 12 include emissions from tenants, but not embodied carbon, in their target.
Clearly, while the industry is improving, there is much work to do.
Those that have come to the journey early tend to be strong advocates.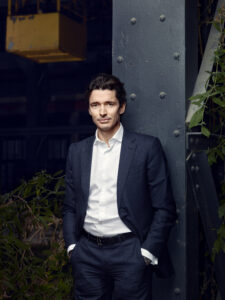 Antoine Frey, chair and CEO of the French real estate investment company that bears his name, told MAPIC that choosing to put sustainability at the heart of business decision-making is "the best investment we've ever made".
Frey last year became the first business in its sector to become an 'entreprise a mission', which means it has committed to a legal framework of specific sustainability goals and strategic decisions made by the organisation with a wider remit than solely making money. As a certified B Corp, it must now maintain high standards of social and environmental performance, transparency, and accountability. 
Frey adds: "We're not doing anything for free and we still target growth and revenue gain. We are not saying we're going to save the world but we have set ourselves on a direction of improvement and trying to do things better than before."
The Paris Agreement

This is key and a growing number of major players are pursuing carbon reduction goals, with much of that is tied to The Paris Agreement, established in 2015. The European Union is developing regulations that will impact how the retail property sector will invest, build, and manage its assets in the future. For the last five years, the European Commission has provided a voluntary framework to improve the sustainability of buildings, but greater focus is turning towards the retail real estate and establishing policy.
With such regulations in mind, Unibail-Rodamco-Westfield (URW) set the tone adopted by much of the retail real estate industry in 2022 with its 1 January appointment of Sylvain Montcouquiol as chief resources and sustainability officer. The newly established board role elevates URW's environmental and wider sustainability strategy within the organisation.
Similarly, Germany's ECE is focusing on the importance of sustainability as it looks to refurbish and modernise its pan-European estate.

"Sustainability is a large part of what we are doing with refurbishments. We are looking to put solar panels on the roofs of our shopping centres and we will launch a new internal document for all our centres soon, detailing strategies to be more sustainable," adds Steffen Friedlein, managing director leasing services at ECE Marketplaces.
Sustainable redevelopment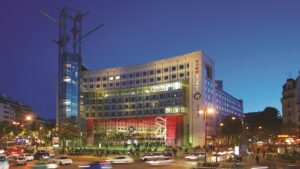 Ingka Centres also launched a new rental platform at community shopping centre Livat Hammersmith, London, called the Library of Things. Customers can rent out tools and household items and are able to share practical skills like DIY and repairs with others. Founded in 2016 the concept is now open in nine locations across London.
At the same location Ingka Group and fast fashion retailer H&M have introduced Atelier100, a maker-based concept store for local creatives. The idea is that it is the antithesis of corporate but instead rooted firmly in its place and Camilla Henriksson, global brand manager at H&M, says that local relevance is at the heart of the project. 
"We want to see how this plays out," she says. "It has to be driven by the makers and it is a challenge to us to simply be curators."
Henriksson is also in charge of developing H&M's Looop initiative in Stockholm, where customers can bring in old clothing to be re-made as something new. Henriksson says that it has proven popular but that it remains in "the early stages of developing at scale" because the machinery is large and the process takes three to four hours.
"We do hope to build more," she says. "It very much fits with our ethos to be responsible for the whole lifecycle of our products."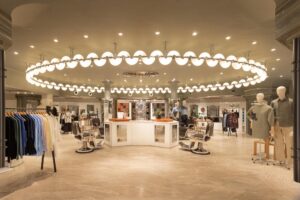 Fashion rival Uniqlo launched Re:Uniqlo in select stores last year as it launched its new London flagship and the retailer has been rolling the concept out since. At a recent roadshow that took in New York and London, the company said that the repair and recycle concept for old Uniqlo clothing has proved popular but admitted that scaling it up remains a challenge.

Plant-based F&B

Ingka also chose MAPIC last year as the place to unveil its new global food and beverage concept, Saluhall, named after the Scandinavian-style market hall. Saluhall will offer F&B "with a Nordic twist" and be predominantly plant-based, said Stéphane Keulian, F&B concept development leader at Ingka Centres.
Saluhall will require all vendors to subscribe to a manifesto and guiding principles that favour plant-based options, regenerative agriculture, plus seasonal and local ingredients. The menu will be 80% plant-based at launch, 60% local operators, 40% Nordic inspired cuisine and with zero waste to landfill and zero single-plastic usage. Saluhall will also be Ingka Centres' first food-hall concept that will not sell beef.

With a first venue for the concept yet to be confirmed, the most likely debut may come at the Italie Deux shopping centre in Paris, which it recently acquired along with neighbouring retail and commercial real estate space.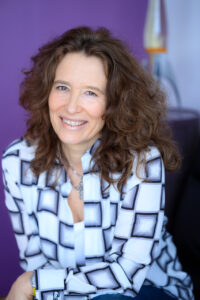 For all these initiatives and activities across the sector, Elisabeth Laville, founder of sustainability consultancy Utopies, and a speaker at MAPIC 2022, says that the key is about a fundamental rethink.

"It is about radically shifting the business model to build purpose-driven real estate companies, who not only tend to minimise their negative impacts but try to have a positive impact on society and the planet," she says.