As any business eventually learns, marketing is critical for various reasons. Whether it's trying to boost yourself against competition or build a loyal customer base, it's vital.
Marketing revolves around making sure your products and services are known. It's essential to focus on because it's what helps intrigue customers about them. Otherwise, reaching consumers would be very difficult, which can negatively affect your company's future.
Because of its importance, though, it can be overwhelming. How do you know where to start? Will your ideas actually work?
To make a good retail strategy, you'll need to consider a few things. These include aspects like SEO, partnerships/collaborations, and a strong business mission. Without them, it will be tricky to build a strong business. This could leave you confused and even discouraged about the store's future.
Here are a few ways you can create a high-quality marketing plan, so your clothing store succeeds.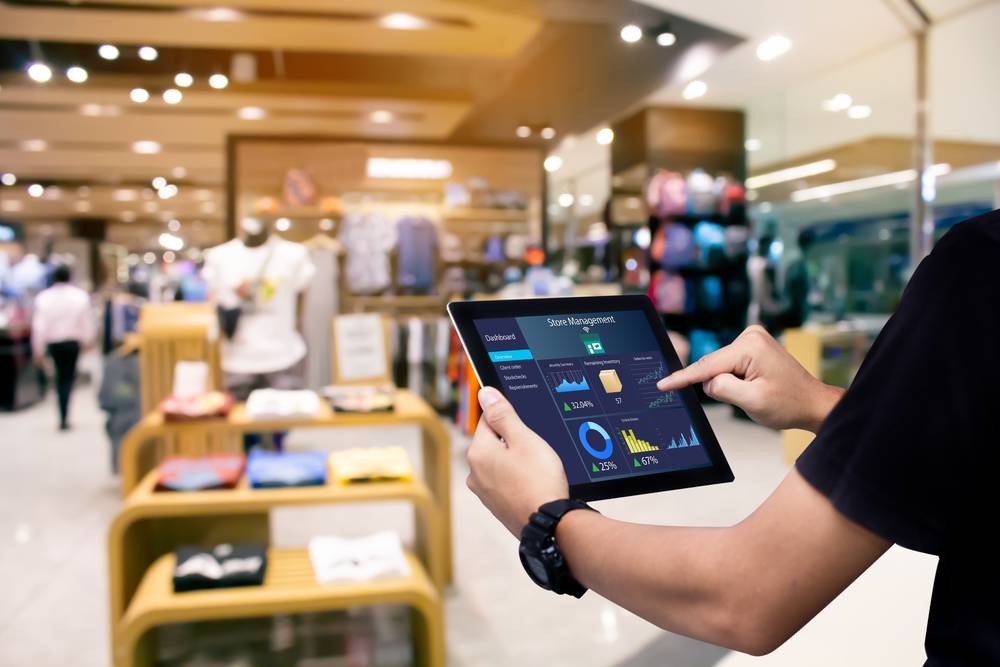 How to Make a Clothing Store Marketing Plan
Not sure where to begin with your marketing plan? It can be tricky, but there are a few tips to keep in mind.
Always understand what your mission is. This is what you'll create your plan around. To find your mission, think about what you want to fulfill with your store. Do you want to inspire others to get into the fashion industry? To spread appreciation for a certain style? Also, consider your values – things you'll want to incorporate into your mission.
Do heavy research into the market and competition. This will help you identify areas you need to cater to and where your business can stand out.
Determine your target audience. If you don't know who they are, your business will be all over the place. This can make customers hesitant to buy from you because you don't seem to have a central focus. In some cases, this base might be general (like if you sell shoes) or a specific group (like vintage lovers).
Figure out your overall profit goal. This will assist with making sure that you price products correctly. It will also help you understand how to divide up your budget for necessities, like wages and marketing.
Do I Need to Update My Marketing Plan Often?
Ideally, your initial marketing plan should be solid. While you might need to tweak things a bit over time, it shouldn't be excessive. A strong original marketing plan will help your store significantly take off. If you notice it doesn't, take time to rethink your plan carefully.
However, this doesn't mean you should revisit your plan every year or so and make minor changes. While a lot might be going right, some things might not be. By checking in annually, you can see where your plan is succeeding and what aspects you need to work on.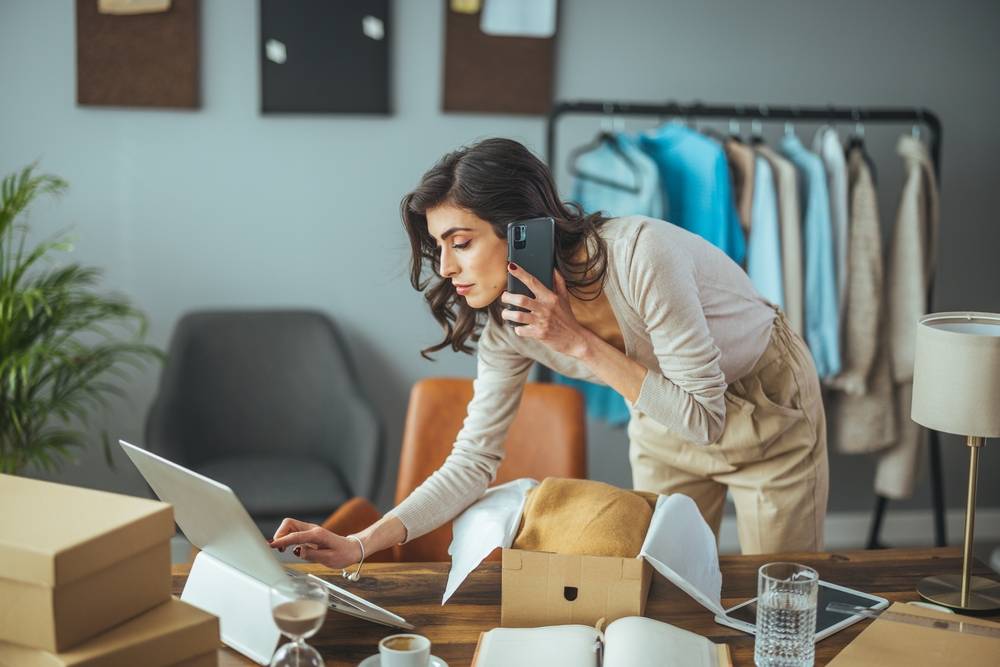 6 Ways to Market Your Clothing Store
1. Optimize Your Sites
The Internet is plagued with sites that can make it difficult for you to stand out from your competition.
There are a few methods you can use to help fully optimize them.
Do keyword research. This will help you find frequently looked-up words to incorporate into your site. This encourages search engines to quickly find you and recommend you to a user.
Learn off-page and on-page techniques. Off-page revolves around SEO based out of your site while on-page uses SEO techniques on your site.
Use alt-tags (alternative text descriptions). These include keywords that can increase your chances of a search engine picking your site.
Write quality content. Long and well-written posts are more likely to be picked over quick, poorly-written pages.
2. Rely on Social Media
Social media is a must in this day and age. With it, you can creatively reach potential clients. Whether it's through stunning photos or catchy reels, social media is a powerful marketing tool. 
Studies have shown that relying on social media helps customers learn about brands. In fact, about 55% of consumers say that they learn about new companies through these platforms. Many like that they can interact with companies one-on-one, especially small ones. This can build a sense of community and make shoppers feel important.
You might also consider partnering with influencers. They can promote one of your products to their followers, which could lead to more sales. While you'll likely need to compensate them, it can be a great investment.
As you build your social media, always update it. Ideally, post once per day. This keeps your page active.
3. Highlight Unique Products
Always show off your most distinctive products. Make sure customers know about them whether it's a sought-after local clothing maker or rare vintage pieces.
A great way to do this is through your social media accounts. If you have a site, consider putting them on the home page.
You could also have special sales around particular products. This will heighten interest in them and will encourage more to buy them.
Overall, the more you showcase a specific item, the more likely you'll get sales around it. If that product ends up being something someone likes, they'll likely be back to check out more of your inventory.
4. Have a Loyalty Program
If you're trying to reach and maintain a strong base, implement a loyalty campaign. This allows customers to earn points or rewards if they purchase a certain item or spend a specific amount.
While it might seem that it would cause you to lose money, it has the opposite effect. Most people enjoy getting benefits. If they know that your store rewards them for their shopping habits, they'll likely keep at it. Along the way, you'll build a solid client base, which means more profits for you. 
5. Stay Consistent
Many clothing stores make the mistake of not being consistent in their messaging and brand theme. This can leave customers confused and hesitant to buy from you.
Stick to a logo, slogan, and color design. Using a variety of mismatched colors and ideas can make you seem unorganized. It can also make it harder for clients to remember your brand.
While you can change things up if needed, do your best to pick a solid brand theme and stick to it. You can then build on this.
6. Host or Attend Events
Another way to market yourself is to get out into the community. Whether hosting some clothing event or attending a holiday market, it's an easy way to let your name be known. 
This is also a method to potentially collaborate with someone. You can visit their event or promote each other's products on certain occasions. It not only encourages a good business relationship but can help you reach outlets that you might otherwise miss.
Creating a good marketing plan for a clothing store can be tricky. By using these tips though, you can decide on the perfect one to help it flourish.
For more information, please refer to the following pages: